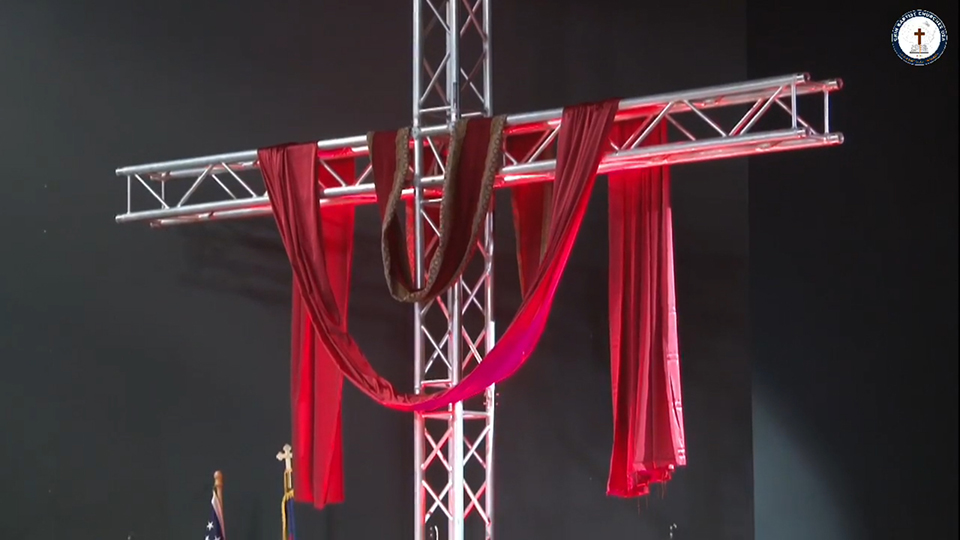 CBCUSA Triennial Civui
2018 July 5-8
Indianapolis, USA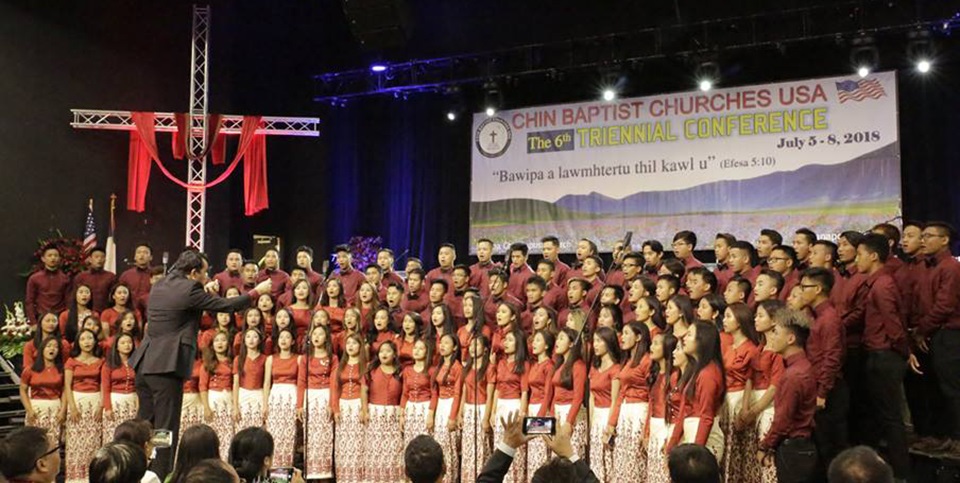 Civui Dongtu: Indiana Chin Baptist Church (ICBC), icbcindy.org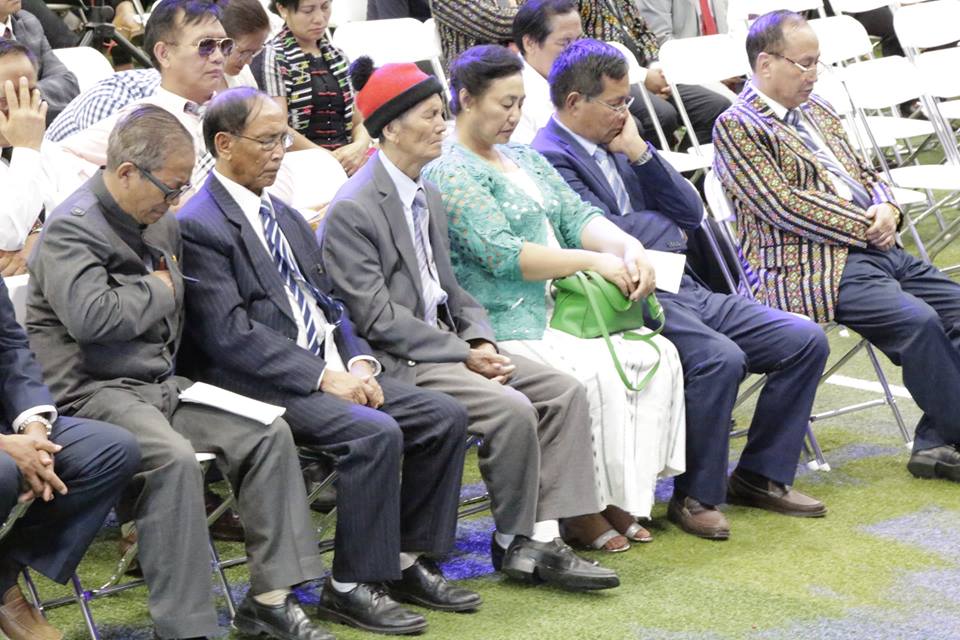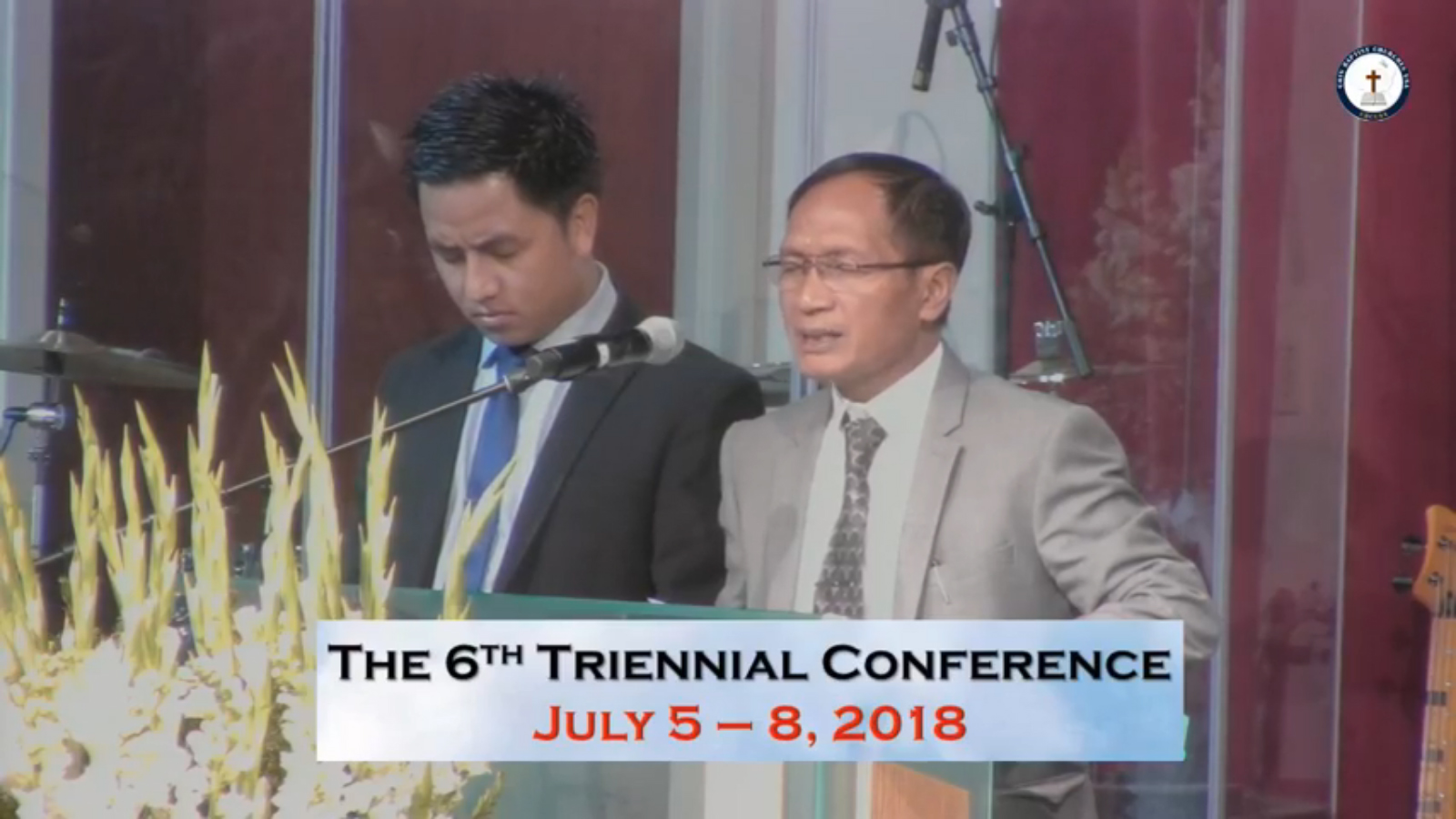 John Za Thleng (CEBC) le Rev. Ngun Hu Lian (Hriphi)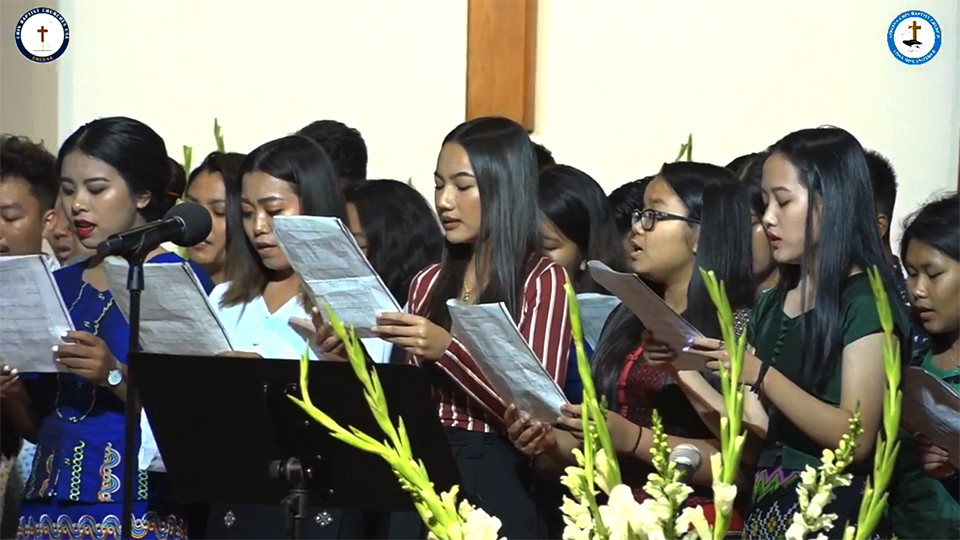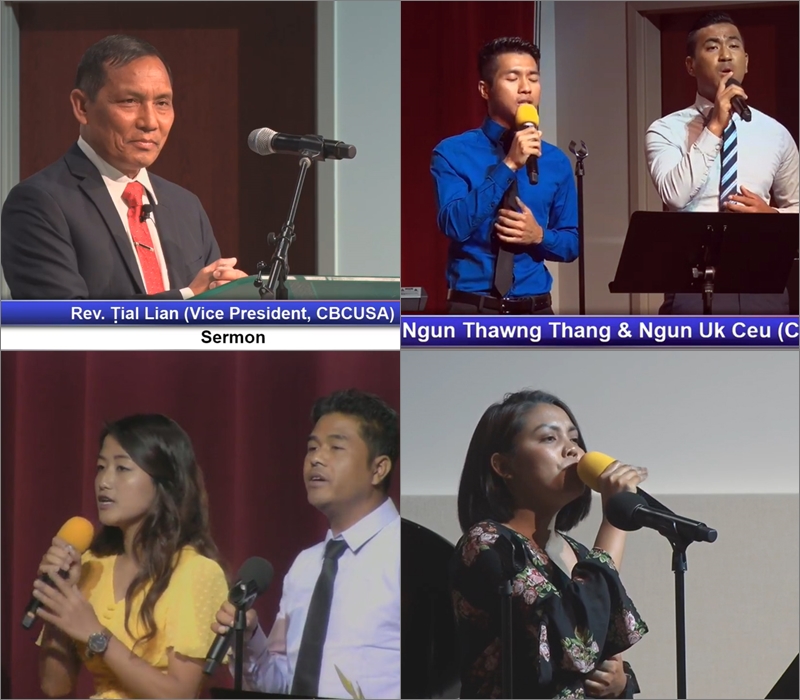 Esther Dawt Chin Sung
Rev. Nawl Ling
Nili zan pumh le ninga ni thimnak hi ICBC biakin ah a si. Ninga zan in Gathering Place, Greenwood ah.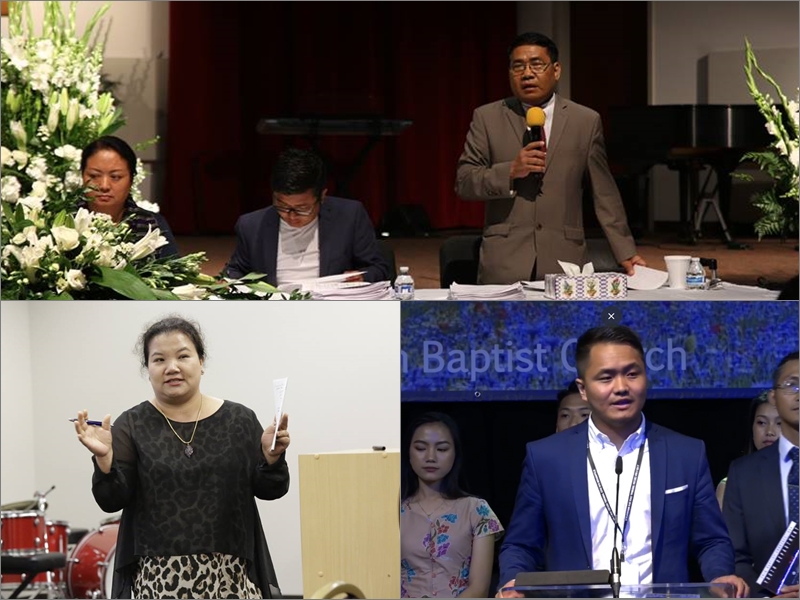 Nubu hruaitu thar: Biak Tha Hnem, Ni Sui, Sui Hliang, Thong Thluai, Ngun Neih Sung, Bawi Cin Sung.
Minobu hruaitu thar: Sailo Thang, David Cung Lian Thawng, Za Thawng Cin, Hniar Hlun, Moses Lian Peng, Emily Ngun Hlei Sung.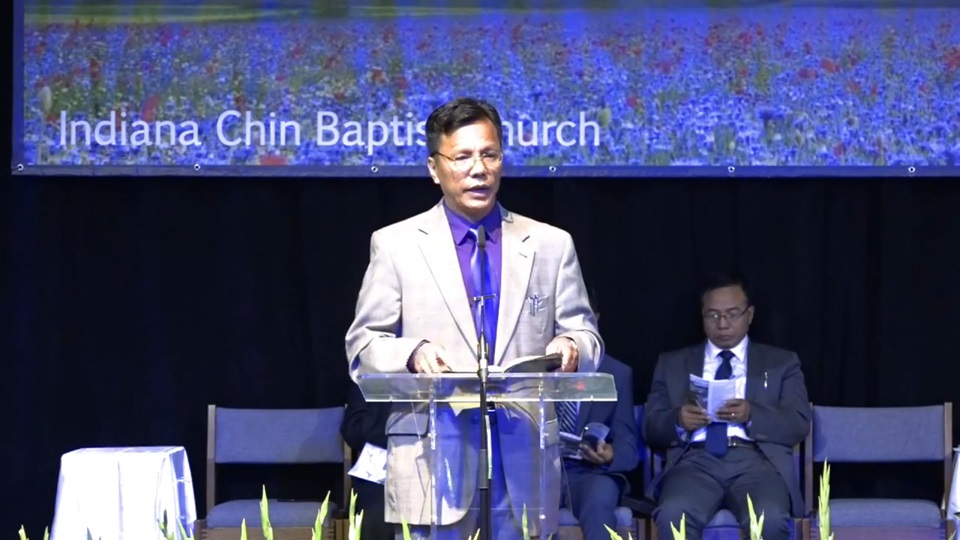 Rev. Hreng Ling, caantlai.
Tutan khual a ra mi hi 1,000 fai lawng an si (an mawh lo). 800 hrawng si in kan rak orh leh.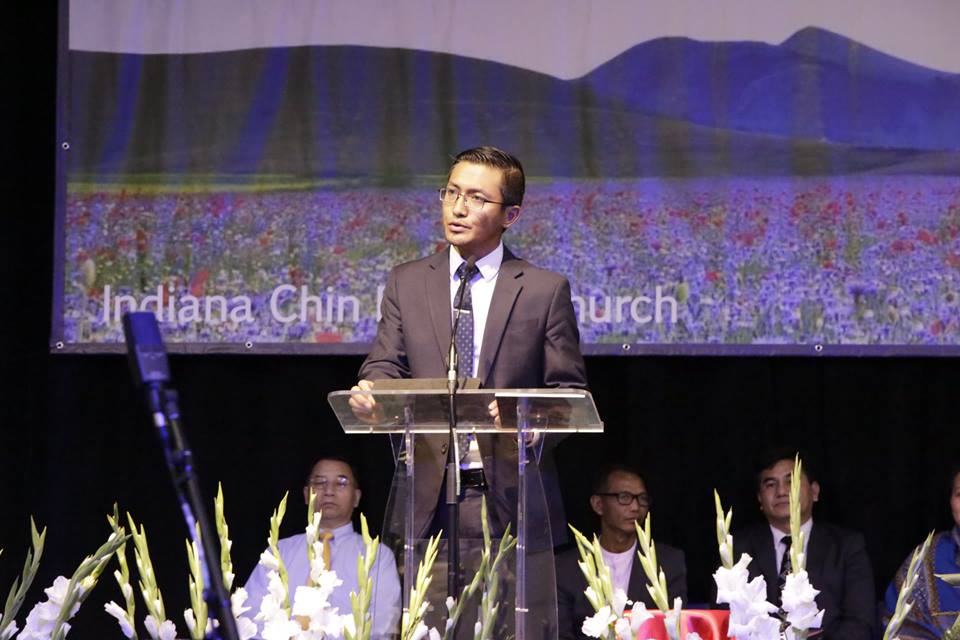 Youth Director hlun Pastor Lal Thawm Lian (Pyidawtha mi).
'Indiana Chin Baptist Church' ti lang tuk lo ding in a suaisiam tu nih a suai nain a langh nak fah a si.
Van Bawi Kham, Esther Van Hnem Sung,
Hmung Lai, Bawi Hlei Mang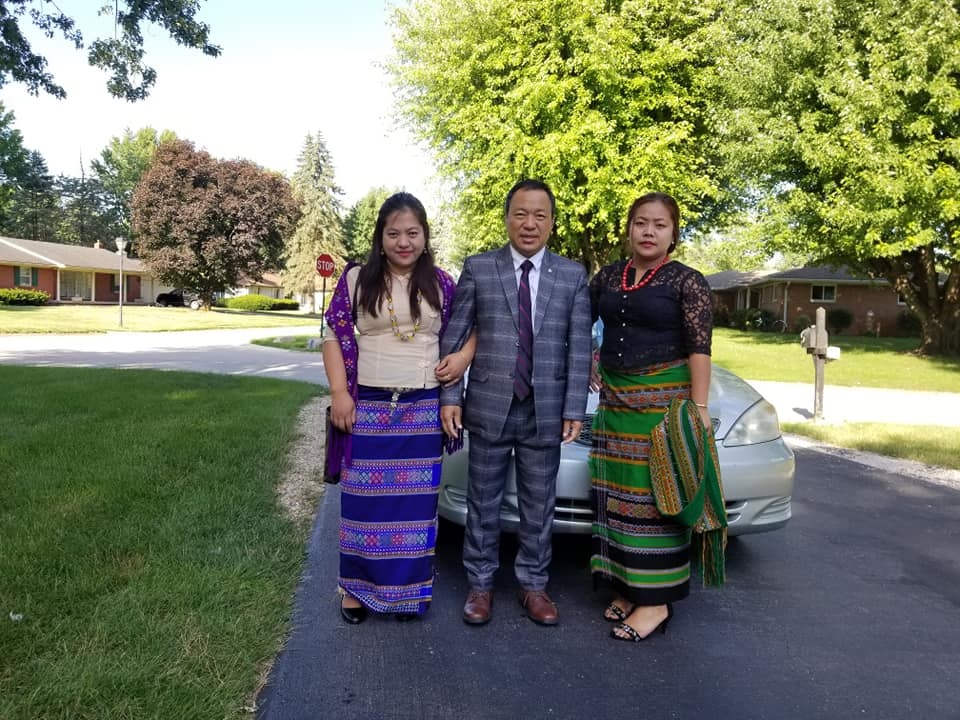 Ka tule he pumh kal lai ah kan von i phaws ta. Ka orhlei i a tunu nih hin India in suit a ka phorh i suit thar he civui ka hmang hnek. Mah ni hi ka mit a "cim" i ka au kho lo belte (a hnu zarh 3 ah kaa hlai).
Pangpar man ah $6,770 kan dih. Mahtluk riilmaal i ttamh a hau peidek.
Donnak Hla. A phan tu: Rev. Lal Cung Awi.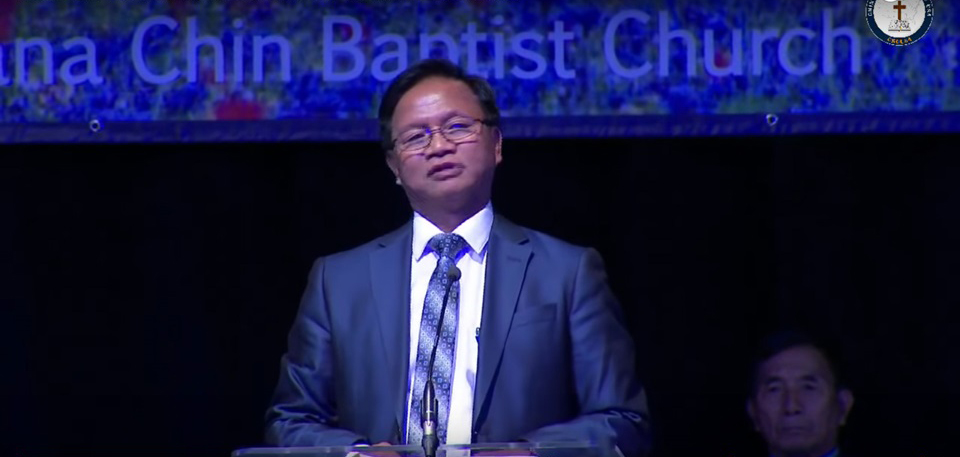 Donnak: GS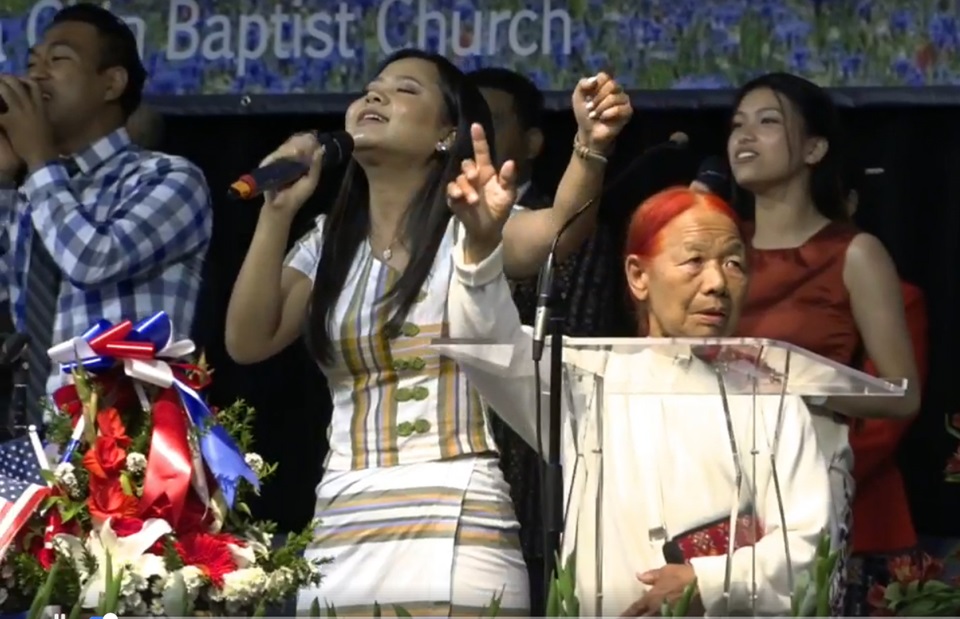 Pit-ttaing:tthaung bak an si ko.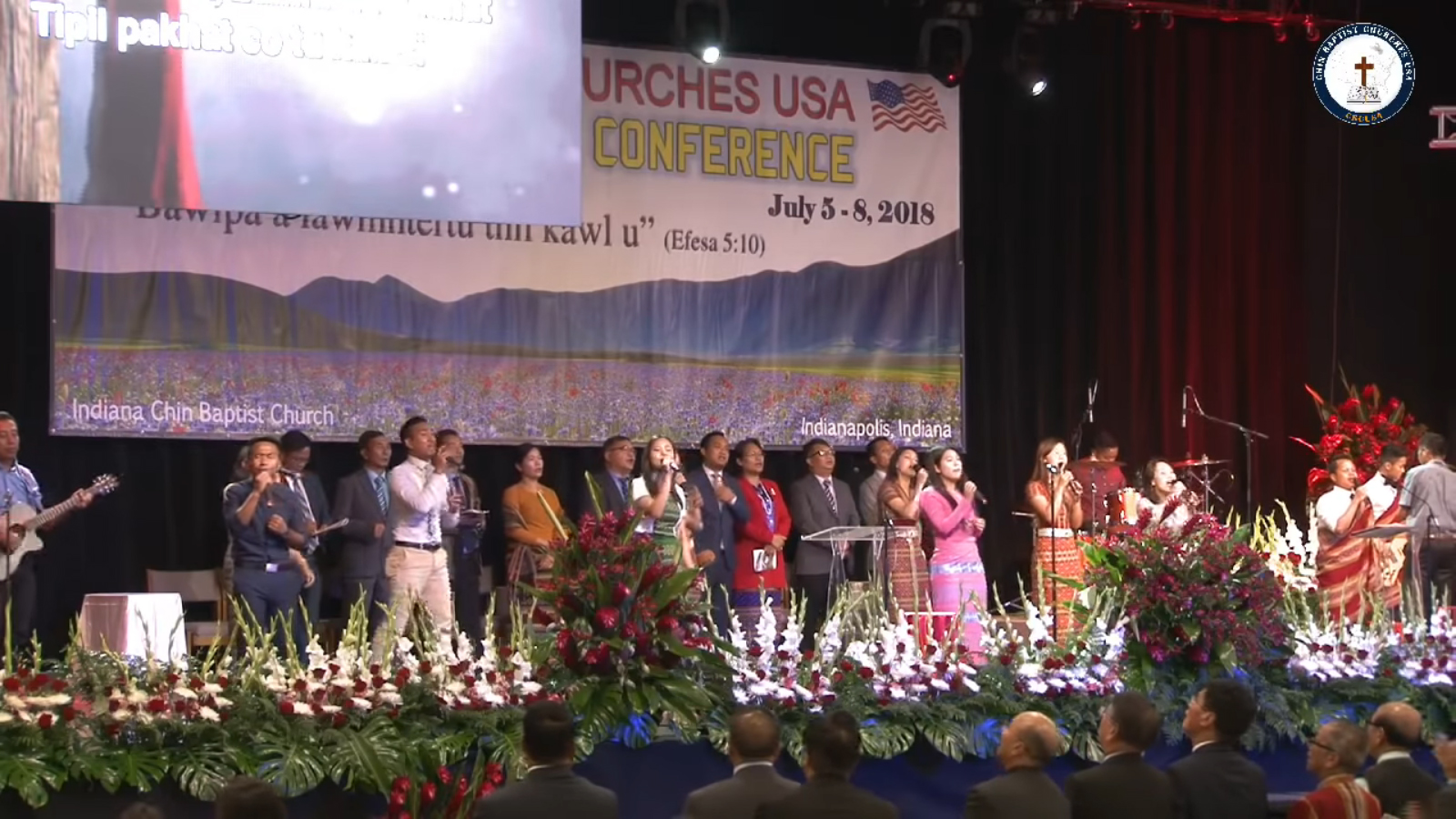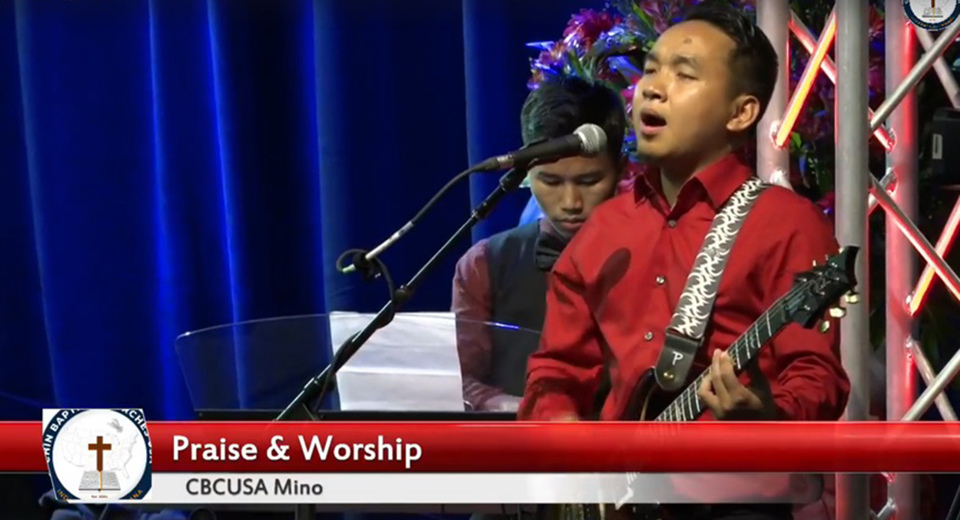 Sound le Screen tehna ah $38,000 tluk a dih. Mah hmanh cu kan screen an hme.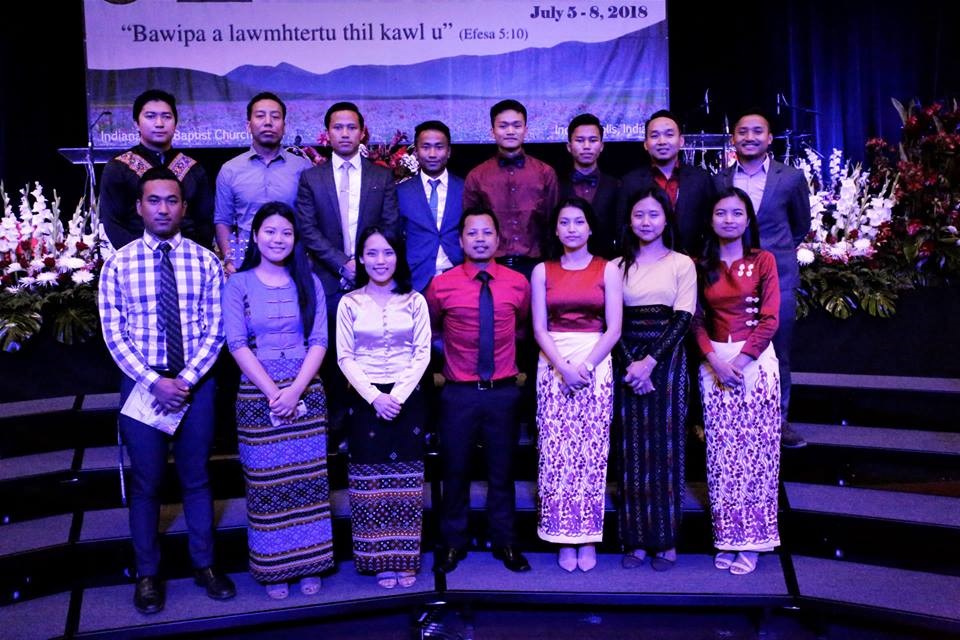 Praise Team.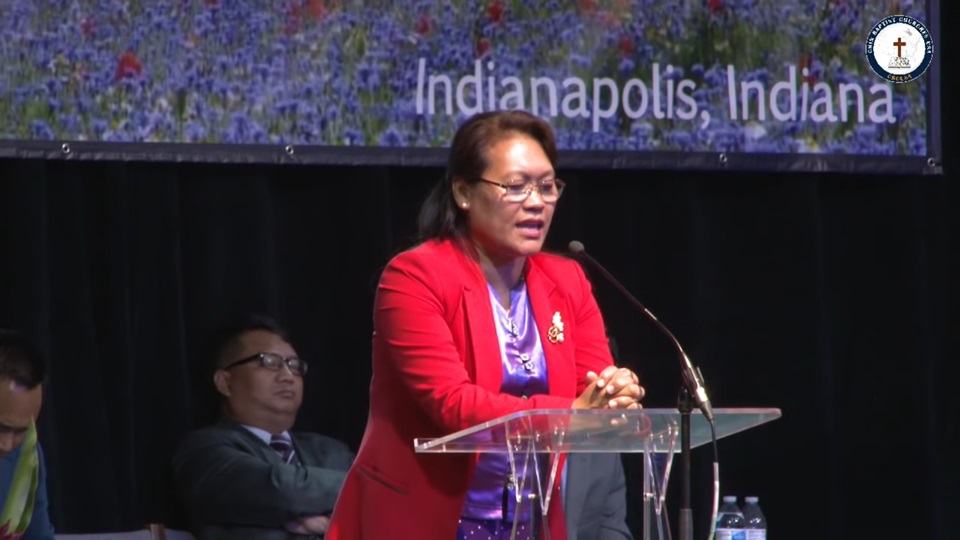 Women Director thar Rev. Sui Hliang Chorei.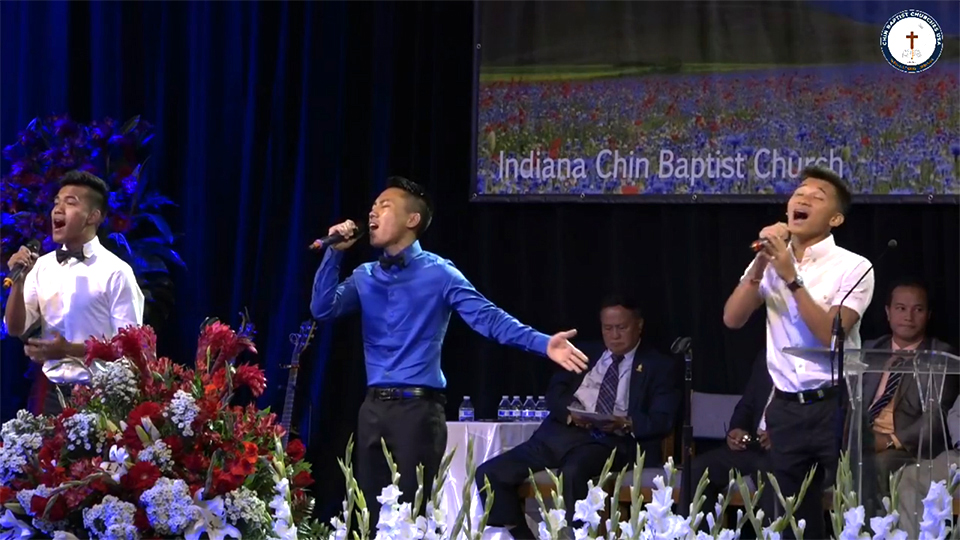 Ramkulh dang i bu dang pipi an isawm i hla an satti ko hna, tutan cu. Mah pa pawl hi an aw a ttha ngaingai.
Pa awttha an tampi ko nain, duh nung lak i sak izuam lo in uar um lak i sak izuam tawn hna kaw nu nih an laan deuh tawn hna.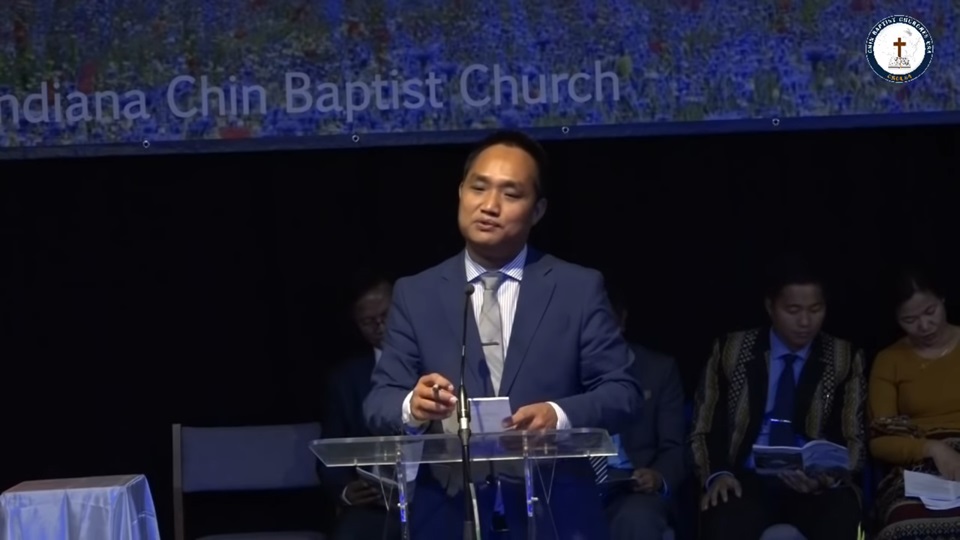 Rev. Joseph Ngun Lian, caantlaitu.
Southern Area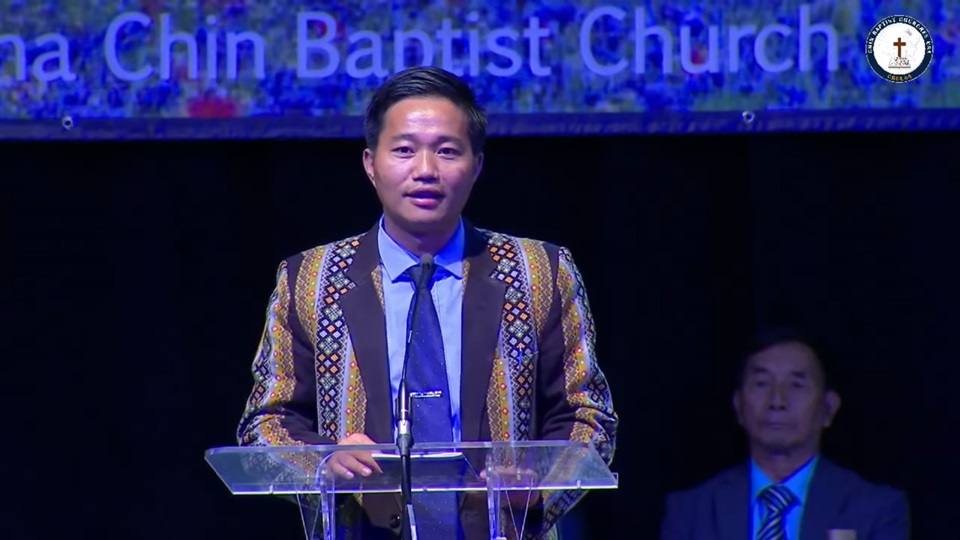 Rev. Dr. Khar Ling, CACC Arts and Culture Secretary.
Tutan civui ca'h hin $270,000 tluk kan dih.
Civui tuah a phu e a ti mi hi pastor le cacawnglo lawng an si rua ti ruah in ka ruat. :)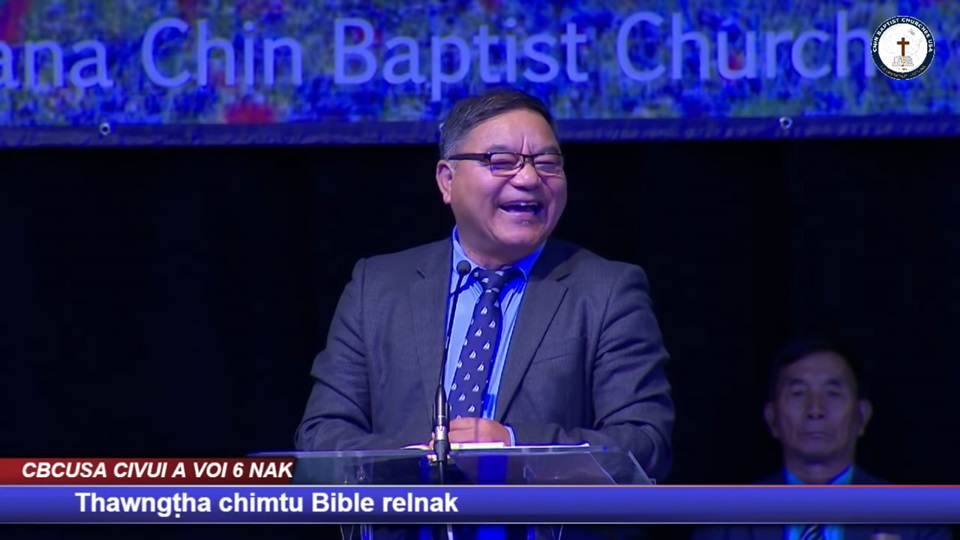 Rev. Ceu Mang (Norway), CACC GS hlun.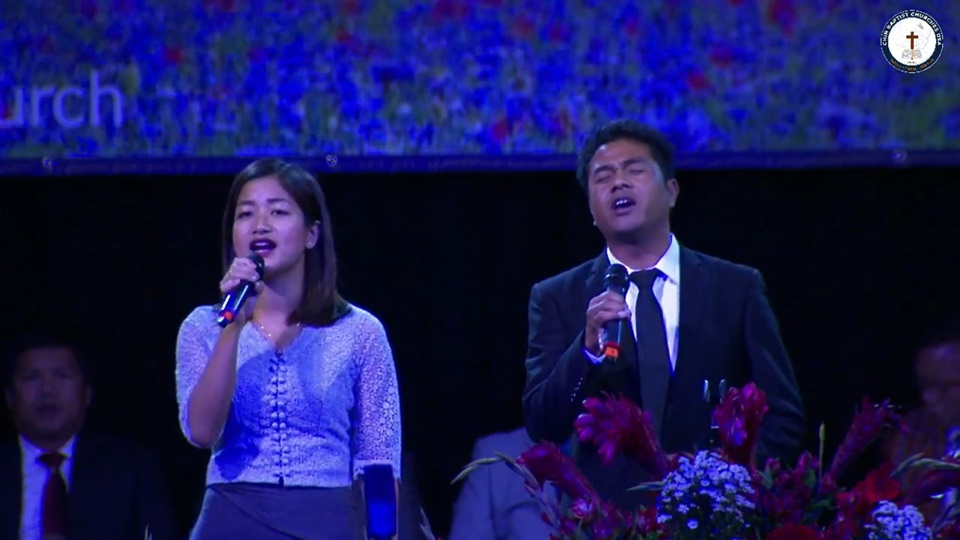 Fam Nawn Tial le Chan Thawng Hu lawng hi, CACC hlaremh kan cah hna i, minung 20 chung ah visa an hmu.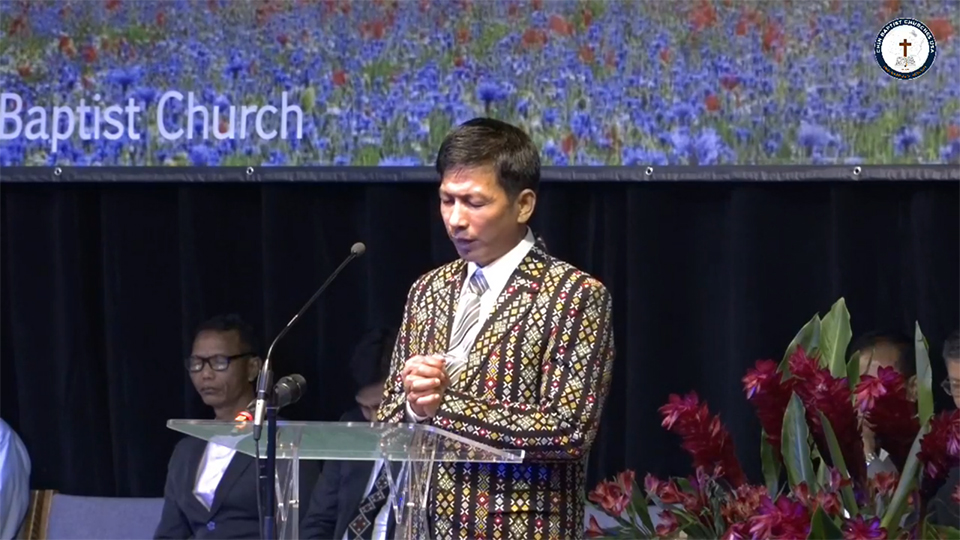 Rev. Aung Lan hi Paletwa Baptist Association ah Treasurer a si. Chin Christian College a kai lio ah Laica zuamnak ah pakhatnak a hmu. Halkha holh duhtawk in a holh kho. A chuah nak khua Shwe Chaung ah ICBC Missions nih biakin kan sakpiak hna. CACC nih an thim i tutan a rat khawh hi a si.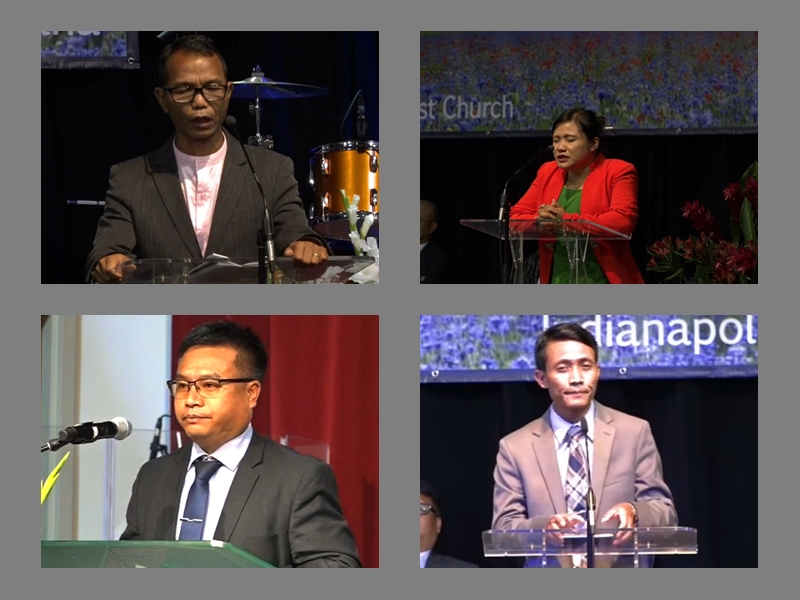 Rev. Shwe Hre Lian (UTC, Matupi), Sayamah Ram Nawn (CCU, Hakha),
Rev. Ram Kian (Hakha Thar), Rev. Sui Peng Lian (Khampat)
Central Area
Rev. Dr. Dennis Shu Maung, Rev. Sai Lian Thang (Australia veve)
Rev. Thang Cung (Aibur); Rev. Sawntluang Hlawnceu (Bangladesh).
Van Hlei Sung aw a tthat ning cu! Zophei puai ah New Zealand in a hong. Hla a sa. A hruk-aih a hot i ka uar tuk i, Fashion, le Miss le Idol, a pathum in ka pek, ka lungthli in (zuamnak ah cun aa tel lo). Leng no a si nain anih cu Lai zuun hla zong a sa.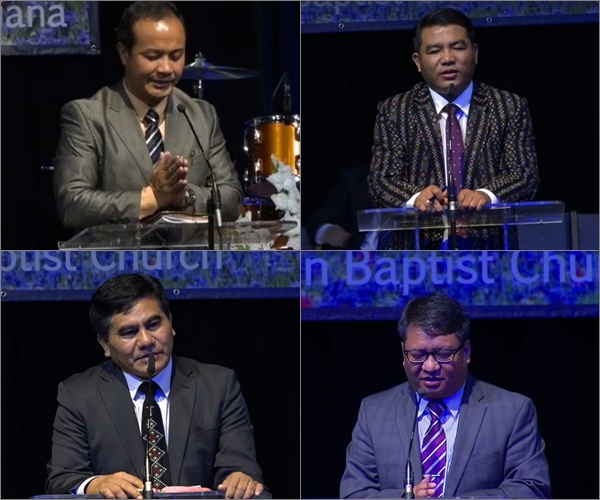 Rev. Dr. Ceu Sang Kung (Hakha), Rev. Emmanual Cinzah (Denmark)
Rev. Dr. Thang Cin Lian (MBC GS), Rev. Biak Hnin (Yangon)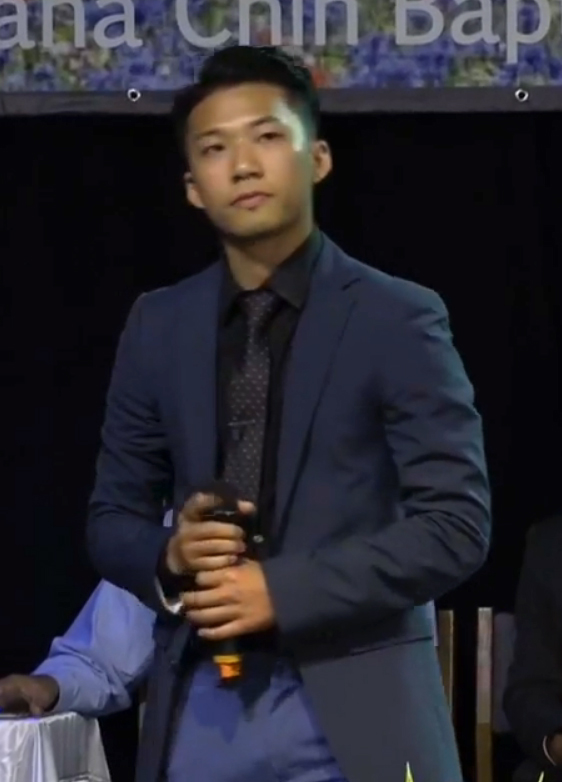 J. Mang Dun Cung (CCC) solo.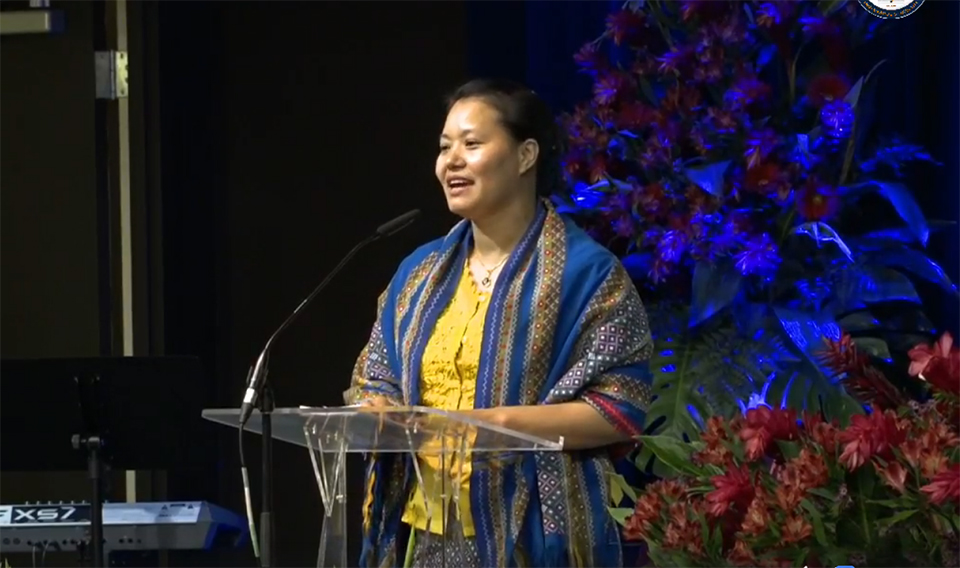 Pastor Than Shein (Mrs. Zo Tum Hmung)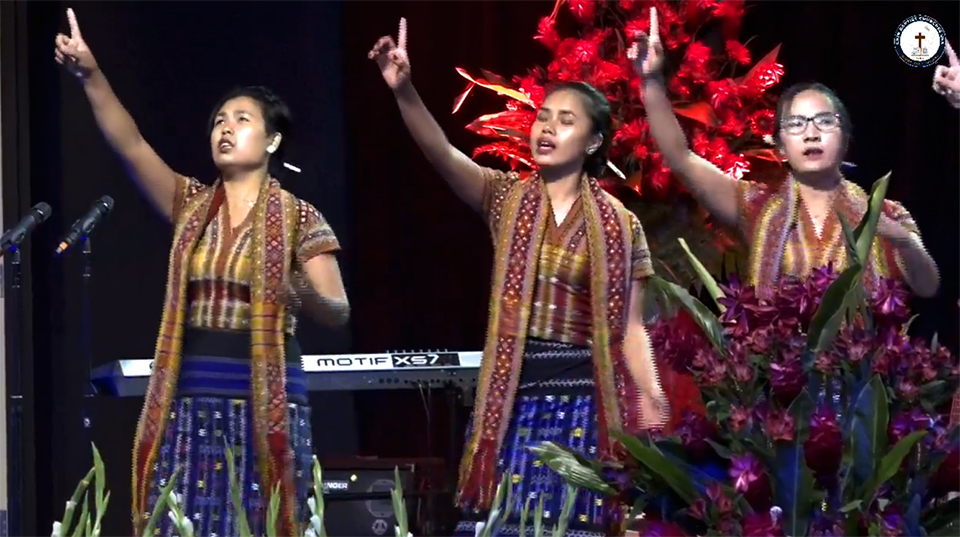 Jacksonville pawl action song ah kan ngang dih ko. Pumh ah action song ka huat bik e tiah khuaza theih in ka chim; nain mah hi cu ka duh tuk. An laam pah, an sak pah. Mah ding cu! An hla (Hlawn Sung sakmi) nih a ttha tuk i love song tluk in a hno (aho dah a phan hnga ka ti). Fa chan bu i mah tluk an kan rinpiak cu kaa lawm tuk.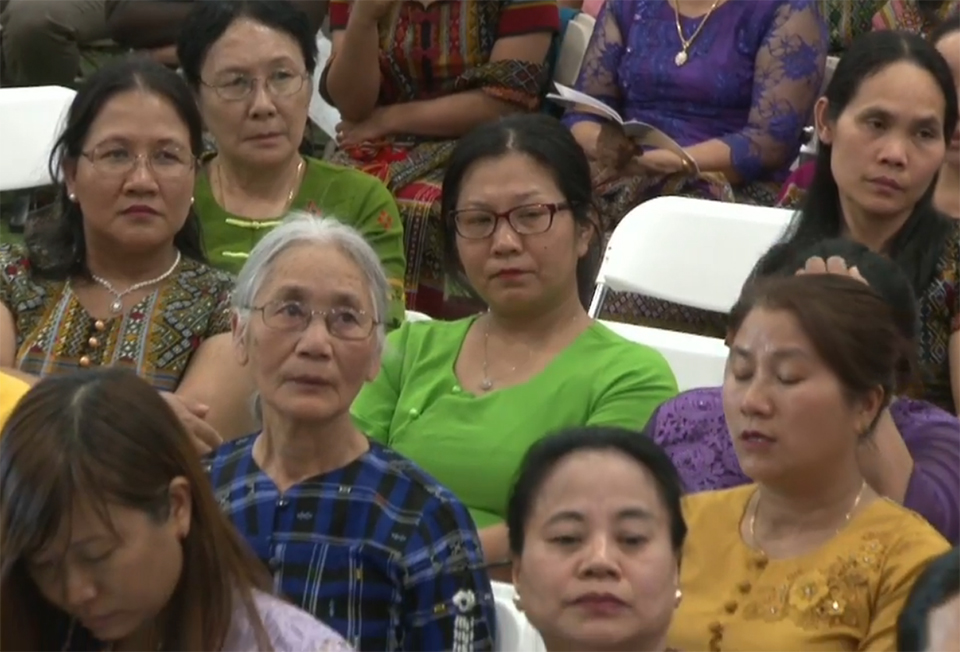 'An rak no tuk rih' tiah nan ti te hna lai.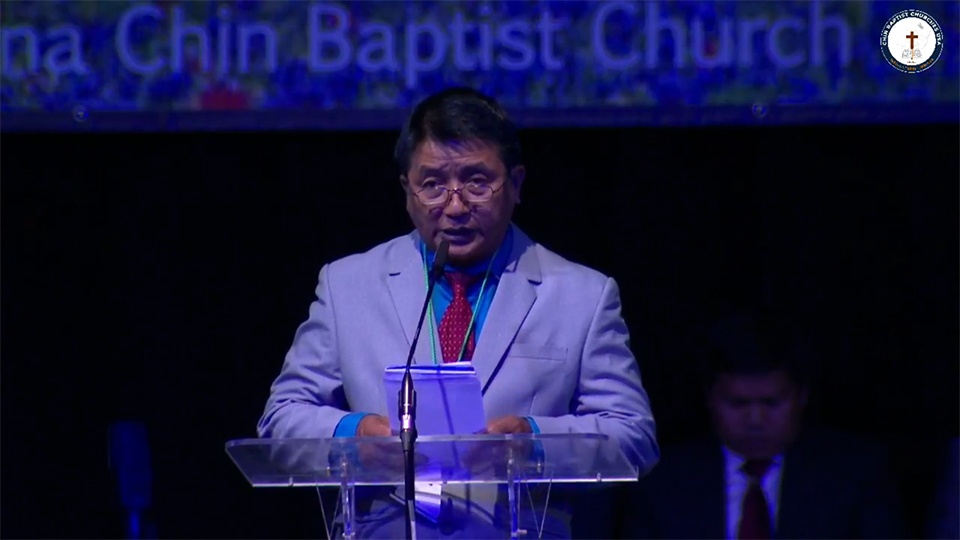 Rev. Zo Bawi, caantlai.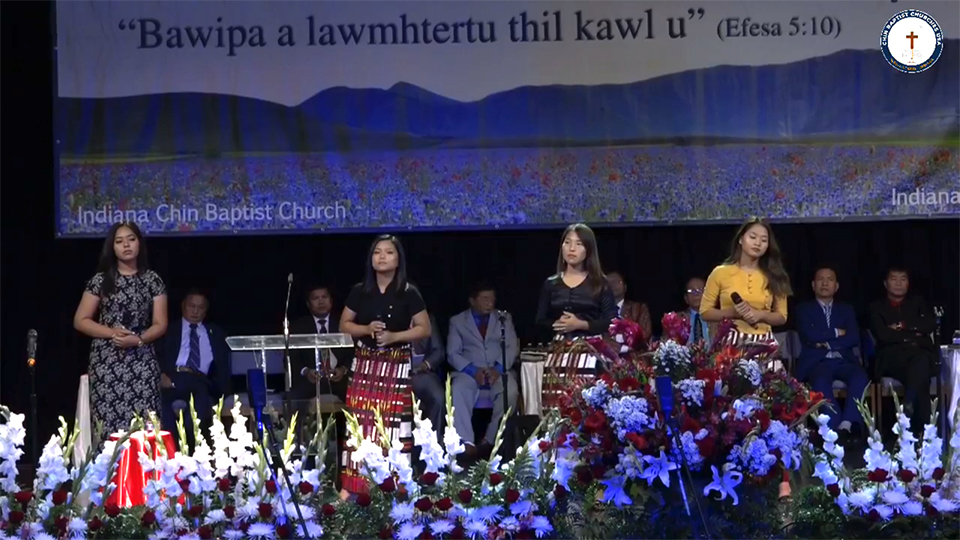 Tutan cu solo rumro si lo in quartet, trio, le duet he tlingte in an thiah. Quartet belte nu lawng nih an sak deuh.
ICBM Myanmar Director Thla Tin Thang.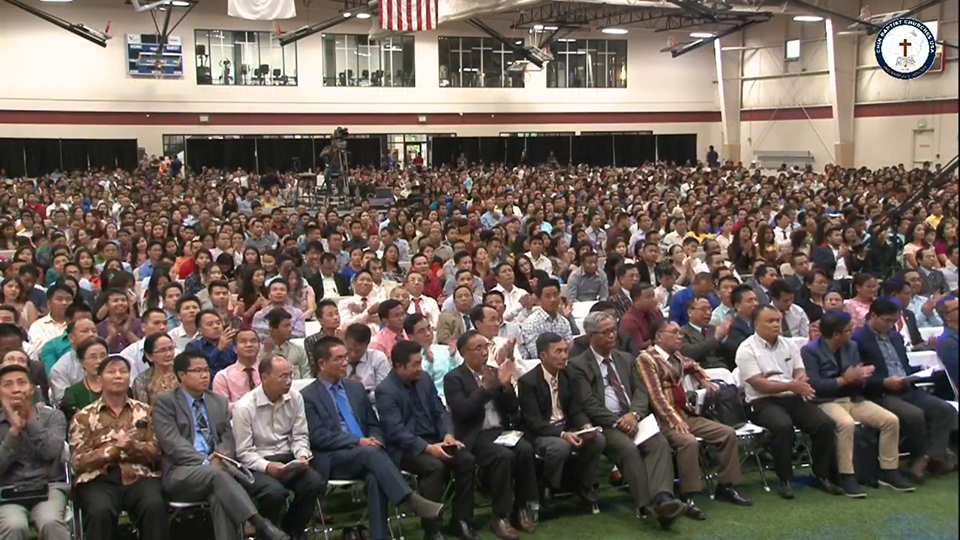 Civui hi Conference a si lo eh. Convention a si.
Rev. Joan Friesen, Executive Minister, American Baptist Churches of Greater Indianapolis.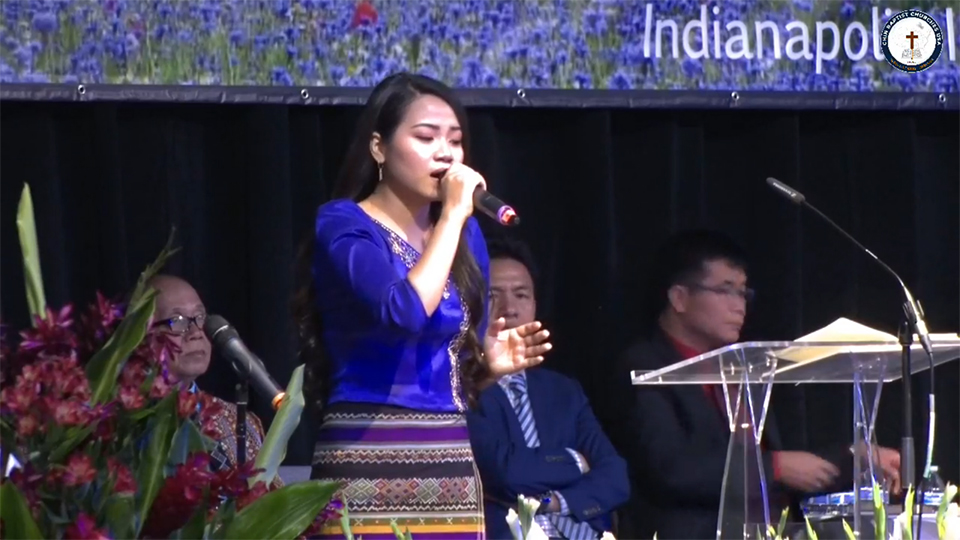 Sui Tha Hngel Australia in a hong.
Hmasa tan civui solo an rak chiat ning cu, ka zai. Tutan cu an aw an ttha tuk, thiam zong an thiam tuk hna. Kan hla belte lung an la set lo. Velhle hla bantuk a tam; kaa zumh kho hna lo.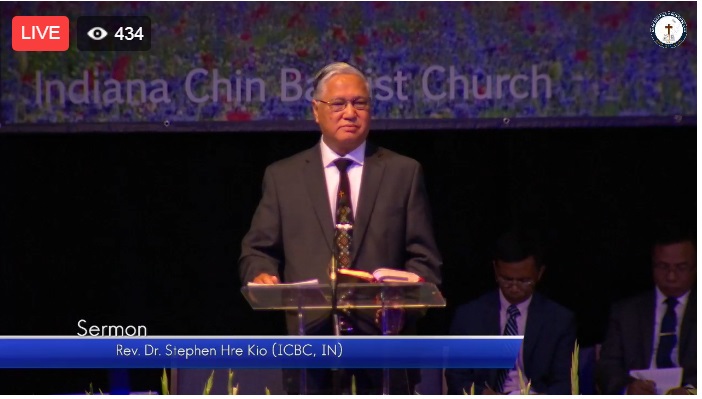 Tutan hi kan tlangtaar theng chim izuam hlah u, nan duh mi poh chim ko u tiah kan ti hna.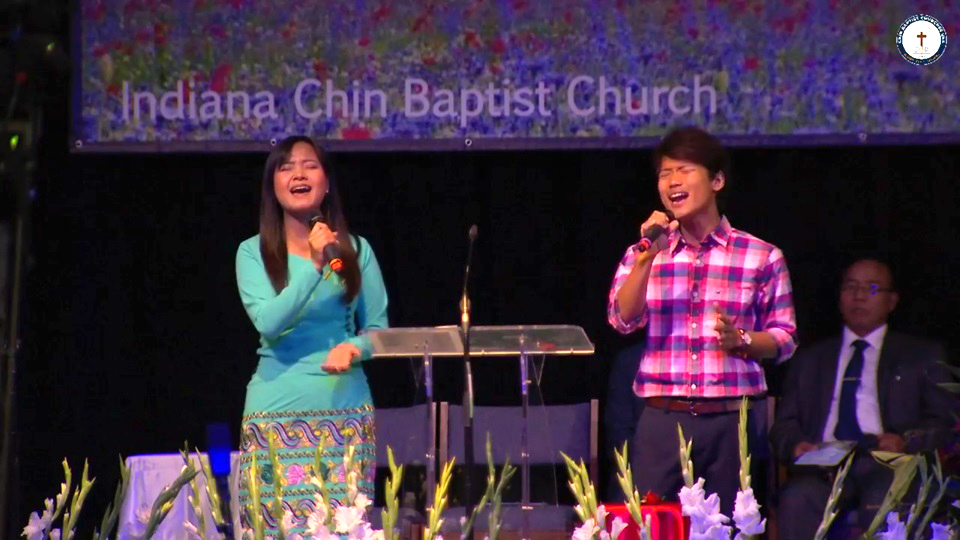 Emily Ngun Hlei Sung le David Lai.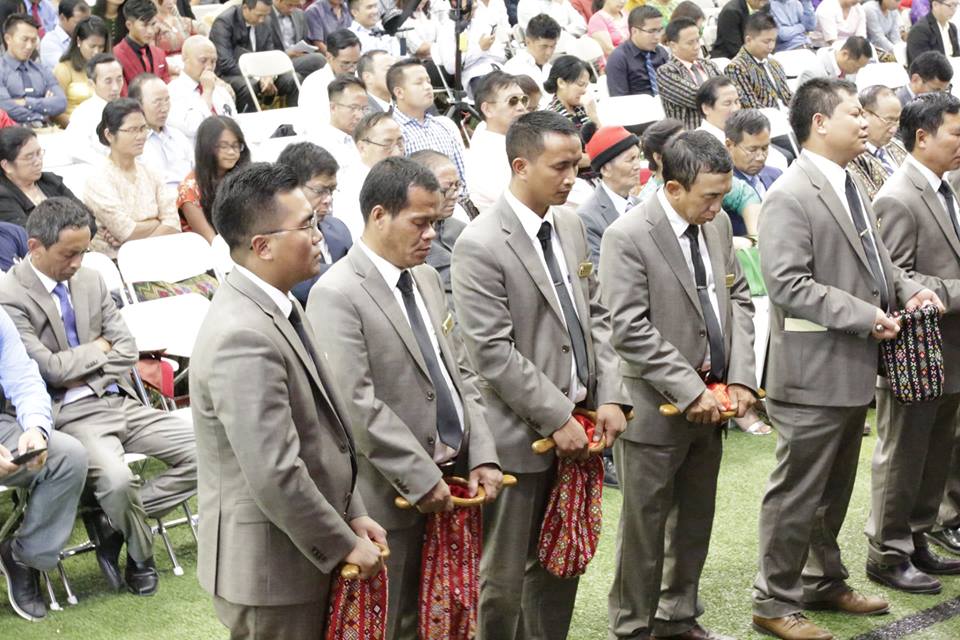 CEBC le ZBC upa nih thawhlawm khawlh an kan bawmh.
Civui chung ah thawhlawm $21,832.94 a chuak. A tam hin.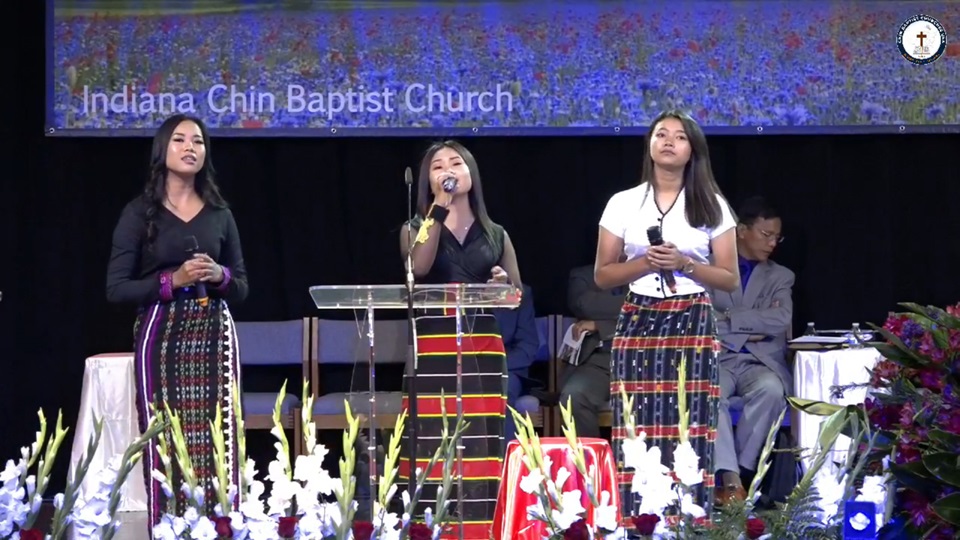 Angki raang hi Ni Hlawn Par a min a si rua ka ti. Kotka hram ah kan ichawn. A chuakthiam ngaingai. Khual a ra mi ah a chuakthiam bik a si men lai. Miss CYO i izuam ka forh nawn.
Mission Director hlun Rev. Dr. Cung Lian Hup.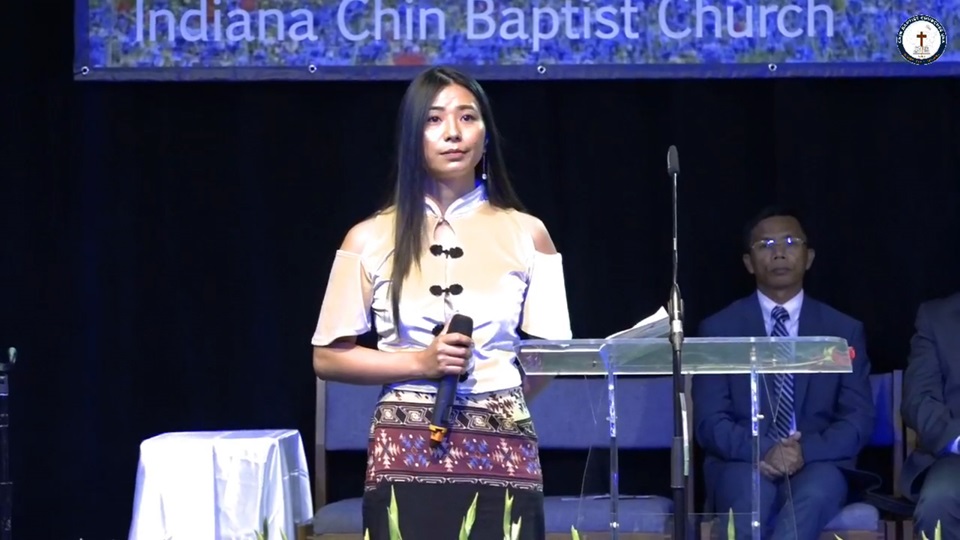 Soloist Ro Sung Hniang (Miss Zophei 2018).
Civui lai te ah khan Zophei puai a um i, Miss aa zuam mi lak ah amah hi personality a ngei bik tiah kan hmuh i Miss ah kan thim, judges kan pathum hnatla in. "Kan miphun tthancho nak ah zei dah a herh bik tiah na ruah?" ti biahalnak aa zuh i, "Pumpak kan pakhat cio hi itthanchoter usi law kan zaapi kan tthangcho ko lai" e a ti.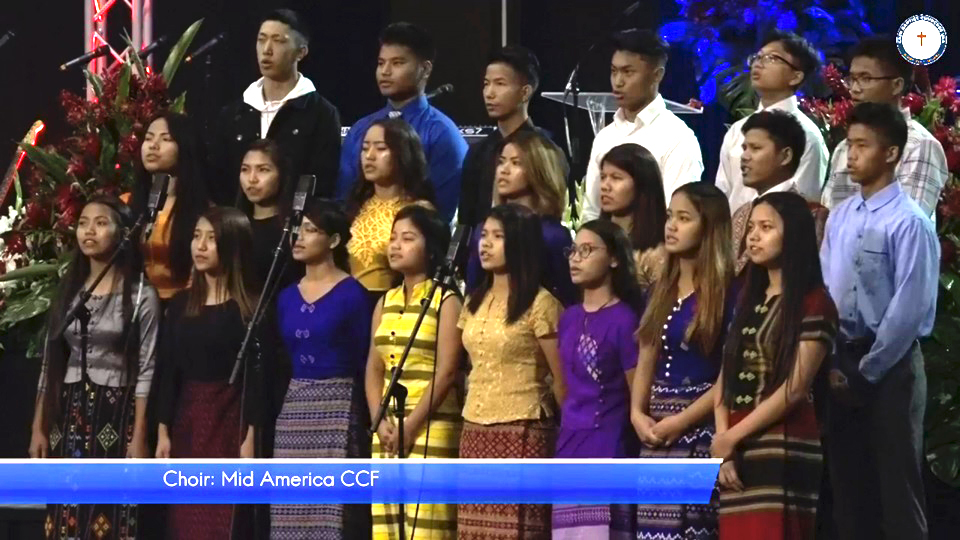 Kan civui tuah nak hmun hi $18,000 hrawng in kan hlaan.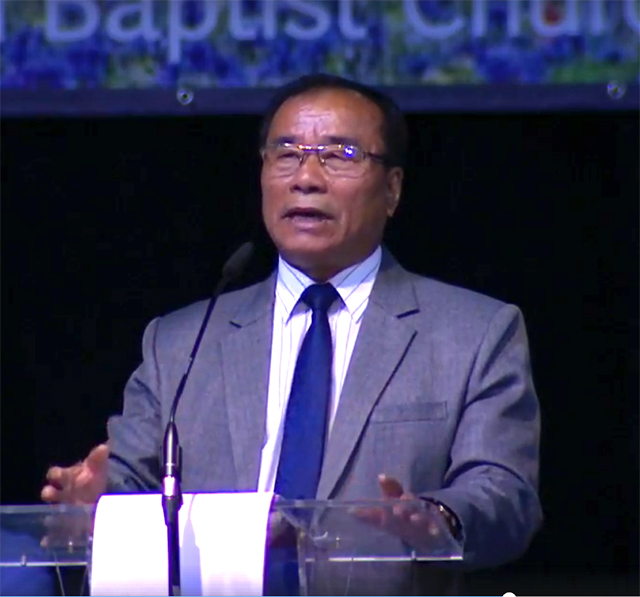 Rev. John Hrangzual Cinzah (GS, LIKBK, Lawngtlai, India)
Phungchim kan rak thiah mi upa an si kho lo i civui lai taktak ah amah hi kan fial.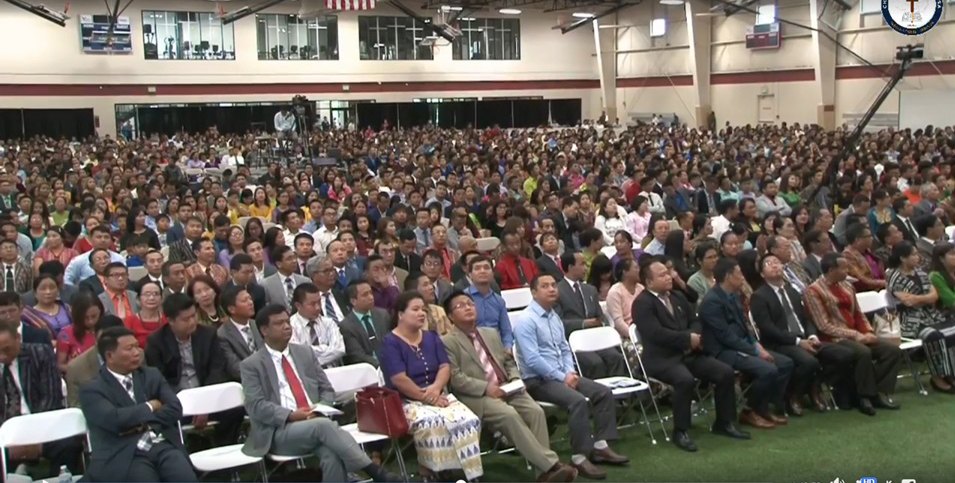 Civui hi a man tah khawh a si lo e an ti. Tah awk huaha a um lo i a si men lai. :)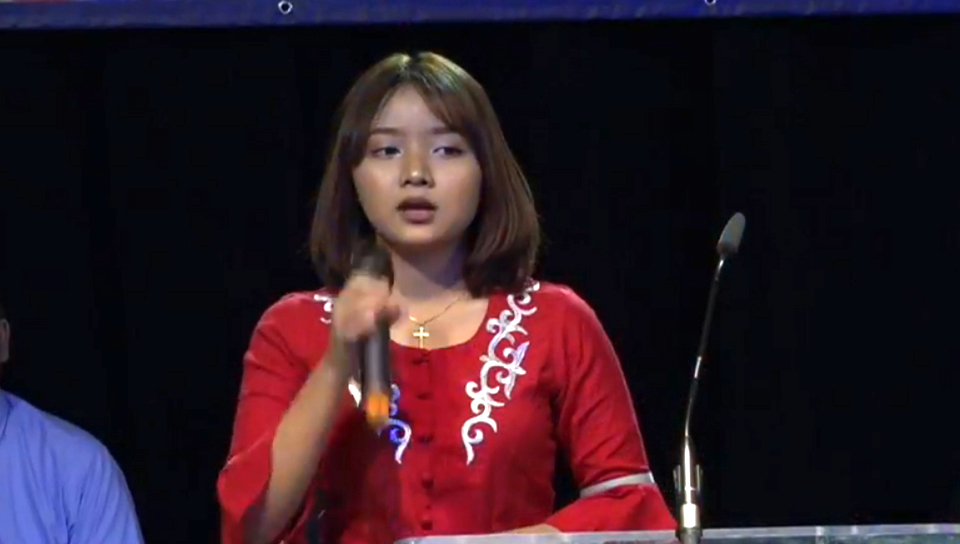 Lal Din Thar (kum 17) hi Kawlram ah an zohthla lio te a si. Mah civui lai ah hin Indianapolis ah Zophei puai a um i, David Lai, Esther Dawt Chin Sung, Van Hlei Sung le amah hi hlasa ah an cah hna. Civui ah phungchim dih poh ah hla sakter hna usi kan ti.
Eastern Area.
Kathy Bawi Tha Sung hi a sam itan lo ding in rak forh cio u (laksawng in).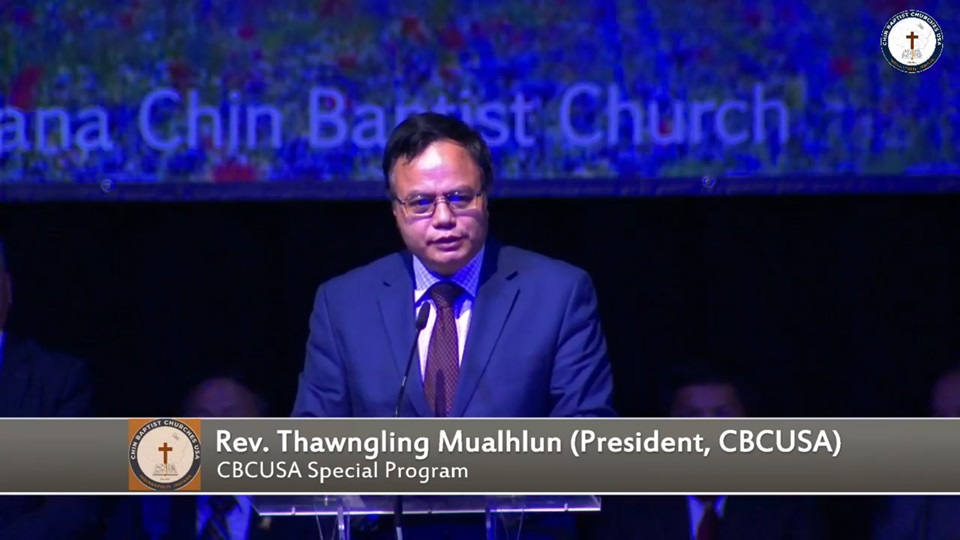 USA Lai ngaknu hmanh nih Lai hni te he biakin an panh. Lai Ram mi nih tawhrolh sau he.
Rev. Ngun Awi. Hruaitu thim thar mi ap thlacamh. "Atu cu Pathian lei ah rak imer cang u" a kan ti i amah lei ah a kan merter. Merhzuam in kaa mer.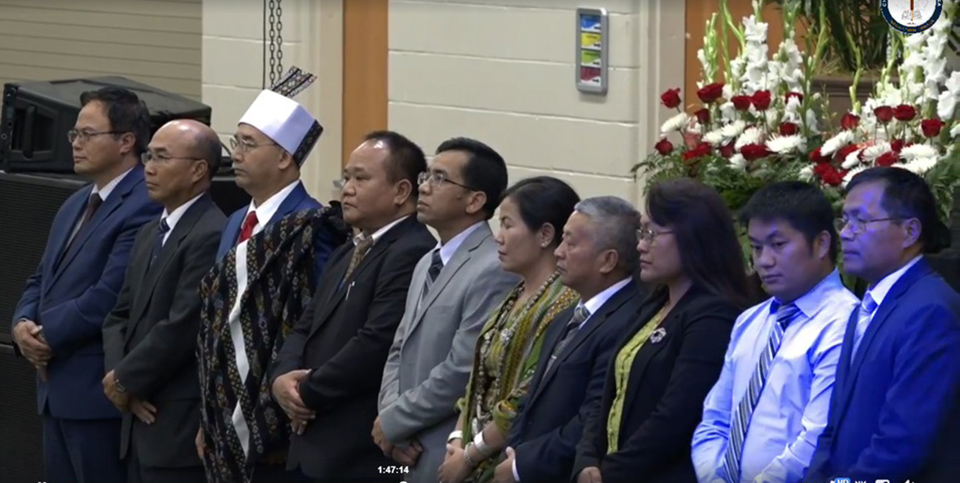 Rev. Thawng Ling Mualhlun (President), Rev. Rollin Vanbik (Vice-President), Rev. Dr. Thlaawr Bawihrin (General Secretary), Rev. Zam Mang (Asst. GS), Pu Siang Dun (Financial Secretary), Rev. Hlei Sung (Asst. Financial Secretary), Pu Thlasui Tluangneh (Director for Christian Education and Literacy), Rev. Sui Hliang Chorei (Director of Women Department), Pastor Za Thawng Cin Siakhel (Youth Director), Rev. Dr. Van Thawng Lian (Missions Director).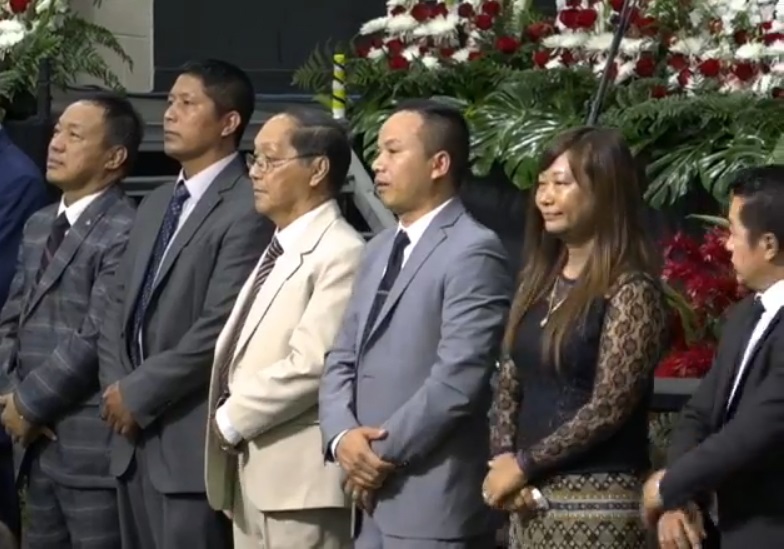 Board of Directors ah pastor a si lo mi (laymen) minung 8 thim an si.
Ceu Hlun, Duh Hnin, Khua Thawng, Thawng Za Lian, Sui Ngen Tial, Van Ceu Uk.
(A bau mi: Ni Thang, Thomas Mang Lian Sang)

Mah ni hi ka mit ka au kho lo. Cun ka lei kam a duk i a faak ngaite. Ka ha nih a hrian lengmang i zil kaa danh zawn, cekcek kaa danh zawn, a si. Ka tthial lengmang i thlacamh lio ah cekcek a khai mi ka lo rua, video ah.
Nu lawng hlaremh le hlasak a tam tuk deuh. Pa lo in thil kan ti kho ti nan langhter. Mah cu a ttha theng lo. Feminism nan kalpi tuk ah cun "ral" bak nan si lai. Chungkhar tam tuk an rawk cang.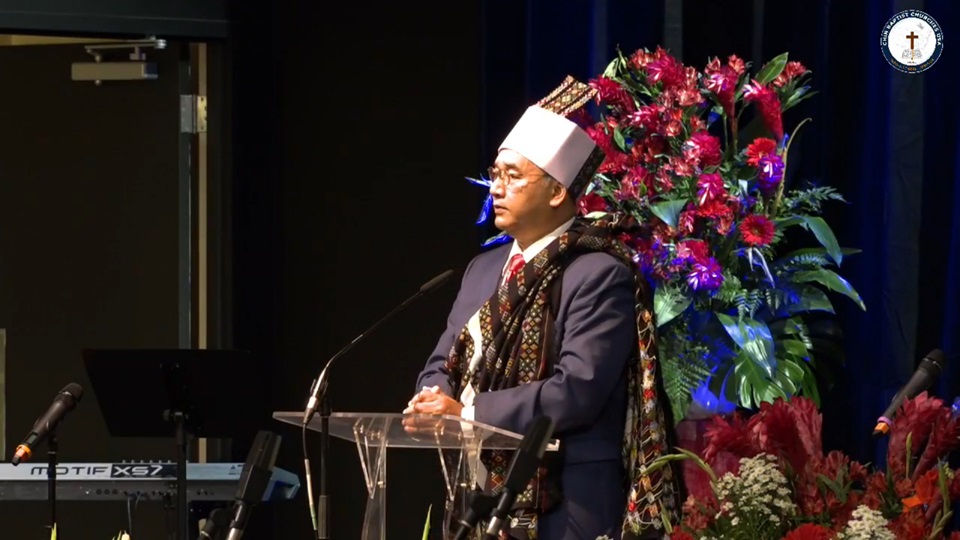 General Secretary thar Rev. Dr. Thlaawr Bawihrin.
Mission le Chinism ka tthohdirh lai e a ti.
ICBC Choir. Rel tuah hna u. An hlahruai hi Tha Kam Cung a si i, an sak mi anthem hi amah phan mi a si.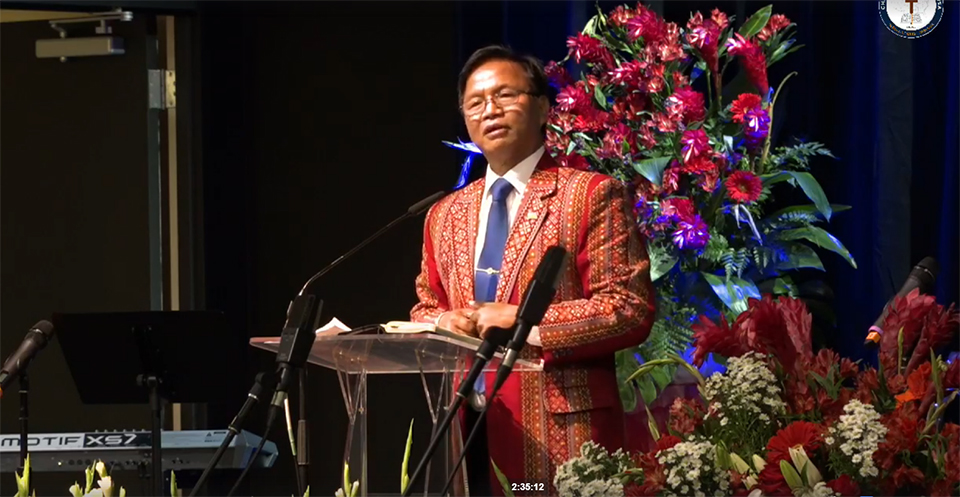 Sunday Morning sermon: Rev. Dr. C. Duh Kam.
Tutan civui cu mi lung a tho lo. Intek ICBC zong a chuak menmen tiawk kan si.
Rev. Dr. Chan Thawng Lian, donghnak pumh ah caantlaih kan thiah i nih a kan dangh pah.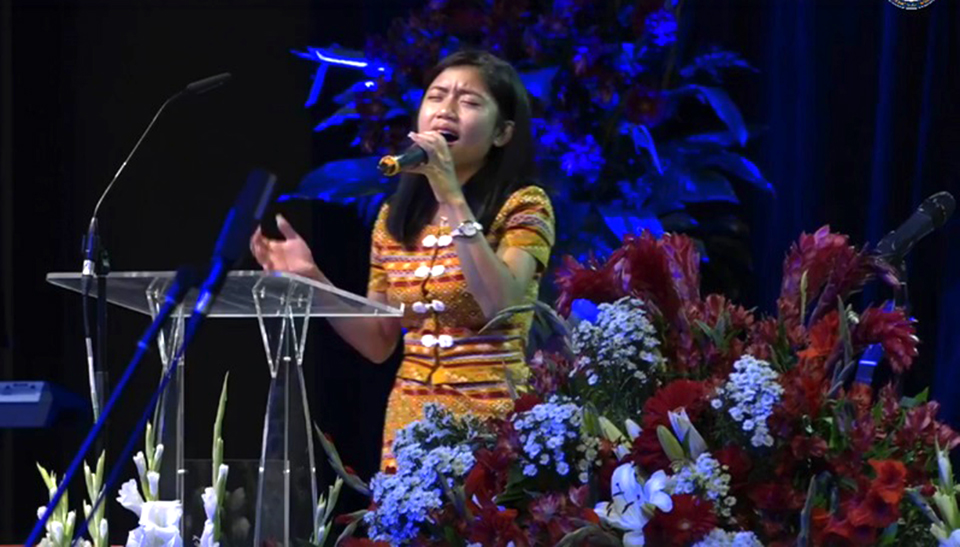 A dongh zan pumh hla an ttha bia rua ka ti. Bupi hla ZBC 1 kaa thawh mi belte nuar tuk in an sak.
Nu lawngte i double quartet sak cu asi te a si lo e!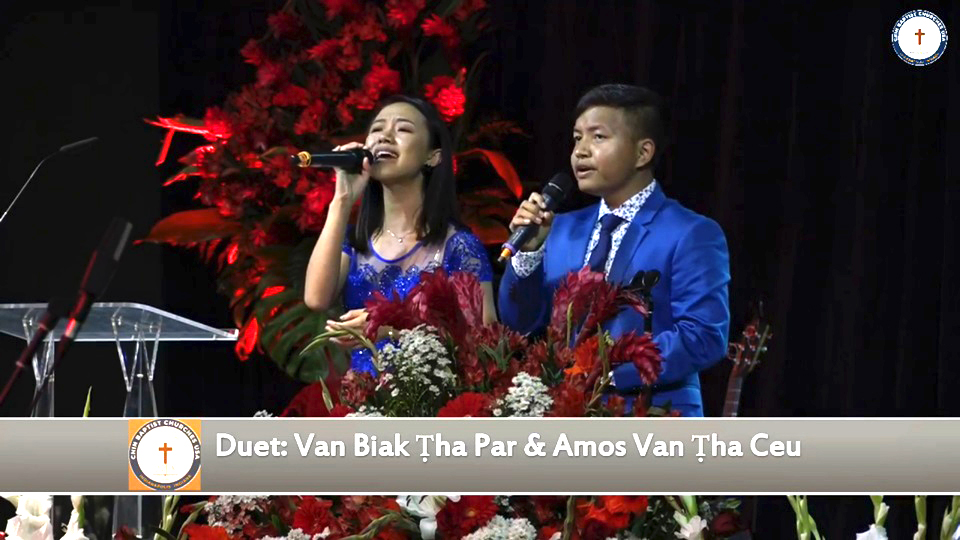 Van Biak Tha Par hlasak nih akah in a kan kah. Biatak tuk in a sak. L. Khun Ri hmanh a chei lai.
Rev. Hlei Sung hi tutan civui ah rian biapi pa thum kan fial, phungchim zong.
Nubu Presient hlun Pi Thong Thluai le a vah Sui Tha Par.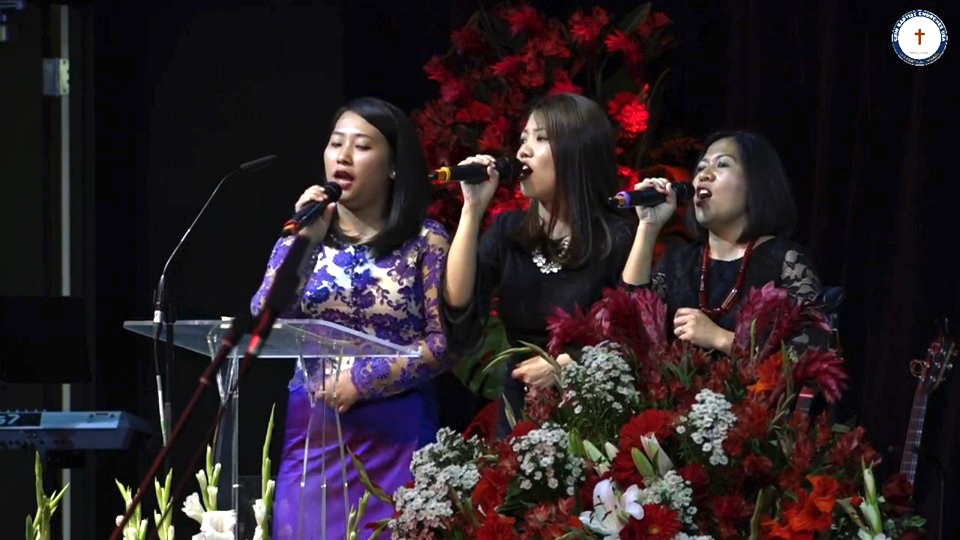 ICBC trio. Hlaphel aa chuah mi/kho lawngte.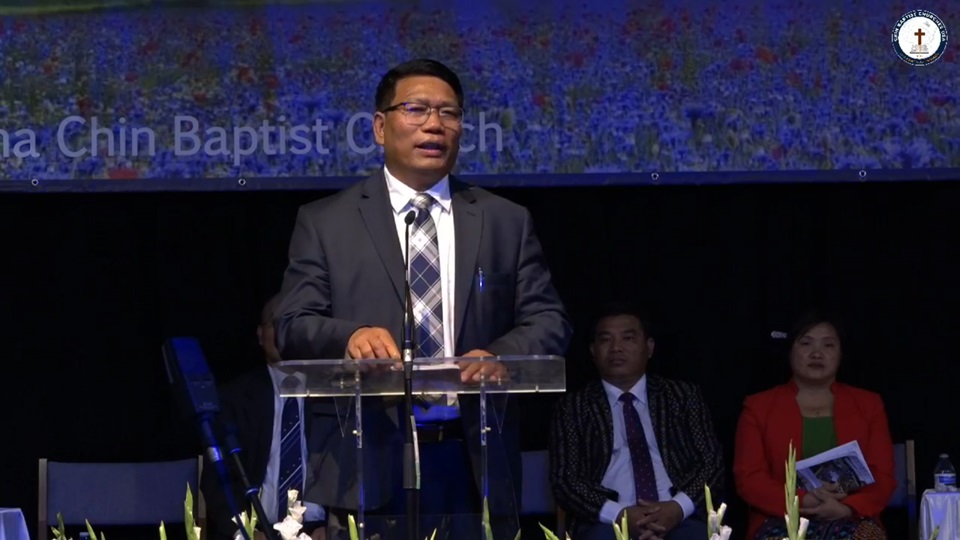 ICBC Pastor Rev. V. Tluang Thang.
Thlah nak bia le hla.
Thlah nak hla: " Van Civuipi Ah"
A phan tu: Ceu Hlun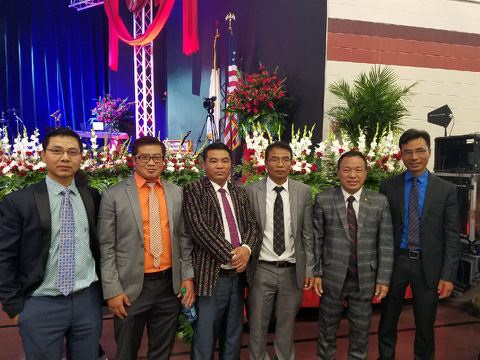 Cinzah pawl.
Pathian nih a rianttuantu ding ah Cinzah a hman bik hna a si hnga maw, nan ruah ning ah?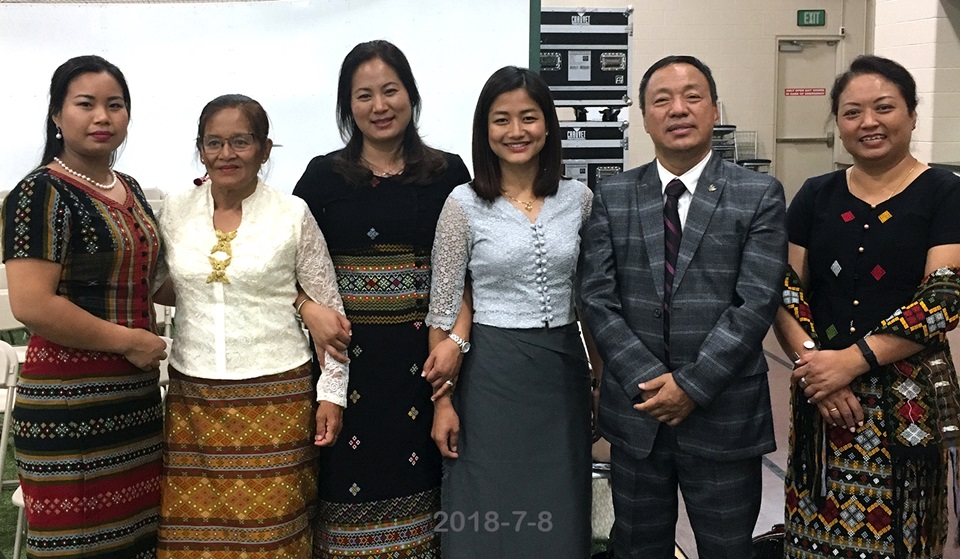 Hniarlawn pawl.
Pyidawtha pawl.
Khuathar pawl (an si maw).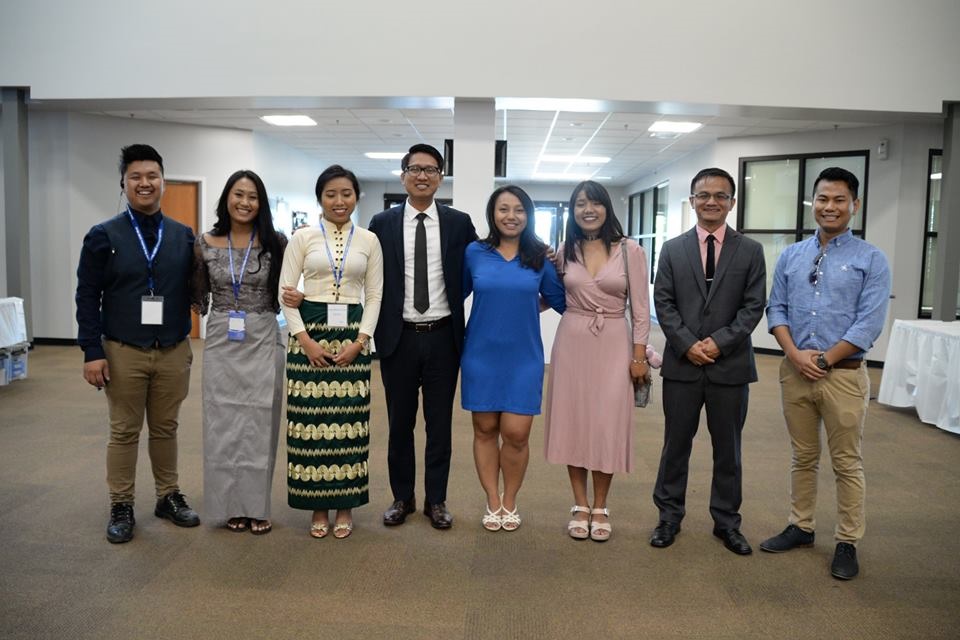 CYONA pawl.
Tha Tin Par (blue) nih kan civui thilti a zoh a zoh i ciammamte'n ka kut a ra ka tlaih (civui secretary ka si a hngalh i). Anih bantuk mi smart le thilthei i ka kut a ka tlaih cu kaa lungsi ngaite.
ICBC Hlahruai le Minobu Chairman Bual Cem nih thazaang tam ngaingai a chuah ca ah tutan kan civui tlam a tling. Hlacawn, tthutdan 4000 ser le sim tehna, thalo in an tuah, ICBC Mino an tthawn ning cu!
Van Lian nu kum 80 i mahtluk tthawn le leklak rih cu!
Anmah nih an sak, anmah nih an zuar.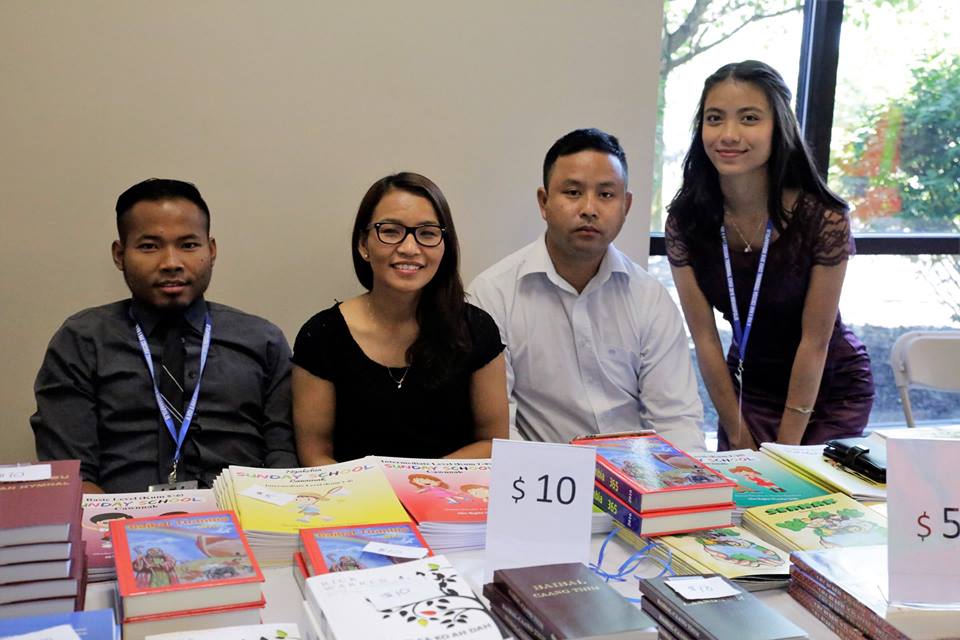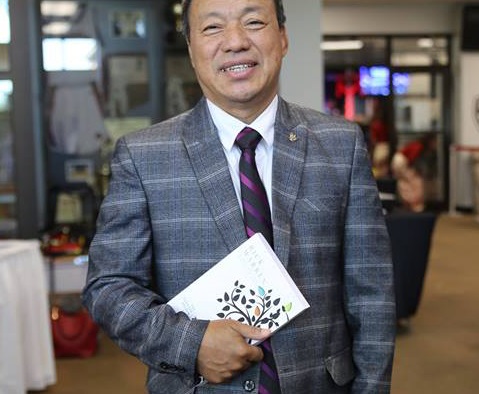 Tutan ah hin keimah (Ceu Hlun) leh mi cauk a chuak ve.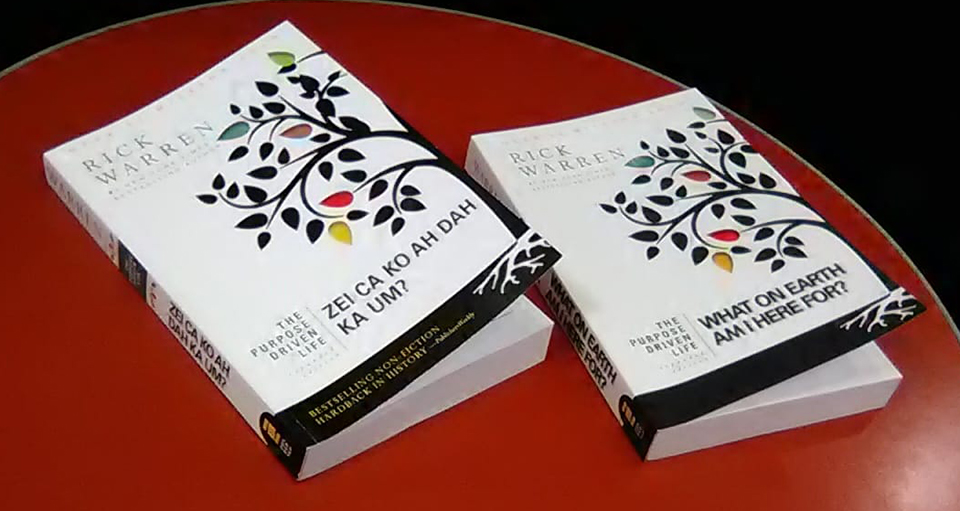 Rick Warren ttial mi vawleicung minthang cauk 'The Purpose Driven Life' kha 2013 ah min thar in an chuah, 'What on Earth Am I Here For?' ti in. Mah cauk cu ICBC nih an krifabu chung cawn awk ah a chuah.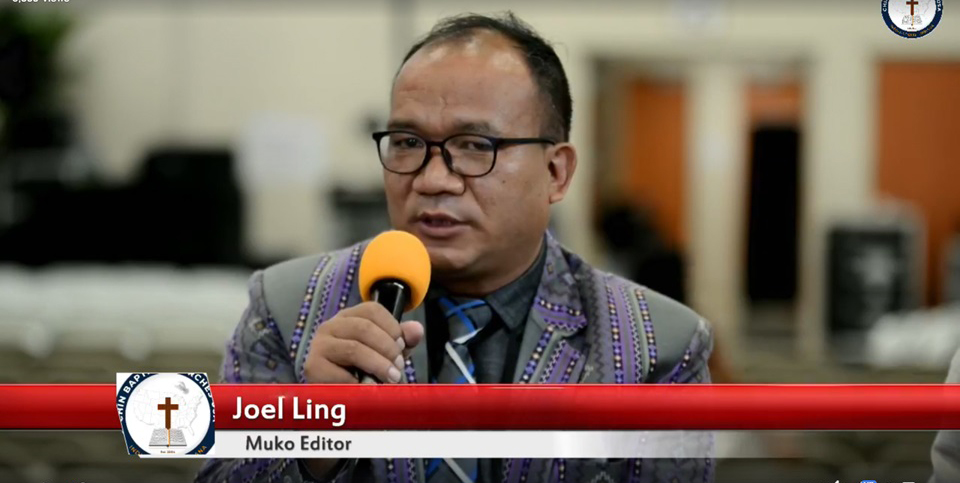 Author of 'The Lonely Land'.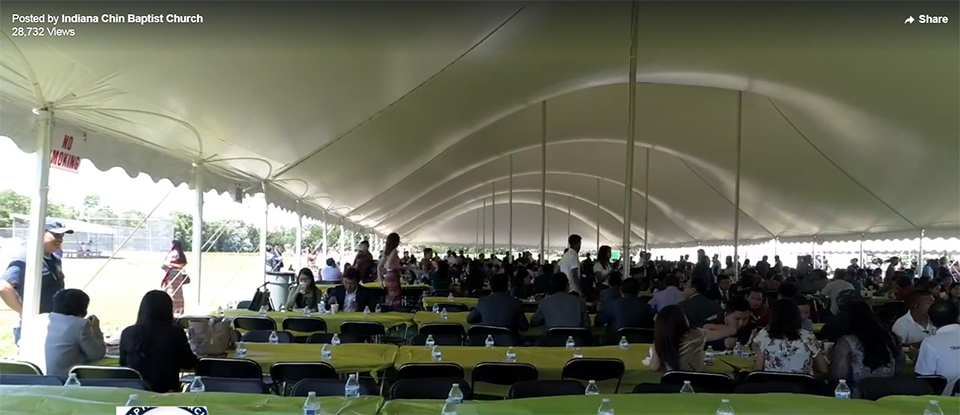 Kan rawl ei nak mandat hi mi tampi nih hrokual tuk in an kan hmuhpiak. Kual zong a kual ve khe.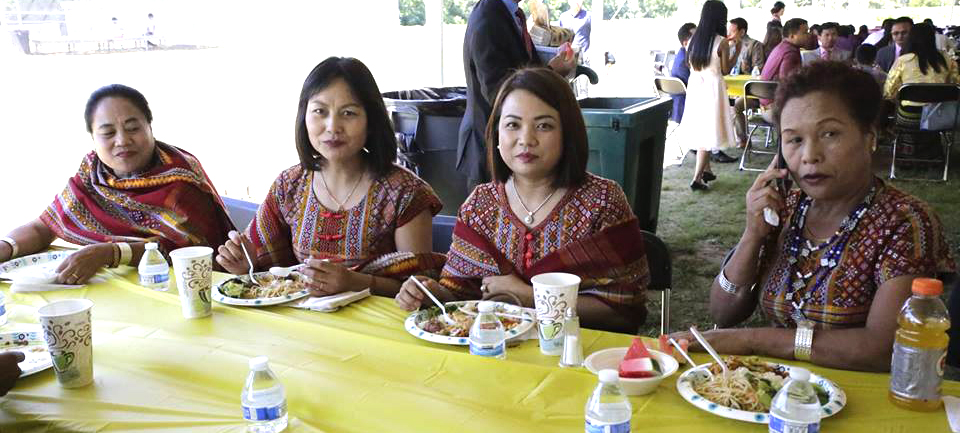 Kan rawl zong restaurant rawl tluk bak an si ko. An thaw hin ko. Pawfak an um kan thei hraw lo.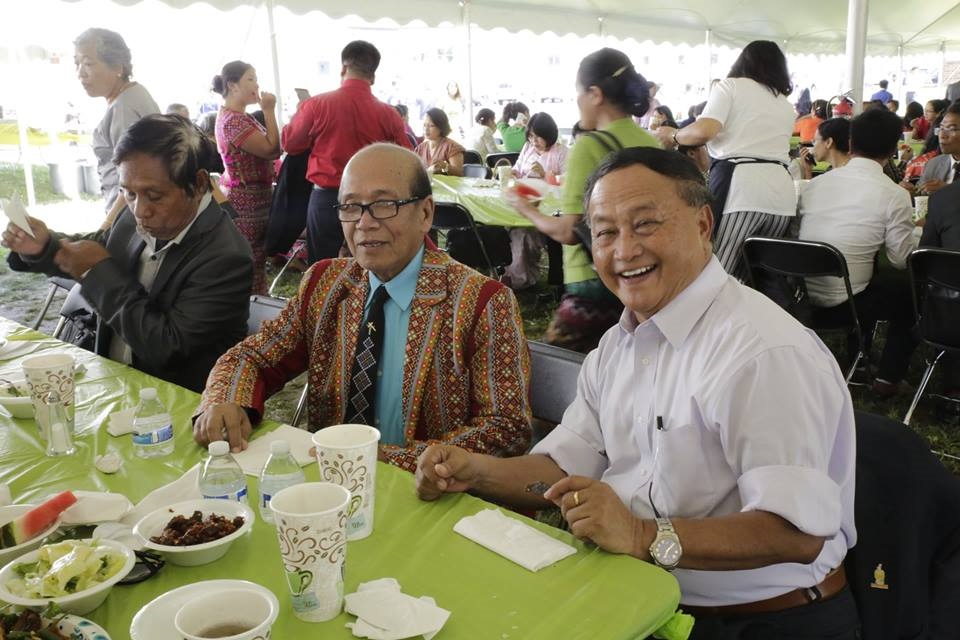 Rawl (le a einak) ah $109,000 hrawng kan dih.
"A nuam e, a sung e, kan ti lio ah..."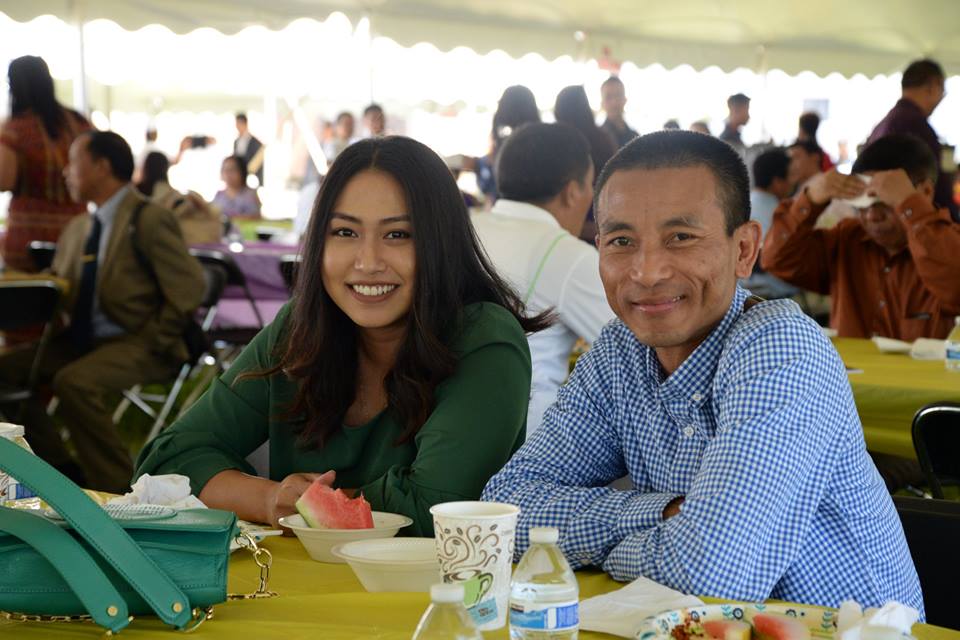 Dawh tlolh lo hi a ttha.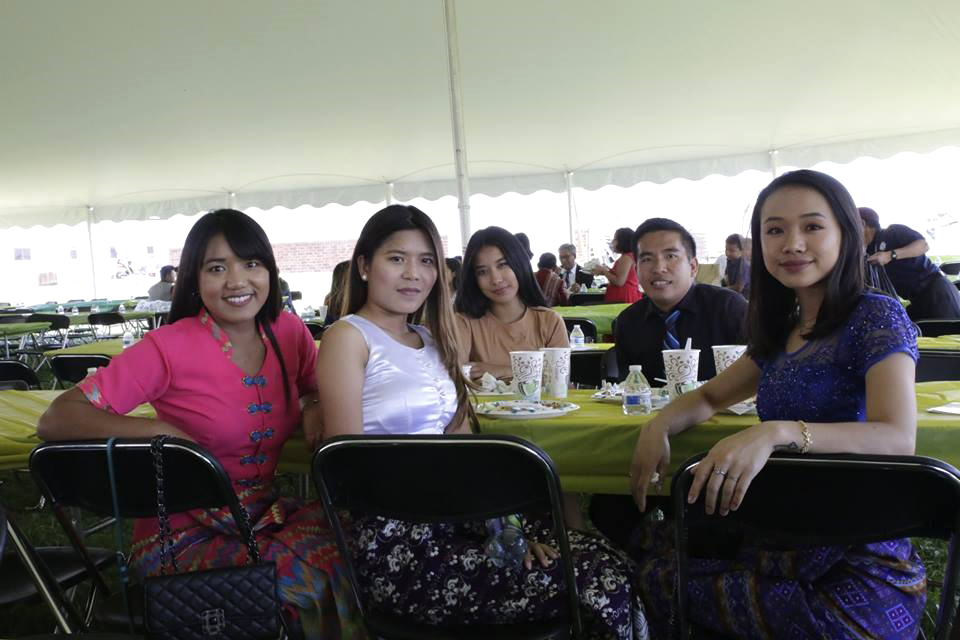 Kan tlawng tthan te u, Land of Lincoln in.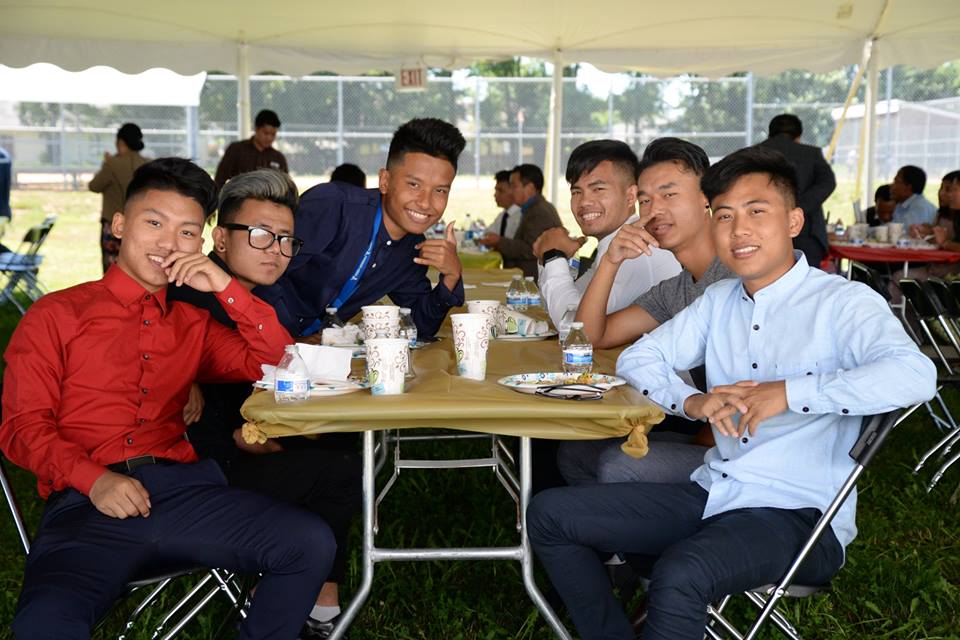 Nan kan cercawi bak, ka naule.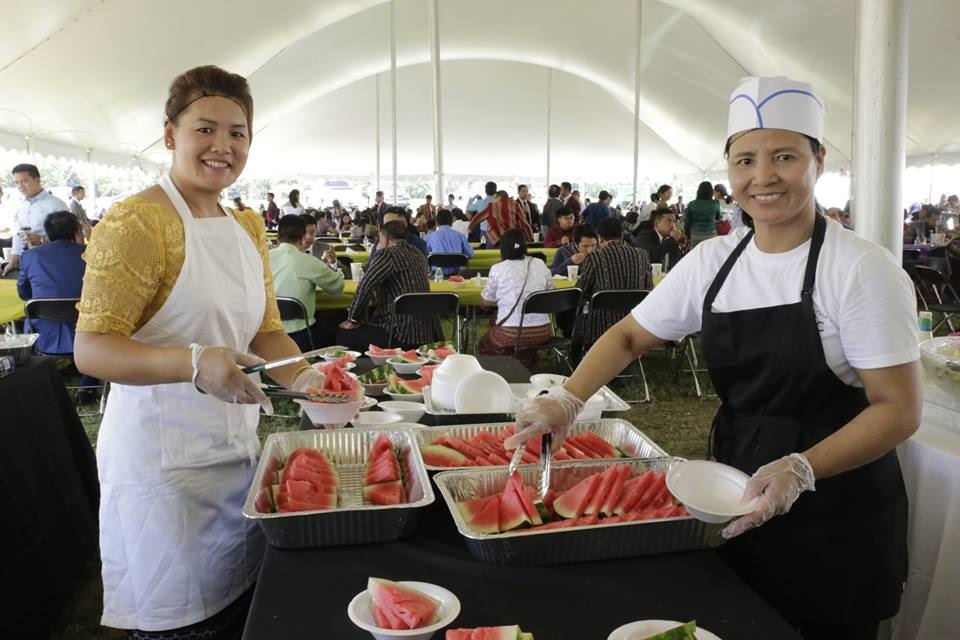 Rosie Bawi Tha Par hi kan bochan ngaingai.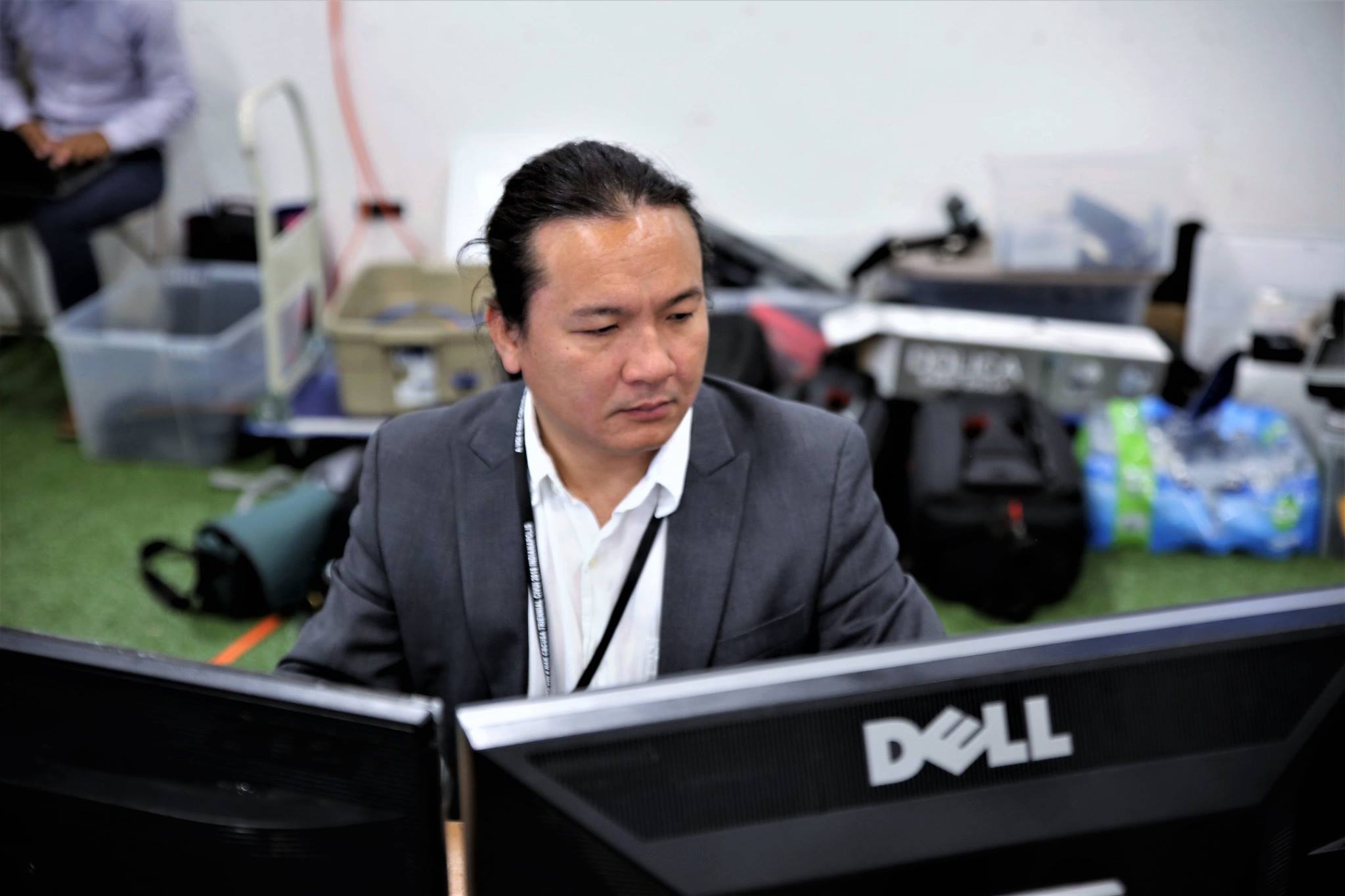 Mahdang busy Sangpui, Live Stream a kan thlahpiak tu.
ICBC pawl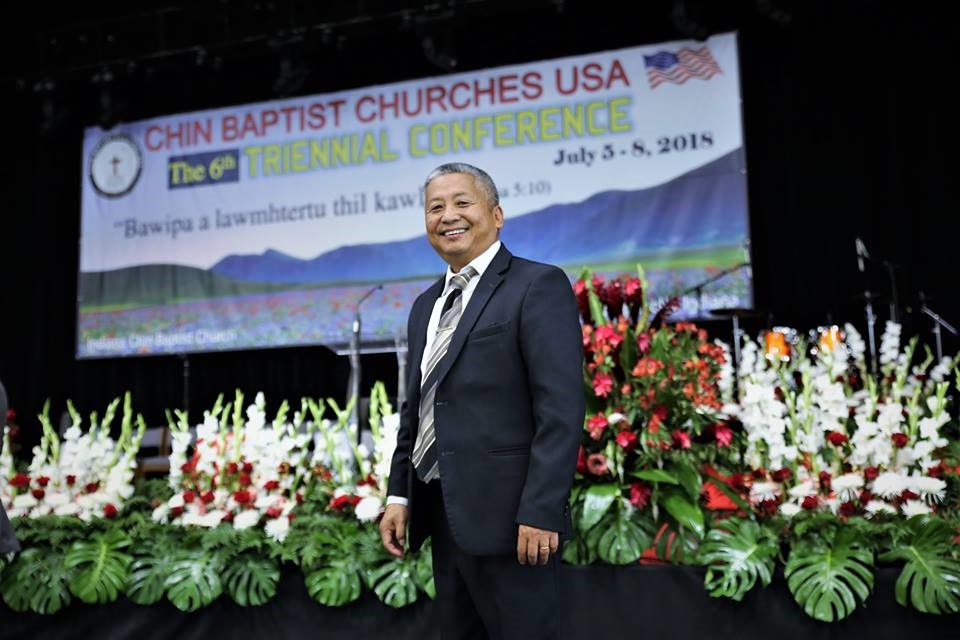 Pu Thlasui Tluangneh nih hin mah banner khi a suaisiam. Aa dawh ngai ding a si nain ceu nih a kap deuh lo i a duul deuhvak. Kan stage a mui tuk cuh!
Kan tlangtaar hi Baibal cauk i a ttial ning ah cun, "Bawipa a lawmhtertu thil kha kawl i zuam u" ti a si. Kan caih ah, kei nih 'kha' ka phiat. Pu Thlasui nih hin 'i zuam' a phiat. Phiat rih ah cun, 'thil' zong phiat khawh a si hnga. "Bawipa a lawmhter mi kawl u" ti a za.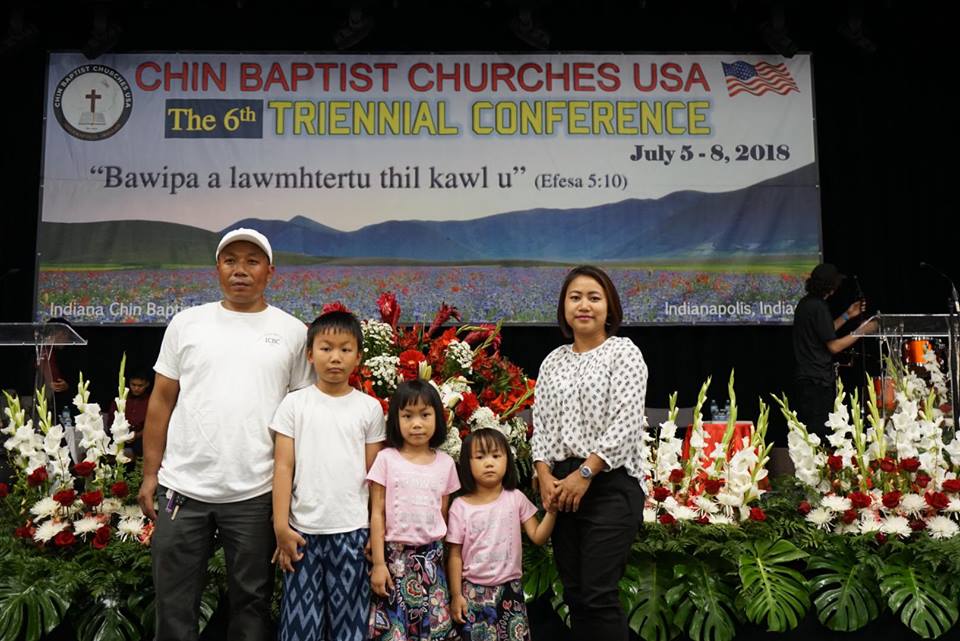 Wonderful family! Mahti te i civui an lawmh le an chungkhar hmaan an ithlak hi a sung tuk lo mei u? Ngakchia tthan in caan kal a lang tawn.
Rev. Lal Cung Awi chungkhar le a far.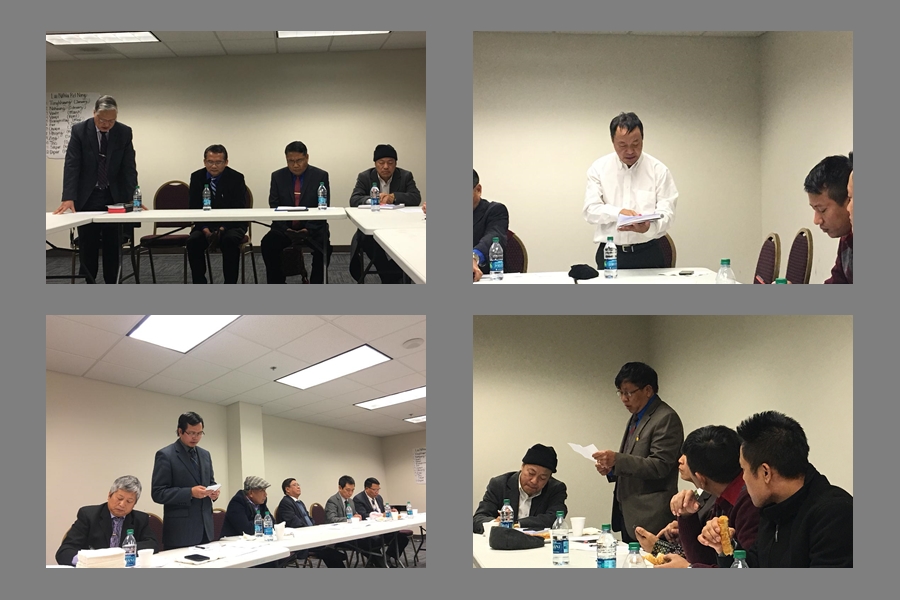 Civui Main Committee.
Chairman: Pu Kepling Khengmual
Secretary: Ceu Hlun
Meeting oi 15 kan tuah.
Tangka $250,000 in kan suai. Kum dongh i kan thawhlawm a hlei mi in kum khat ah $50,000 veve in kum 2 ah $100,000. Kan chungtel inntu in kan thawh lai i $100,000 chuak seh kan ti. $30,000 hi CBCUSA nih chuah ding. $20,000 cu khoimaw in chuak seh kan ti. Cu a zaat lo ah cun thawhlawm zong kan hman pah te ko lai kan ti (fund kawl kan itim lo, civui i thilzuar zong kan duh lo.)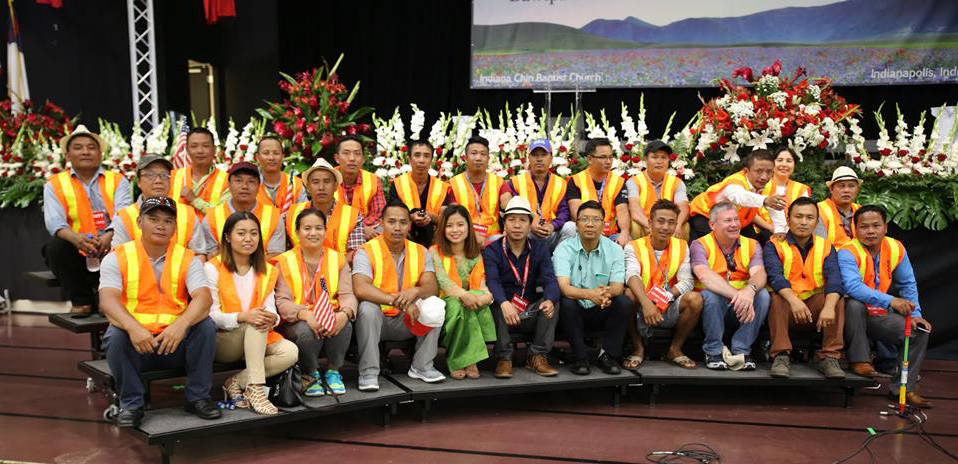 Security Team an si. Tutan hi thilcang zohchia zei hmanh a um lo (kan ti lai). Complaint zong kan tong lo.
Decoration Team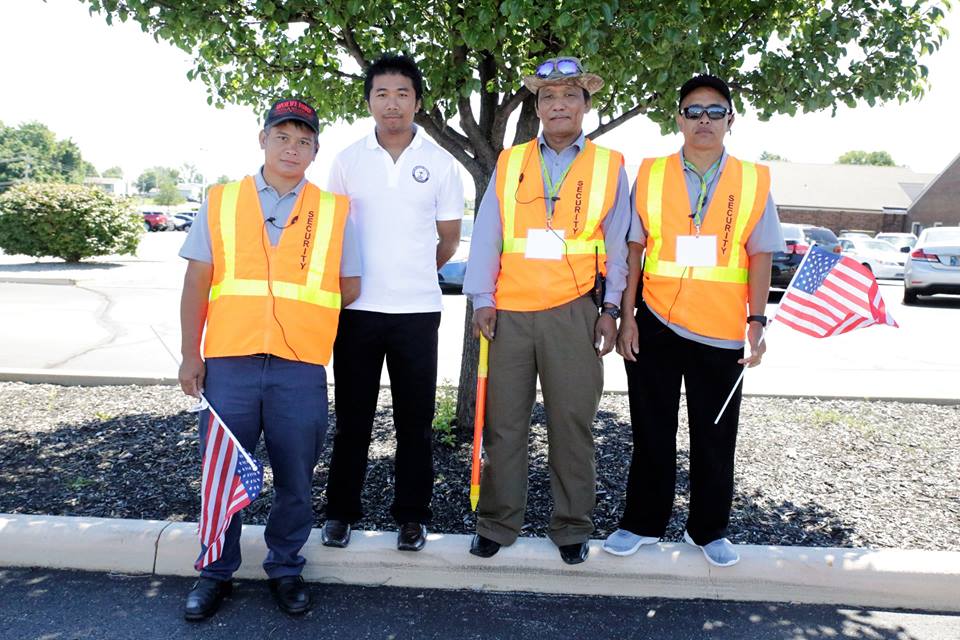 Parking tlangtla pawl. U.S. flag bak in ta "line man" an ttuan. :)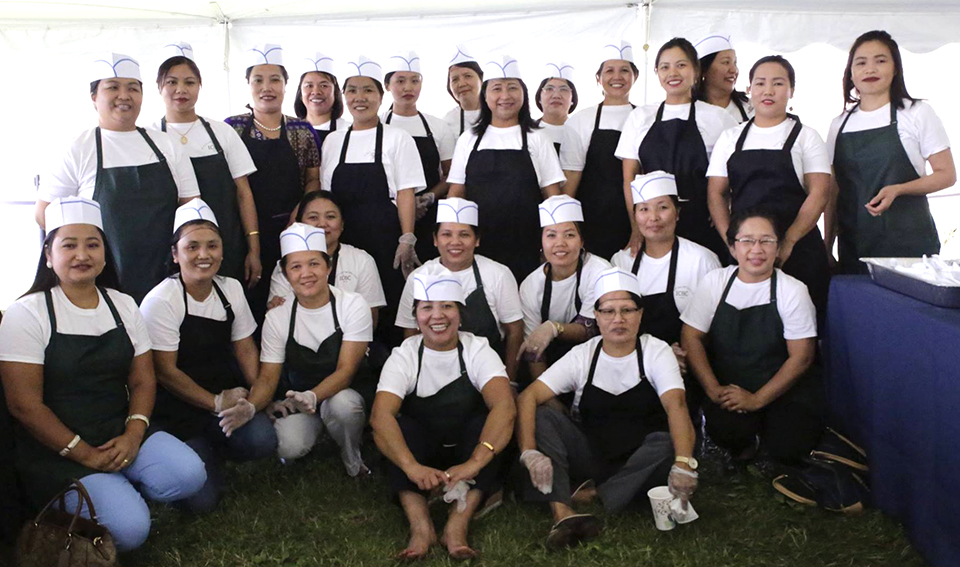 Rawlpe Team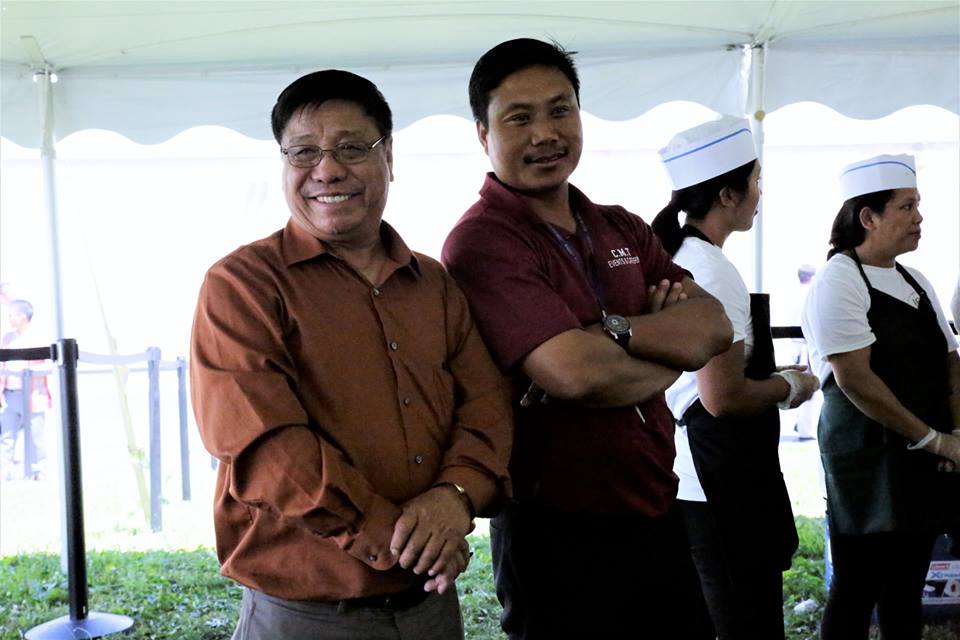 Rawl bawi.
Hnawm Khawm. Samfa hmanh an char dih lai.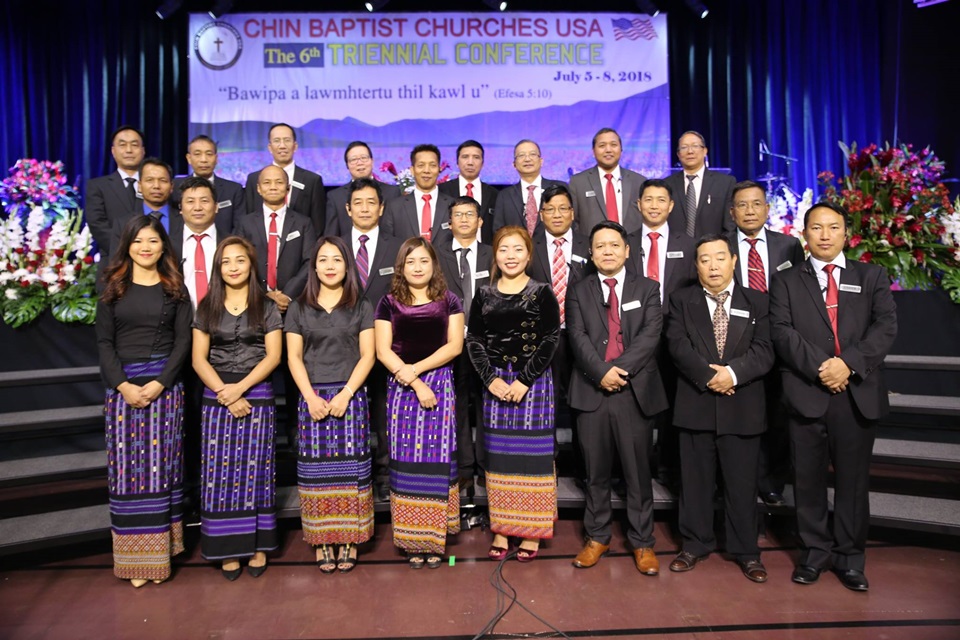 Ushers Group.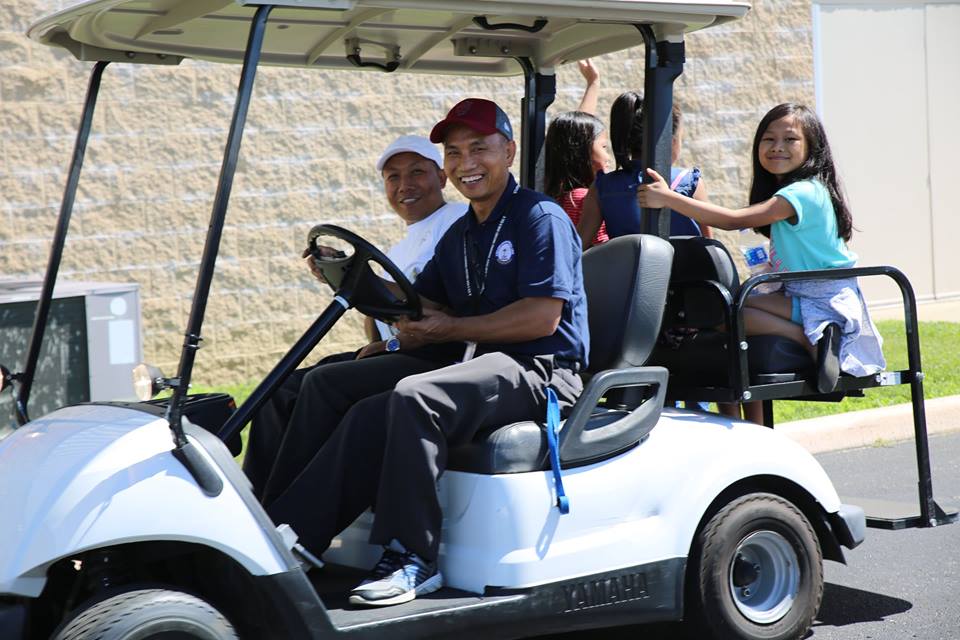 Leeng Mong. Hlaat deuh i mawttaw a toh mi pawl thiar nak a si.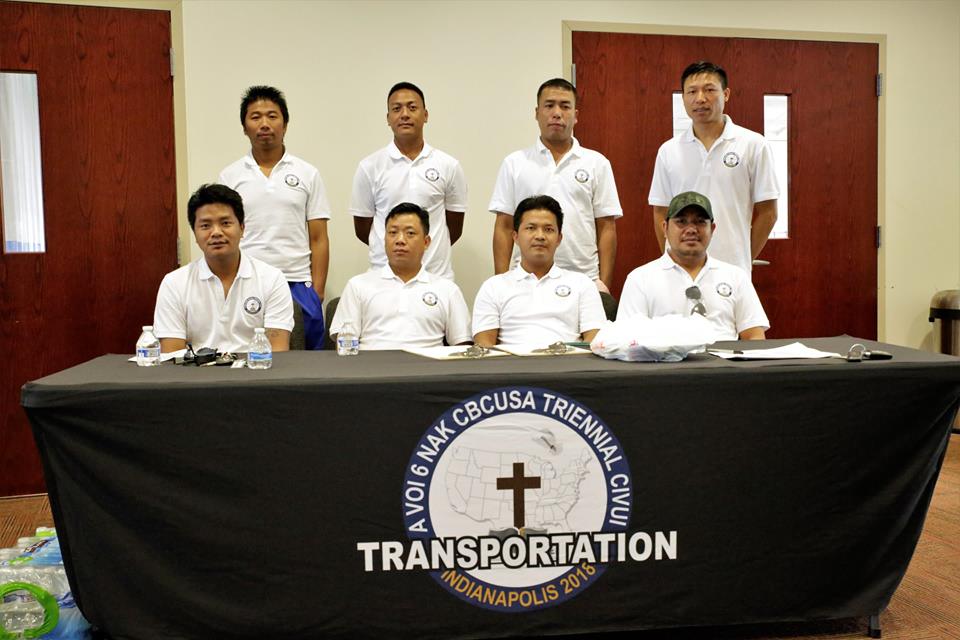 Khual dong, thlah, thiar tu an si. A fel ngaingai.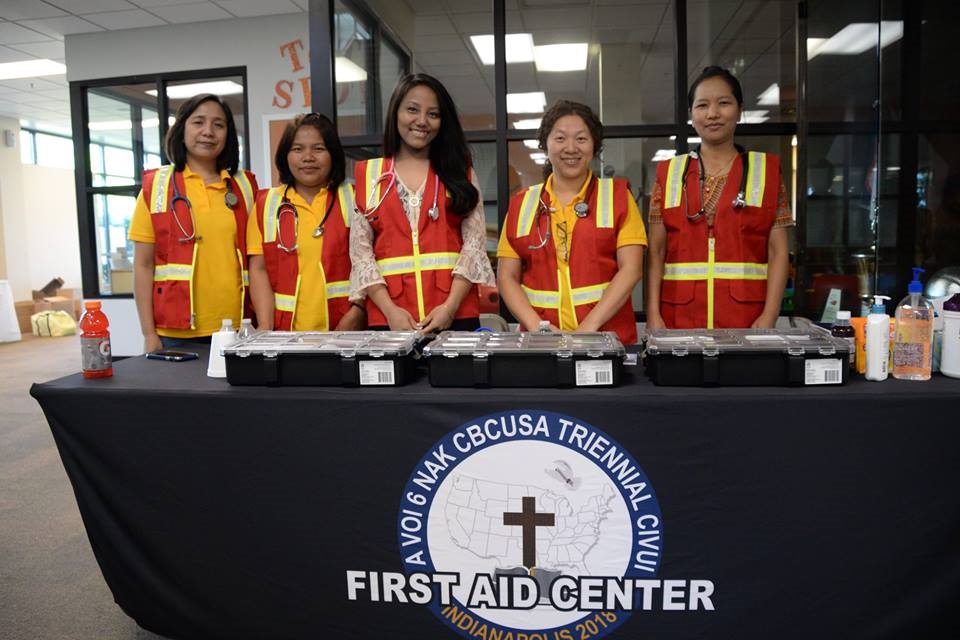 Lehhmah ngei lawngte an si. Si phunphun an ihunh. Thitha tah tehna an tuah.
Khual 425 riah khawh nak kan damhpiak hna.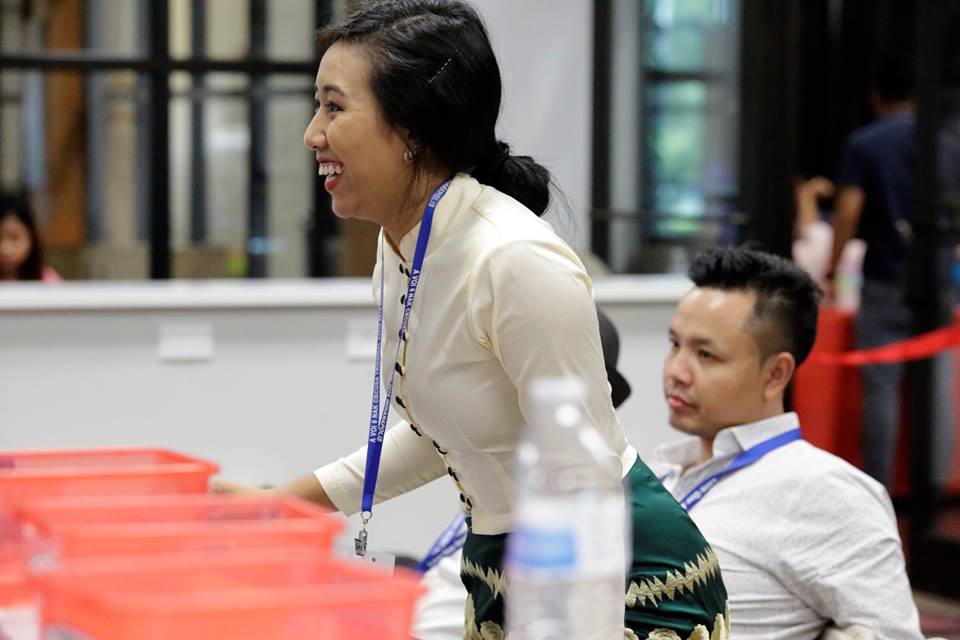 Reception Desk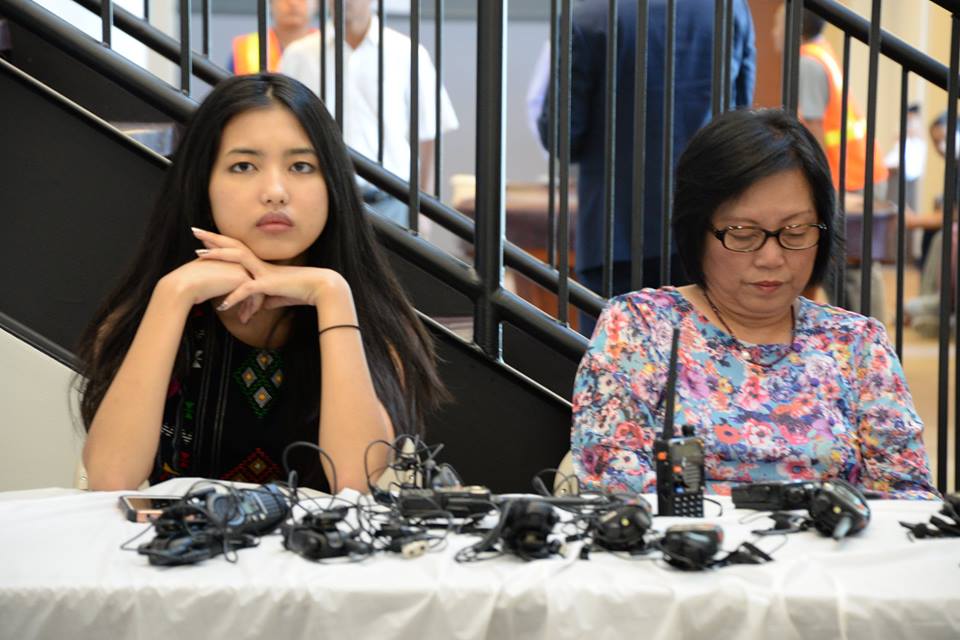 Holhlet: Lai Holh a thei lo mi khi hnabunh an bunh hna i an lehpiak hna, English le Burmese in.
Mangttha dih u.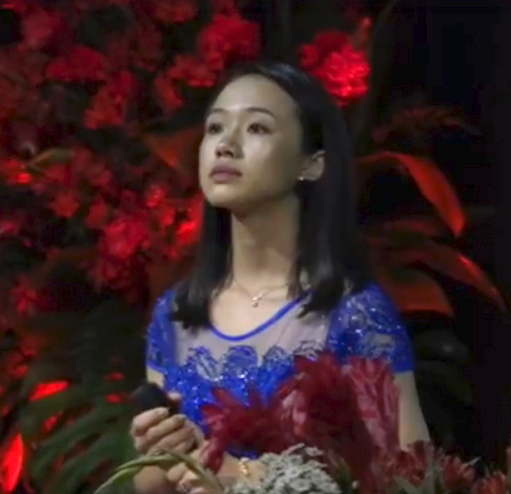 "Kan itlaih mi zumhnak le ruahchannak thlau hin lo in;
Puai sung bik kan or lai."