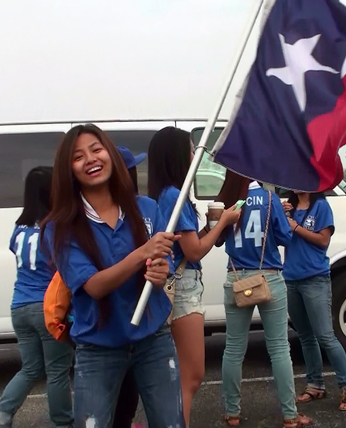 July 4, America i luatnak a hmuh ni camtuak. Kan hngahhar mi CYO puai cu a phaan. Mah puai hi tangka a dih tuk mi le a dongchuak zei set a um lo e ti mi a si ko nain North America Lai mino i an ingaih ngaingai mi, upa hmanh i an rathnawh leen mi, a si. US Laimi hi khua lungduh tlawn tehna zong kan hmang theng lo i atu bantuk zaapi tonnak i chuahlangh ve tu hi kan 'vacation' nuam a si ko. USA ah hin mizei miphun ngaingai nih mah tluk i a sungsa mi mino puai an tuah rua lo tiah kan ruah. Tuah an duh lo zong a si men ko lai nain mizei poh i tuah khawh mi zong a si ve lo.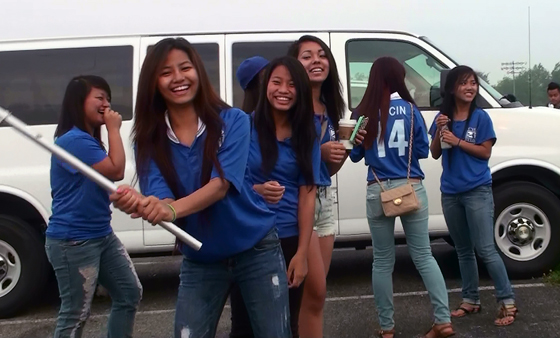 Zing 7:30 hlan ah kei a hmun ka phaan cang. Mi an rak tam tuk rih lo. Dallas leng no pawl nuam ngai in an rak ihawlek. Arfi paak a cuang mi an rampuan an rak hngerh thluahmah, chanpian an si lai nak ah. An ni, an kheek, an holh, an au. Mah vialte ah cun an chim mi zei hmanh icinchiah awk a um lo. Mah cu a nuam.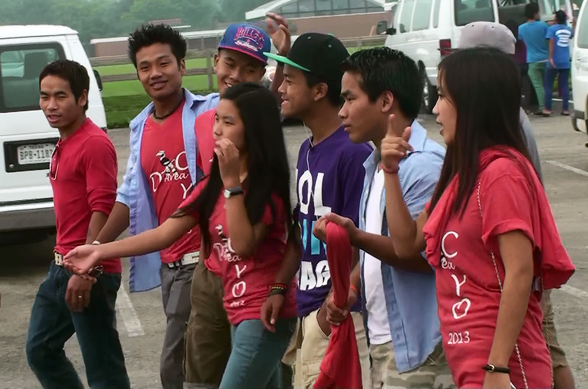 USA ram chuah le tlak, chim le hmar, chak le thlang, in an ra cio. 'Wassup!' an iti. An ikup. Hmaan an ithlatti.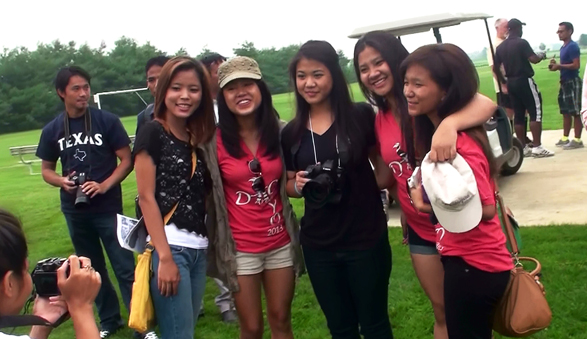 Hmuh sung ton har.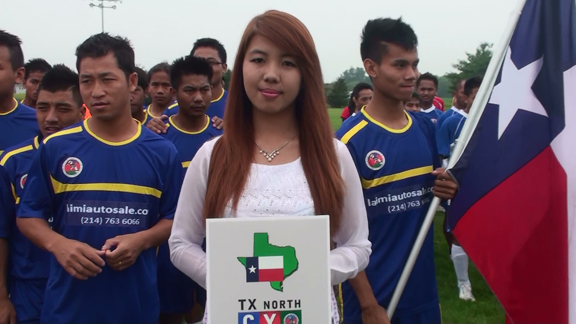 Texas hi USA ramkulh ah a ngan bik (Kawlram tia deng) a si. Lonestar State (Arfipaak Ram) aa ti mi an si. Acung i hi Dallas pawl an si, champion team. An pumpalulh chuih pawl an thiam ning le an kawlsut a ranning cu Indiana kawlbawh Tial Hmung nih, "Ka tlai kho lo, an thiam tuk!" a ti. An lengnu hmur te hi cu special bak a si ve. A ciip thluangthluan ko, a ha te zong lang bal hlah. Ciip thluangthluan zong hi...
Ral a do lai ko ta kan lawh.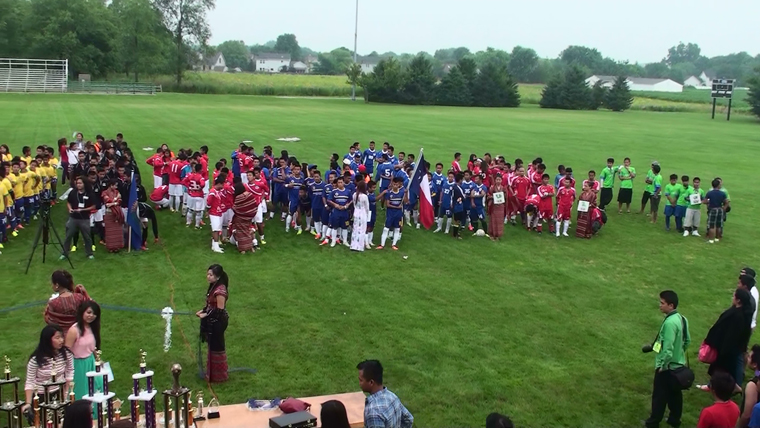 Mah lio i aa tel mi hi nan itel ti lai lo caan a um te lai, te he fa he nan si caan. Mah lio hi nan ngai te lai.
Aa ttanh bik cu DC Area pawl an si lai. Zei an tuah poh ah tha an ipe, an iforh, an iaupiak.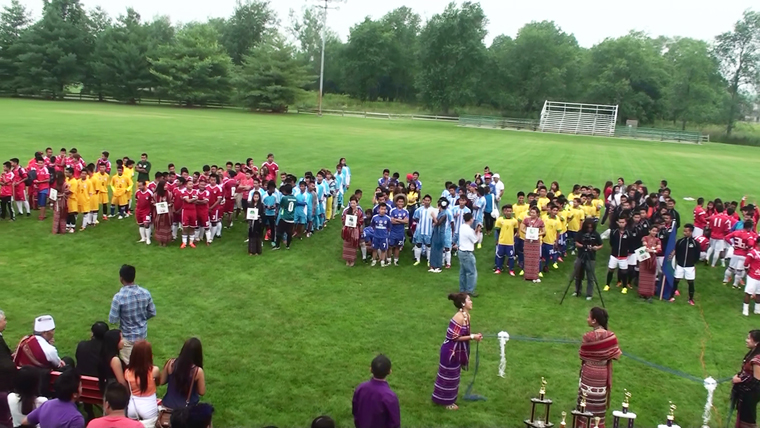 Thil hi a sunlawi nak i tuah ah cun a sunglawi deuh ko. Zaanglek zuam lai zong ah kannih Asia lei mi cu ciammamte le sunglawi te in thil kan ti. Amerikan he kan ilo lo. Annih cu luklak men in thil an ti i zei hmanh hi a sunglawi tuk lo. New York inn sang an den lio mithi an ttah hna nak hmanh luklak tuk in an tuah. An zia icawn ding a si tuk lo. Kanmah sining te i thil kan ti hi a tthat nak a tampi ve. Fimthiamnak kong kau le caan hman ning kongkau belte ah kan cawn hna a hau lengmang ko lai.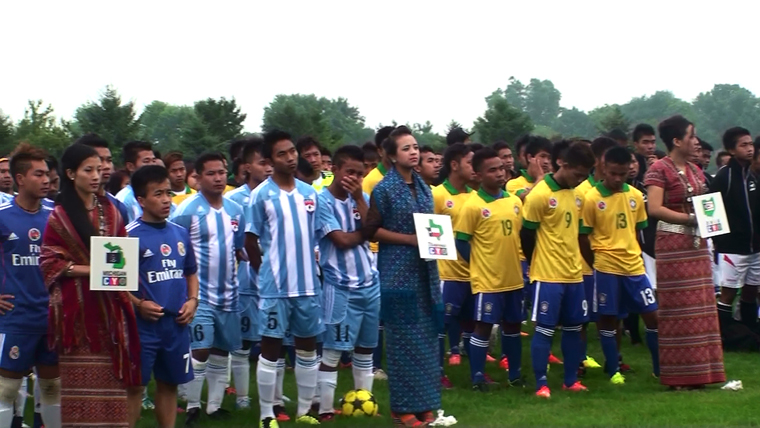 Mah tehna tuah hi zei ah he a tthat tiah an kan ti men ko hnga. Tuah lo zong cu zei ah dah a tthat ve?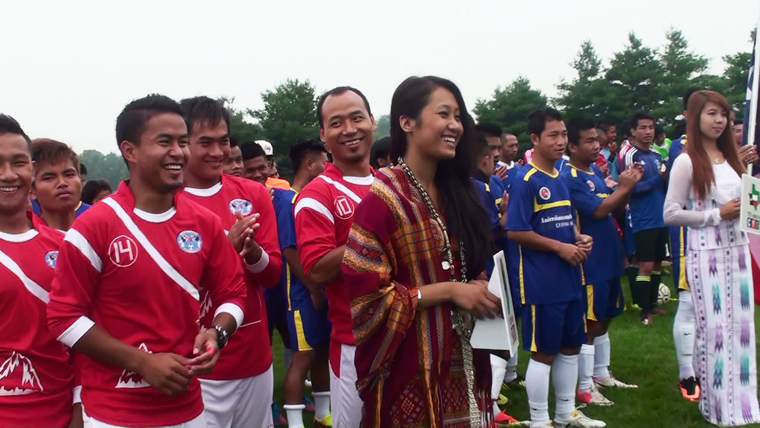 Zuam nak a um ah hin dahkaw upat awk kan hngalh hna cu! A thiam mi, a ttang mi, a tthawng mi, a fim mi tehna hi zaapi chuahlangh ah an ihngal. Bochan awk le rinhchanh awk zong an ihngal. Miza le za lo zong an ihngal. Um sawhsawh ah aho hrang va lang hlah. Kei hawihna hi ball chuih ah an ka la bal lo i dahkaw ka thiam le thiam lo aa hngalh lo. Ka la hna seh law lo ruangmang in ka tthuat men hnga, khoitelei poh ah.
Aho hmanh hi neek ding an si lo.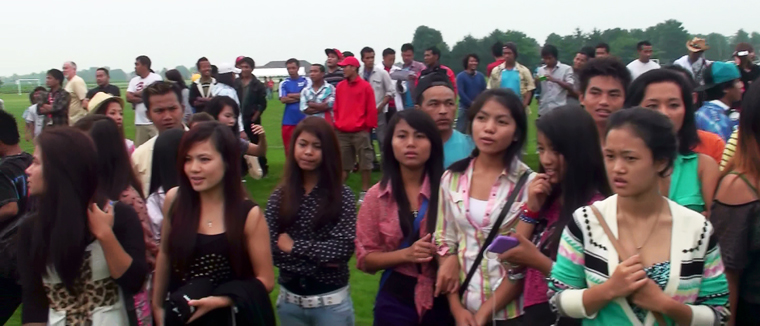 Aho poh hi dawtu hna ca ah cun kan sunglawi cio dih ko. An sining hngalh cio dih ah cun upat awk le dawt awk lawngte an si cio ko lai.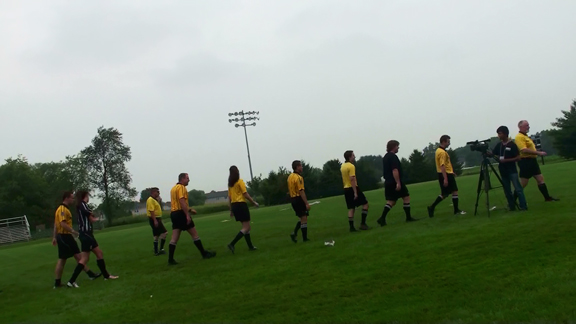 Bual uk pawl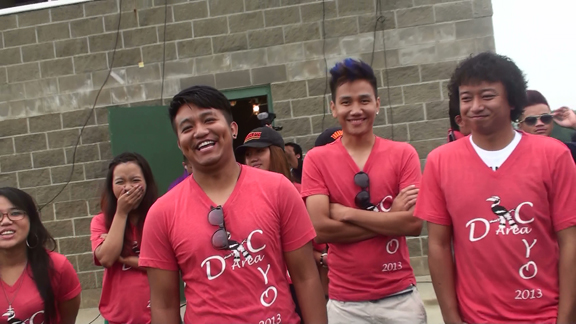 Aaron Tha Lian Thawng hi a khat tuk i, a hawile Donald Bawi Sang Cin le Alvin Lai Kung Bik he Sumo celh ka fial hna. An ni leen.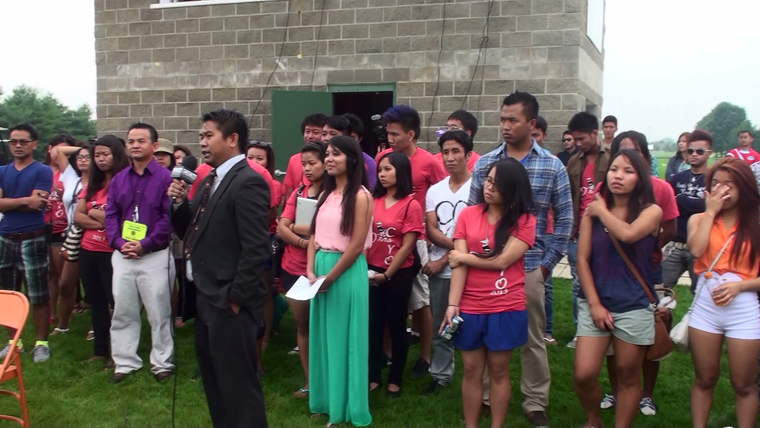 CYO President Dr. Van Thawng Ling nih puai hon nak bia a chim. A orhlei ah Secretary Pu Tial Khar Lian le Sports Director Van Sui an dir.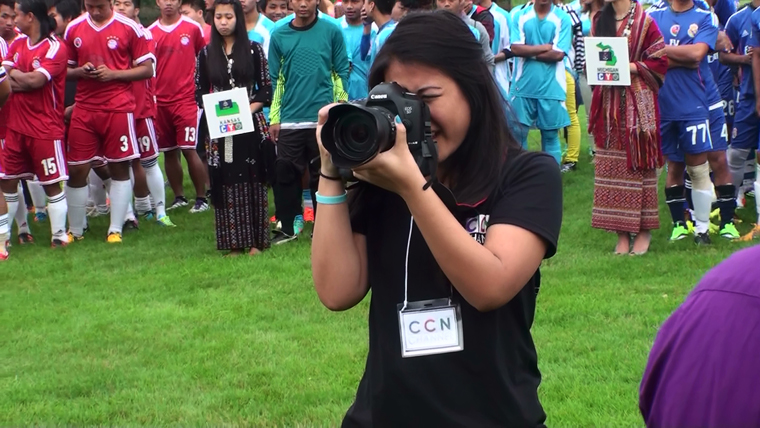 CCN Media Group nih an rian fel taktak in an ttuan. Khuaza i rak zoh khawh awk in Live Stream in an thlah. Thawng an thanh. Mi biapi deuhdeuh hmaichan biachimter nak an tuah hna. An lungduh in thilri an ngei kho rih lo nain an ngeihtawk in heh tiah zaang an chuah. Kan hmai a hngal.
Lainu thuam kaa hruk e ti ttung i anak le ahring aa hruk mi cu thifil in ingaihchih u.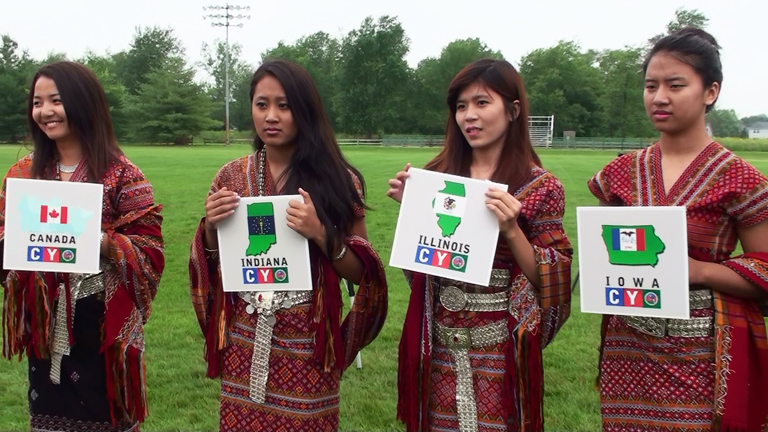 Canada nu hi a fim e an ti. Lai nu fim khuahngal a si rua. An inn tlun a nuam lai.
Dawh hi aphunphun in a um rua. Nihmerh dawh hi dawh tlin nak a si. Nih aa tlaak lo mi cu dawh an tlinh lo.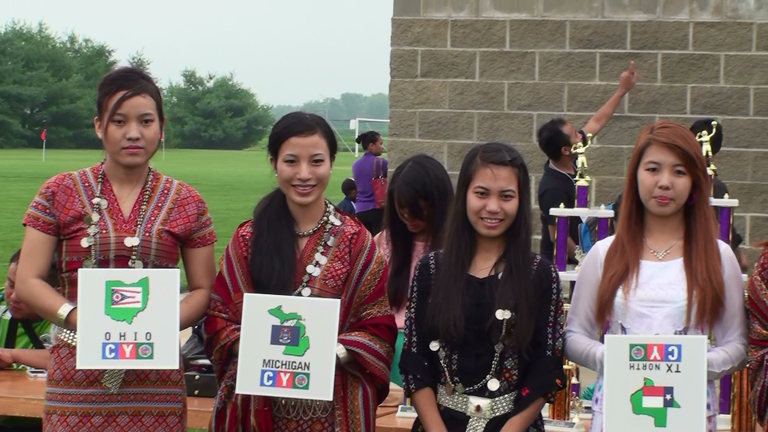 Esther Hram Leen Tial thil aa hruk sual mi kong i a ningzah ka ruah ah ka zaang lei a faak. Hawi hnittial le puansen an iti ah anih thil raang he a ra sual. Kum dang CYO puai hmanthlak a zoh bal ah cun Lai thuam he a ra men ko hnga. Information age i information dawi a hau. Iduh nak muvi an ithla i a chuak deng rua.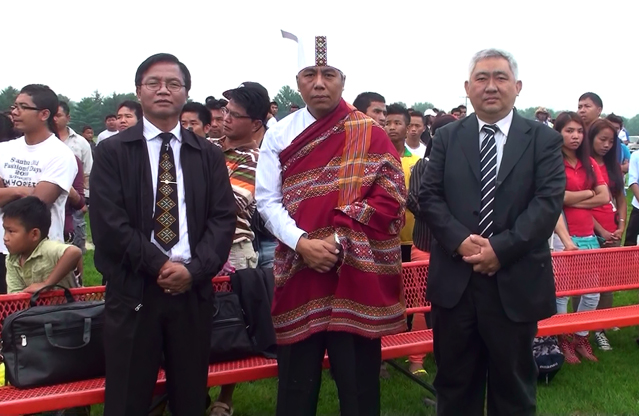 Rev. Dr. C. Duh Kam, Dr. Lianhmung Sakhong le Pu Nang Lian Thang.
Saram an rual pi i an um nak ah khin tuum ttha an um ah an hna a ngam. Minung zong mah cu kan si ve.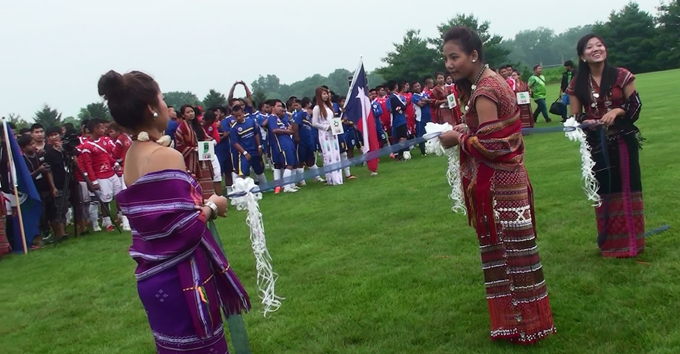 Laimi hi kanmah le kanmah te kan isunhlawih a hau, miphun dang hmai ah. Kanmah miphun sin zong ah isunhlawih cu a ttha, a za tawk in.
A za tawk leng isunhlawih belte luak a chuak kho. Equality philh lo a hau.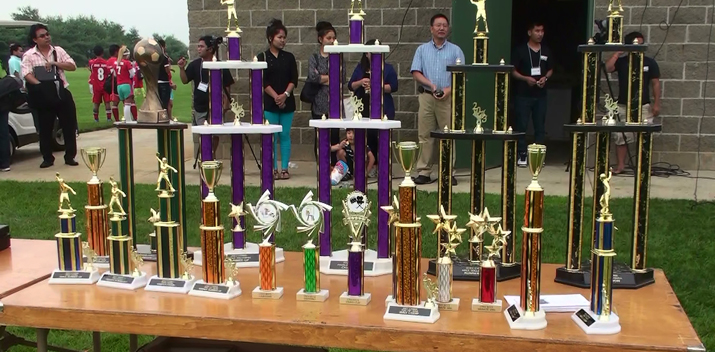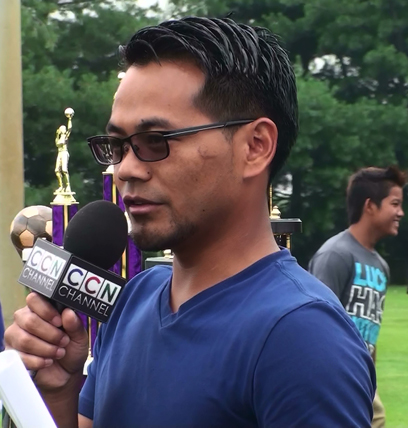 Sports Secretary Van Sui hi kan izohthla taktak mi a si. Pumpalulh chuih a thiam ning, a mar a tthat ning, tlik a ran ning, a tthawn ning, a nuncan a tthat ning, Pathian a ttih ning, a mit a fim ning, tehna. Mi i uar le sa-ttal thoh leipang nemmam ruat hlah. Chungttuan fel phun, Lai pakhal. Mah bantuk an um ah cun kan ruah a ttha tuk.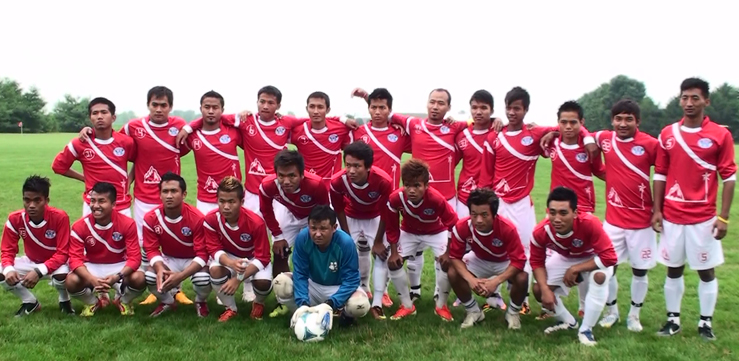 Defending Champion Indian Team. Rel tuah hna u.
CYO Indiana Secretary le President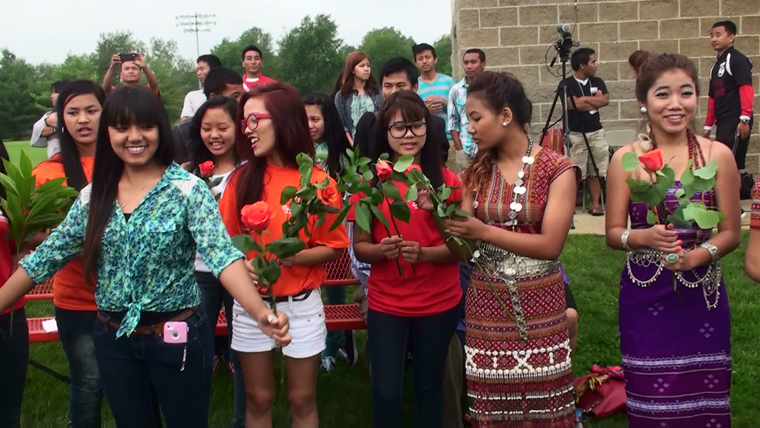 Leng no nih pangpar kan ti hnga maw, chawl kan ti hnga dek, an pek hnek hna.
Illinois Team hi khua nga mi an si i cinhtti kho hna hlah kaw Indiana Team nih 12-5 in an tei hna. Indiana Team mah tluk a thiam mi kawl nga an kawlh khawh ve hna hmanh cu khuaruah lei a si. Khua khat um si hna seh law an men hnga lo. Kan refree le line judge hi miphun dang lawngte an si--mirang le Korea.
Chawl le pangpar tehna hi a biapi bik an si lo; a biapi mi cu mithmai, nihmerh, hmurka le thinlung hi an si.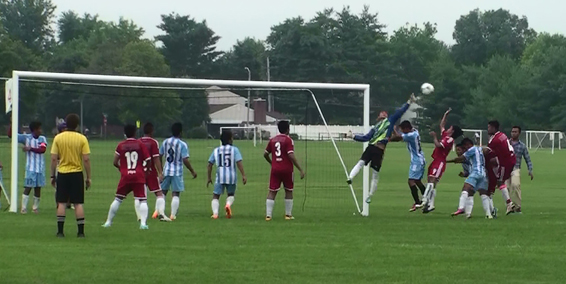 Nuamh ti cun Amarillo Texas le DC Area chuih zoh a nuam bik rua ka ti. Tei aa chia kho menmen an si.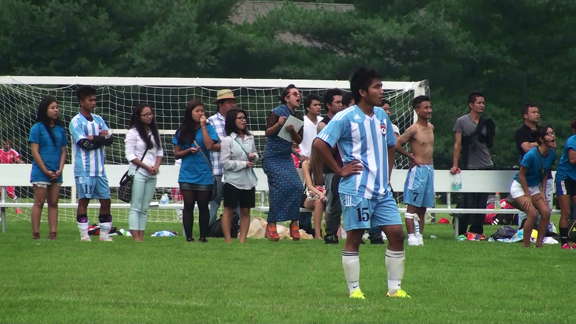 Amarillo pawl cu an Miss nih tha a pek tuk hna. Mah ding cu a si.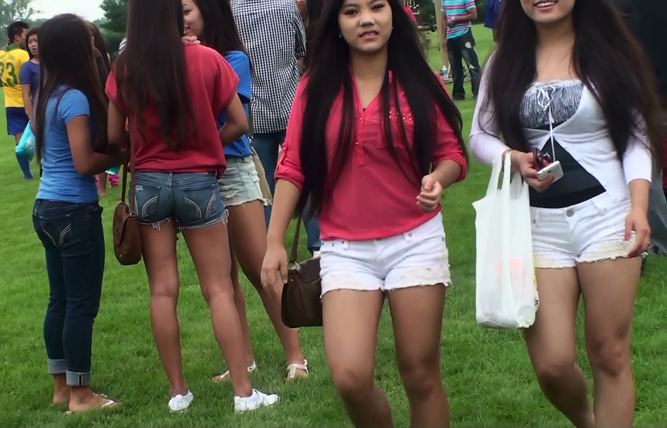 Pheitan ttha hi leek an tthawng deuh rua kan ti ah zei hlei an si lo. Cholai sei phorh tu ah bochan an hau men lai.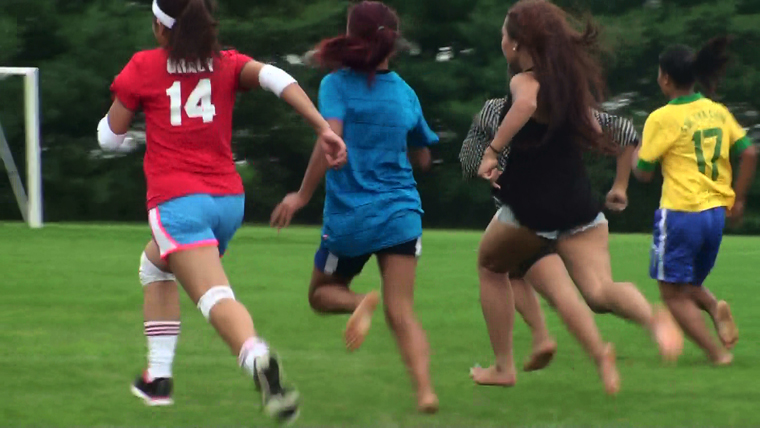 Fit le tthawn cu uar a um bak, nu zong pa zong.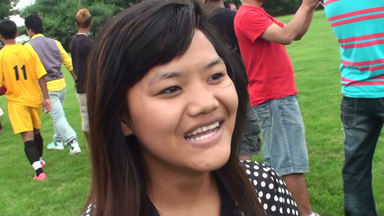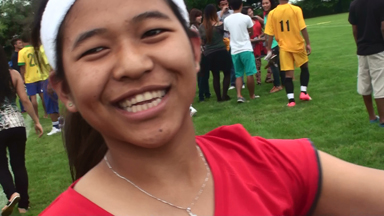 Kan tangka bawm itlikpi hna seh law achuh in hrimhrim kan chut kho hna hnga lo. Rang bantuk an si, pa hrimhrim hi cu.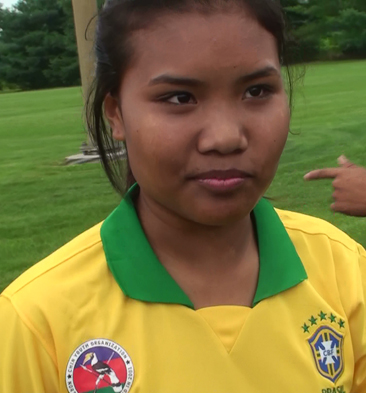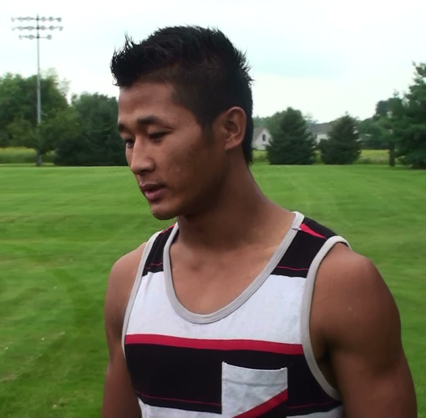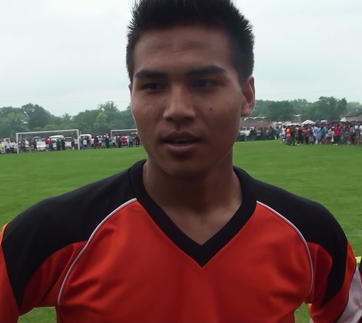 5 + 5 = 10
5 + 6 = ?
:)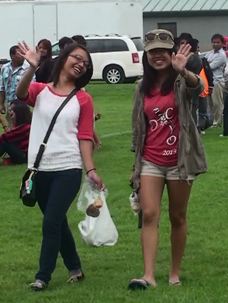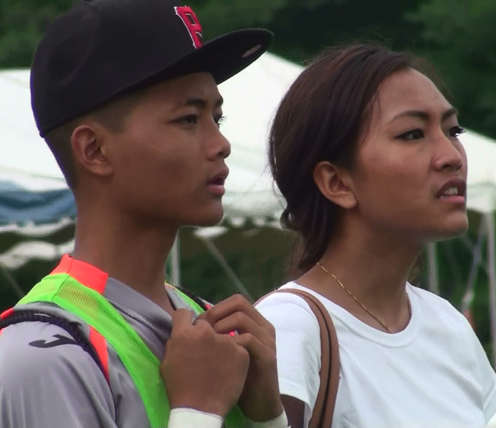 Festival kan ti mi kumcaang chuak puai a nuamh nak cu mi huhe sin tlonleen ko hi a si.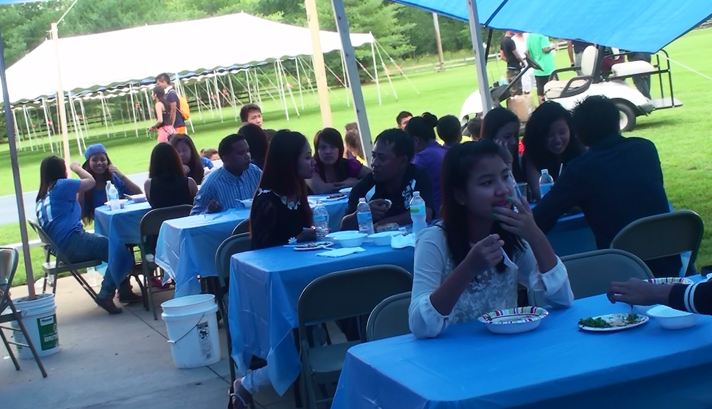 Sabuti, ciazan, khohsuai, tehna. Beer zuar hna seh law kan khat hnga.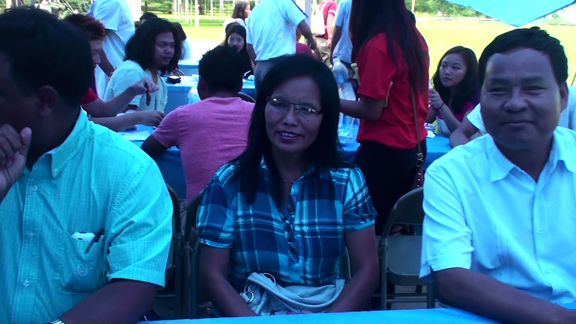 Pu Zo Tum Hmung nih kan khualpi Pu Ngun Lian Cung le a thai a rak hruai hna. An hoiher ka zoh ah an lau nawn rua ka ti.
An chim ka theih nak ah, Pu Cung te nih hin USA Laimi hi Mizoram Laimi dirhhmun khin an um rua tiah an rak kan ruah rua.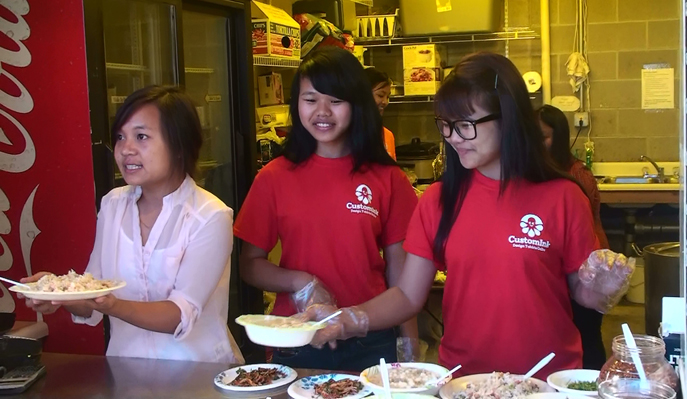 Lai rawl hi an man an faak tuk deuh ka ti. Chizawh rawl zat ah $5. Fang kul man ka ei khawh lai.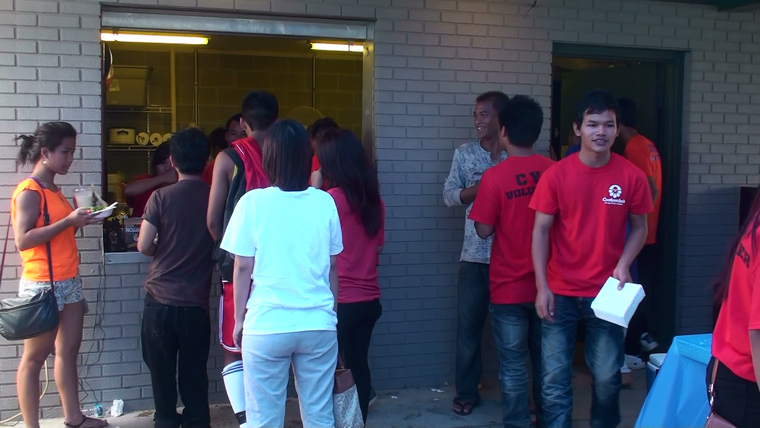 Food safety a biapi tuk i hmailei ah cun certificate a ngei mi nih rawl an zuar a hau cang lai. Lai chuanrawl hi kan ei ngam lo mi a um pah cang.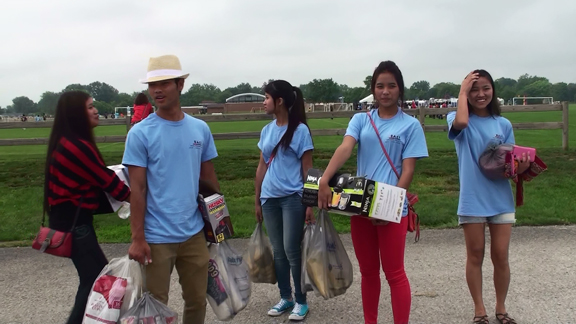 Fund kawl pawl. Zeizat te he dek an tlun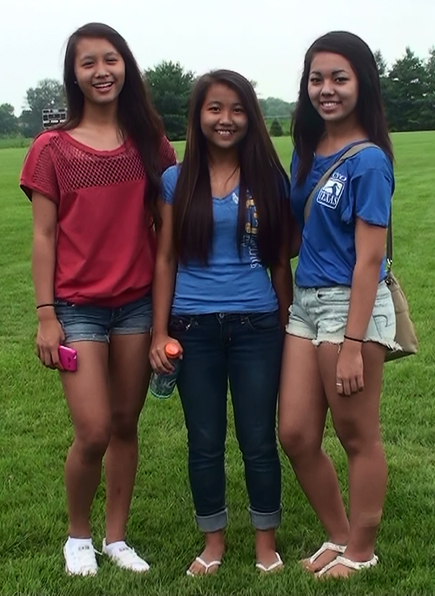 Ka tule. Hlawn Cer Chin, Zing Thluai Meng le Rebecca.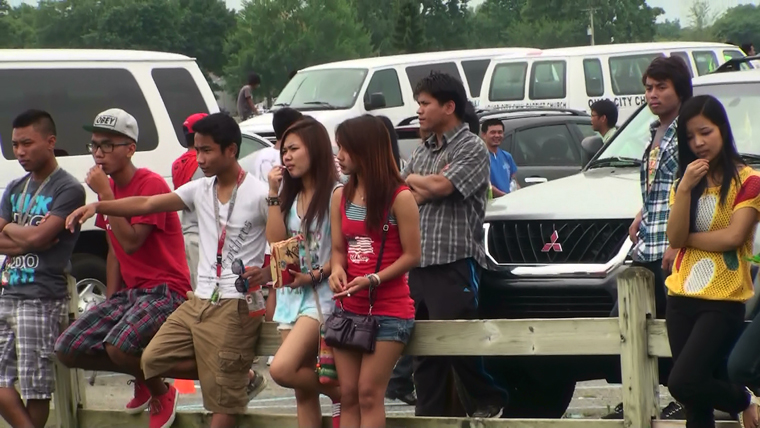 Hawi he iton le umtti le ihawlek ko hi dahkaw mitam i an rat hnawhchan. Lai leng le val mahti cun um ding, aho van hai lo in.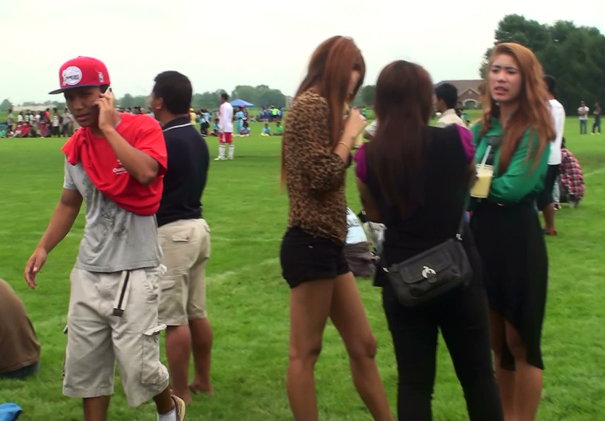 Dingdawng ttha an sunghar, phei bom ttha cu an tam na'n.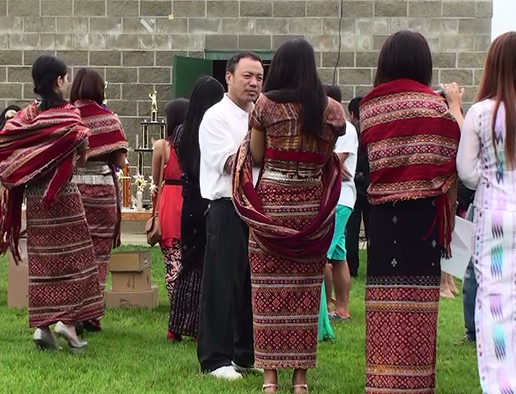 Thatha hi kanhnulei kum hnih khan Miss izuam ding in ka forh cang. Ka hneek nawn.
Tuchan cu zeiti i kan um lio poh hi camera nih a kan tlaih dih i iralrin zungzal a hau.
Pathian hmai i kan ithuh khawh lo ning a lang chinchin.
Laimi hi zei kan tuah poh ah pumh phun rumro in kan tuah. Pumh lawng peidek kan thiam. Hramthok thlacam, zaapi hla, biachim, donghnak thlacam tehna. Puai thok thlacam le puai dongh thlacam a um ah cun a za ko tiah kei cu ka ruah. "A Hme Ram Lai Tlang" hla sak lengmang zong a zuam lo an tam lai.
CACC GS Rev. Dr. Lal Uk
Tutan hi Kawlram, India le Europe in khual tam nawn kan ngei hna, a-tthin a kan big tu ding ah. :)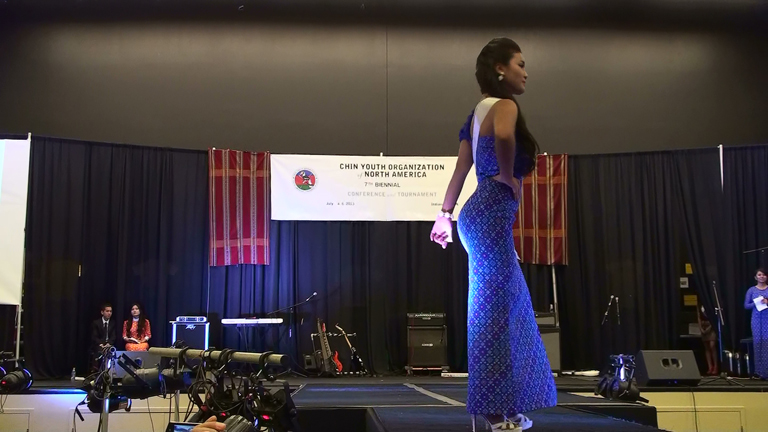 Kan cawihlei muisam. A background nak kaw sam nak le coat nak a lang kho set lo.
CYO website le Facebook a zohkhenh tu Peter Biak Lian Sang.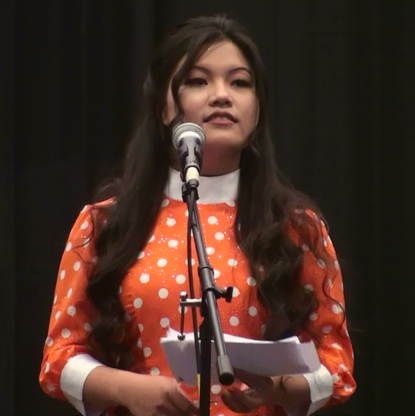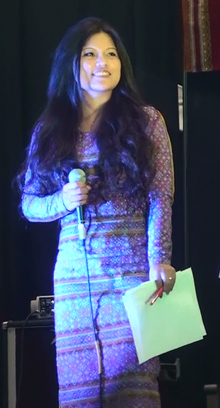 Concert zan ah Ni Hoi Tial hi program announcer an thiah. Na duh mi isawm hna law an ti. Vaal no mah zat lak ah keimah a ka thim. Ka ngamh pah ko na'n capo ka chim hnek fate ka kumkhua ka ruat lengmang. A ni lai bang, a ttap lai bang in ka um. Kaa zahpi cang. A si kho ti lo, mawn nawn lo ah cun. Mawn le kan ngamh lo.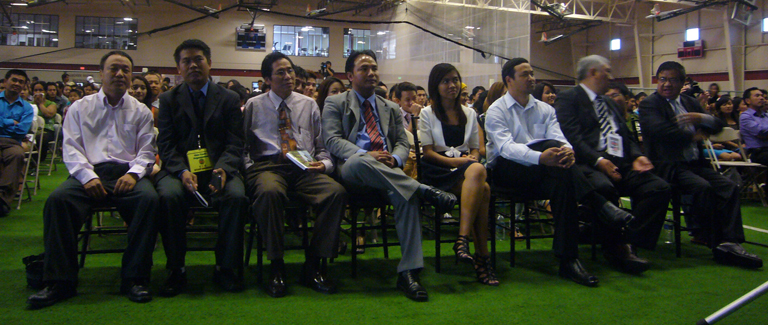 Zoh te hmanh u. Mah hmaitlang i a tthu mi hi zeitik hmanh ah mahti hin kan tthutti ti lai lo. Life is like that.
Visa ah an tuaitaam, USA a luh hnu ah vanlawng nih a zuantaak dawhceo hoi. Don awk hmanh ttha hlah.
Kei zong vanlawng nih oi tam tuk a ka zuantaak cang. Ka lungre a thei bal lo. Next flight kaa bochan lengmang.
"Leng le vaal no mi hna, a nuam nan ti cio maw?
Kan Lai Ram ca'h nan lung fek seh"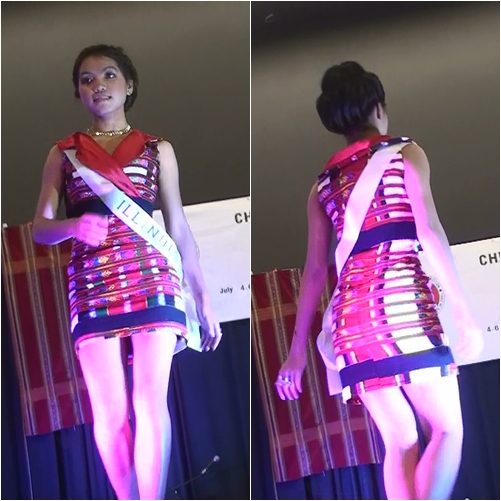 Fashion Show hi zei ah dek kan tuah tawn, fashion company si ttung lo ah..
Kan thuam kan sawksaam dih.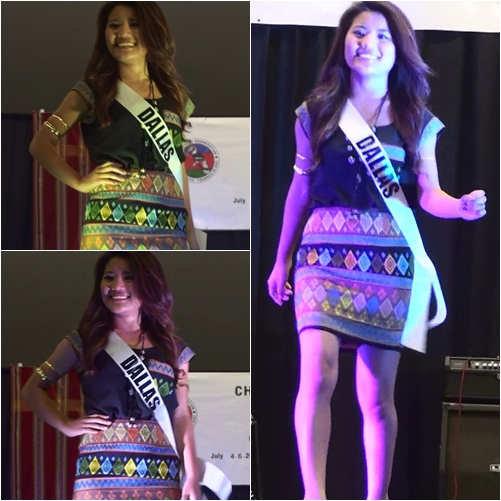 aDawt hi Dallas ah ka vong hmuh i, "CYO ah khan na ra maw?" tiah ka ti sual, mah tluk a lang ve mi.
Thing borh chung vaabu kawl a har lai ning. :)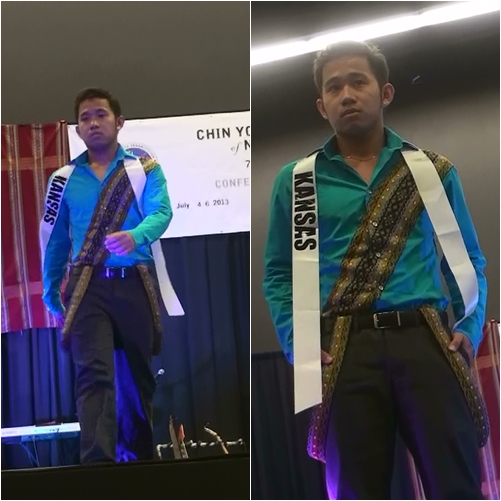 Pa Fashion Show kan ngeihchun. Ruksai le seihnam le khau hri an si lo himu.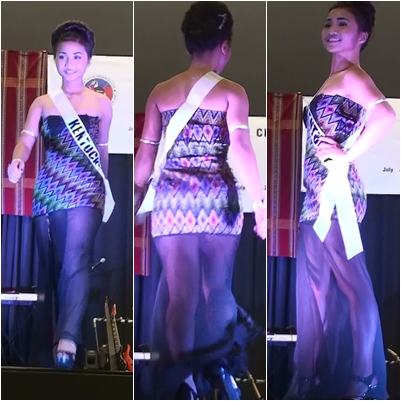 Phei tum ttha pipi nih mi hna an ngamh ko.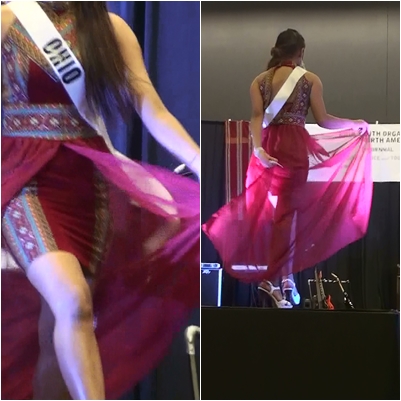 Car seat a pu kho ding an si ko hih!
Pa zong nih nu tthawn kan uar ko. Nu chinchin nih cun uar tuk ding.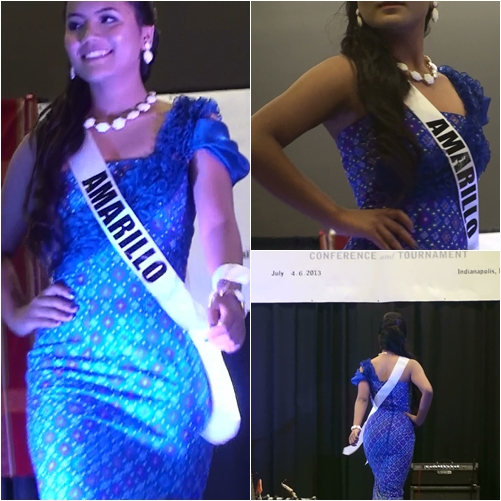 'Niang' cu zeitin dah ka tunu a si ning tiah ka hal hna i, kan farnu fa a rak si taktak. Hniarlawn Tial Thawn far fa.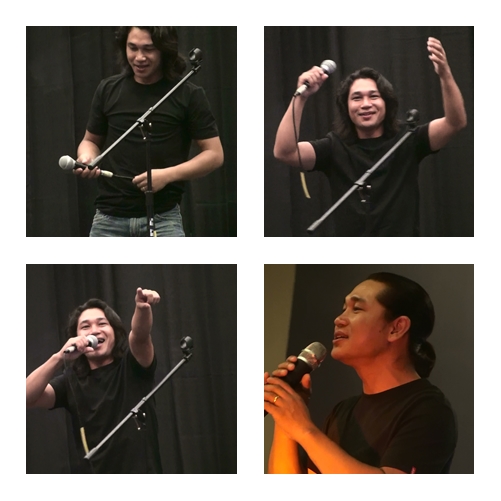 Cung Lian Thawng cu kan uar bak ko. A muisam, a hoiher, a aw-aan tehna a pasal tuk. Concert i hla a sak lio ah mirang nu nih a ngaih leen. Hehchet tiah video a thlak. A aw hi mirang minthang aw tluk a ti diam. Mirang in rak chuak seh law vawleicung a thang hnga. Bon Jovi tehna zong hi an aw lawng cun zei hlei an si cio lo.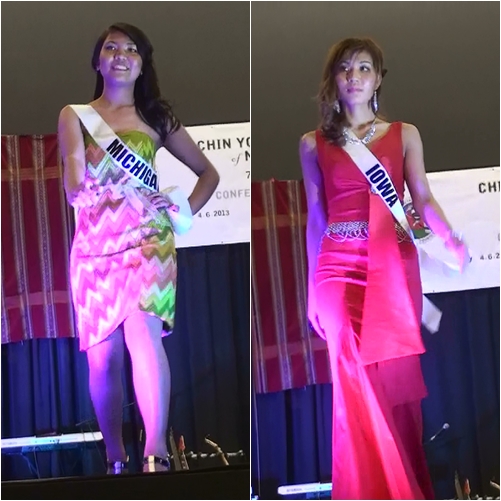 Piah u, piah u.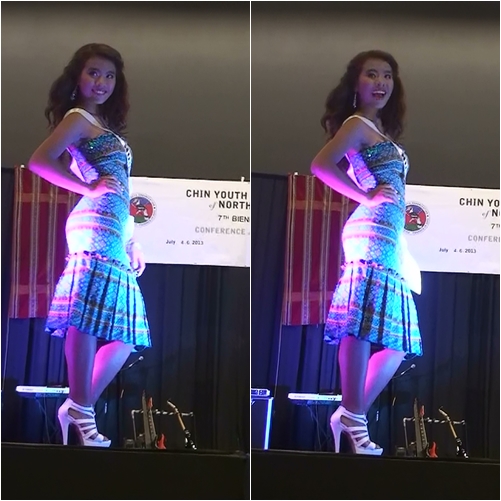 A nuam hih, a nuam hih!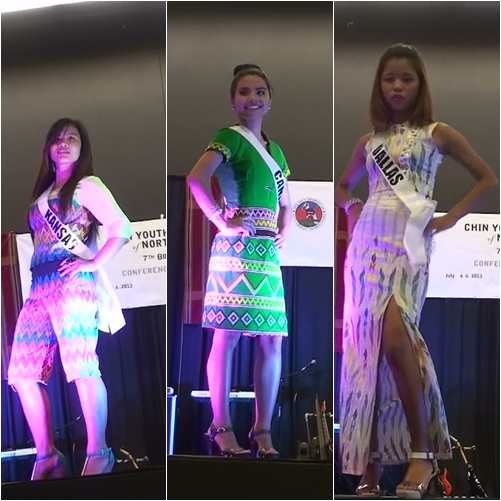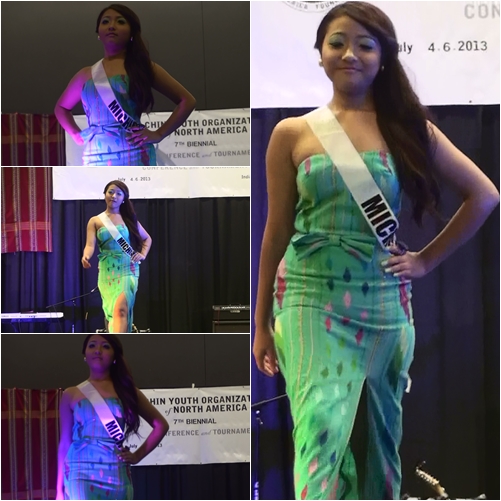 Titsa ttha ttheu zoh an rem ko. Der e tthiat e ti leen hlah u, nu pawl. Rawl zong tampipi in ei u.

Muisam ibochan va si hlah; thilthuam bak ibochan ding. Pa zong suit kan ibochan.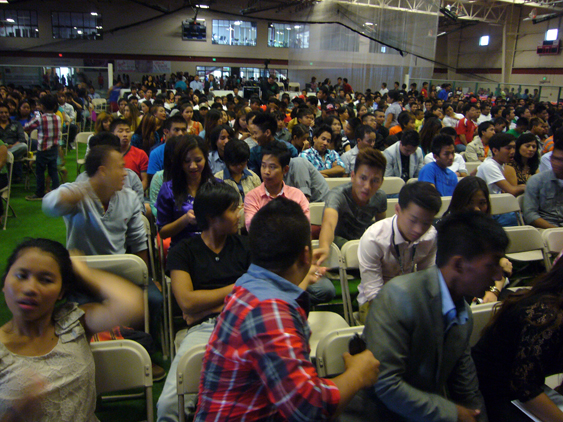 Ngaknu-tlangval a tthu tti mi nan tlawm tuk i ka lung nan si lo. Khua maw a ceu tuk zei tek.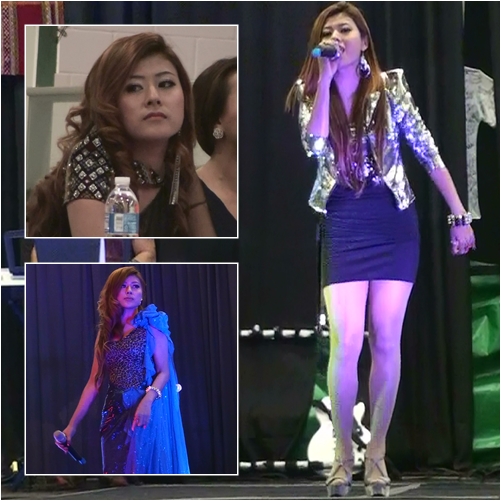 Van Dawt Cin (Moe Moe)
Stage cung a cawlcangh duh a nung bak. A soi mi cu khuate lo-ar kedil kak le laat ngei nan si lai. :)
Lai ngeih bu ngan bikbik lutlai an si hih. Angki sen hi Laimi i college kan ngeihchun Chin Christian College i sianguk Rev. Dr. Siang Kung a si. A orhlei i hi Chin Association for Christian Communication i General Secretary a si, Dr. Lal Uk. Alaifang i kedan sen hi ZBC Chairman Rev. Thawng Kam, a kehlei i necktie sih hi India ram Lai Autonomous District Council i Chief Executive Minister Cinzah Ngun Lian Cung, a kehlei i angki pawl hi Chin Baptist Churches of USA i Executive Minister Rev. Dr. C. Duh Kam, an si. Ahriang le ahriang i kedan raang veve hi Indiana Chin Baptist Church i upa pa hnih Pu Lian Cin le Pu Ceu Hlun an si. Laimi i bu ngan kan ngeih mi hna hi ICBC i dirkamh an hau rua ka ti. http://icbcsite.org zoh te u.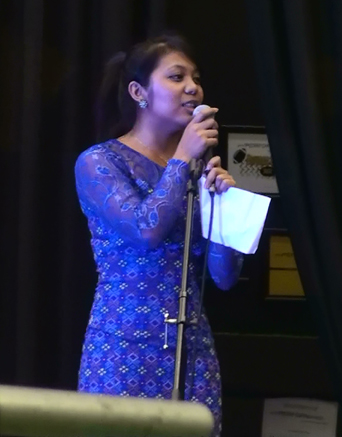 Hlasa Van Dawt Cin theihternak an tuah i a dir lio a si. Sung Tin Par le Dawt Hlei Hniang hnu ah hlasa minlang kan ngeih mi mi fang khat a si i, kan kiangkam miphun dang hmai ah kan hmai kan hngalter seh ti ka duh tuk tawn. Hot taktak in ithuam seh, hot taktak in laam seh, atu puai zong ah hin kan 'star' si seh ti ka duh. Mahti i ka ttanh tuk nak ah cun, hla a sak poh ah heh tiah ka sunhlawih, tha ka pek, ka kut ka benghpiak. Live Stream i a ka hmu mi nih, nangmah naa nuam bik e an ka ti dih. 'Inuamh deuh awk ka si leh lo mei, ka kum ruah lo ah cun' tiah ka ti hna. Kan miphun i mi sunghar kan ngeih mi hna hi heh tiah sunhlawih ding an si, an lungput a tthat ah cun. Miphun dang tu aliah i liah hi ruah deuh cang a hau.
Pu Ngunlianchunga Chinzah ('Ngun Lian Cung Cinzah' tiah rel a si) hi CYO nih atutan ah hin Khualpi ah kan kawh. India Lai Ram ah nawlngei bik a si. Burma Lai Ram ah cun Myo-ne Kaungsi Ohkatthah khan khi a si; nain Lai Autonomous District Council cu rampi cozah nih nawlngeihnak nganpi le tangka tampi direct in a pek mi a si ca ah, Pu Ngunliancunga kut ah hin nawlngeihnak le tangka tampi a um. Laimi ca ah faak taktak in thazaang chuah aa zuam mi a si. A nupi zong politician chungkhar i a tthang mi a si i miphun kong a ruat ngaingai mi a si.
Indianapolis i a um mi Mizo pawl ruakha an ra tla. An thiam ngaite.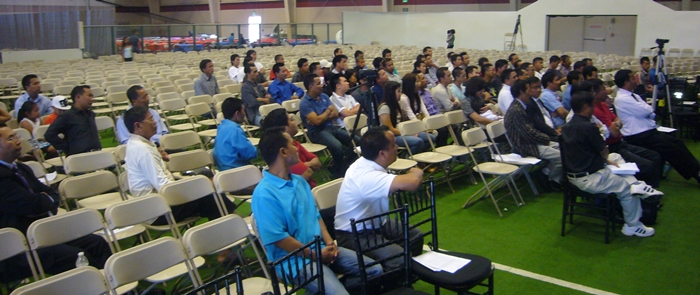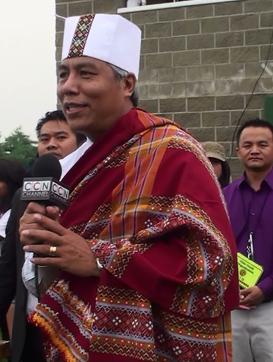 Atu tan CYO puai cu seminar aa tuah kho. Dr. Lian Hmung Sakhong, Pu Victor Biak Lian le Pu Elaisa Vahnie nih hngalh awk tlak bia an kan chimh. Bia a ngai mi belte kan tlawm tuk deuh. Media ttha tuk cang kaw zei bia poh hi mahle hmun cia in theih khawh a si ngaingai cang i seminar tehna tuah zong ah a hmun i va ngaih duh nak a tlawm deuh cang. Mah lai hngalh ah hin kum dang ah seminar hrihhawh an kan fial zong ah kan ngamh tawn lo hi a si.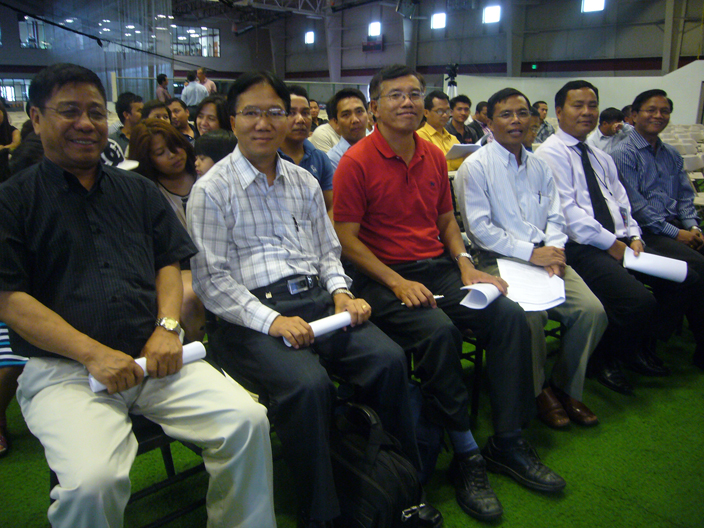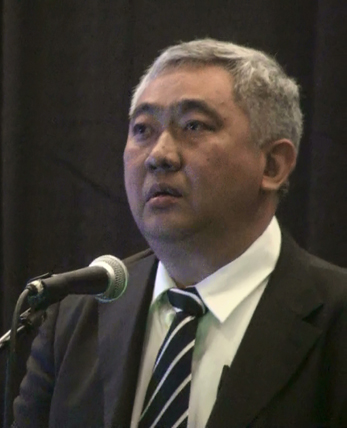 Pu Nang Lian Thang speech ko hi educated speech. Midang cu phungchim bantuk.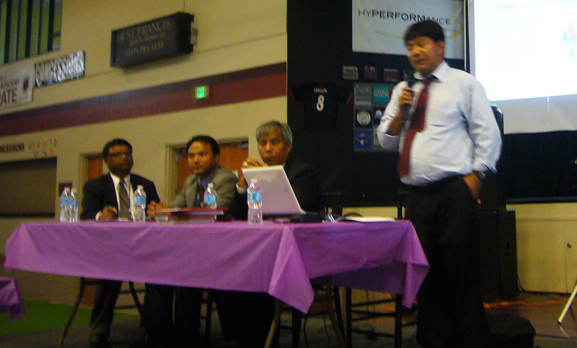 Pu Zo Tum Hmung hohaatnak in seminar cu aa tuah. Pu Zo Tum Hmung cu Harvard University in M.A. a hmu mi a si. Seminar ah hin Dr. Siang Kung zong a um ve.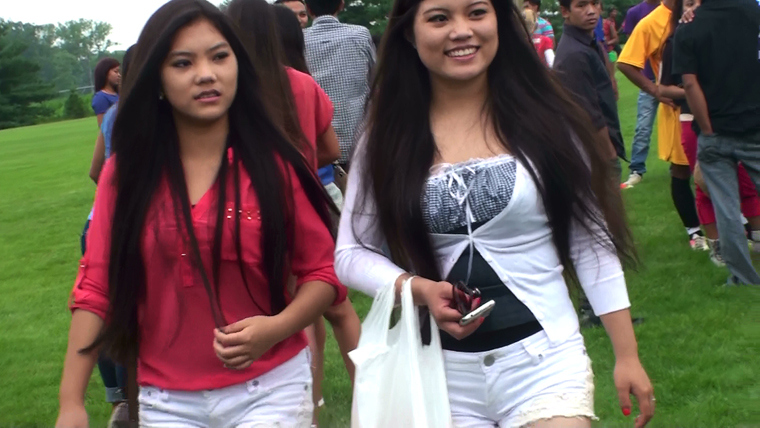 Lai ngaknu ka lung an si lo nak cu ngaknut an hngal lo tuk. Ngakchia um in an um.
Lai khuate civui ah cun kum 16 cu tuaitaam leen mi an si cang. An mitlaih tthat hmanh.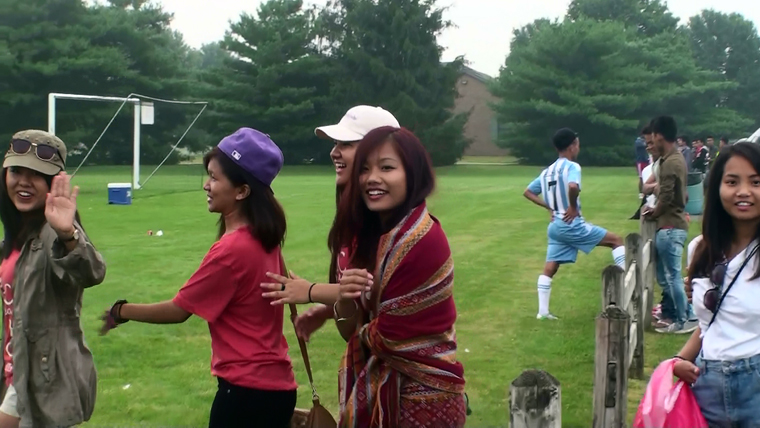 University of Indianapolis Stadium ah.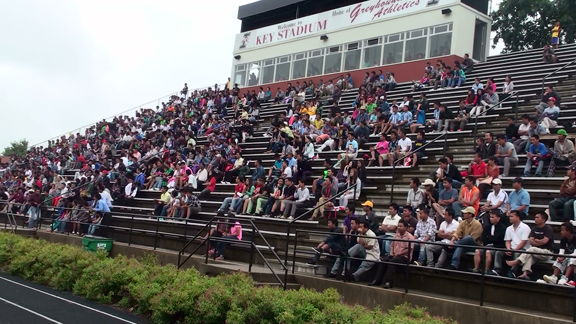 Ball chuih, final.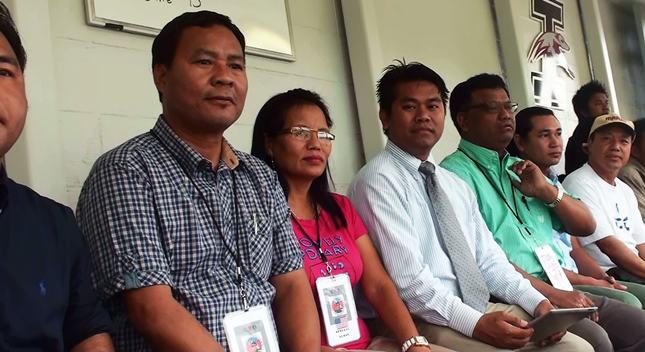 Ball chuih zoh nakin saya Za Thawng Cin comment ngaih a nuam deuh.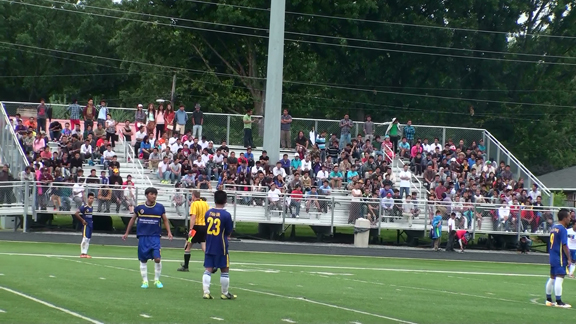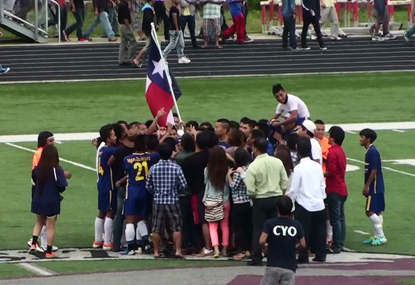 CYO Dallas nih defending champion Indiana Team an tei hna i ball chuih champion an ngah.
Mah mirangnu te hi Laimi he aa kom tuk i DC in a ra ve e an ti. Aho nih kom hna hlah, Laipa kan daithlang.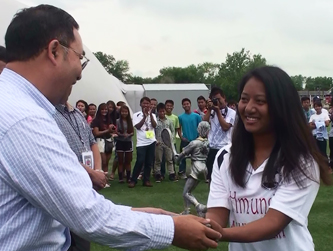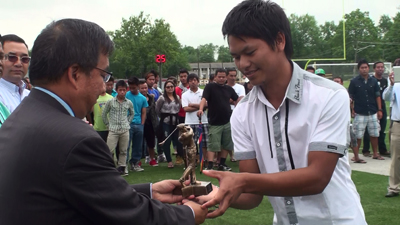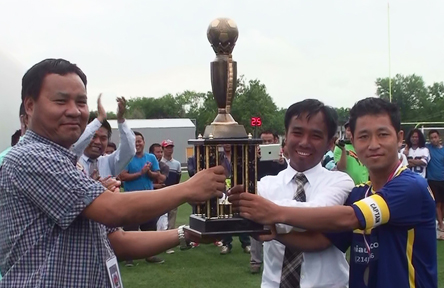 Thiamchuang pe tu: Pu Zo Tum Hmung, Pu Thlaawr Bawihrin, Pu S. Hram Uk, Pu Ngun Lian Cung.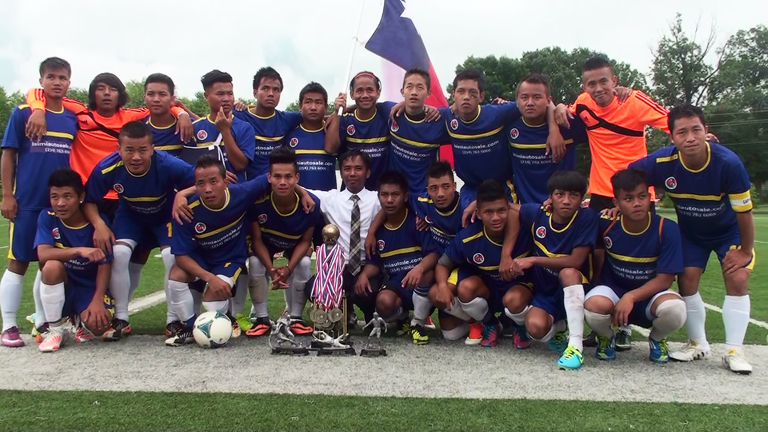 Champiom Team, Dallas CYO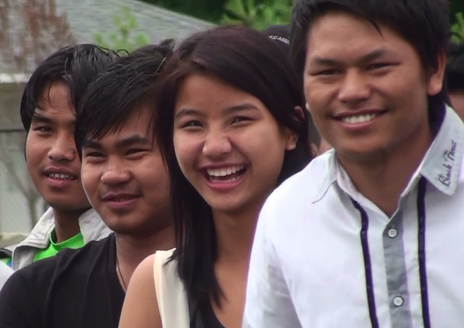 Duh an nung cio dih ta!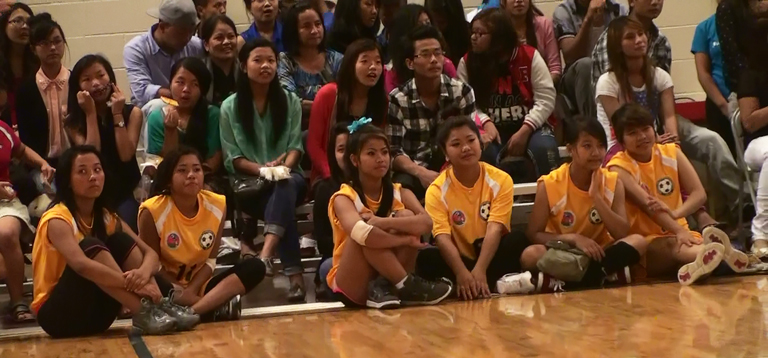 Bawlubawl zoh hi kan inuamh nak bik a si tawn.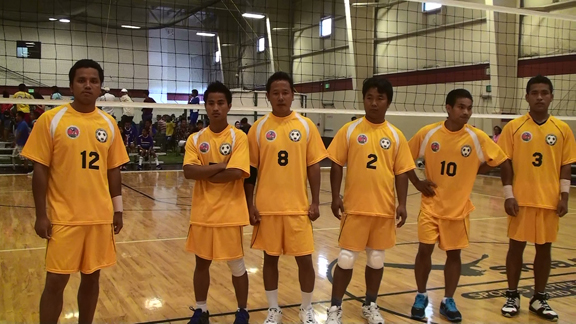 I tthuat bak ding.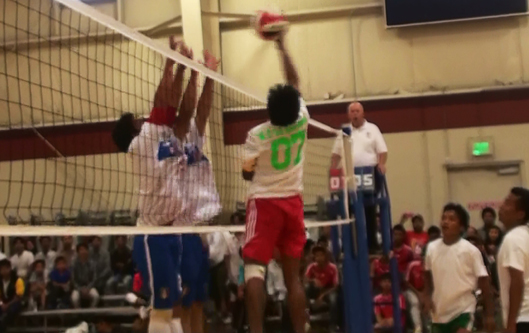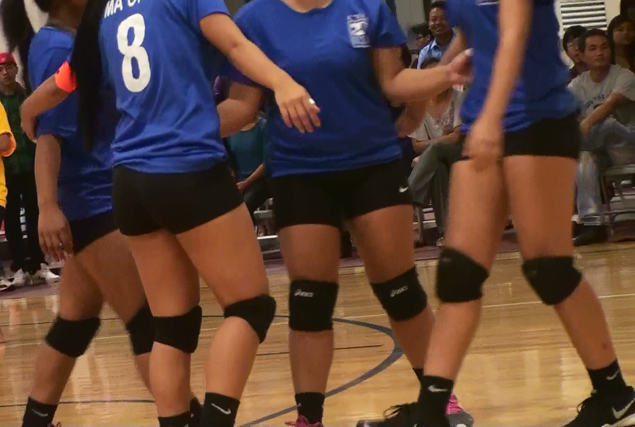 An khukmenh a ttha tuk i ball a zuan leen ding an lo.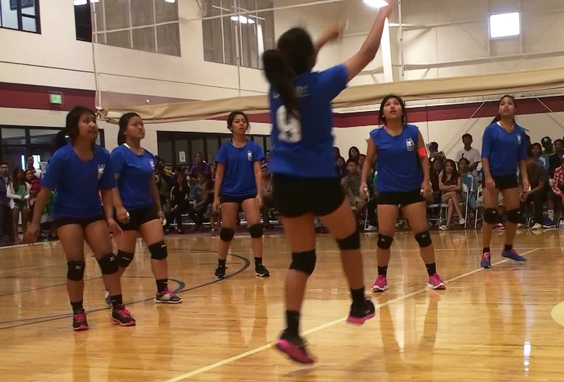 Champion Team, CYO Dallas an si.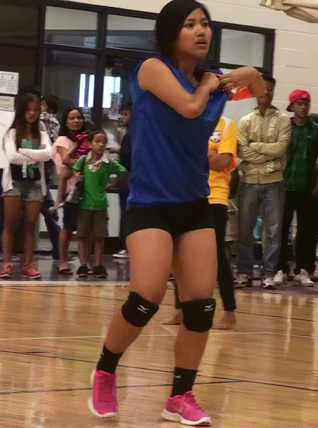 Best Girl Player ah an thim. A min ka hngal ti rua lo.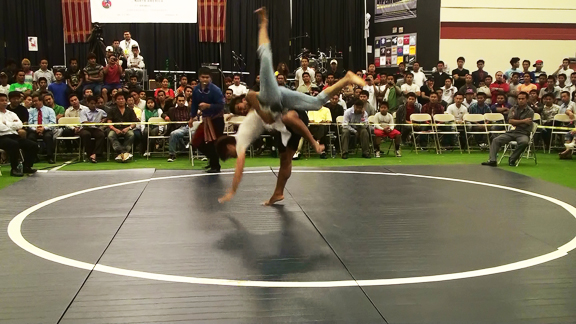 Paih hi State CYO pakhat ah minung pa hnih cio in chuah a si.
Amarillo Texas team nih bual an co.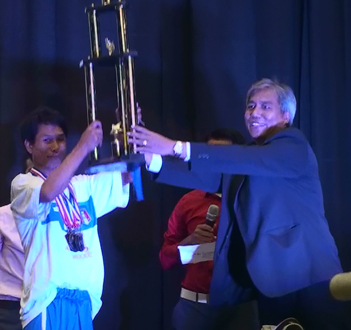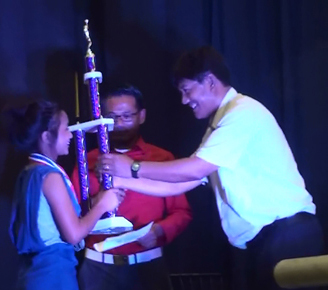 Over all champion ah CYO Dallas an si. Phun nga ah 1st an laak. An champion lawmh ah ka um ve, Dallas ah.
Youtube video a zoh kho lo mi nih cun atang i te hi rak zoh u.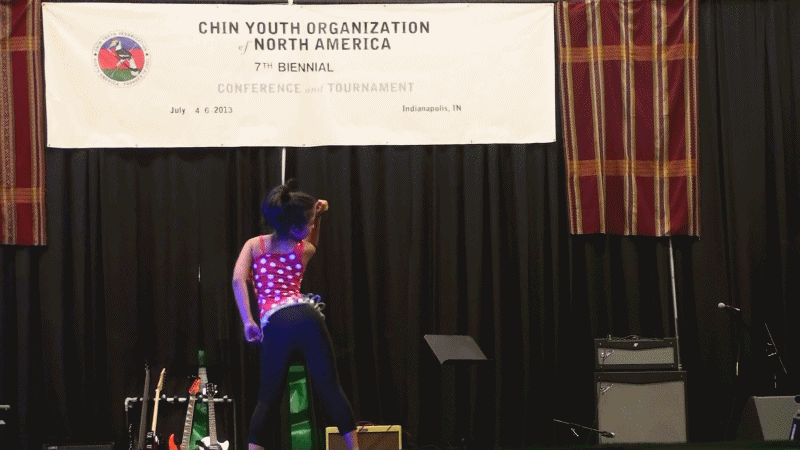 Kum 9 nu a si. Kala nu raan nakin a thiam deuh.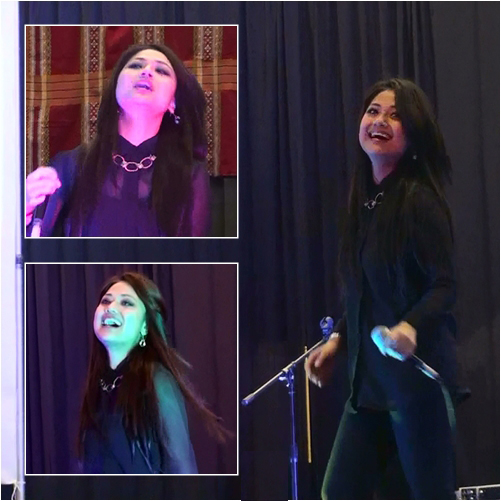 "Chhingkhual Lenmawi"
Mami Varte hi a mui aa dawh ca'h mitampi i an uar hi a si pah rua ka ti.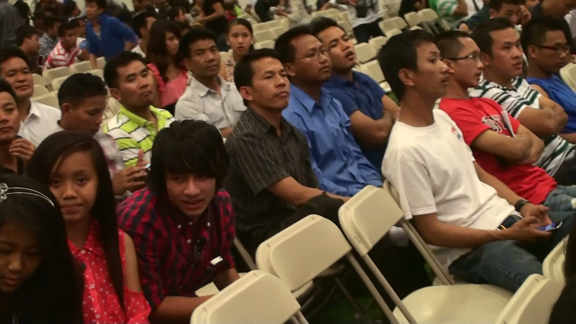 Inuam lo i a kir mi an um hnga maw ti ka ruat tawn.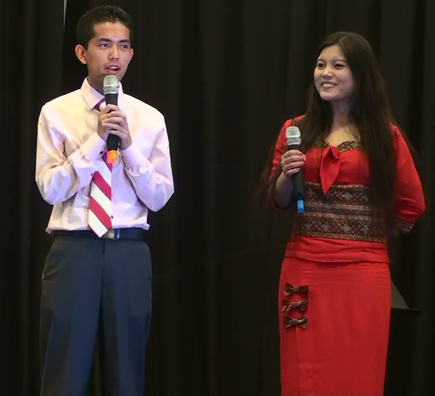 Hlasak zuam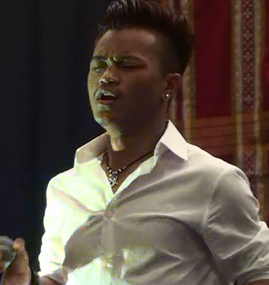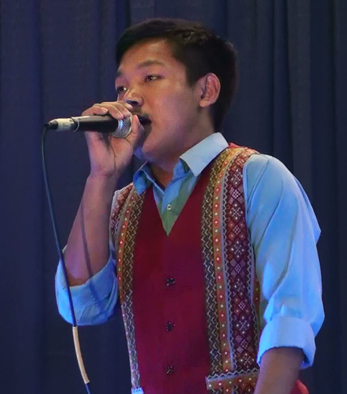 Hlasak aa zuam mi hi an za ko. An hla belte ngaih duh awk an si tuk lo. Hla ti awk zong an tlak set lo, acheu cu. Zeitin dek acawn le asak tal an zuam. A ngaih hmanh ka zuam hna lo (nuarh nih an nuar, sau nih an sau, khuate piangthar hla ngai si ttung lo ah). Caan tam tuk an laak. Ram hla lawngte si a hau theng lo na'n.
,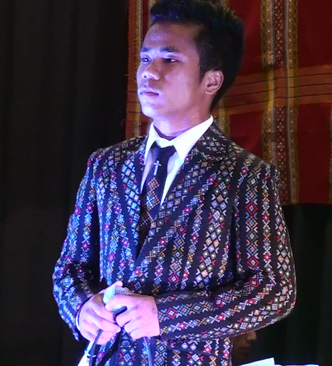 Hihnu cu screening um seh law a ttha bik fung tlawmpal lawng zaapi hmai ah sa hna seh law a ttha rua hnga. Asilole, caang khat nak le a nolh nak lawng sa hna seh law. American Idol zong ah sau tuk sak a si lo.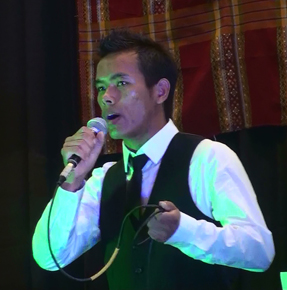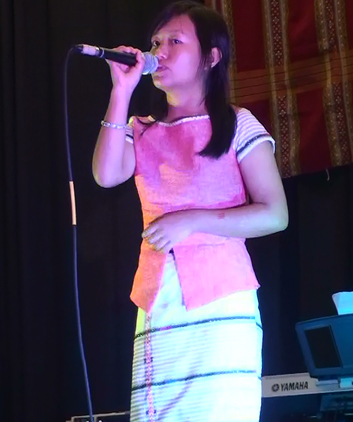 Mah nih hin pakhatnak a hmuh. Farrawn aho an ti dek, Dallas mi.
Kum dang tawn ah cun keimah tehna hi hlasak judge kan rak si tawn. Tukum cu hlasa minthang le khual dang kan ngei hnihthum hna i anmah nih judge an ttuan. Mah cu aa khan. Paih kong tehna zong hi hngalh leen cio ko zong ah paih tthawng mi i paih tlangtla ttuan khi aa khan.
Atu chan i hrang zuam nak laam cu ikhiah, iculmawi phun mahlawng laam ko a tam. A thiam mi an tam tuk an ti.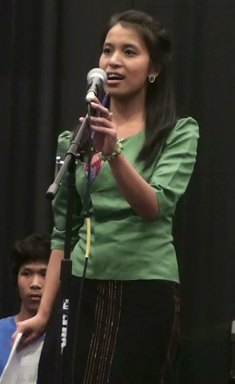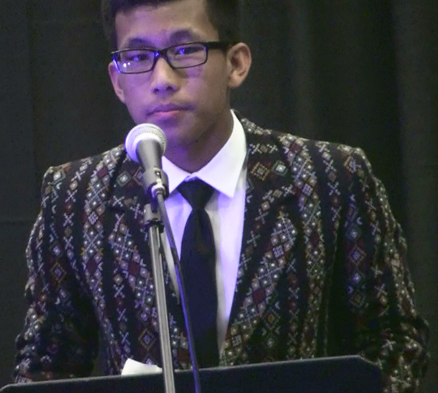 Bia-al zuamnak a si. Pa cu nu nih an thahdeng hna.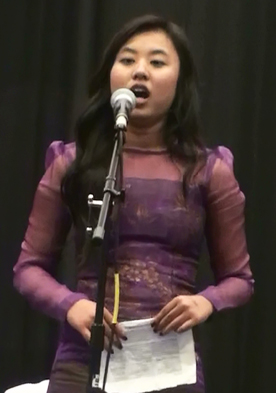 ,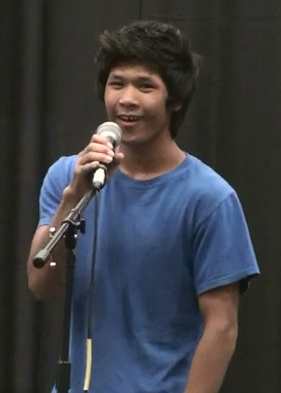 Thingbawnbok rong angki aa hruk mi nu hi "CYO Youth of the Year" a si. Ca a thiam tuk an ti rua ka ti.
Laimi hi bia-al a tuah ngam ding kan si rih lo e, ningzak kan si e ka rak ti tawn. Krifabu chung i bia-al an tuah tik tehna zong ah hin aping le apang an su, mitam-u cu. Bia-al mark pek an ka thiah bal lo i an van a ttha. Tlawm tuk ka pek hna hnga. Tuhnu tu cun kan thiam deuh chin lengmang ko lai.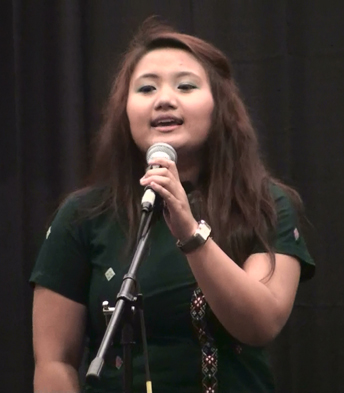 2011 kum CYO Puai ah khan cun bia-al si loin "biachim zuamnak" ti in tuah a rak si. Mah cu a ttha deuh. Anmah i an duh/ttanh mi bia cio khi hmual ngei taktak in chimter an si i, ngaih tthahnem tuk a si. Bia-al ah cun an izuh mi poh chim a hauh ca ah an lungtak lo pi le an zumh taktak lo pi tehna an chim a hau cang. A chim tu ca zong, a ngai tu ca zong ah lung a si lo. Mahle duh mi bia te bak hmualngei taktak in chim hna seh law a ttha deuh.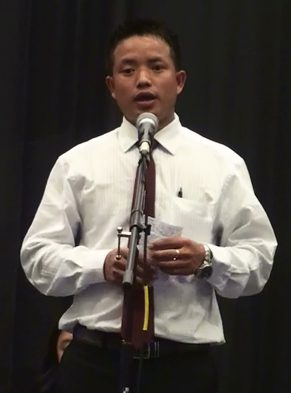 Cun, bia aa al mi zong hi USA i sianghlei a kai mi an si ah a ttha. Cu lo ah cun laak awk an tlak tawn lo. Mark pe tu zong USA secular sianghlei i a kai cia le degree a la cia si hna seh law a ttha. USA i sianghlei a kai mi le a kai lo mi cu idan a si. Phung a chim ding mi zong hi USA ah siangin kai hna seh law a ttha. Effective speaking tehna kai hna seh. Cu lo ah cun zahpi an tong te lai. Fanaule nih a nih in an nih te hna lai.

Pa pawl nih an hrang an langhter ve. An thiam taktak.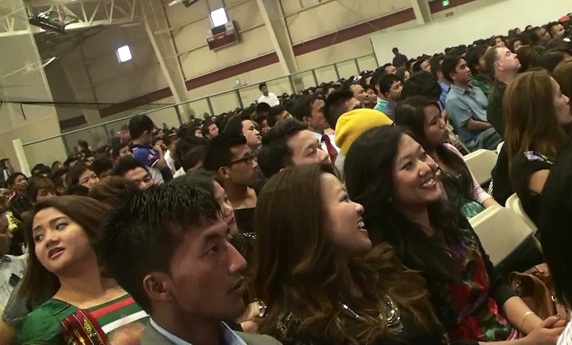 Mibu hmanthlak ko hi zoh a nuam tiah ka thlak tawn nain acung i kai lo ah cun lu lawng a lang tawn, hmai a lang kho lo. Minung mah vialte ah hin 'E! mahkhi aho dah a si hnga' ti i ngiat awk tlak setsai um hna hlah (mi thar ti bia). Maw, keimah i ka hmuh hna lo bia dek a si! LOL!
CYO Advisor Ceu Hlun, President Dr. Van Thawng Ling, Literature Secretary Ni Bawi Lian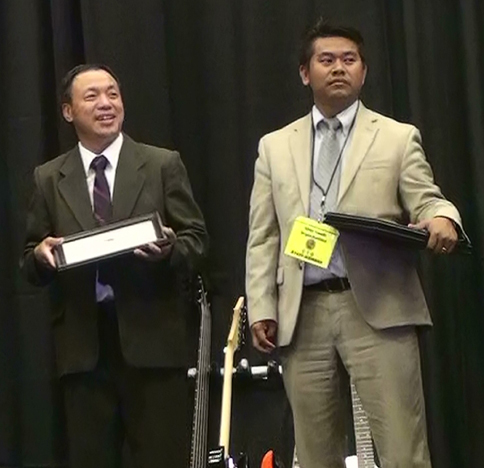 Ram kip um ka hawile hna, nan ka hmuh ko hi; ka sam pan hram aa thawk. Ka cal sam hrimhrim cu zei tlak a um ti lo. Vawleicung ah hin zei hmanh a hmun ding a um lo e an ti i, cal sam tehna zong ngaih an um thluahmah ko cang. Ahlan ah cun meh leen zong ah meh cawk lo. Atu ah cun zuah leen zong ah zei chuak lo. Mah hin mit aa kor lai, ha an sau tuk cang lai, time lines le laugh lines a tam chin lai. Nu keimah tthi cu ngaihchia an ti ve cang. Zeizongte hi caan an ngei taktak ko.
Hika hi click te hmanh u.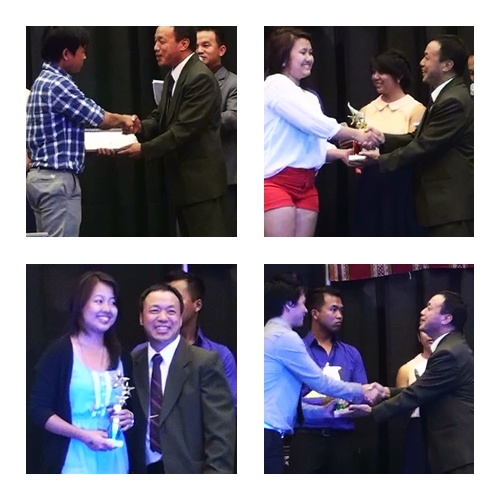 Thiamchuang le laksawng hi tamlakte an ka pekter. Biazai, cattial, zungsuai, bia-al, video clip, tehna.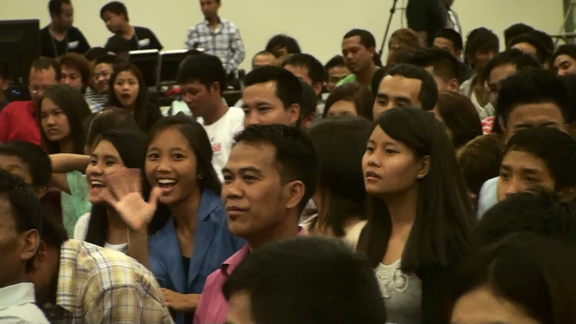 Miss CYO Contest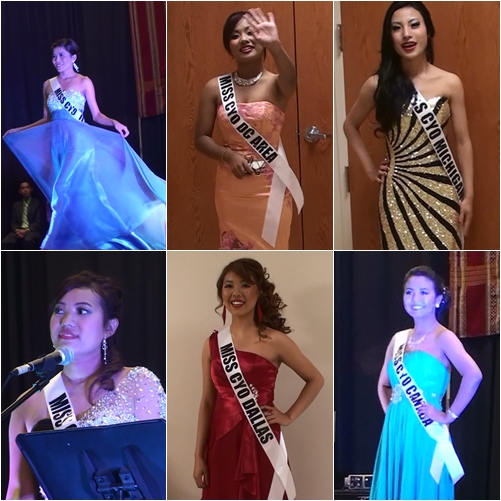 Tutan Miss Contest i aa zuam mi hi ka hngalh cia lo mi lawngte tiawk an si. Keimah i ka hngalh lo mi cu zei an si lai lo tiah ka ti tawn nain an rak za ngaite. An sam zong aa dawh. An tivan te zong a ttha. An hmursensi rong zong an vunhawng he aa tlak. Duh zong an nung lai.
Hla zuamnak hla nih ka lung an ka dongh i Miss pawl sin tu ah ka va kal. Ka va chek hna.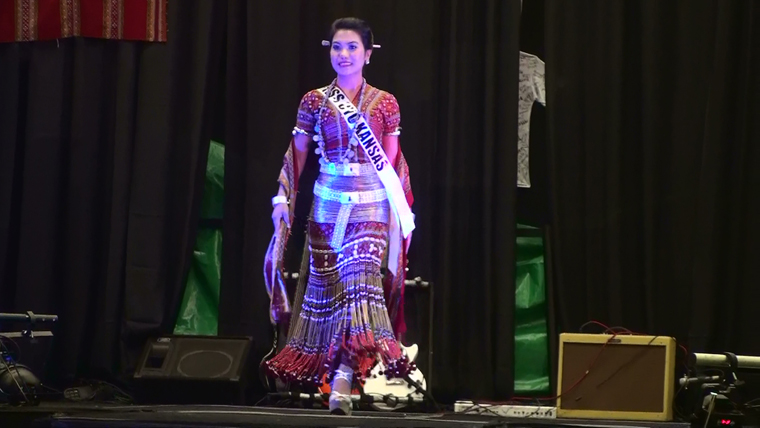 Nu za sin i kan iruahchan ding
1. Tthat, lung ngeih, dawh, thian, tuanbia tthat, dam
2. Teihkha
3. Modesty
4. Fel
5. Pathian ttihzah
6. Rawl chuan zuam
1-nak lawng hmanh tlinh a har.
Ha te lang kaw tha te 'nuam.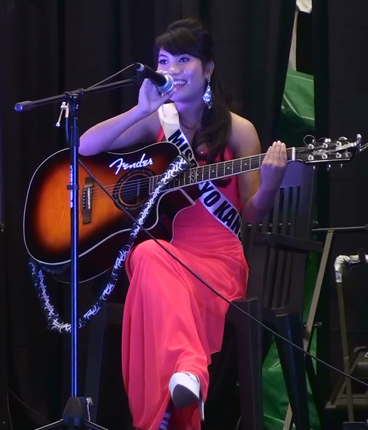 Nu za nih pa sin in an orh ding:
1. Lungthin pical
2. Upat awk i nun
3. Power
4. Tangka
5. Dawng tthat
6. Midaw
A tor ve lai ta.
San San Aye ko hi ka camera he aa tong, tluangtlam bik kaw.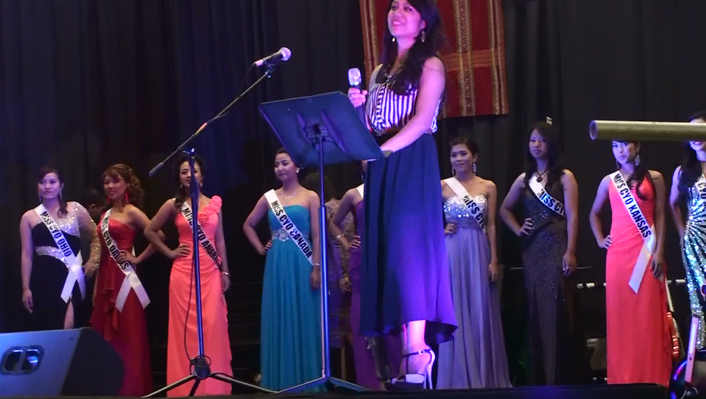 Interview bia an chim lio hmaan ka thlak dih hna lai ka ti cu ka battery a dih celngel. Mahtluk dawhceo!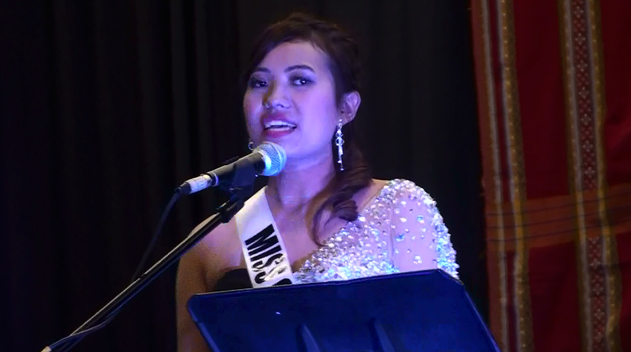 Acung bik hmanthlak ah khin an min zoh hna u.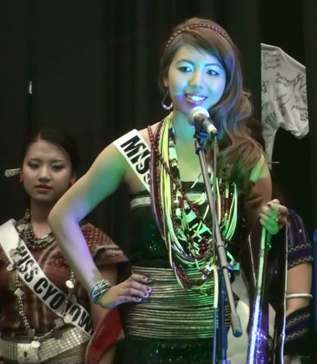 Bia an hal hna mi hal awk tlak lawngte an si ko. Biahalnak an sau pah.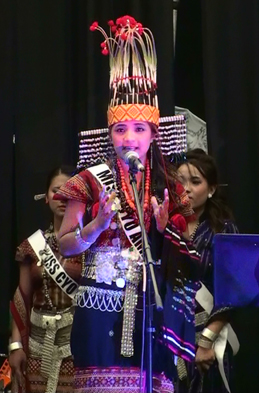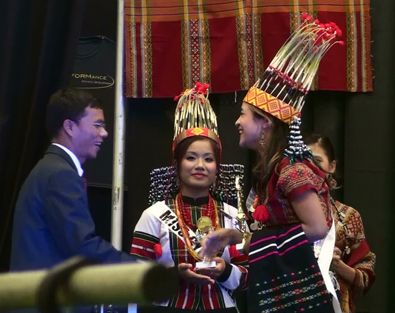 "A mui in zoh hlah, a aan in ngai" ti a si i nu an zaat le zaat lo cu an biachim in a lang.
Mah ca'h cun bia har hal ding hrimhrim an si.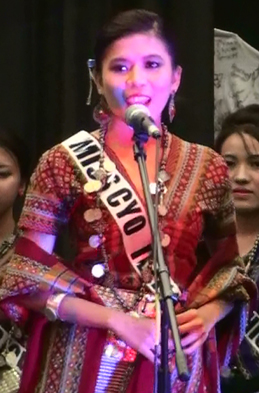 Point ngei tawite i an chim ah kan duh bik; nain an iralrin a hau ve.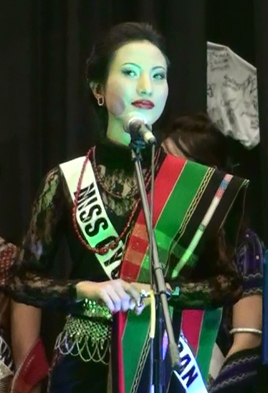 Tlaisun thuam an hmang lo e, mahtluk aa dawh mi.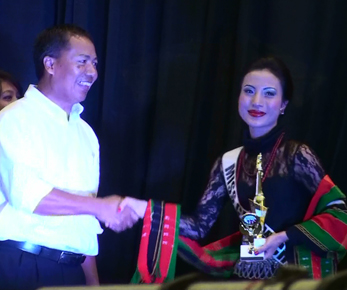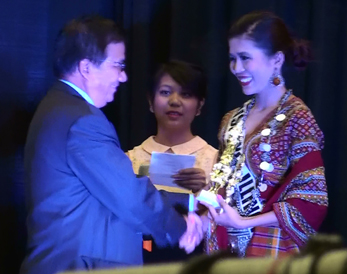 Pu Daniel Sakhong le Pu Stanley Hram Uk nih an pek hna, nih le merh he.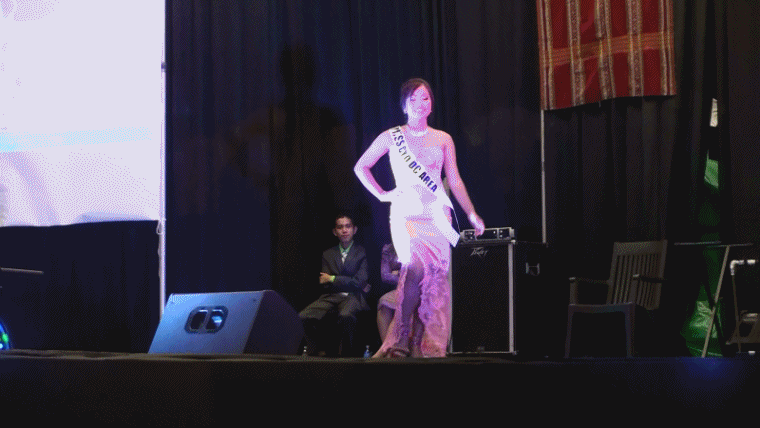 Next time Miss aa zuam ding i forh awk ah ah minung pa thum ka thim cang hna.
2013 Miss CYO cu Zai Tha Leen Par a si.
Miss CYO hlun Ngun Hlei Tial nih sunchuang a chinh. Sunchuang cu sunlawi nak lukhimh tinak a si.
Zai Tha sam hi Lai samhriah a si lo; Kawl samhriah a si.
President Dr. Van Thawng Ling nih.
Ka ni nung rih seh law hla a phuah hnga.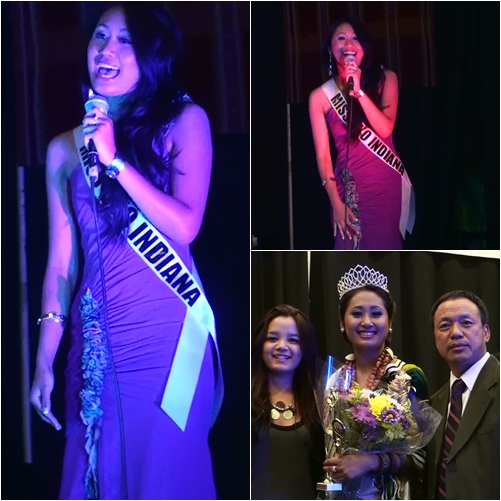 Hniarlawn a chungkhat nih hmaan kan thlakpi, Khinkhin Cuai he. Nih ka philh, ka uai pah cang i.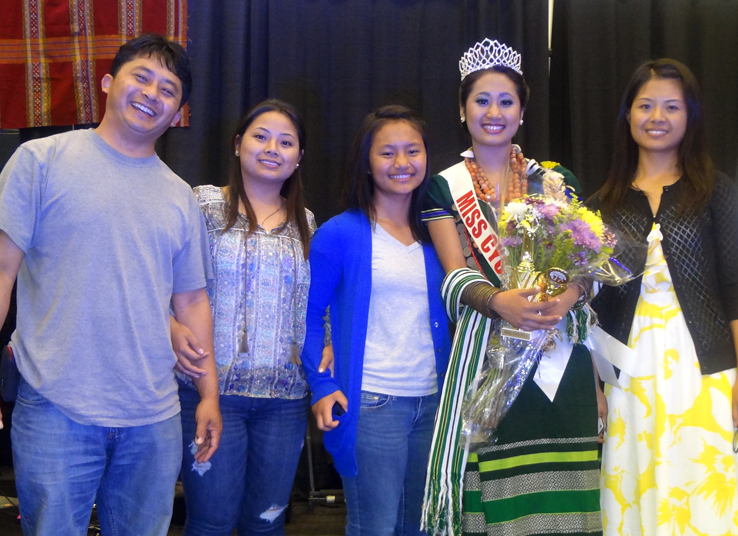 Halkha a chungkhat (a pa u fale) nih an thlakpi ve.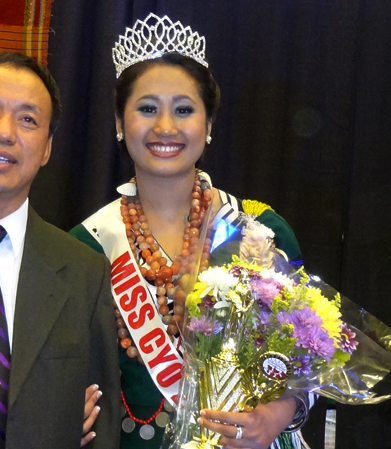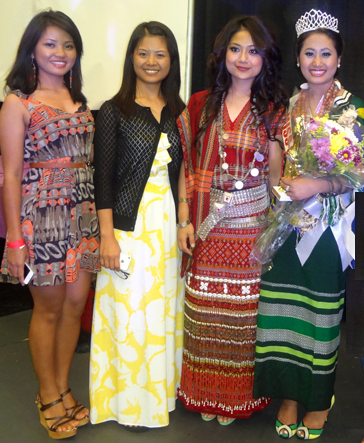 Ngaknu zaza an rak um ko nain Miss izuam aa tuah lo nak ah an rak leng.
Miss sunchuang ichinh nak 'chance' ngeih hmanh hi vantthat a si.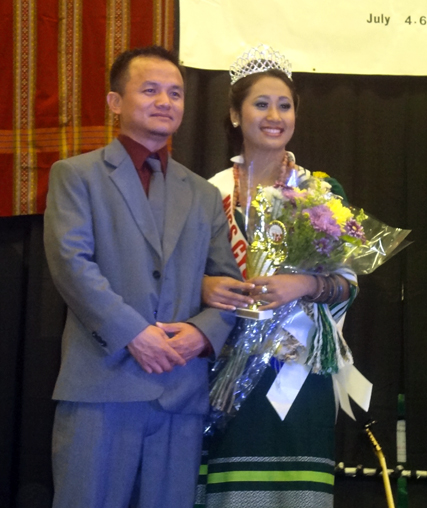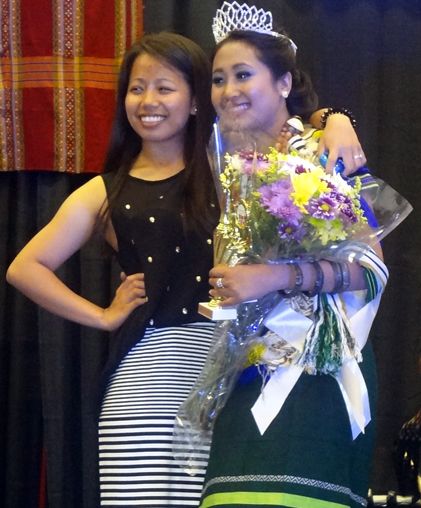 CYO President thar Pu Tial Khar Lian; Traly Ni Hlei Par.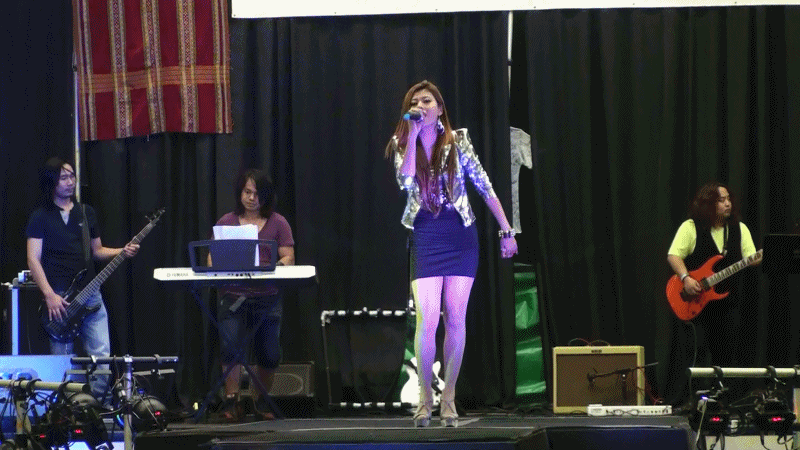 Moe Moe hi a pheitan idawh tuk kaw, hni ching te he a thawh ah cun bu-ttit thla corh lio te a lo i aa tlak tuk. A tang tuk ah ka um ttung tiah ka ti nawn i, ka hnulei in nutung pawl nih na hna sang hlah law an ka ti rua ka ti. Kan ram a phuah mi hla a sak ca ah video ka thlak. Mami Varte nih hla tharthar lak ah, "Perhkhuang Zaitin Thiam" ti hla a sak i, ka duh tuk mi le ka thiam tuk cia mi si kaw, hlawptlo tuk in ka zawnh rua ta. Khuaza kip in nan rak ka hmuh i, aa nuam khun tuk i nan ka rel kha a si. A satu tu nih a thiam set lo. Cung Lian Thawng hi a hla chuak hmasa bik kan duh bik nain a hngal lo i copy hla rumro a sa. Kan uar tuk tthiamtthiam ko.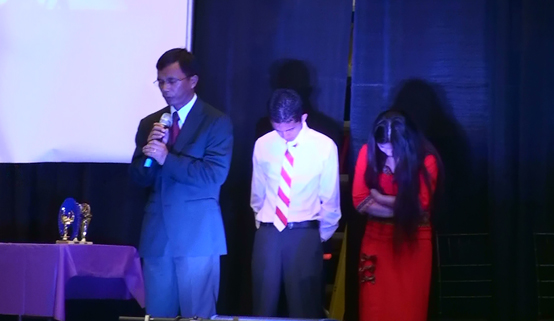 Puai dongh ah CBC chairman nih Pathian sin ah lawmhnak a kan chimpiak.
Mami Varte hi a fim bak lai. Kei he cun minit cheu veve in oi hnih lawng kan ichawn.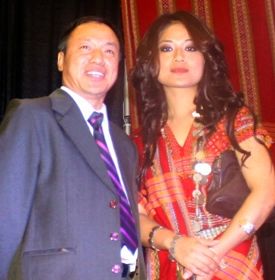 Mami Varte hmaan a thlakpi mi hi pakul an ti lai. Midawh he hmaan ithlak cu ka ngamh lo na te'n, Mizoram khuakhua i fe le har i a rat le ninghngallo te i a kan telpi le Lai thuam te he a rat tehna ruat in amah sunhlawih nak ah hmaan cu ka thlakpi ve lai tiah kan dirtti i, camera tam tuk kaw akhoi khi dah kan zoh lai ti kan ichimh lio ah an rak hnuh i an ikalpi ko. Kei cu ar bang ka rung vai. A kan hmet manh mi an um hnga maw tiah ka suat hna i Pu Thlasui Tluangneh nih hmeh khat a rak kan hmeh manh, acung orhlei i khi. Kan ttha tuk lo na'n kan cuantti hi a za ko, ttaang tla nawn cia veve kan si ko i.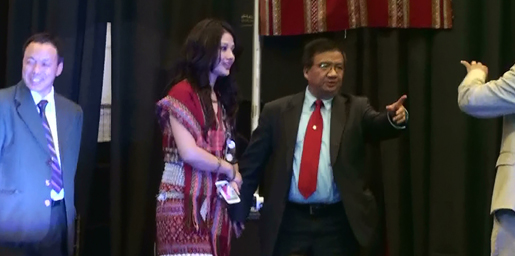 A rak hnuk tu cu nan hmuh mi hi a si ko i (he he he), "Ziah ka u, mahti cun maw a si lai?" tiah hei ti awk te ka si nain, hlanlio i a dawtnak ka ruah ah ka ngaihthiam. Kum vei hrawng lio ah khan ngaknu te lengchuah ka rak sawm i, ka nu ichimh law tiah a rak ka ti, ka rak chim ngam set lo i, ka u pa nih cun khuahngalh in a rak ka chimhpiak i, kan rak chuahpi khawh. An rak ka hngar leen. Mah a dawtnak cu ka philh lo i, atu tan zong cu, ihnuh ko seh tiah cu-kha ka ti lo. Nunnem ka ting. LOL!
"Zingzing!" tiah camera tinh cia in ka hei auh i, aa rak let i mahti hin a cuang kho ta!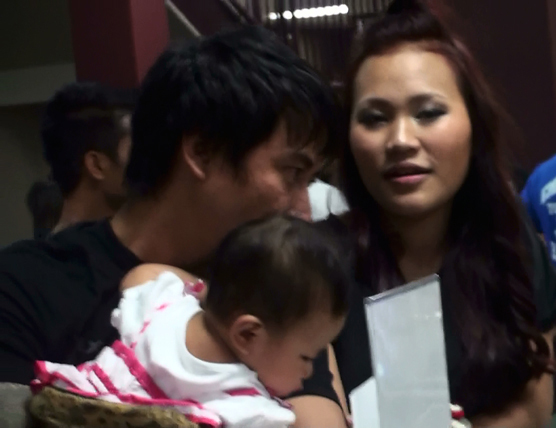 Sem cawi ve cang Simon Ci Lian
.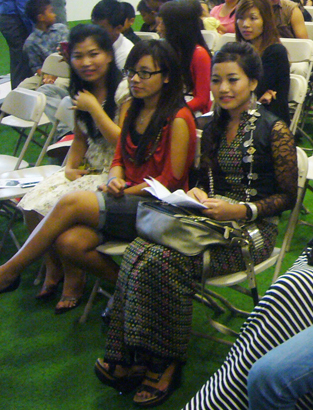 Amarillo khuakhua in a hong i, dawhte'n a kan chuahpiak i, sunhlawih nak ah hmaan ka thlak.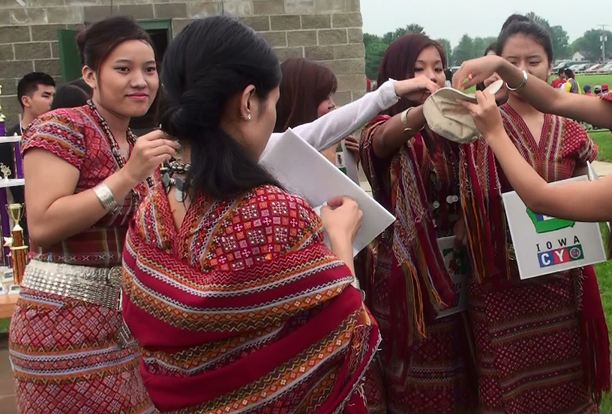 Kan thuam a tam ko nain kan miphun thuam dotla cu hnittial sen le cawngnak puansen hi a si.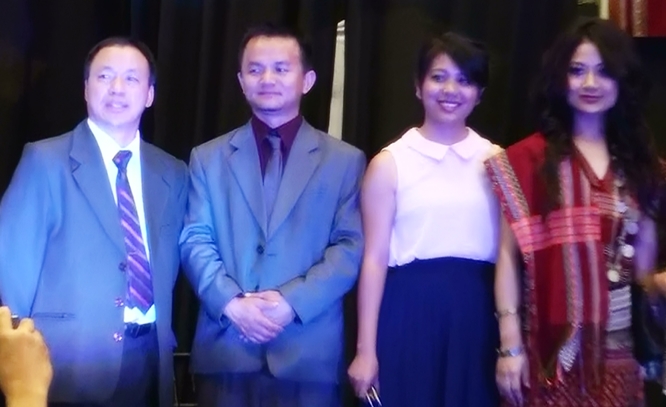 Kan itong tthan te hna lai.
Damte cio in.
robawm.com