Chin Youth Organization of North America
Biennial Conference & Sports Tournament
July 2-4, 2015.
Dallas, Texas, U.S.A.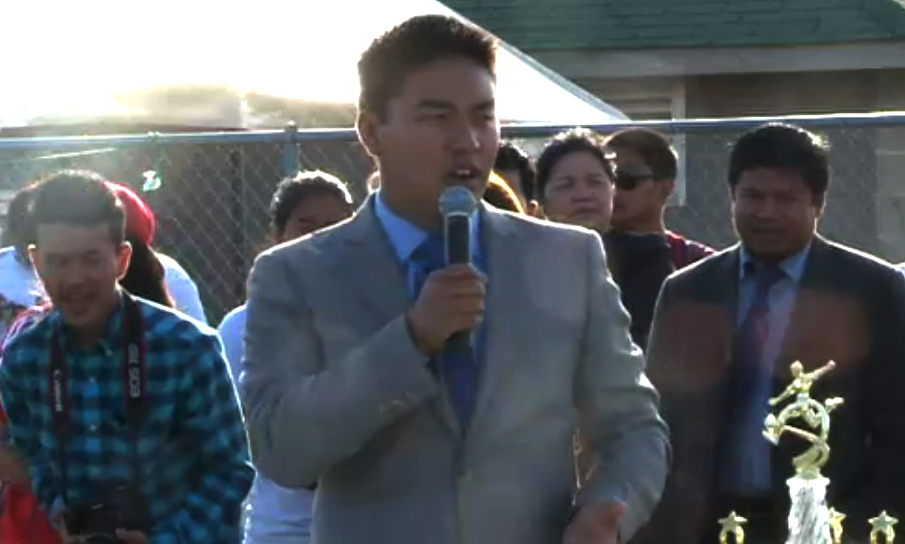 Atutan cu Dr. Tei Sang hi le, Pu Ceu Bik Thawng le Pu Za Cung Nung nih puai an kilh.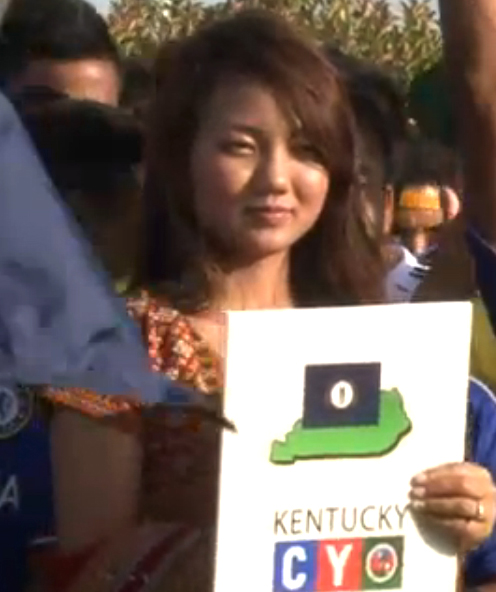 Rev. Dr. Chum Awi thlacam. Pathian sin khuanh hal hmasa hi a ttha.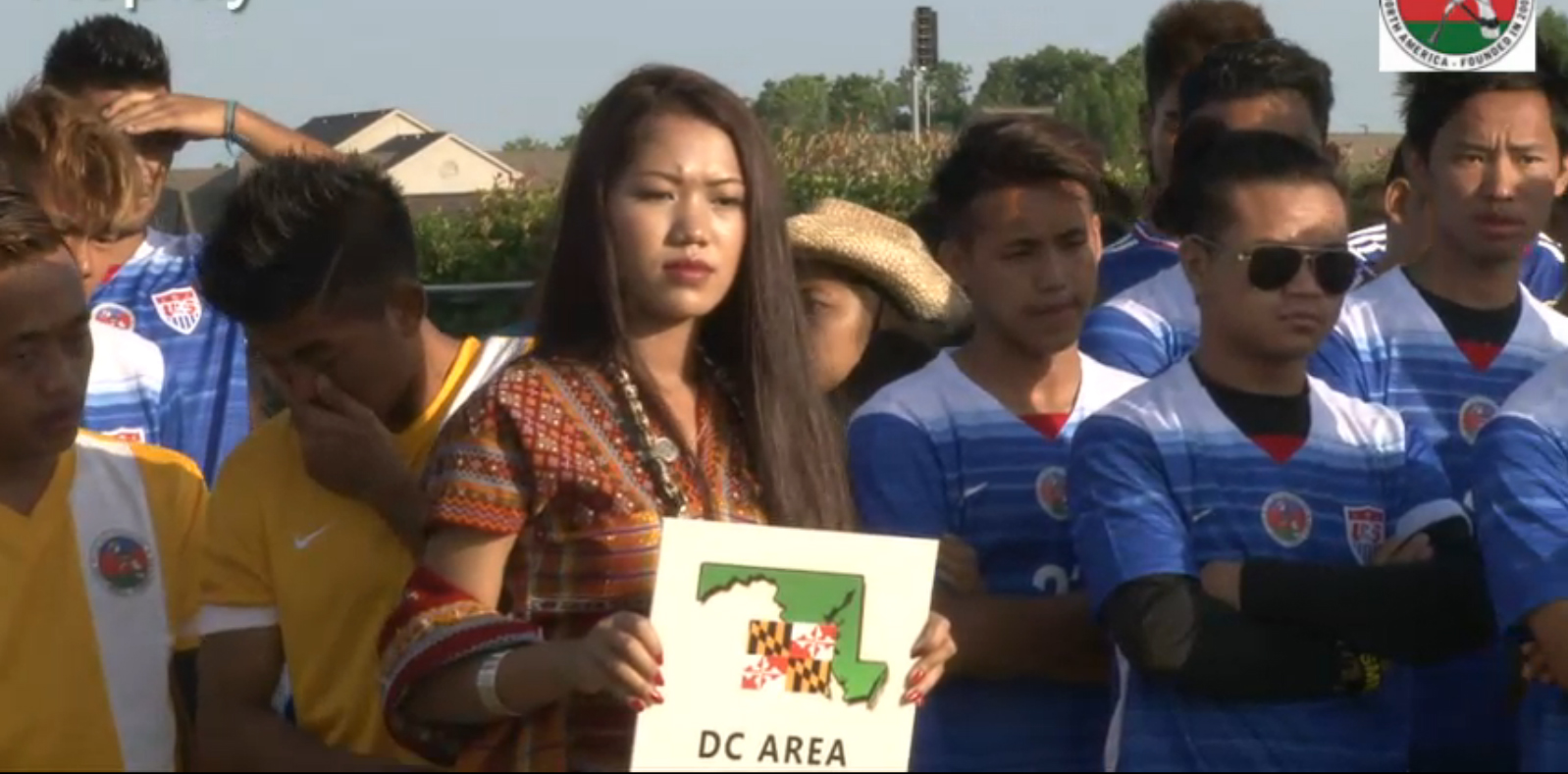 Mino fuan caan.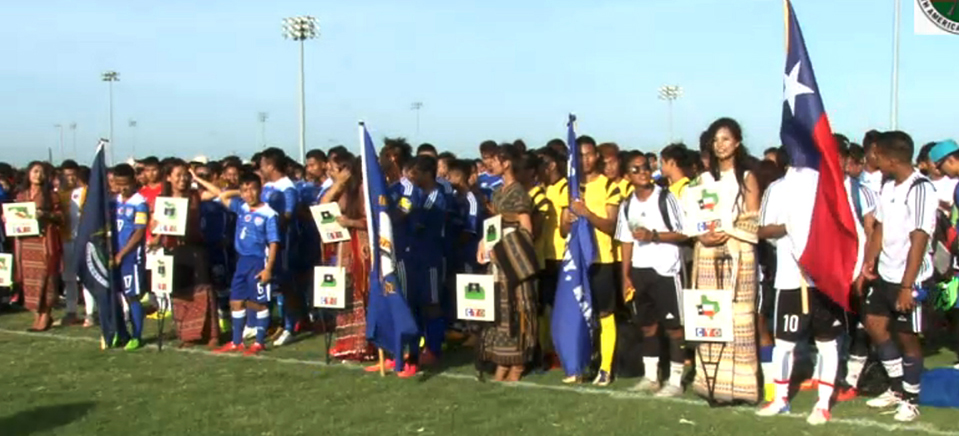 Contingent 10 hrawng an si rua.
Deborah tehna nih an duh mi poh an auh hna i bia an hal ko hna.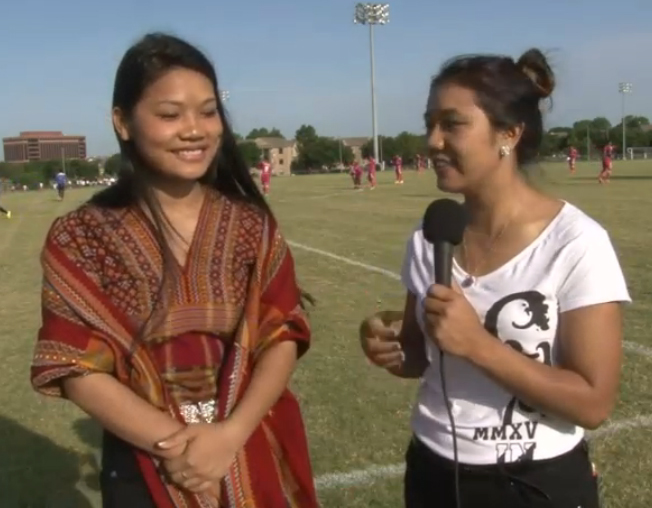 Interview tuah hi micheu nih an duh, micheu nih an ttih. Chim duh lo mi chimter tehna a si.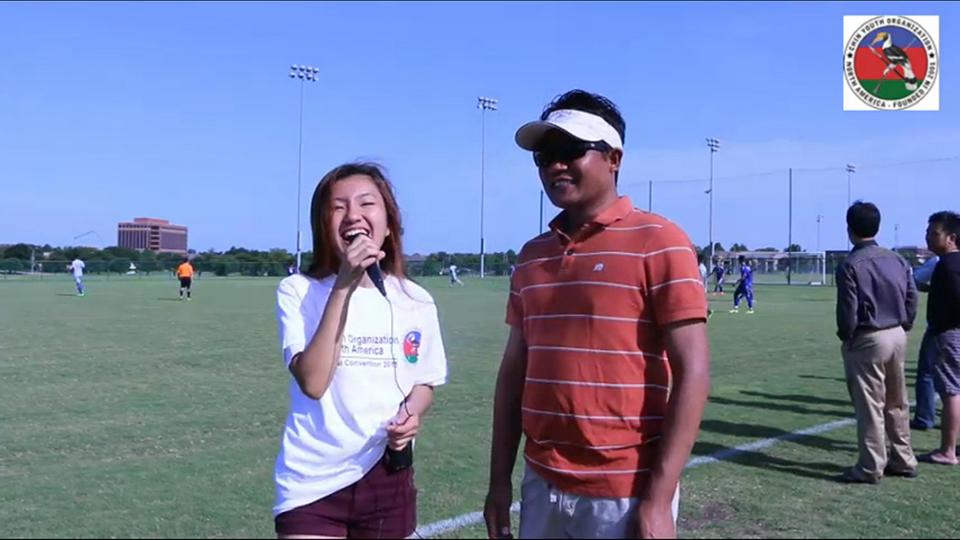 "Atutan kan ngaknu pawl cu an mui zong aa dawh, an paw zong a kau."
Upa mui hmuh awk a sunghar. Rev. Tial Lian hmanthlak kan hmuh ah thla a cam lio lawngte.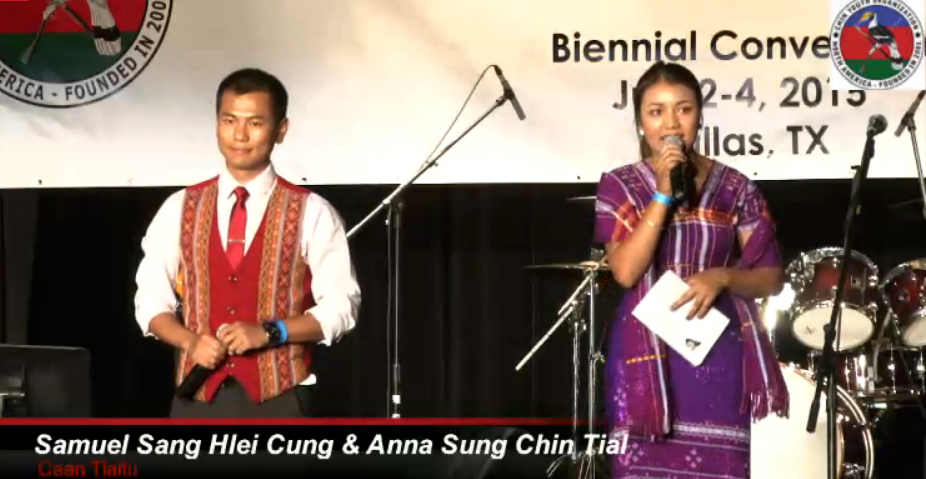 Kan media group pawl thilti a tthat tuk ko bu ah pakhat te von chim ka duh. Mi min an ttial nak banner hi a va sau tuk, cun, an taar chung a sau tuk deuh. Khua a pheng. Three seconds hrawng te von langhter ta hna seh, ahnu ah langhter tthan hna seh, law kan duh deuh hnga. Langhter camcin a hau lo. Hihnu ca ah ti bia.
Tthate'n an cawn i an remh. Chiat cu a chia pah.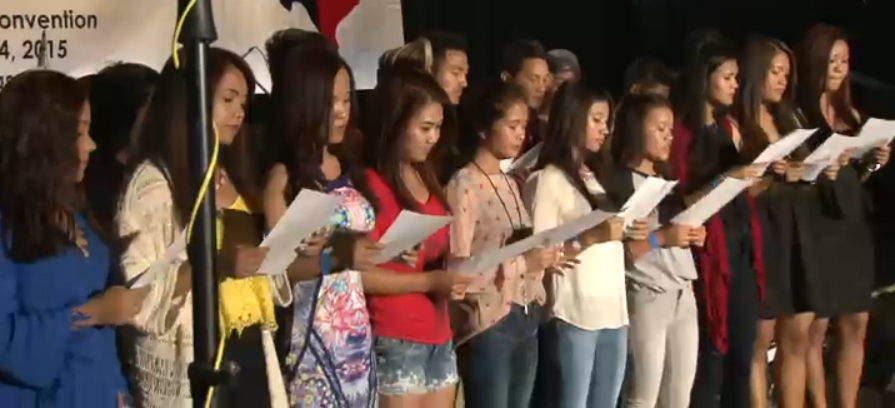 Khualdong upa fel fel.
CBCUSA zan 2-nak a zoh mi kha 6500 hrawng an si i CYO puai zan 2-nak a zoh mi kha 16500 hrawng an si, hit count i a langh ning ah.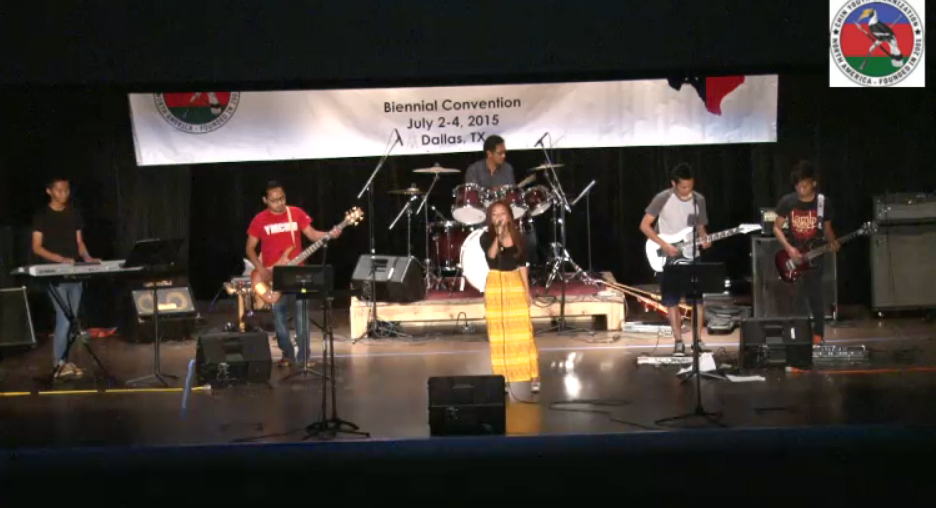 Mah nu hi a za ngaite. Fashion show a piah zong ah pher tat tat te'n.
Tutan hlasa cheukhat cu thilpuan ttuapttaap tuk he an sa. An hoiher le cawlcangh in mibu upat an pe hna lo tuk. Mah bantuk cu CYO nih a khap ding a si. Tthangthar i izohchunh awk te le ningfimte in an cawlcangh awk a si. They should respect the audience.
Chief Guest Ceu Bik Thawng
Bia ttha ttha a chim.
Dallas upa an chuak lo tuk. Khual lam hlaat pipi hmanh in an ra. Tutan CYO upa thilti an soi bik mi cu, zan puai ah micheu nan itlum ti lo e ti in an dawnh hna i mi tampi lut kho lo in an um. Khual lam hlaat in acheu an ra, Dallas khua nih le kau tuk kaw bual le puai hmun ihlat nak ah caan a rau tuk i tuan ah an phaan kho lo (thawk zong an thawk kho lo). Hall an hlaan mi nih le a hme tuk. Carpet iphah fawn hlah kaw ttuang naal cung i rang la te bang kal tatmat nak ah naal sual a fawi tuk e, cun hri le khau a tam tuk e an ti. Miss pawl zong rul lak kal in an kal rua. Catwalk kal nak a ttha rua lo.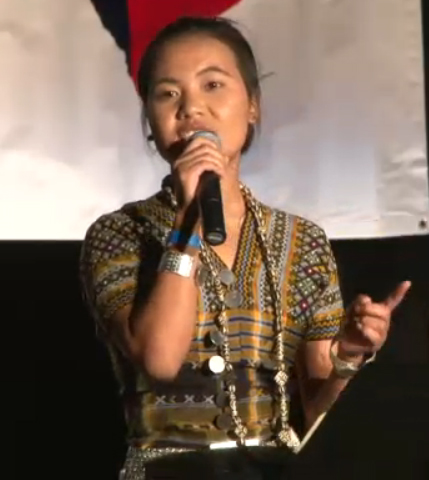 Bia-al zuamnak. 'Teimaak maw, thluak tthat dah cho a chuak?' ti an i-al.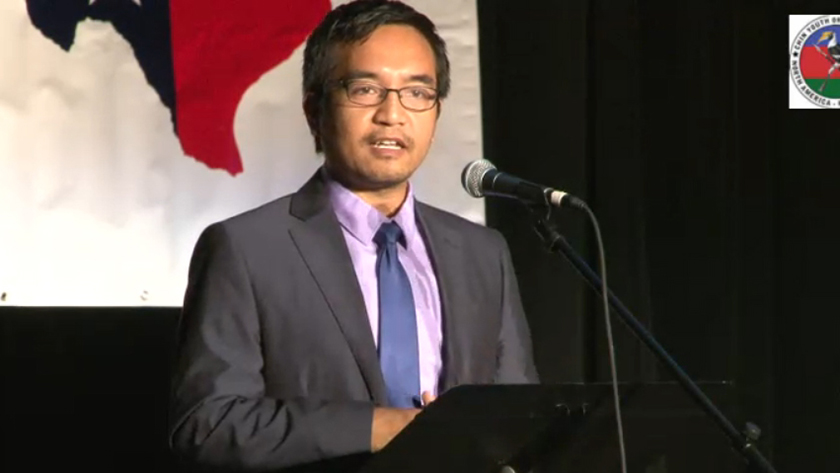 CYO conference hi puai sawhsawh zei tthahnem lo bantuk a ra si tawn ko nain, cataang sang le mi za nih an kilhkamh i atu tan cun upat awk a tlak chin lengmang. Information age a si bantuk in zatlang sin ah theihphor tampi chuahpi an si. Sianghleirun a kai mi nih mahle hna-ttaat mi kong cio presentation an tuah, mino fim chimh nak ah. Presentation an tuah ning zong an ttha ngaingai. Atang i nu hi CYO Executive Director a si i, Sexual Safety kong presentation a tuah. Pa le nu ihtti tik ah a cang kho mi thil poi (zawtnak, timh lo fa pawi, tehna) kil ning kong a si. Lai Holh a holh ah awh-ah lo in, lan diahmahte'n, Mirang holh a holh ah le Mirang tluk bak a si ttung. Ngaih a nuam tuk. Mah ko cu kaa uar, kei cu. Kan fanaule tampi cu a holh phun hnih ah an awh-ah.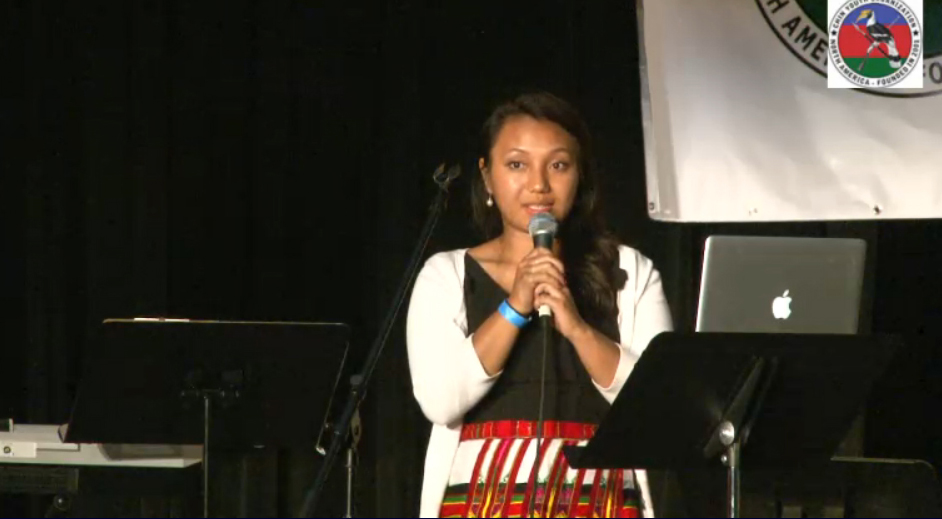 Cataang sang i CYO an kilh ding hi kan duh.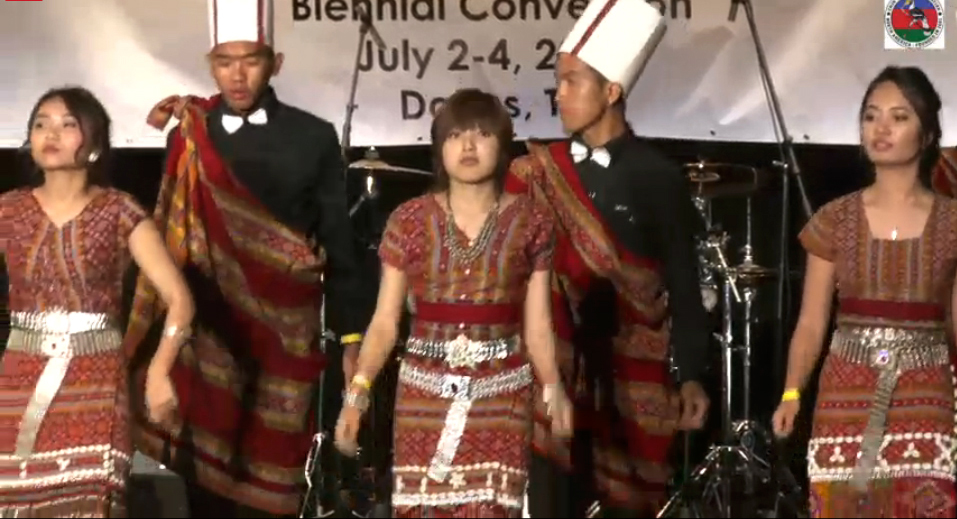 Caku lupawng he an laam hi cu kan miphun serhsat hna seh ti an duh bia a si rua ka ti. Miphun thuam ah caku a um keel lo.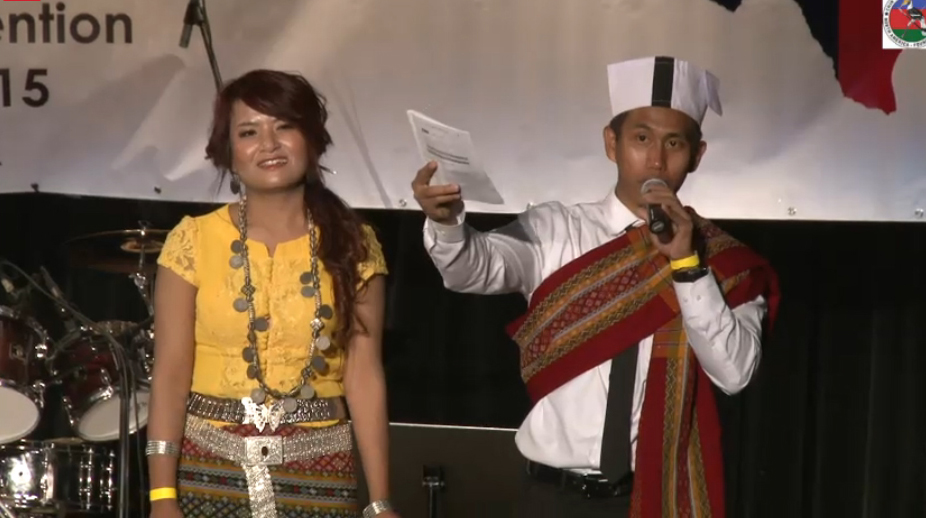 Caantlaih tehna an ichaan pah hi a ttha.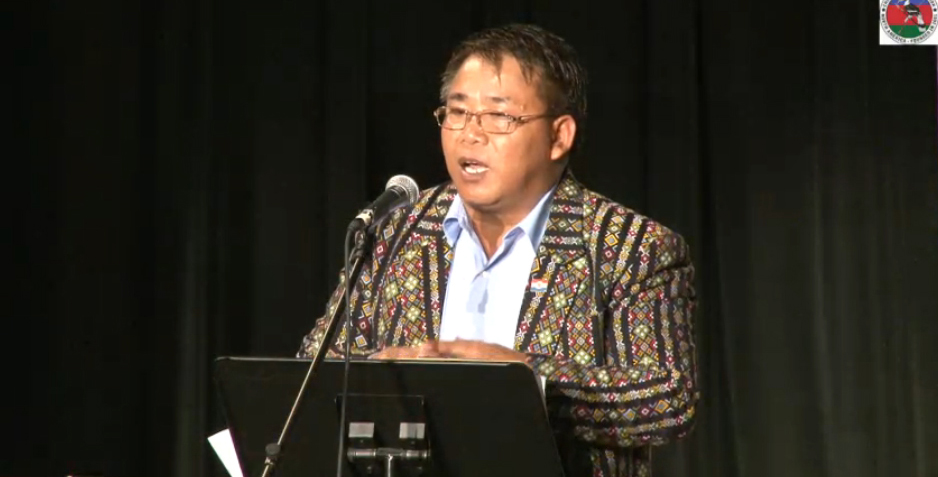 Chief Guest Ral Hnin, CNF. A biachim ttihzah awk a tlak tuk. He is so sincere.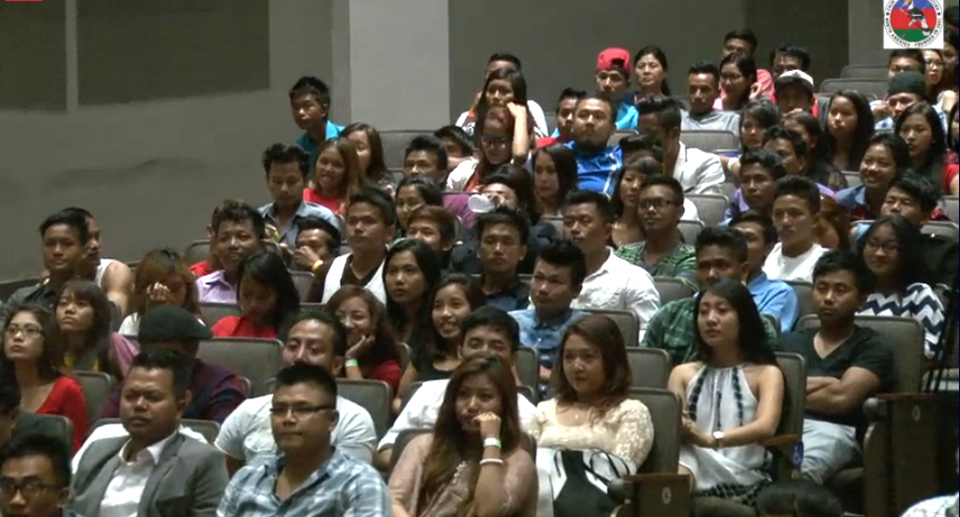 Atutan hmanthlak kan taar mi hi,2015 kum lio CYO puai muisam philhlonak menmen an si. Taar kan hrelh mi a tampi. Biana ah, Pu Zachono biachim lio le Dr. Sasa biachim lio zong hmaan kan thla lo. Bual i cawlcangh lio le laksawng laak lio zong hmaan kan thla lo. Ziah kei a ka taar ve hnga lo tiah rak ti sawh hlah u.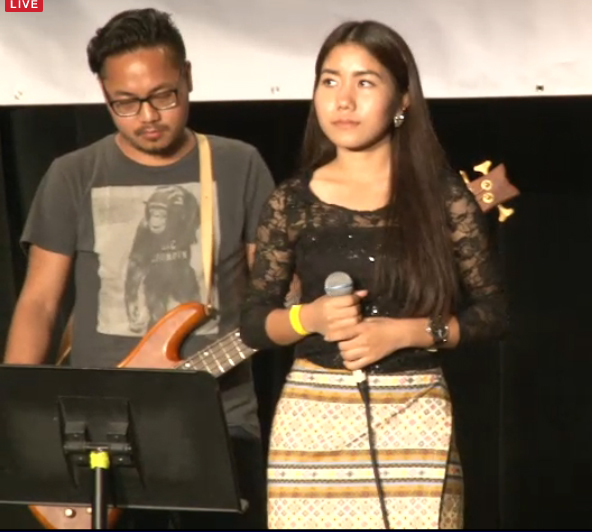 Nu thilthiam mi kong zong ah "pahrang" an ti lengmang. Nu nih pa hrang ngeih a si lo. Pa hrang a ngei mi cu til a ngei mi an si lai. 'Hrang langhternak' ti bantuk tu in ti ding a si. Pa cu pa hrang an ngei lai, nu cu nu hrang. Fei khawh, paih, ball chuih tehna khi pa hrang an si. Hlasak, biachim thiam tehna, hi pa hrang zong an si lo, nu hrang zong an si hlei lo. Hrang an si ko. Talent cu 'pahrang' a si lo; 'hrang' a si.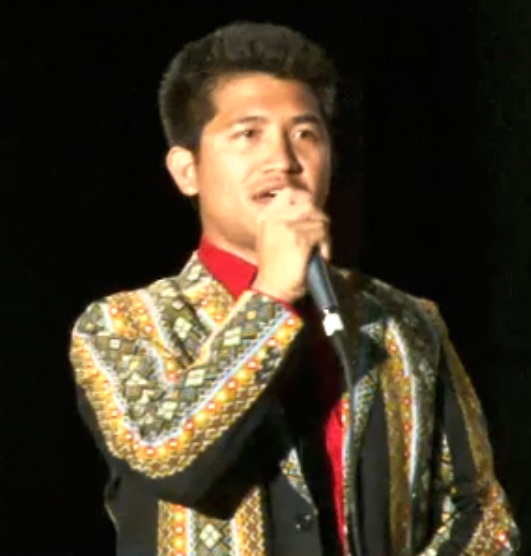 Education lawng si lo in kan nunphung kong zong ah presentation tuah nak a um, mirang thuam he.
Miphun tlau cu:
1. Semnak ram ah um lo, ttiau
2. Ca holh le nunphung thlau
3. Miphun dang nih chilh
4. Miphun dang khuaruah ning bantuk lawng in khua ruah
Miphun Tling Sinak Tahfung (United Nations ning in)
1. Umnak vawlei a ngei mi--kannih miphun cu vawlei (ram) kan ngei
2. Mah holh le nunphung tlingte'n ngeih--kan rak ngei zungzal
3. Mahte iuknak ngeih--Mirang i an kan uk hlan ah kanmahte kan rak iuk
Paih hi fawh Lai zaangcuai! Tutan bualco: Uk Ling Thang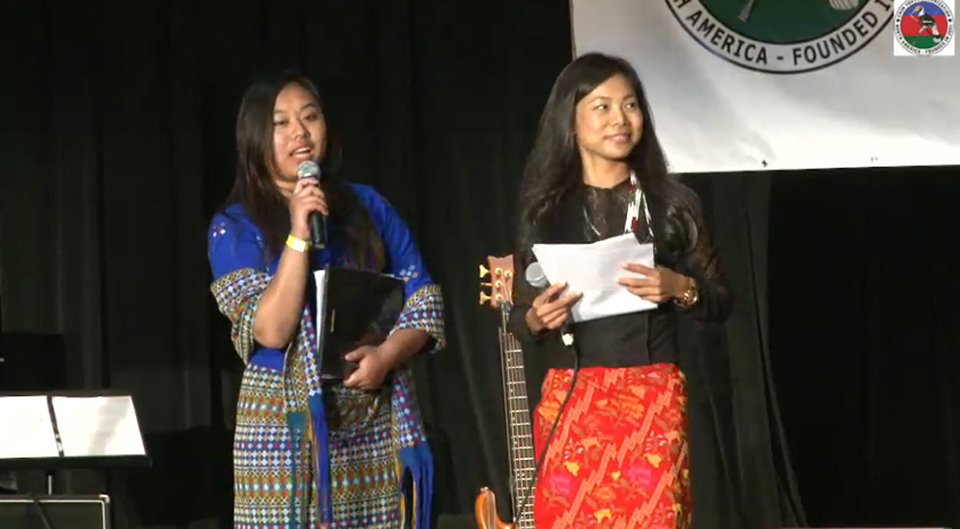 Lai mino ah ahoho dah zohchunh awk a tlak ti in mi a ngia i mintthat a pe mi an si. USA Lai mino vialte kong an hlat khawh i peidek. Zatlang ca i an thilti le santlaih zoh lo in education le scholarship hmuh nak an zoh tuk deuh e an ti pah hna. Chin Youth of the Year ah 2009 Miss CYO a si mi Hlawn Kip Tlem an thim.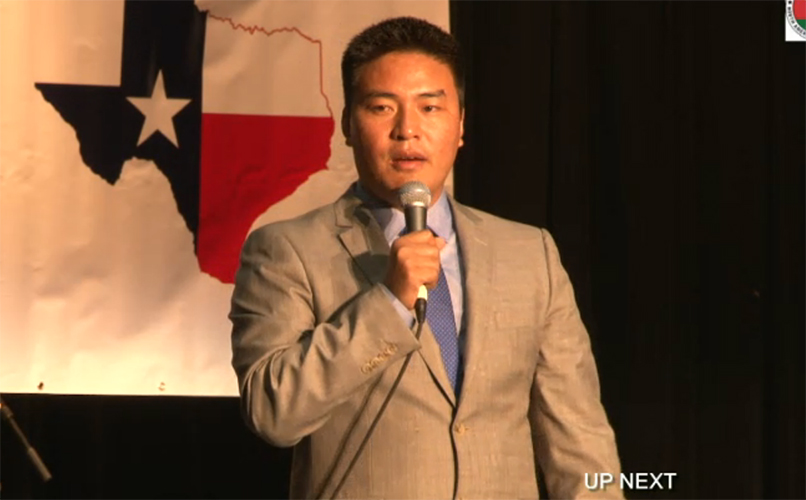 Dr. Sasa tiah hngalh a si i, Dr. Tei Sang hi 2014 Chin Person of the Year a si tiah Chinland Yahoogroup moderator nih a thanh. Chin Person of the Year a a thim tawn tu cu Chinland Yahoo Group a si i 2002 hrawng khan a thim cang, kum fatin kum dongh lengmang ah. CYO nih aa laak duak i mah thim cu a tuah ve. Conference a tuah kum poh ah le a tuah kum lawng ah a tuah, kum tanttim ah. Kan miphun hi mi tuah cia mi tuah ve kan hmang pah. Lai dawr tuah le tuah cio, GCCF dirh i ICCF dirh ve, ti bantuk.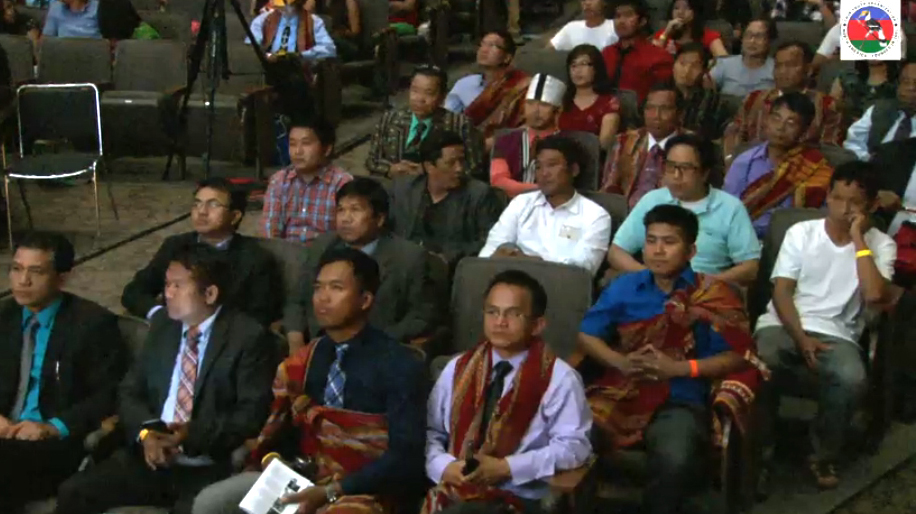 Upa nih CYO an kilh set lo; nain celebrities le honored students nih an kilhkamh chin. Mah cu kan duh deuh te lai.
Pu Za Cung Nung tiah Hniarlawn lei nih cun an ti hnga. Mara District Council i CEM a si lio mi a si, India ah.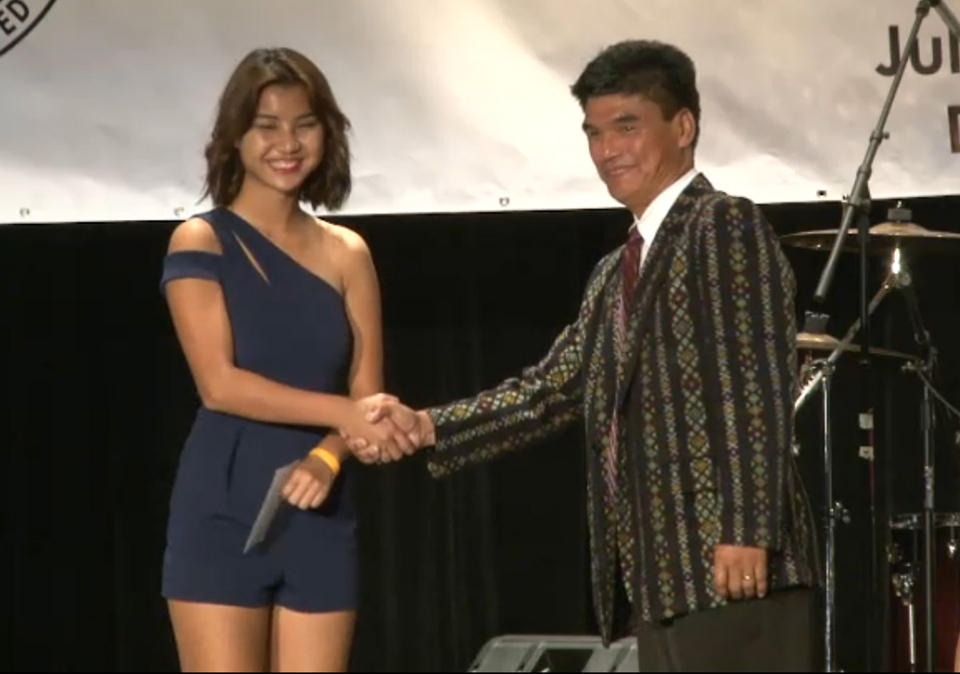 Fashion Show pakhatnak laksawng. Pasator cu cattial laksawng tehna pekter awk an si deuh, hihnu ah cun.
Tutan cu laksawng sin ah tangka an telh pah rua ka ti. Tlawmte a si hmanh ah a sining a hmaan cang.
Ahlan ah cun laksawng petu ka rak si tawn ve. Atu cu ka telpi kho ti hna lo.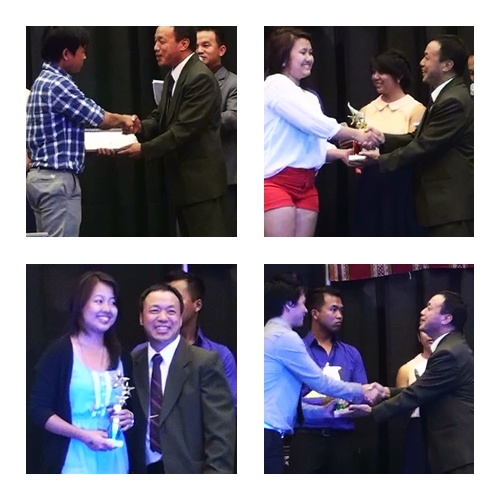 2013 lio hmanthlak tthing ka taar ve bia, ka hmanthlak tal itel ve seh tiah.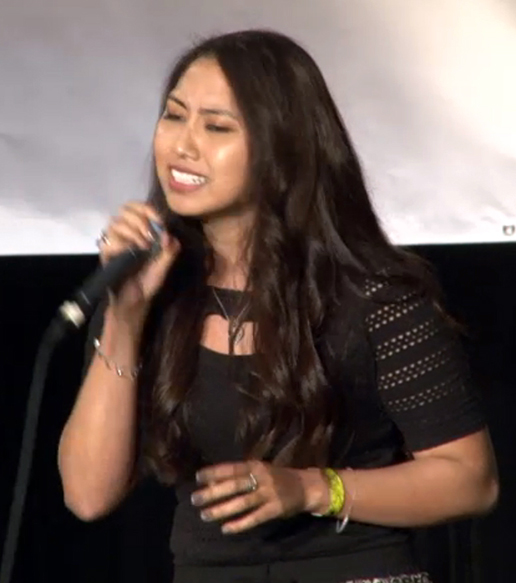 Maw Suimi hnephnup!
Miss CYO 2007.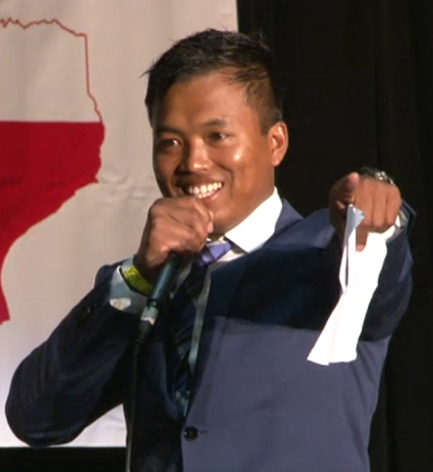 Van Dawt Lian. Ngo deuh lakin hmaan kan in thla kho rih lo.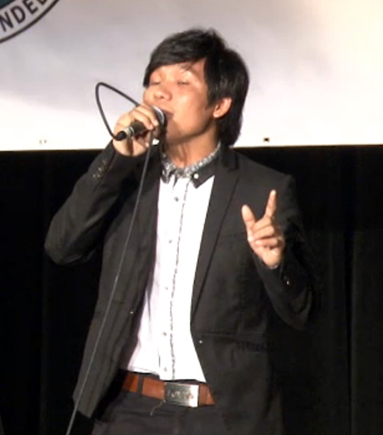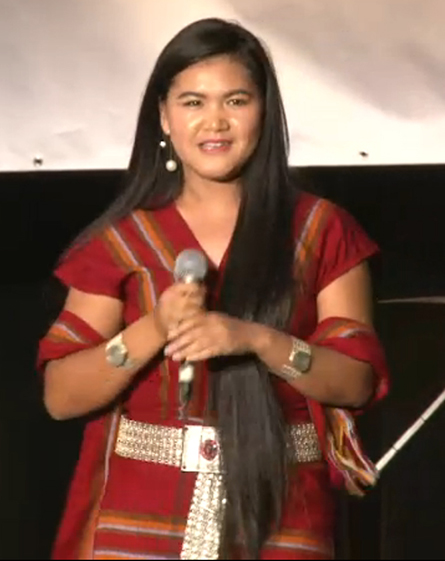 Hlasak thiam pakhatnak le pahnihnak. Asennu hi keimah thlah mi a si i, a kal lai ah ka zoh ta kho lo. A vong ttang tuk deuh rua.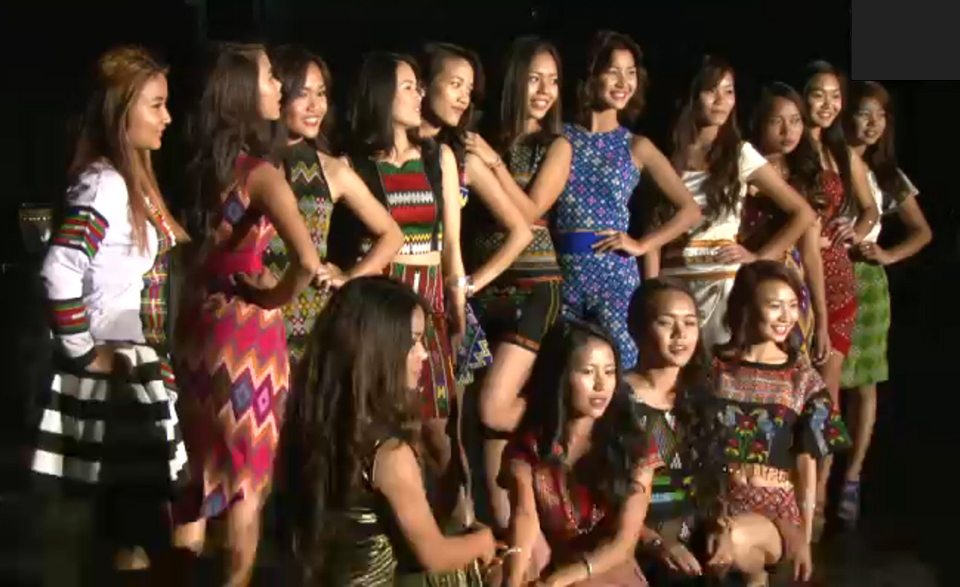 Kan naule fashion show an tuah ah an ichok tuk. Ka lung an mit.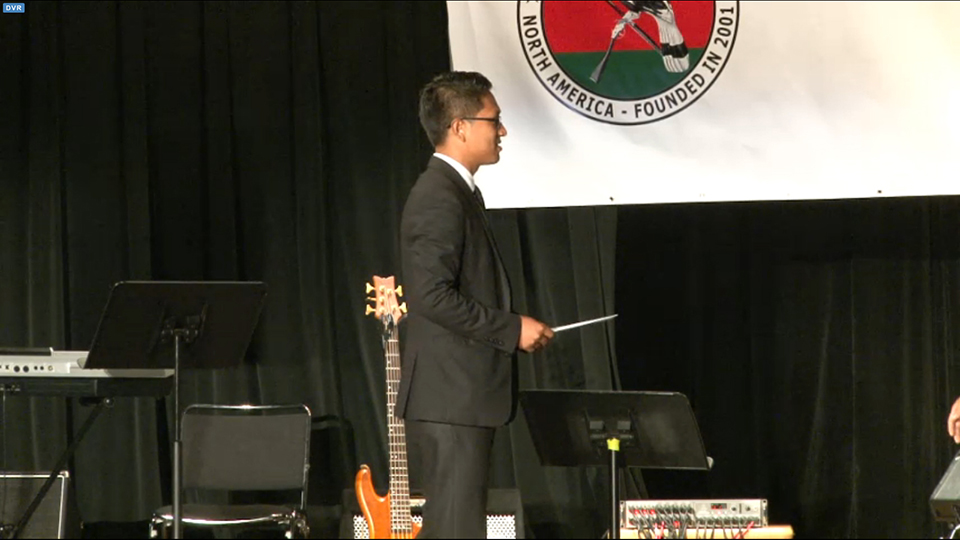 Dr. Siang Lian Sang (Siangbawi), Lai tlangval chorcheem. Lai Ram ah a tlung duak i fimthiamnak a chimh hna, CCU ah.
Lenghleicuang Thimnak
Miss CYO hlun an itel hi a biapi tuk mi a si. Cun bu thilti a si ca ah "Miss Contest Committee" a um ah a ttha.
Par Len Tial (18), Sarah Lalrempui (20), Maate (18), Bawi Thluai Tum (19), Dawt Hlei Tial (21), Tluang Sui Meng (18), Deborah Zachi Cung (21), Van Bawi Zi (19), Aye Mar Kyi (19), Diana Cer Vang (19), Ngun Tin Thluai (18), Ngun Hlei Cuai (18).
Par Len Tial a ra chuak hmasa bik i kan zaang a faak, mah gown celngel cu aho dah a hrukter hnga ti in. A gown nih a hloh ko. Gown hruk zaan cu an body structure le catwalk zoh zaan a si. A gown nih a phenh dih hna ding a si lo. Atutan pawl gown ah cun Dawt Hlei Tial gown aa dawh bik lai, achang ah Zachi gown.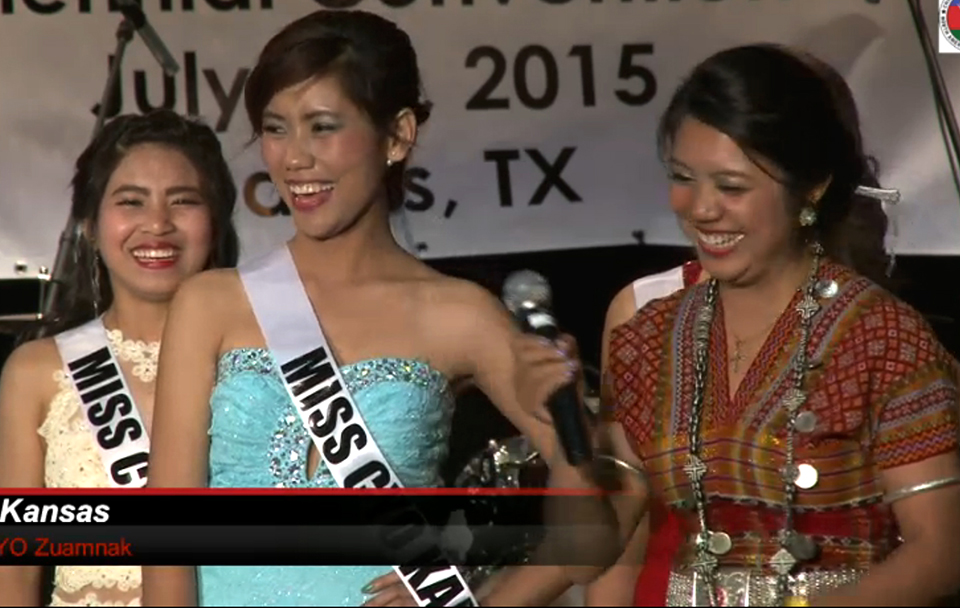 Mi smart pa khat nih nawl a ngeih i amah suaining te bak i thil a ti ah cun, minchiat ding cu a duh lo i a tthat khawhchung in a tuah. Cu tik ah thil ttha a chuak. Mi tam kan ibawmh tik ah, Kawl i, "Saya mya yin tinbaw pyet tte" an ti bang in kan hmual aa nge lo, kan ikian, kan irinh i thil ttha bik a chuak lo kho. Khattelei ah, minung pa khat lawng i khua a khaan dih ah cun a palh nak zawn a hmu tu le a remh tu an um ti lo. Cun thil soiphor a can tik ah amah cung ah mawhchiat a tlung. Cuca ah, mibu min i thiltinak ah hin committee um hi a ttha tiah ruah a si ttheu. Miss Contest zong hi CYO min i tuah a si tik ah committee umter ah maw a tthat, mipaak pa khat kut i chiah dih ko ah dah a tthat ti hi ruah a hau kho.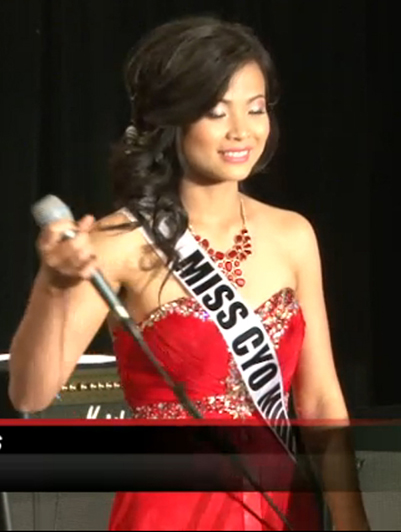 Lenghleicuang thim hi mui dawh iang ngei thim a si lo; ngaknu za bik thim a si.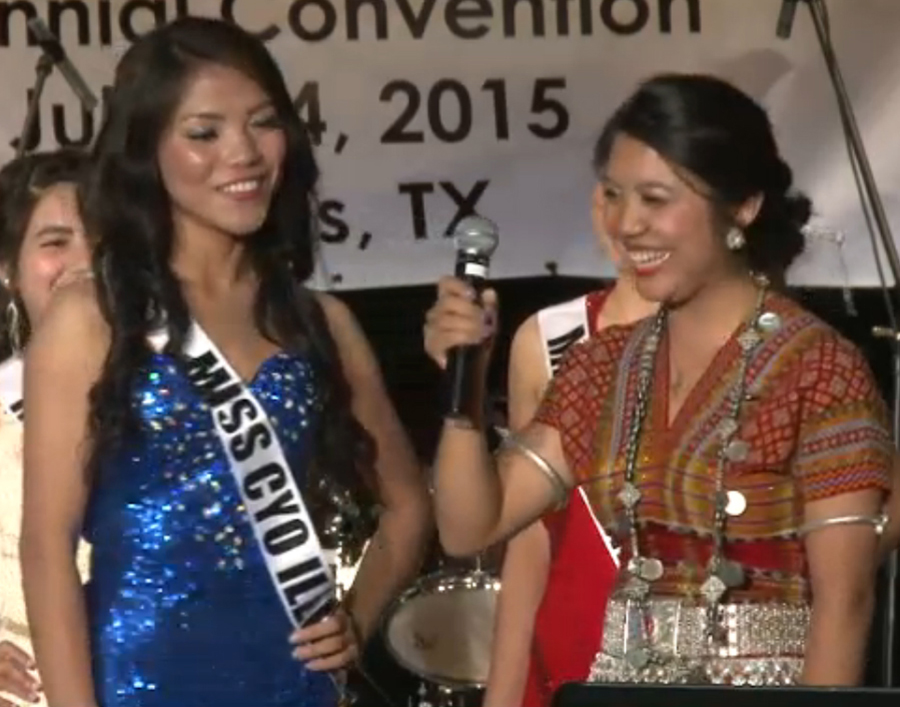 "Na takpum chung ah na zei dah naa uar bik?" ti bantuk tehna hi Mirang nih cun an hal lengmang ko hna; nain Laimi hal ding ah cun ruah deuh ding a si. Lai phung he aa tlak lo. Kannih miphun cu aa toidor mi le a huivel mi kan si. Ka mit a ttial e, ka hnuk aa dawh e, ka ttawk a ttha e ti tehna chim cu aa dawhhoih lo ah ruah a si, culturally inappropriate. Mah ca'h cun chim lakin hal ding an si lo. Miphun dang tuah mi kan tuah tik ah 'kannih nunphung he aa tlaak maw' ti ruah chih ah a ttha.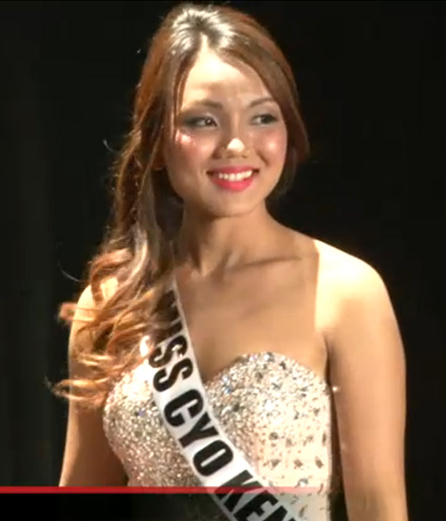 Tutan Miss zuamnak i an dirhmun cu ka rak ruah ning bakte a si.
Mahhna pathum an izuam tluk a si ko, mi tampi thinlung ah cun. An izum cio dih. A hriang pahnih khi kum 21 veve, alai i hi kum 18.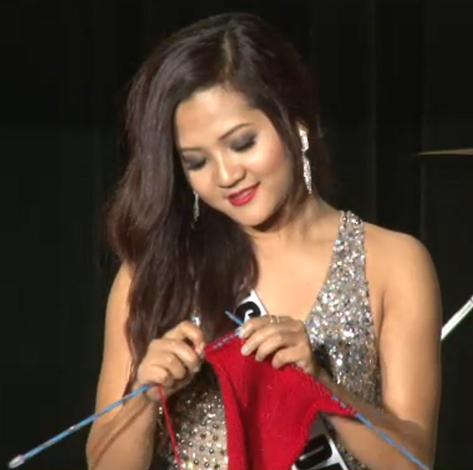 A hawinu Rebecca nih a zumh tuk; kei nih 'mah kha maw aa zuam ve hnek?' ka ti.
Lai thuam cu asen hi a si e! Hnittial hring, nak, raang, cica, tehna cu kan pile ro zong an si lo. Halkha nu thuam hi bawinu thuam. Tlaisun thuam hi bawi fanu thuam.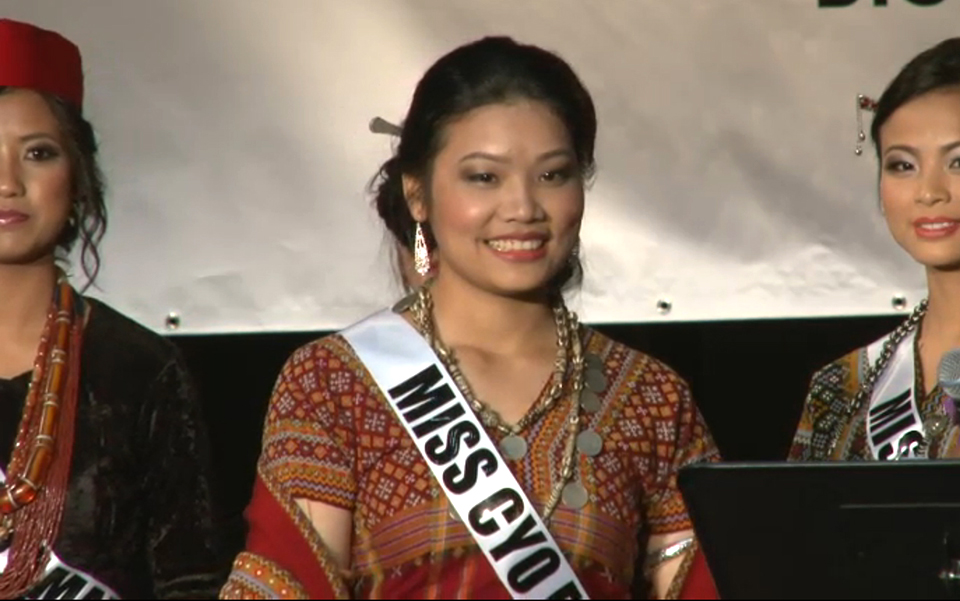 Lai thuam cu sam nak he ithuamh ding. Sam sen cu kan nule nih an izahpi. Hmailei ah cun sam sen he Miss contest luh lo ding tiah phung ser ah a ttha men lai.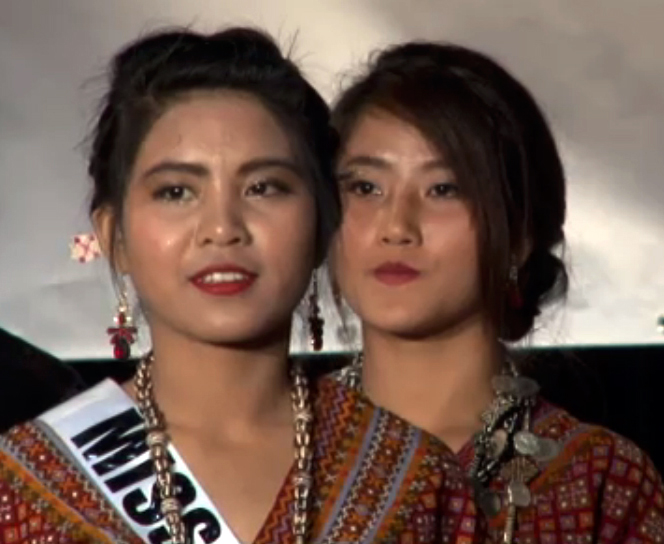 Hnulei-u hi cu Mindat a si i holh lehpiak a hau. CYO cu Halkhalei ta e an ti leen cu, khoi?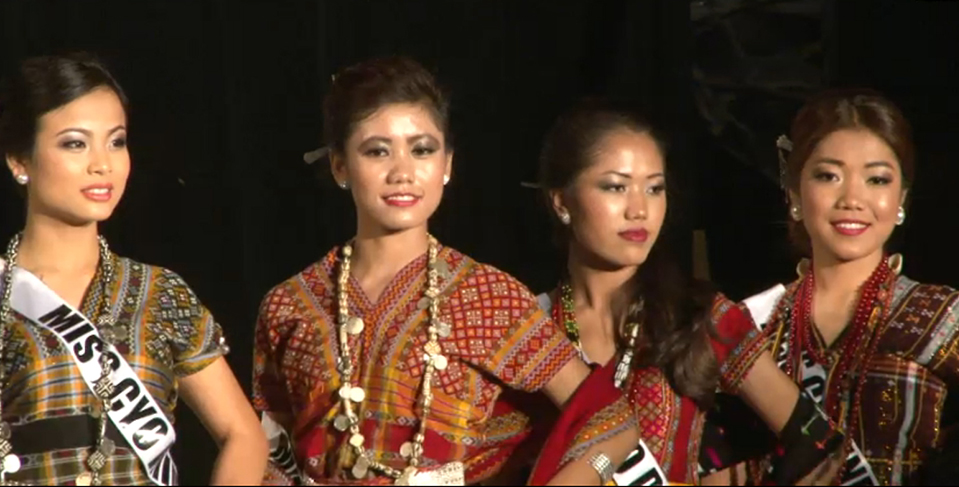 Sam sen sen.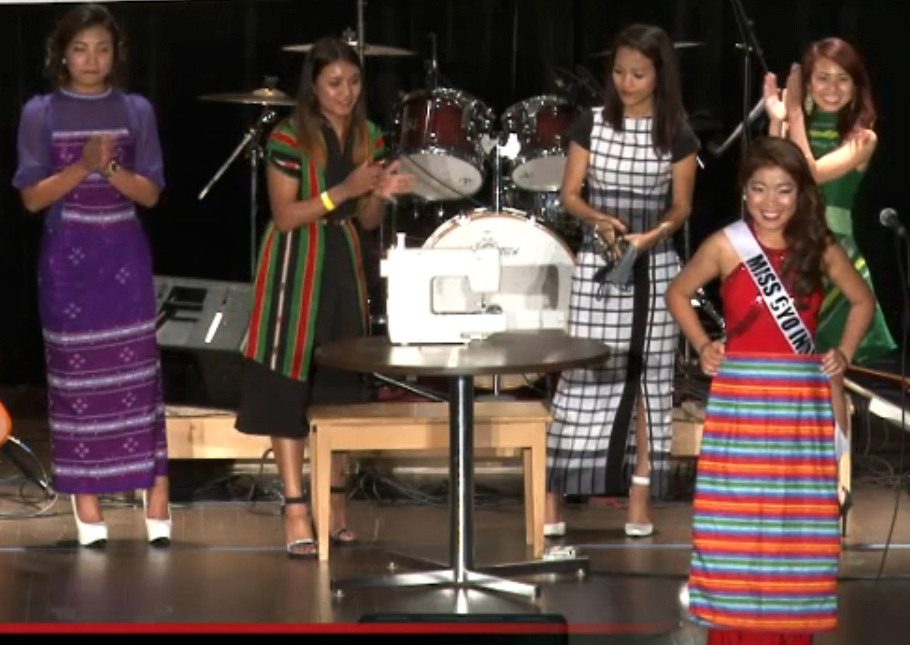 Thil tthit thiam a si i, minit 4 chung thil tthit nih cun a thiamnak langhter kho ding hlah kaw, a tthit cia mi thil a hawile nih an rak piah pah, a tthit lio ah.
Thiammi langhternak hi Miss CYO contest ah phiat cang ding a si. A ruang: (1) Thiam langhter nak i an langhter mi hi minit 4 hrawng i tuah mi si kaw zei huaha an si lo. Atutan Zachi Cung i a langhter mi zong hi thil tthit sawhsawh a si ko i thiltthit cu nu raan i thiam mi a si ko. A design tuah mi fashion show a tuah tu a hawile um hna hlah seh law thiltthit sawhsawh cu zei a si hnga lo, thiamtah a thiam na'n thilsining nih langhter a pe lo. (2) Lainu hi "inn um" an si ti lo. An thilti khawhnak hi unlimitted a si cang. An quality hi stage show men nih a langhter phaan ti lo. It should not be limitted. Pa i tuah tawn mi le outdoor i tuah mi thil tampi hi Lainu nih an tuah khawh cang. Mah cu inchung ah tuah awk an ttha lo. Stage cung i talent show kan tuahter hna ah cun an quality kan limit piak hna ah a cang. Zeitin tiah, stage cung ah cun hlasak, laam, chenglawi tum tehna a thiam mi lawng nih an hrang langhter awk a ttha. Mahhna ca ah cun advantage a si. Tiliau, tennis, cattial, hlaphan, design suai, inn ttamh, pangpar cin, tehna a thiam tuk mi an um zong ah annih quality cu langhter awk a ttha ti lo. Annih ca ah disadvantage a si. That's not fair. ><> Miss Universe le Miss Teen USA contest ah cun talent show hi an phiat cang. <><
Puan hi a hau theng lo eh! Pungsan tthat hrimhrim ah cun a-aih i i-aih lo ding.
Bia an hal hna mi ah politics a tam tuk. Why is that? Cun, bia har tuktuk zong an hal hna, High School level kan nunaule. Pakhat hawihna cu, "Obama si law IS kong ah zei dah na tuah hnga? Thein Sein si law zei dah na tuah hnga?" ti an hal. An hloh bak. Vawleicung pa fimfim ibawmh hmanh ah zeiti ti awk an hngalh lo mi thil cu zeitin dah High School kai lio kan naule nih sehkanh 10 chung ah an ruah khawh lai! Thein Sein kong aa chap chih rih. Pakhat ah, "CNF nih zei dah a tuah awk a si tiah na ruah" ti a um rih. Political party pakhat thilti cu aho nih dah zei ah an rel theng. Aziah dah a ruah theng lai? Mah bantuk question kha cu hlonh ding an si. Such questions should be disqualified. An kum le an eduation level ruah chih ding a si. Cun ISIS kong tehna, Rohinga kong tehna, hi Laimi issue an si lo. An hngalh zong a hau theng lo. Lainu thuam kong tehna tu hmanh hal deuh awk an si. Hihnu ah cun question hi screening tuah ding an si. Cuca'h Miss Contest Committee a um a herh khawh nak cu a si pakhat.
CYO Beauty Queen Par Leen Tial. 2013 lio ah "Miss Chin Facebook" title rak pek cang mi a si.
Thatha, Van Tha Par, thilti le aa thuamhttamh ning tehna nih kan hmai a kan hngalter tuk. Mi pa khat thawng, sa pa khat thawng.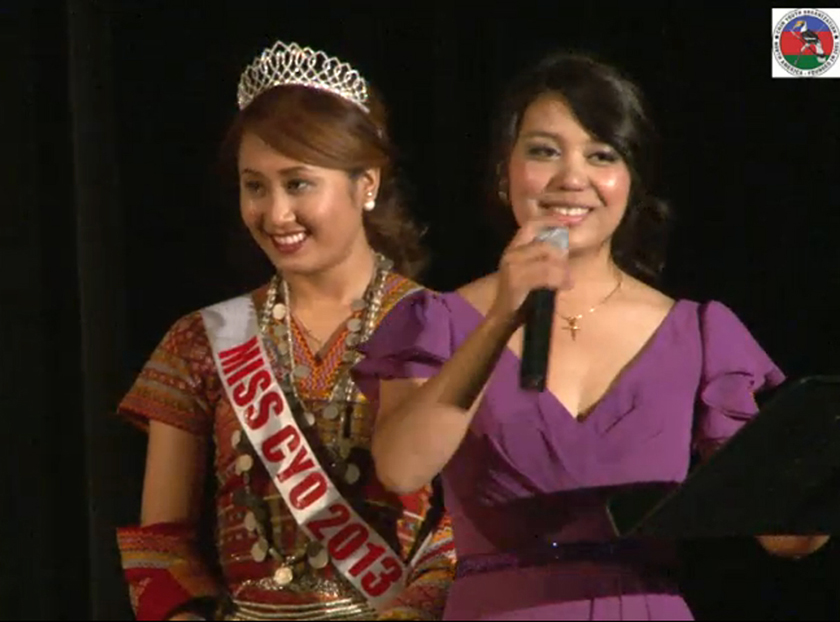 Tthattha le Tthattha. Zai Tha Par le Van Tha Par.
Miss a ngah lai tiah ka zumh i a ngah taktak.
Indiana University a kai lio mi a si. A khua cu Matupi.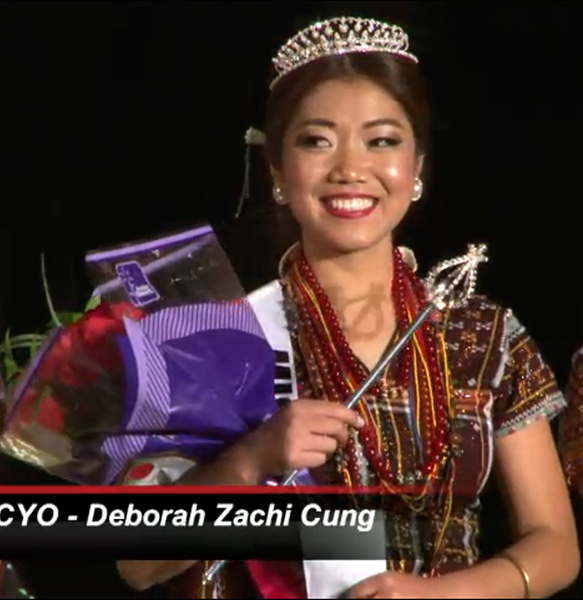 Miss thim a dih lecangka in mei an hmih dih e ti ko hna seh law, hmaan thlakpi tu zong ngei hna hlah.