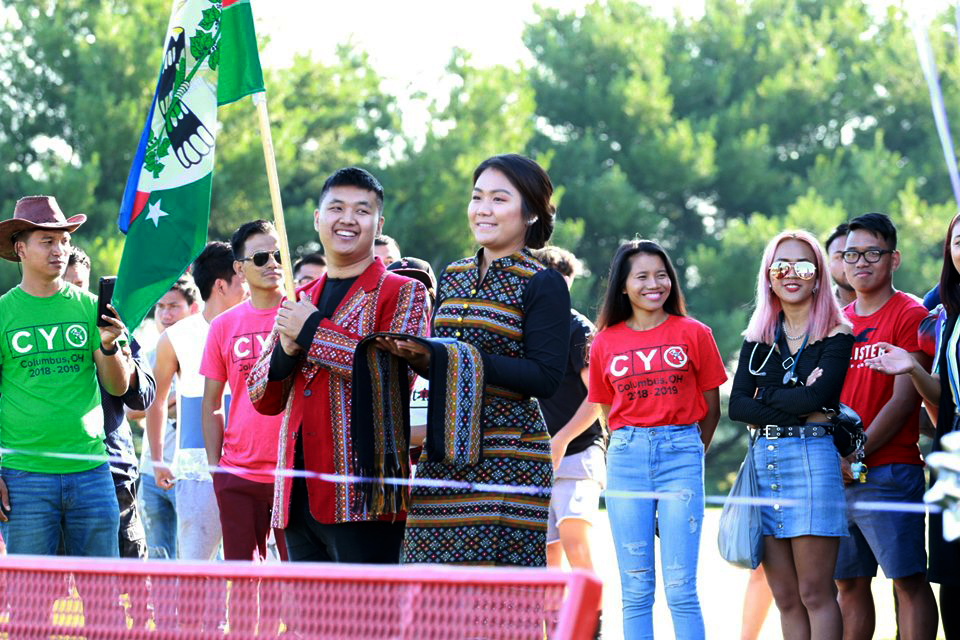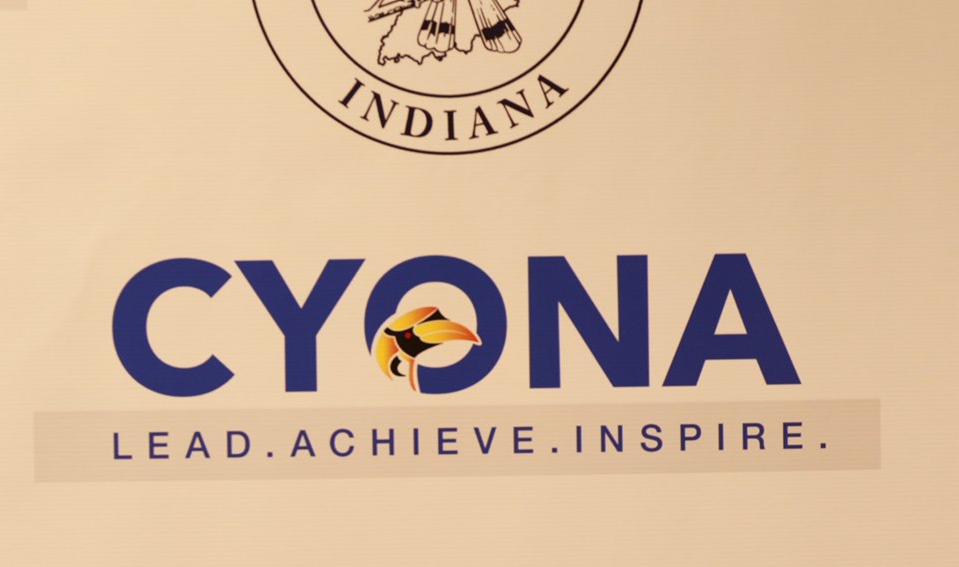 CHIN YOUTH ORGANIZATION OF NORTH AMERICA
10TH BIENNIAL CONVENTION
INDIANAPOLIS, U.S.A.
2019 July 4-6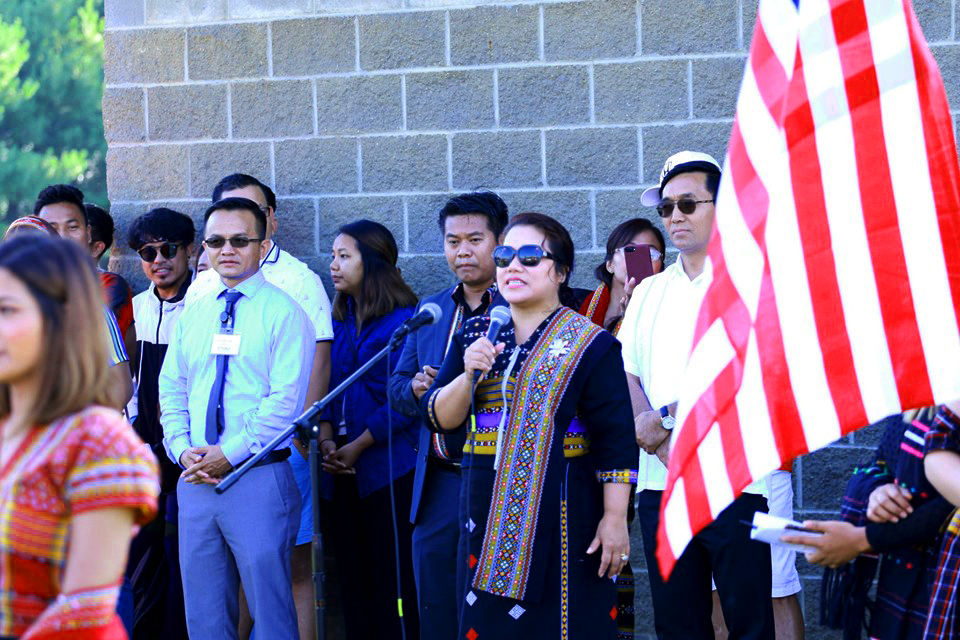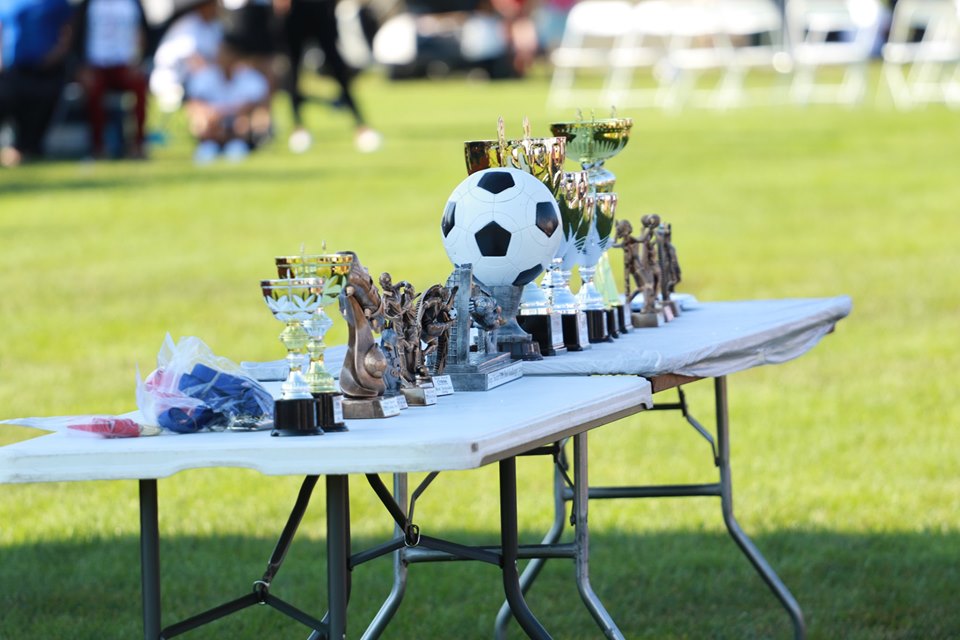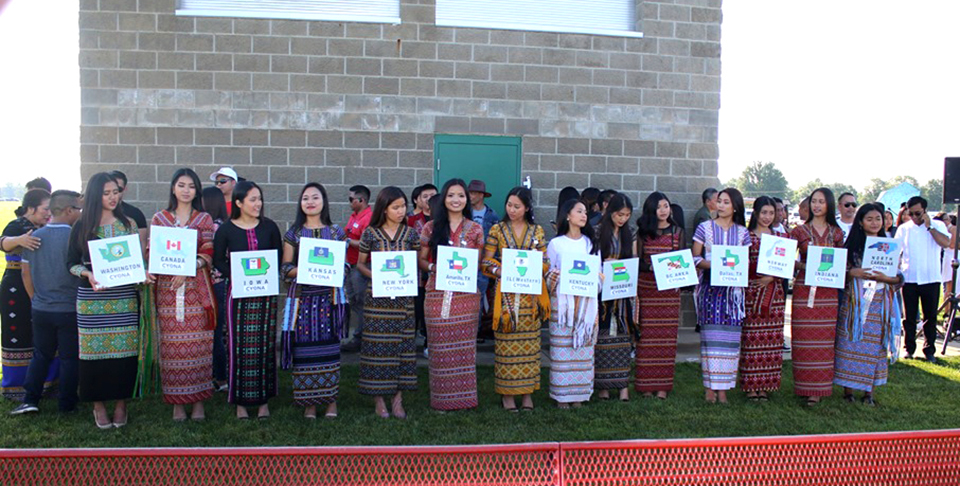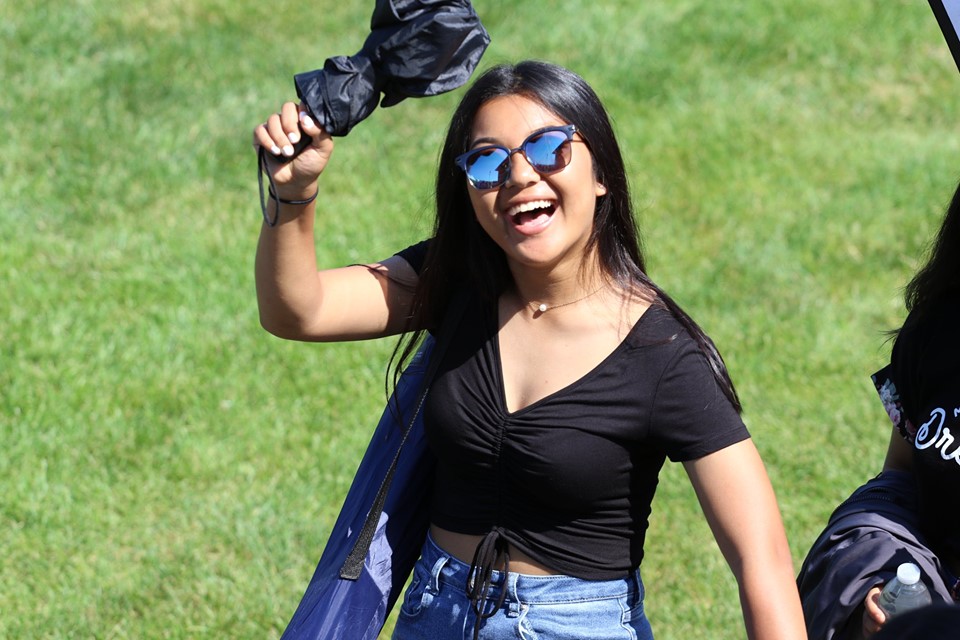 Real joy.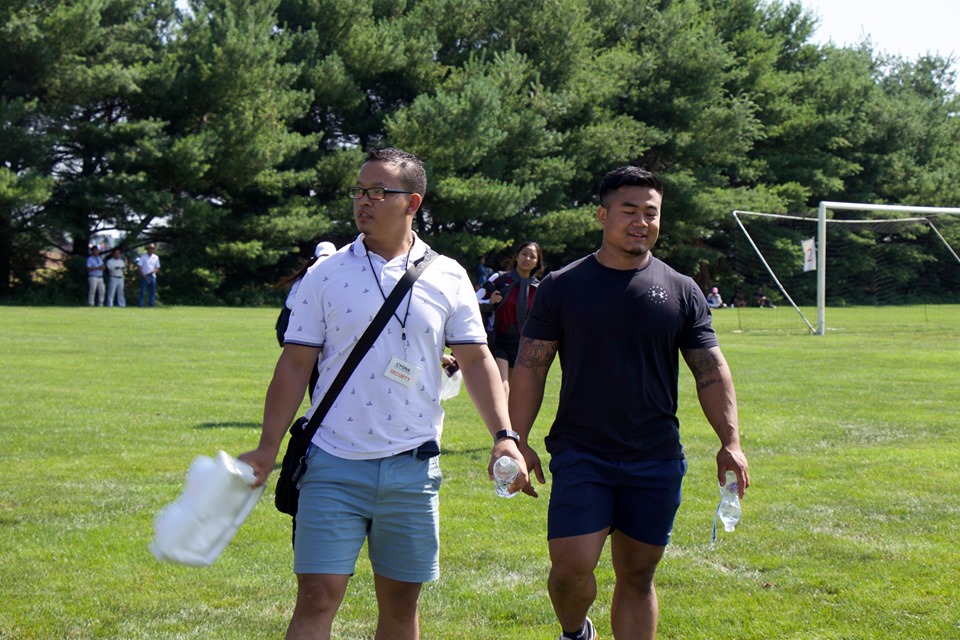 Amarillo pasatorpa zong hi paih a tthawng mi a si ve. Atu zong ipai seh law ka zumh pah.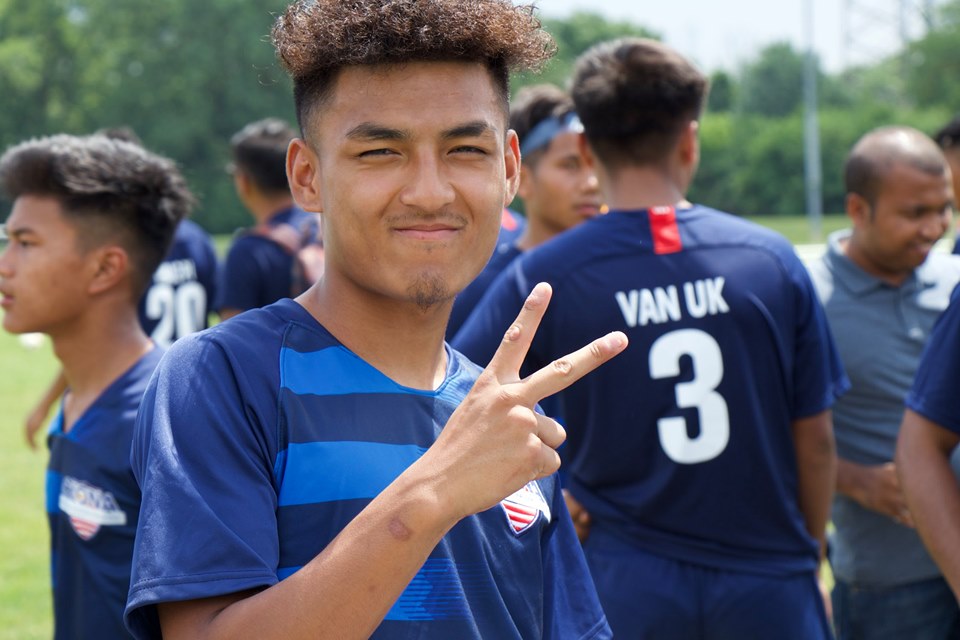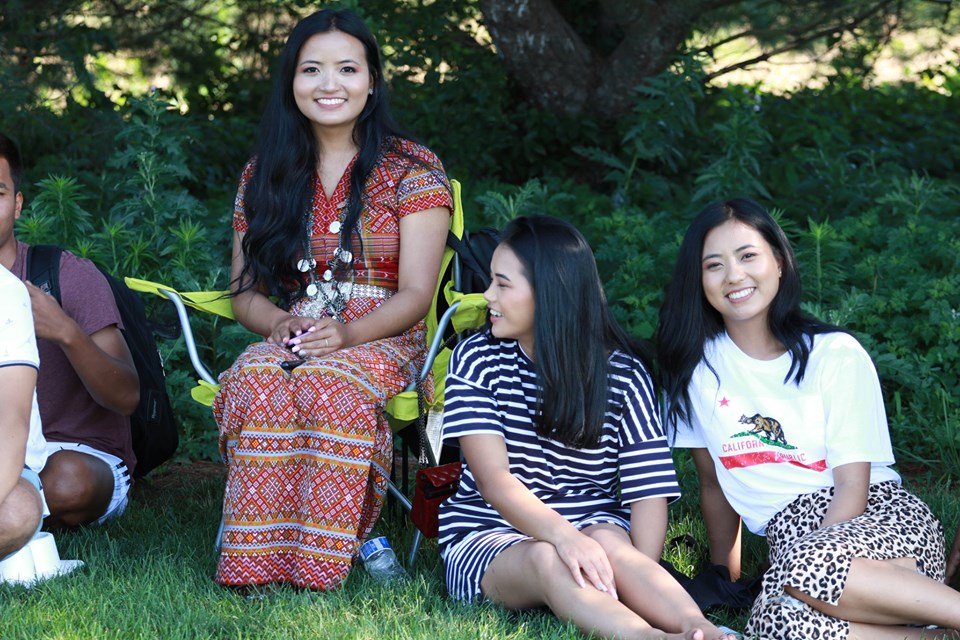 Angki raang nu hi CYO midawh Par Len Tial a si. 2015 ah Miss CYO First runner up a rak si. Laithuam he a tthu mi hi a nau a si (a min ka hngal lo). Tutan hi Miss aa zuam ve, Amarillo CYO in.
Lai khal khal.
Laimi zaanglek kan tuah ah bual tlangtla (refree) ah miphun dang lengmang kan ruaih hna. Kanmah miphun ah refree a ttuan kho an um lo i maw a si, an imanh lo i maw a si, an hlawhhauh a sang tuk i maw a si, kan zuum hna lo i dah a ti hnga ka ti. Zumh lo bia a si ah cun mah zawn hi kan miphun kan chamhbau nak zawn a si. Dingte le hmaan te i rikhiah a tuah kho mi kan um lo asiloah dingte in rikhiah an tuah ko lai tiah kan zuum hna lo (kan lung a thiang lo) tinak bantuk a si. Mah cu kan si ti ding a si lo. Zumh awk tlak kan sinak a langh a hau.
Ni 2-nak ball chuih nak Lawrence Soccer complex ah ka va kal. Upa aho hmanh an rak um lo. Chawnh zong ka tong lo. Rebecca Bawi Zi Tial (Miss CYO 2017) a rak um celngel. "Na thau tuk bang?" ka ti i bia kan iruah. Kan rualchan nu Indiana CYO aiawh in Miss aa zuam hnek i, biachim ah a sungh lai kan zumh kong kan icaih. Dallas-nu a zumh cia.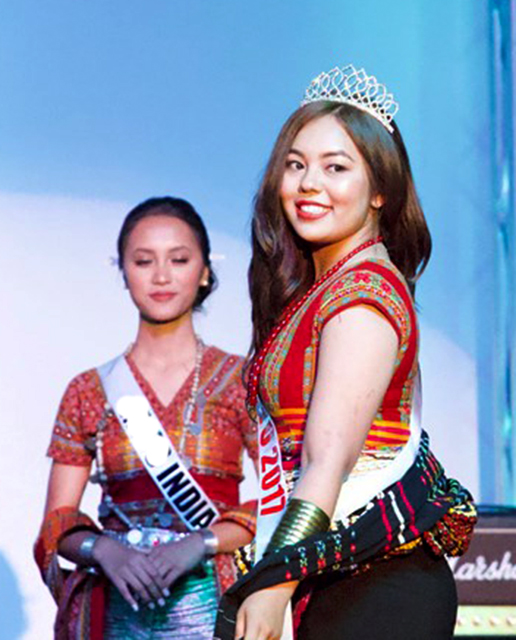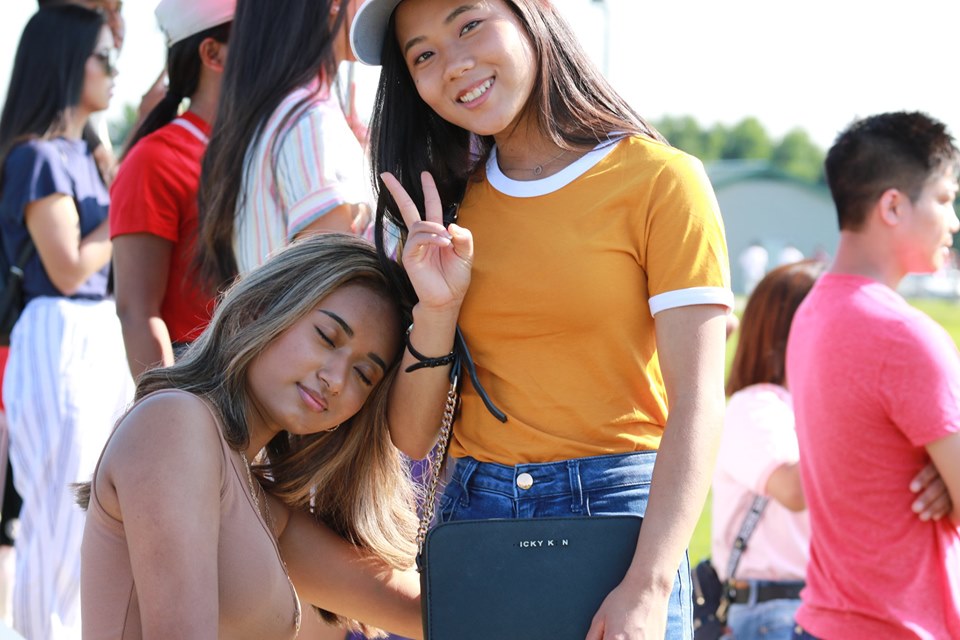 Kaa heel luala i ka kal. Ngaknu hmin hmin ka hmai ah an kal. Pakhat aa let. "E, kan Miss kha na si lo maw, ka dua, ka'n palh deng" ka ti. Zophei Fellowship nih Miss zuamnak an tuah i judge ah an ka ser i, kan rak thim mi a si. 'Atutan CYO ah Miss naa zuam lo maw, hla tal na sa hnek lo maw' ti ka hal. Cattial zuamnak i aa tel kong le pakhatnak a si kong a ka chimh. Personality a ngeih kan hmuh ca ah Miss ah kan rak in thim mi a si khe. Volleyball lei ah ka kal hna.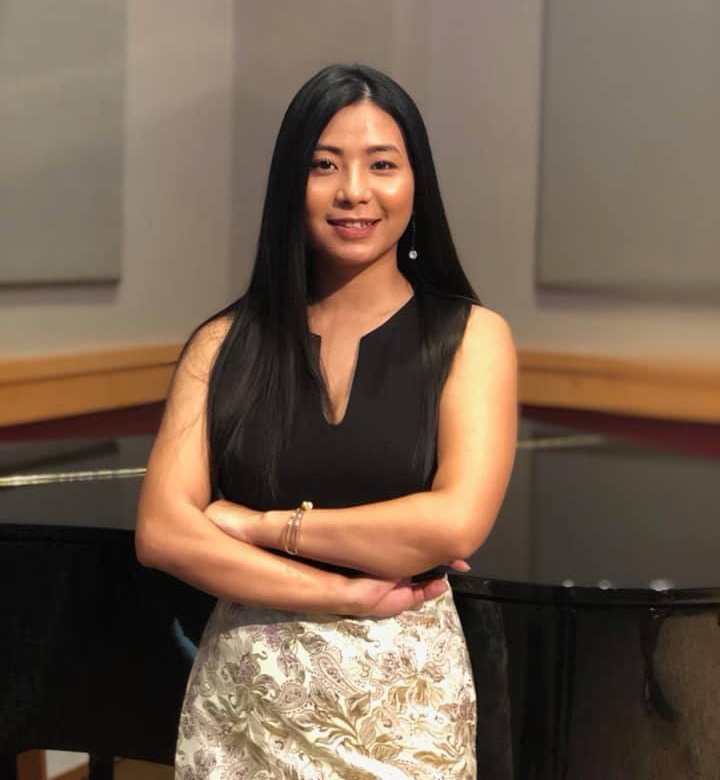 Miss Zophei (2018-2020) Ro Sung Hniang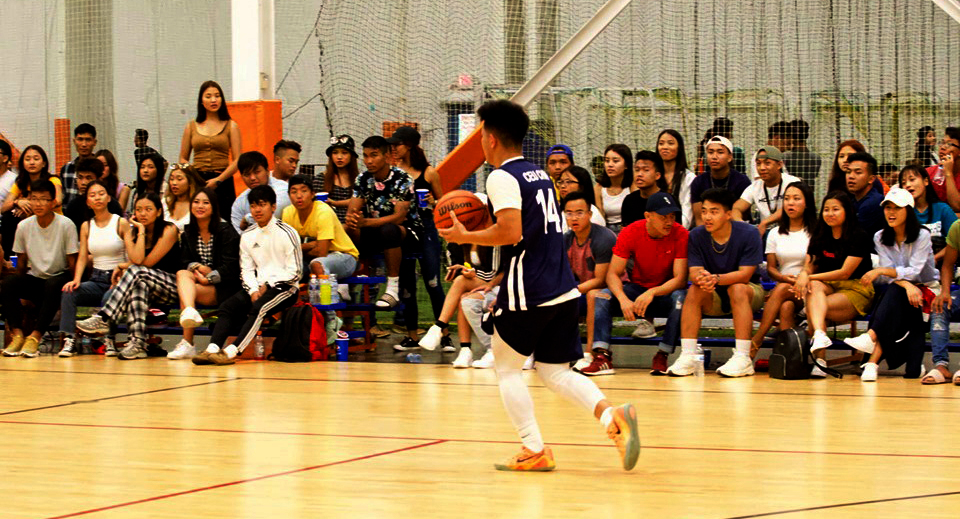 Ball bengh nak hmun i ka kal cu, kan Lai mino muisam le pumrua ah zeitluk in dah an zaat hnga ti va zoh ah a si bik. Pa cu azaza an tam. An dingdawng, an pumrua, an muisam, ka zoh hna ah an za bak ka ti. Nu belte cu, anmah cang cio ah cun an izaa ngaite ve ko nain, a lang kho an um tuk rua lo ka ti. Oi khat khua ka hoi i ka mit a taap lo ah cun,,,,, taap lo a si ko.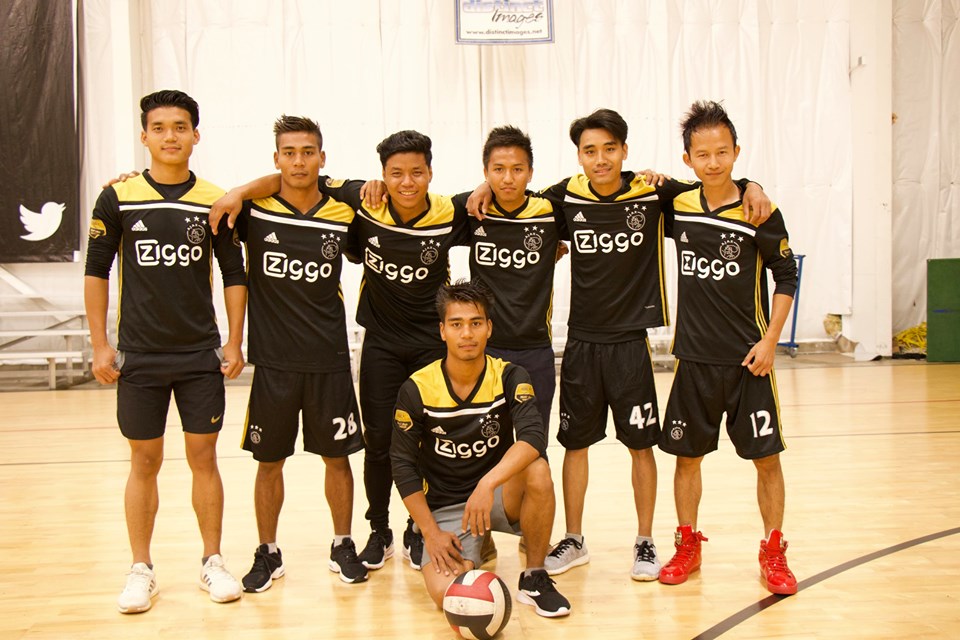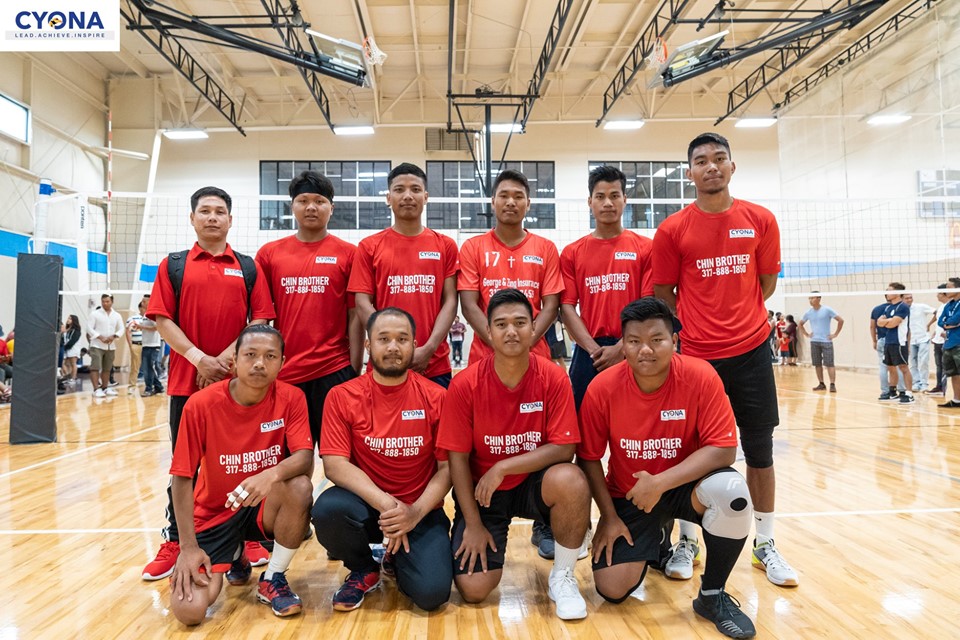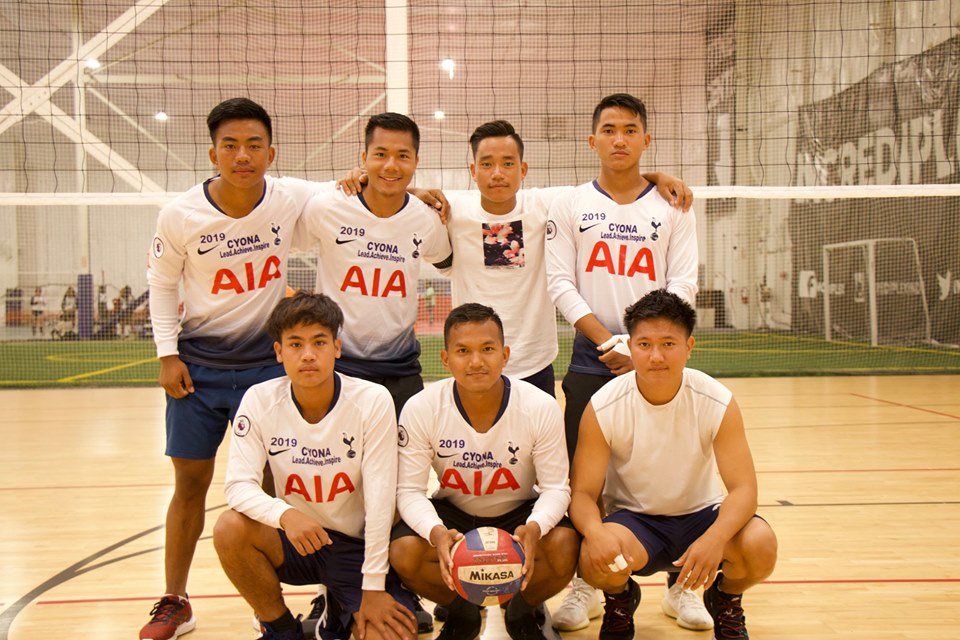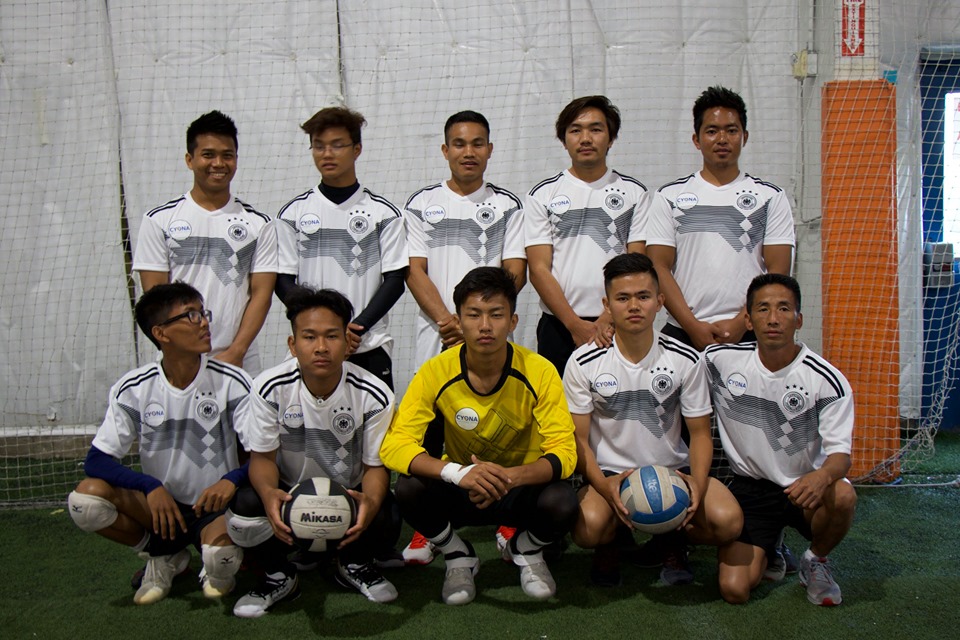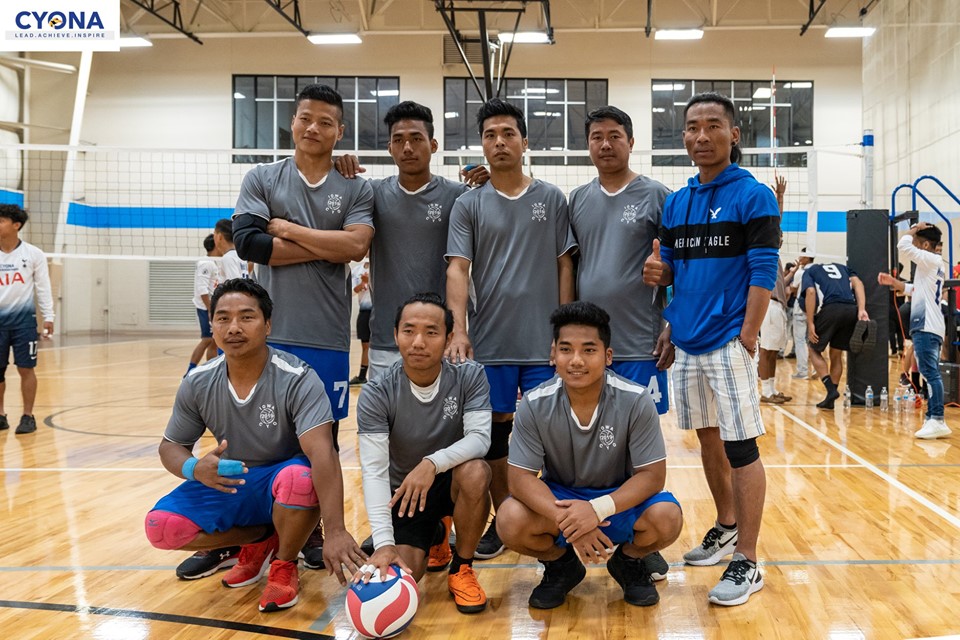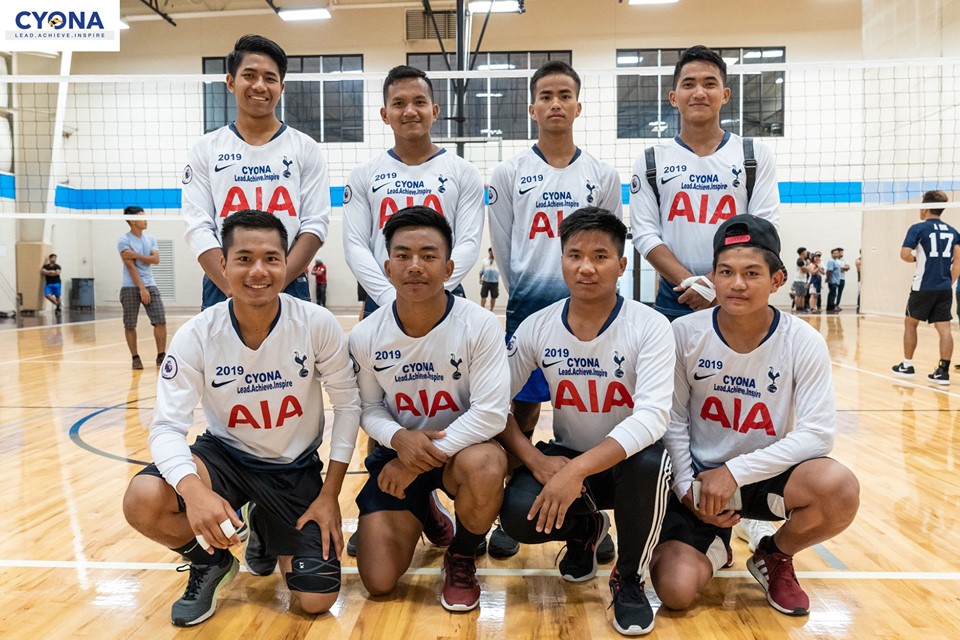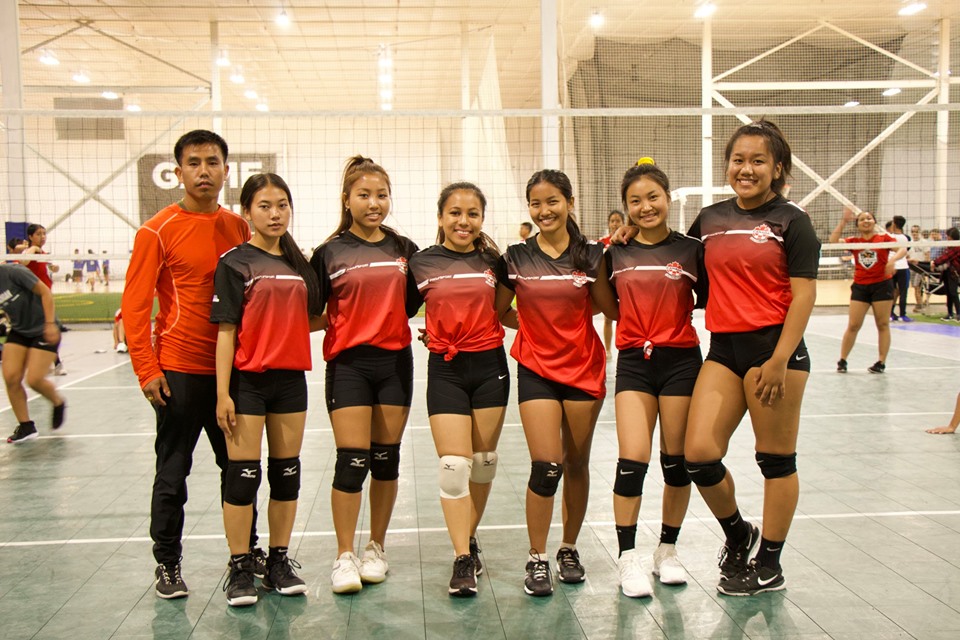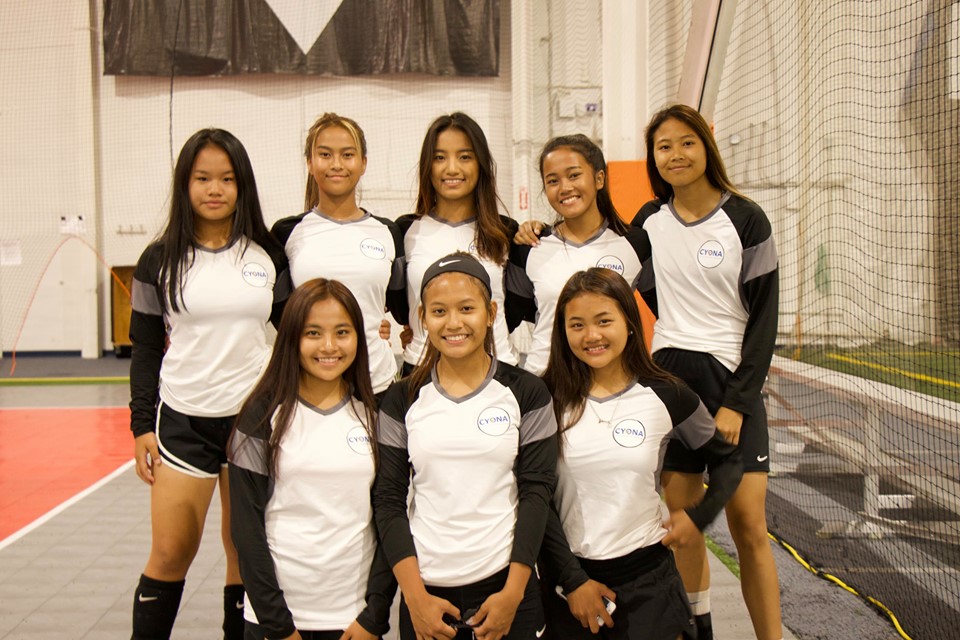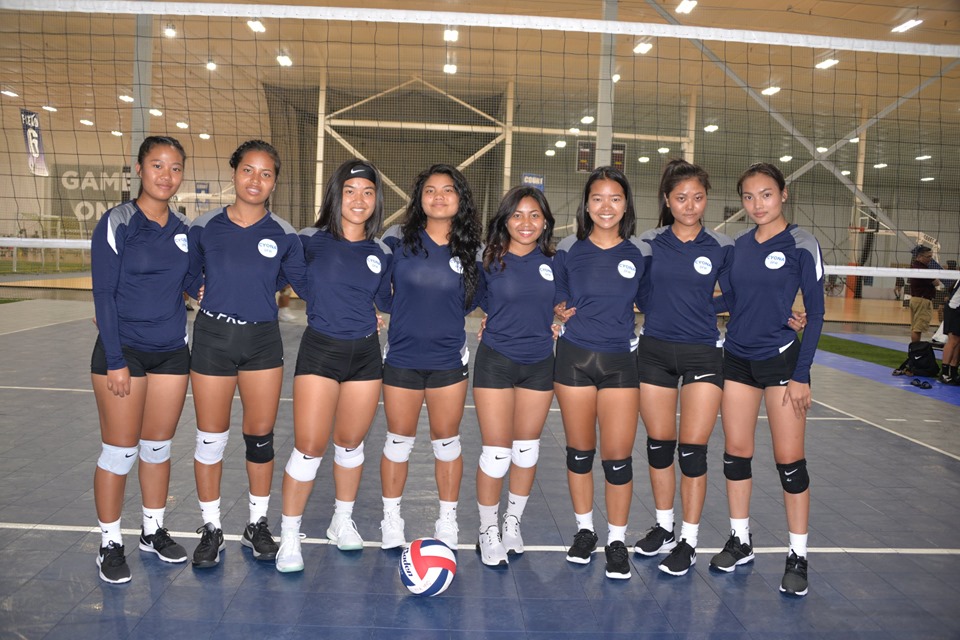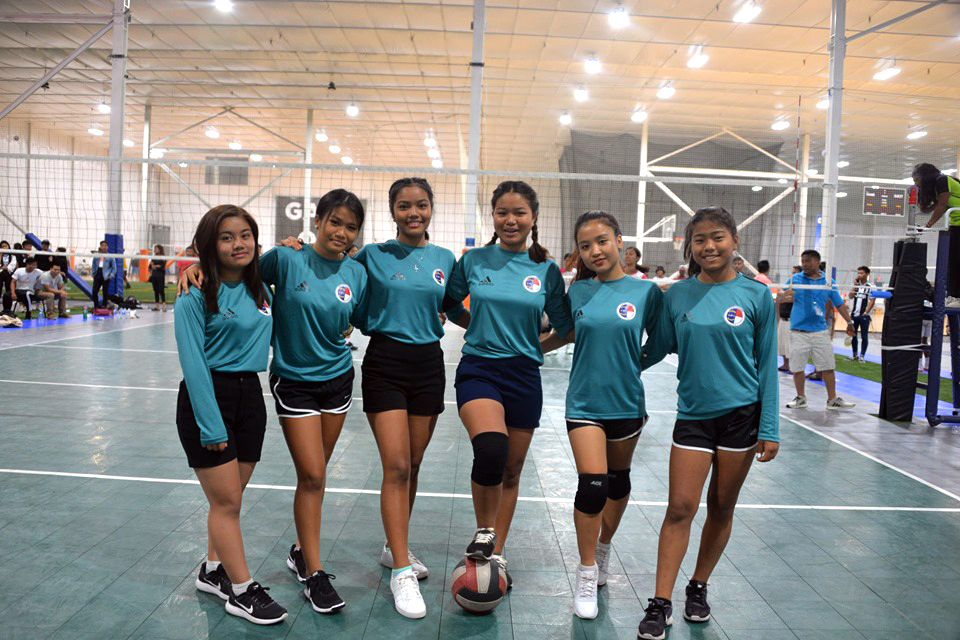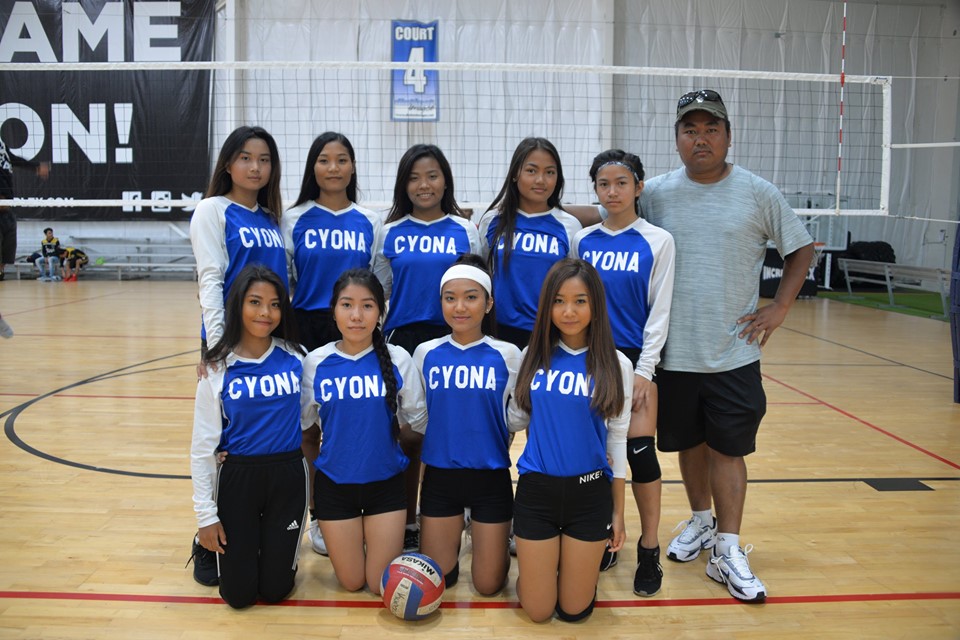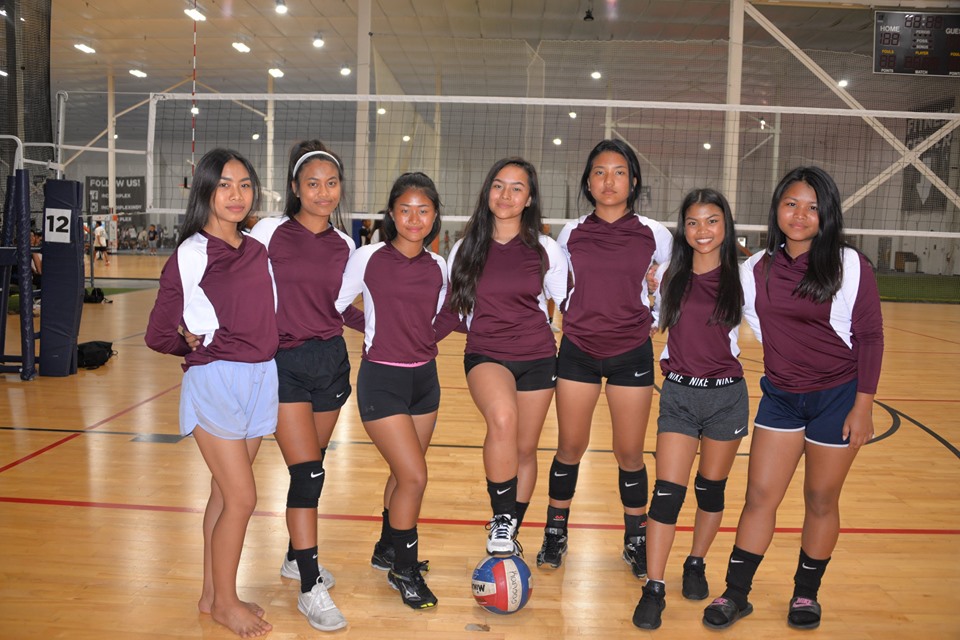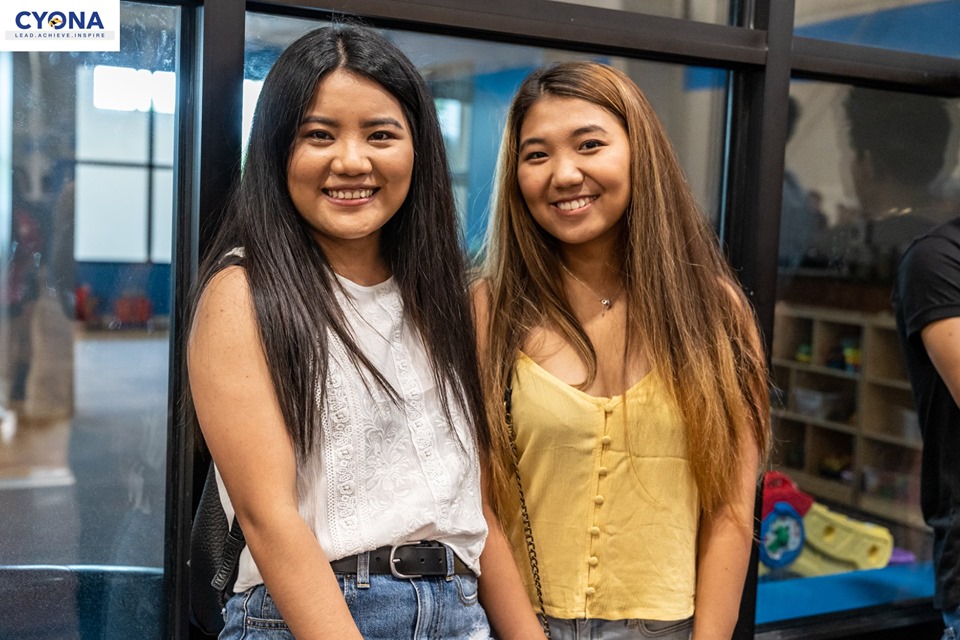 CYO hi micheu nih cun 'si-wa-ou' an ti. Texas lei holh maw a si, micheu holh dek.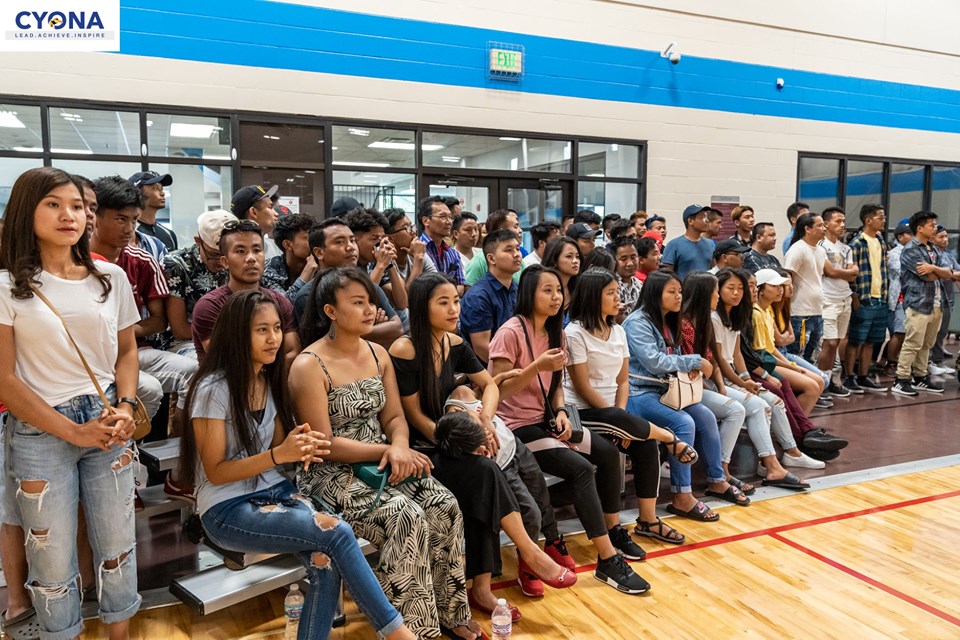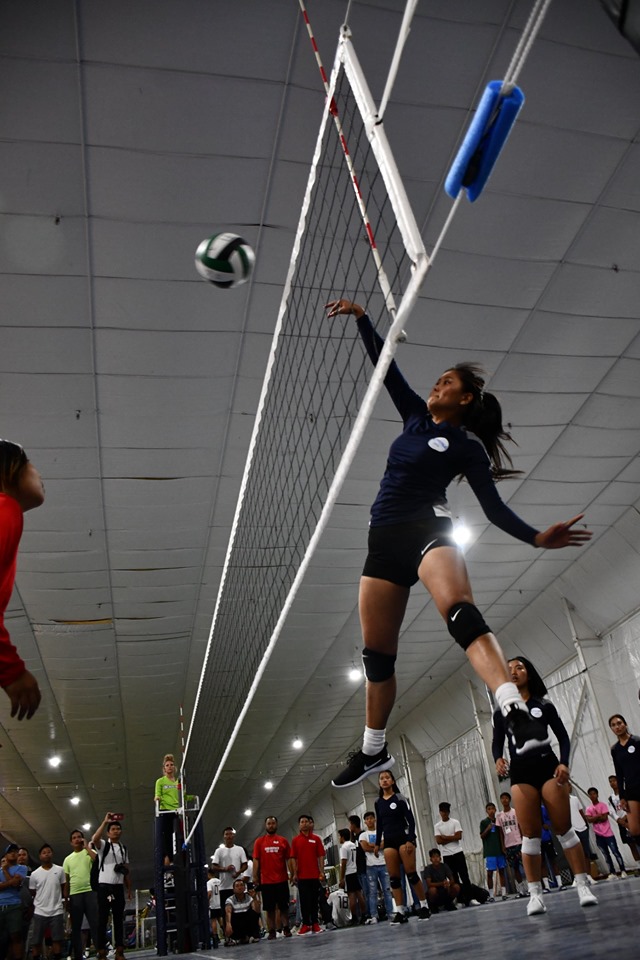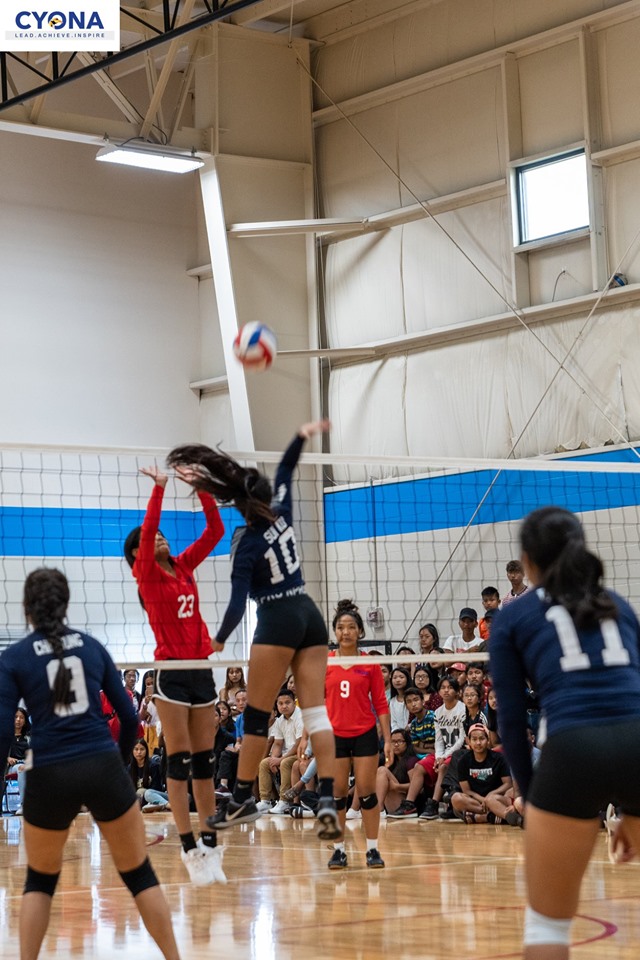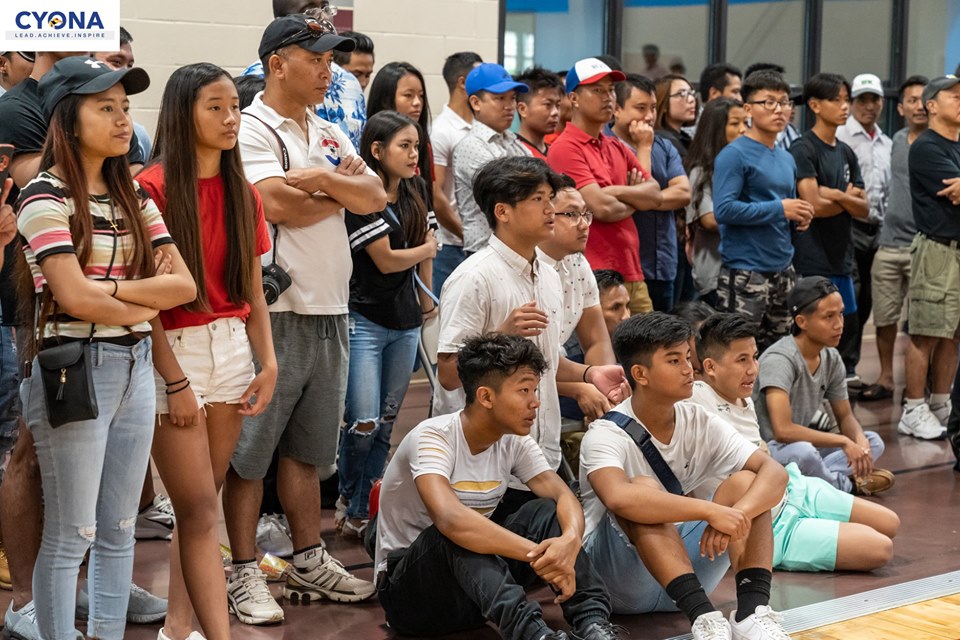 Volleyball a beng mi ah ka zoh nawn mi te a um; a hoiher duh a nung ngai in ka hmu i. Dallas team No. 3 a si. A keng ah Dawt Sung tiah aa ttial. Fashion show 1-nak laksawng a laak ka hmuh.
Champion team. Dallas nu volleyball team hi ka favorite team an si zungzal, kum dang zong ah.
Mibu laifang i angki dum (phone a zoh mi) khi Kuria pa si lo in Noel Dum ti in ca a ttial tawn mi, Tthintthang mekazin editor hlun ka u Al a si. Kawlram in a kan tlawng. 2020 kum election ah hin NLD in candidate ah aa pe ve hnek. Atang hmanthlak i angki sen daang hi a si (angki raang hi cu keimah, Ceu Hlun).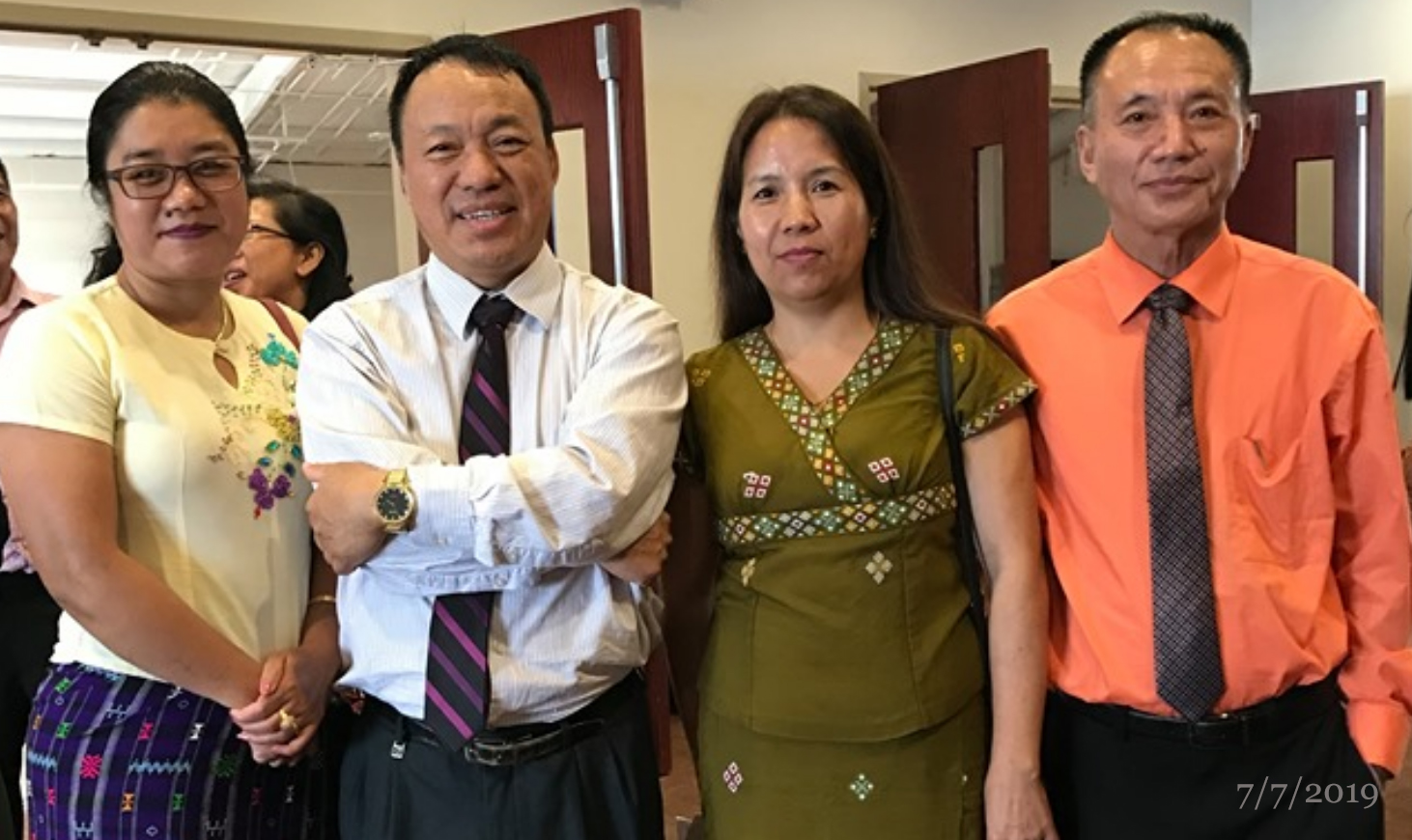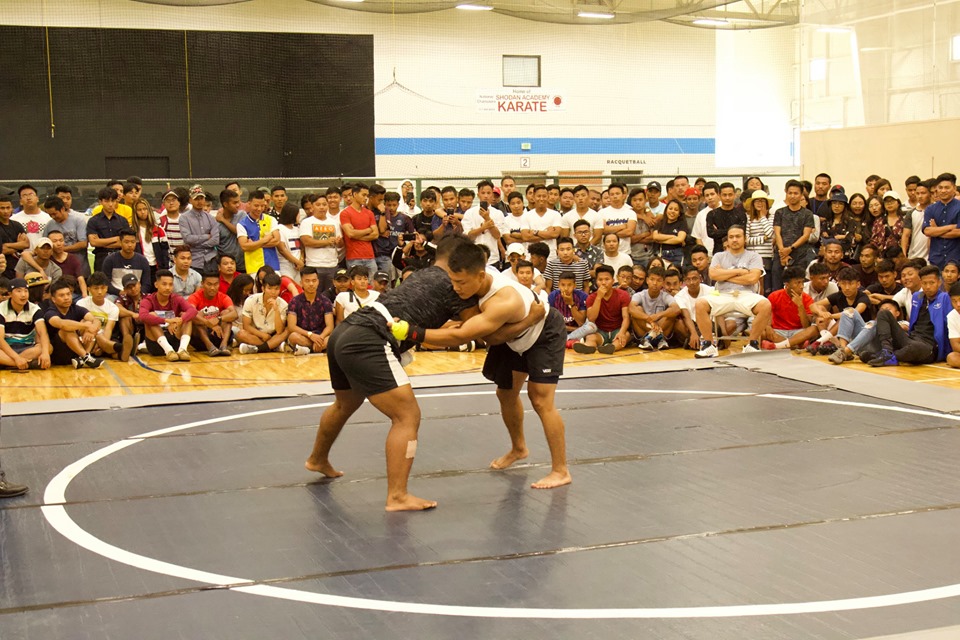 Kan miphun kokek zaanglek cu paih hi a si.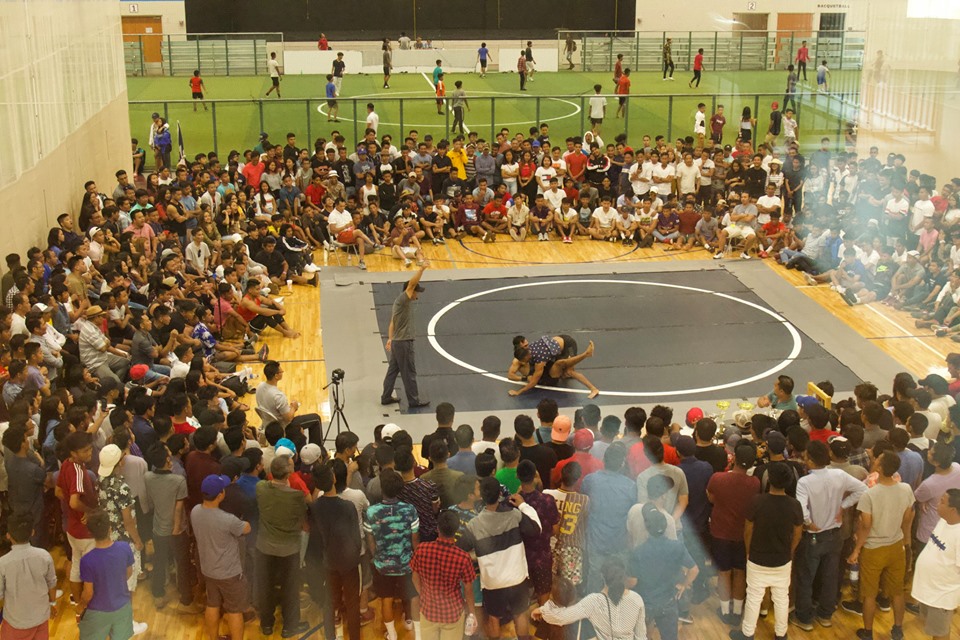 Paih zoh hi a nuam ko nain, mic i au a um nih a chiatchuah deuh. Volleyball tehna zong zoh a si ko i au a um lo. Paih ah hin aziah dek au aa tuah lengmang. A sinhttaan a niamter tuk.
Paih bual i nu luh cu ikhawnden nak a si ti a si. Atutan ah hin bualco a kut aa ilh i a hmaizarh WPC ah aa pai kho lo.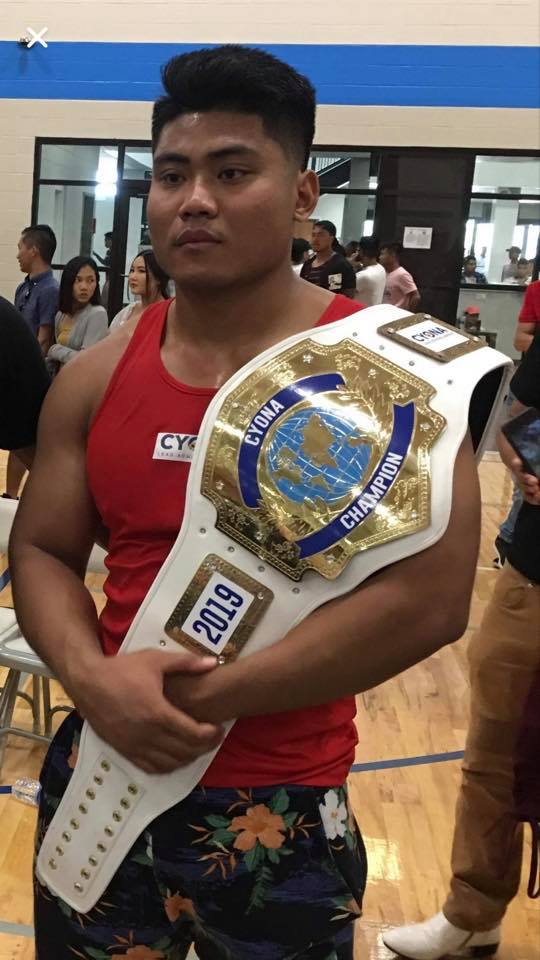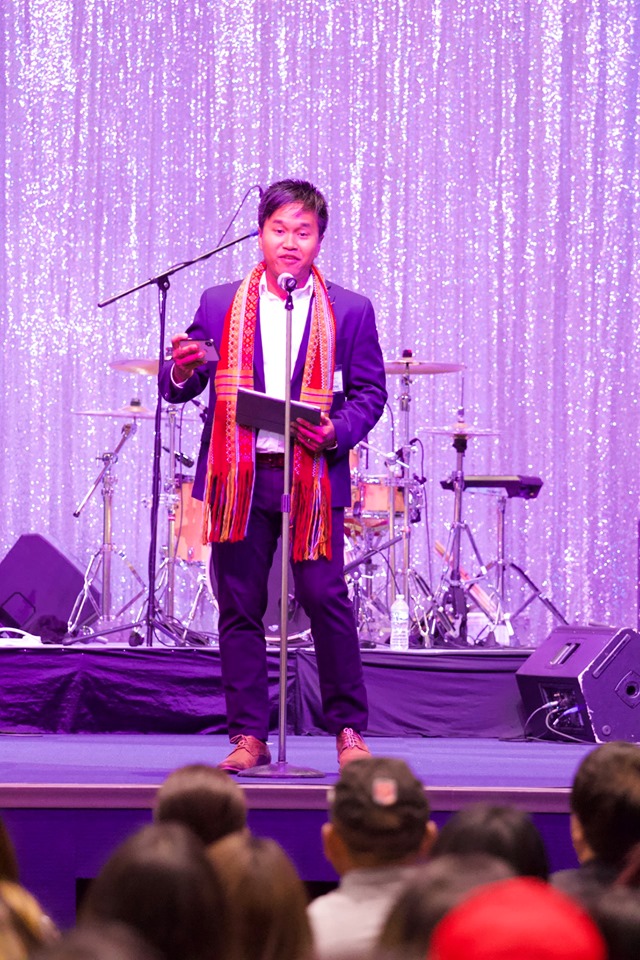 Bualco Biak Hmun Sang, Indiana.
Zai Tha Len Par (Miss CYO 2013) zong a ra ve. Zei an thiah lo.
Chin Evangelical Baptist Church nih an biakin sak thar, anmah hmanh i an hman rih lo mi, an kan hlanh. Kan ilawm bak.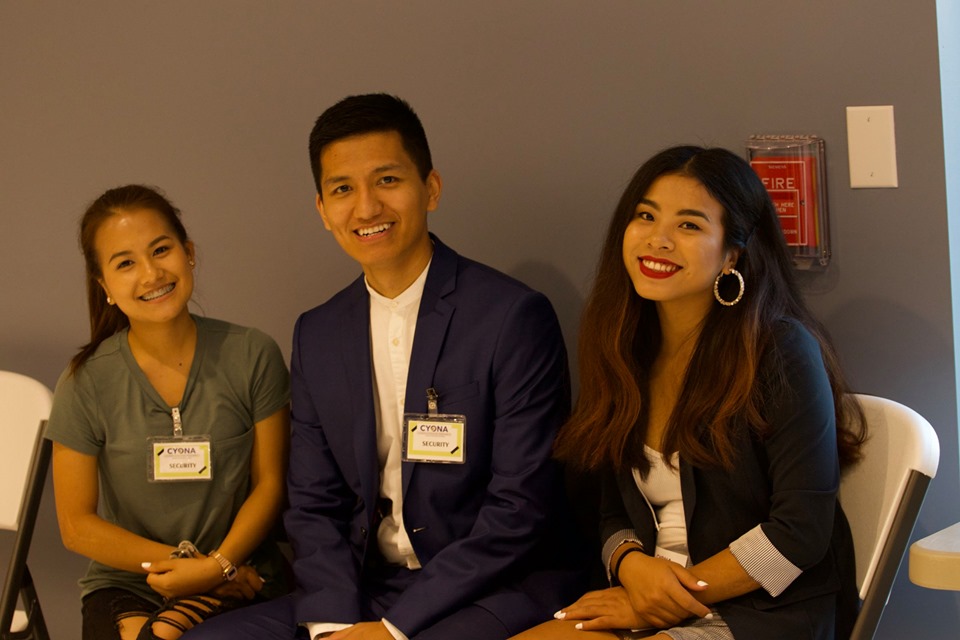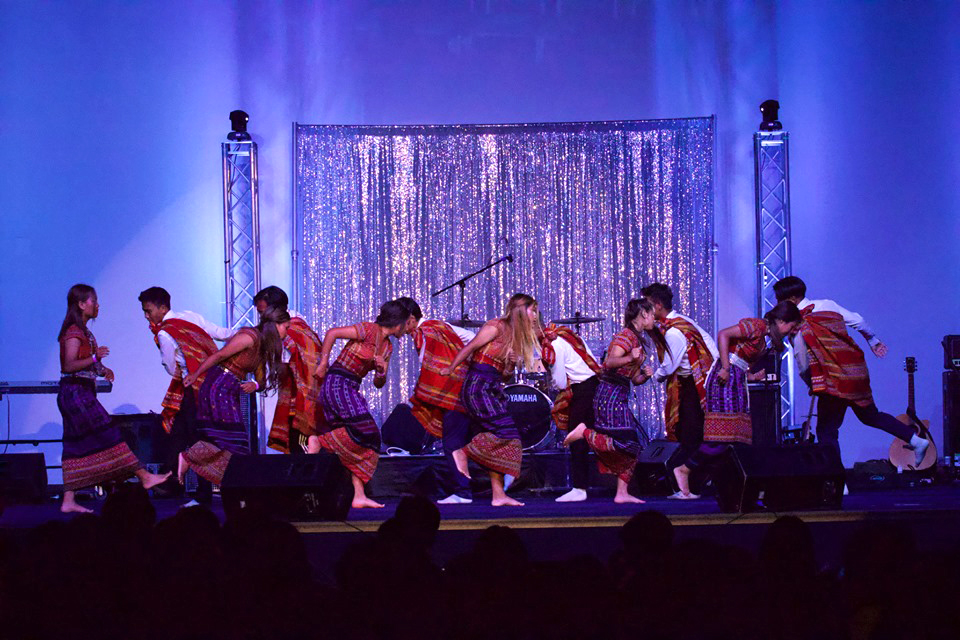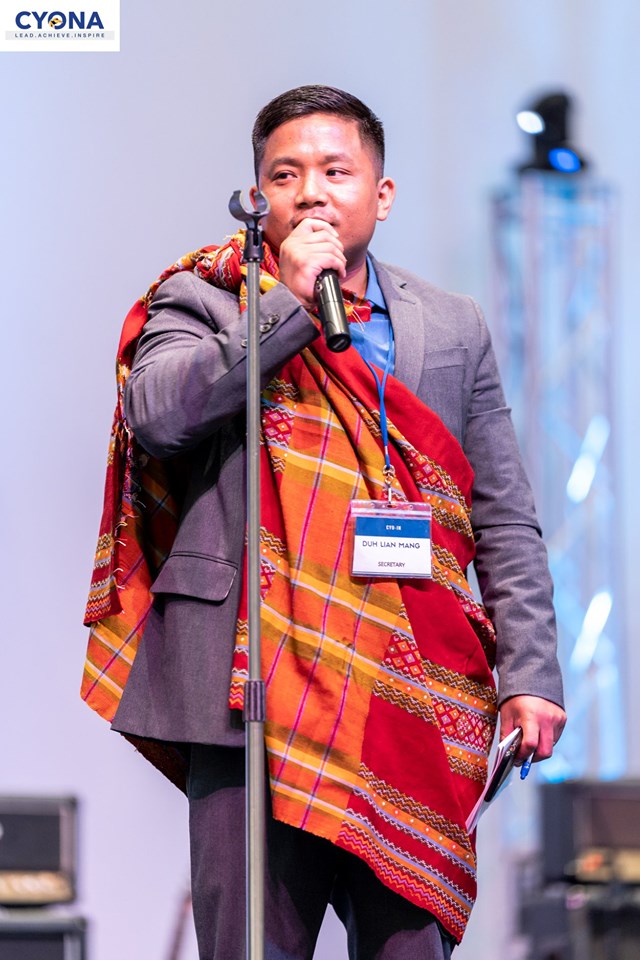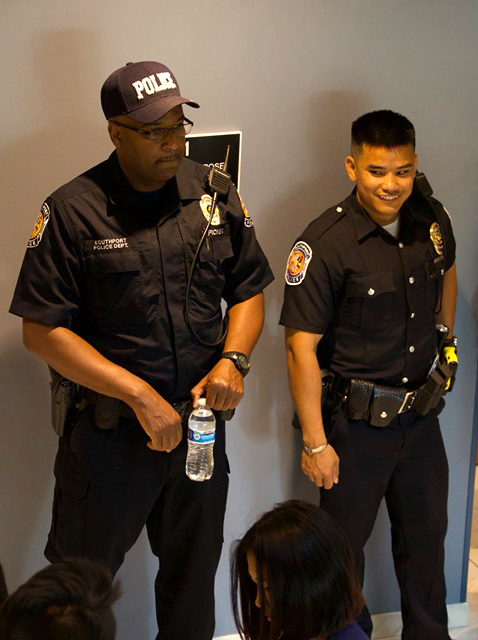 Duh Lian Mang hi CYO Indy secretary a si, i tutan convention hi amah thawng ngaingai a si (security zong). Nupi a tthi cang i chungkhar a ruat deuh cang lai dah. Advisor ah an ka chiah. A nupi tthit ka va lawmhpi, Spring ah khan.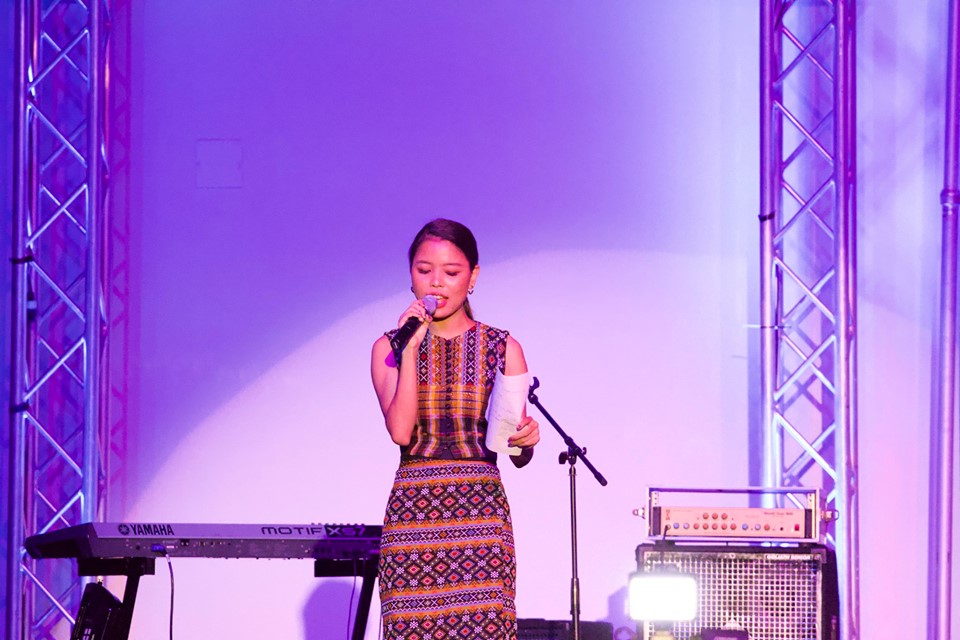 USA i um i kan Halkha holh bakte i thil kan ti khawh hi kaa uar bak.
Action song zong a um hita, Nubu bang in.
Pu Zing Cung, Olivia Ling, le Siang Bawi.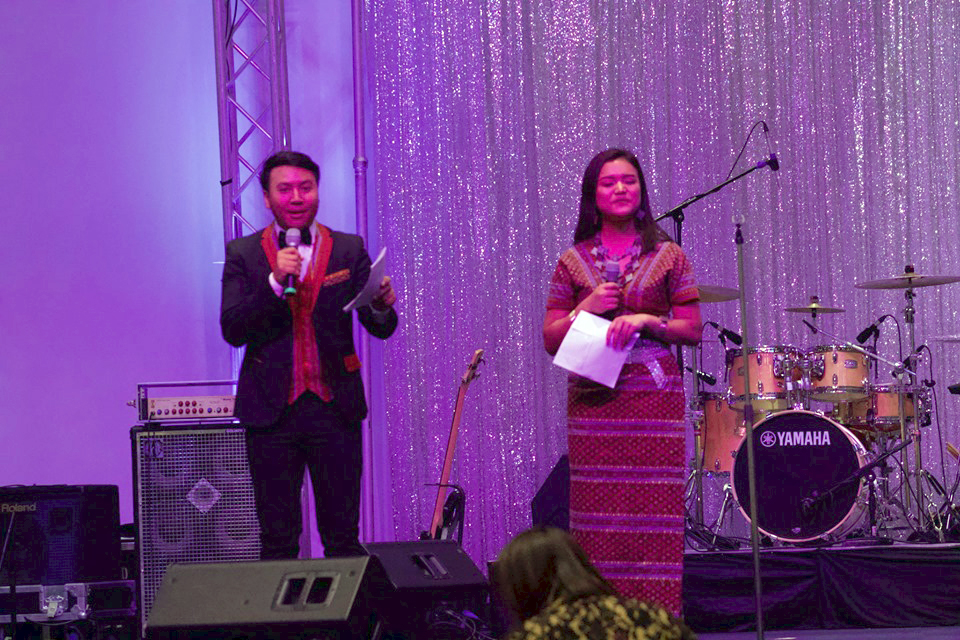 Tutan kan MC (Master of Ceremony) pawl cu soi awk apel hmanh an ngei rua lo ka ti. Lai Holh zong an khek tuk.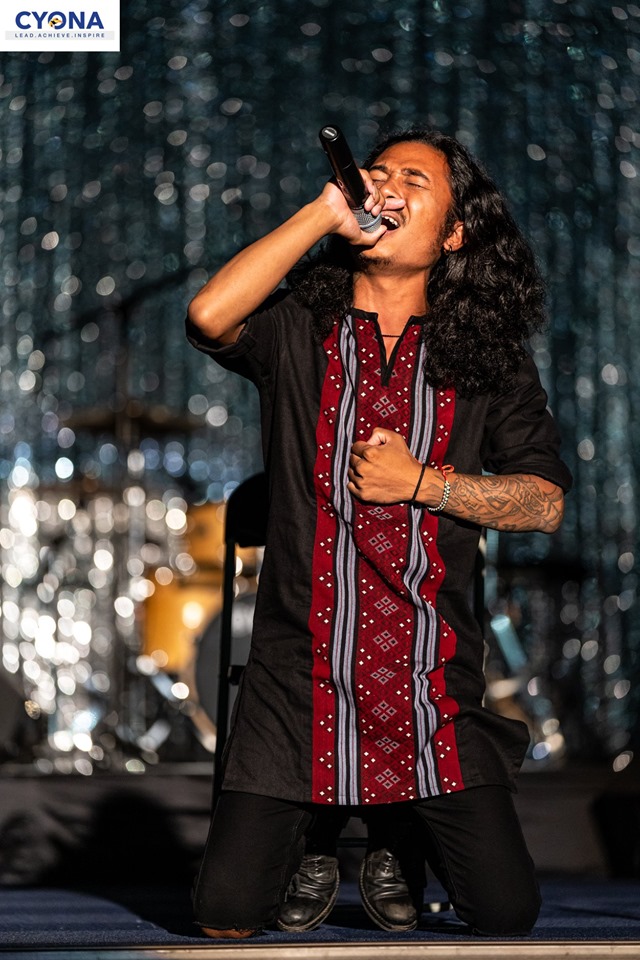 Halkha tlangval Pa Ling a ra i a kan cercawi tuk. Kaa uar bak. Pathian hla sak tehna cu aho poh nih an ti khawh cio; pa Ling hla bantuk hi cu talent taktak a hau. 'Rap' hla le hla hot a ti kho mi nih kan hmai an kan hngalter ve cuh.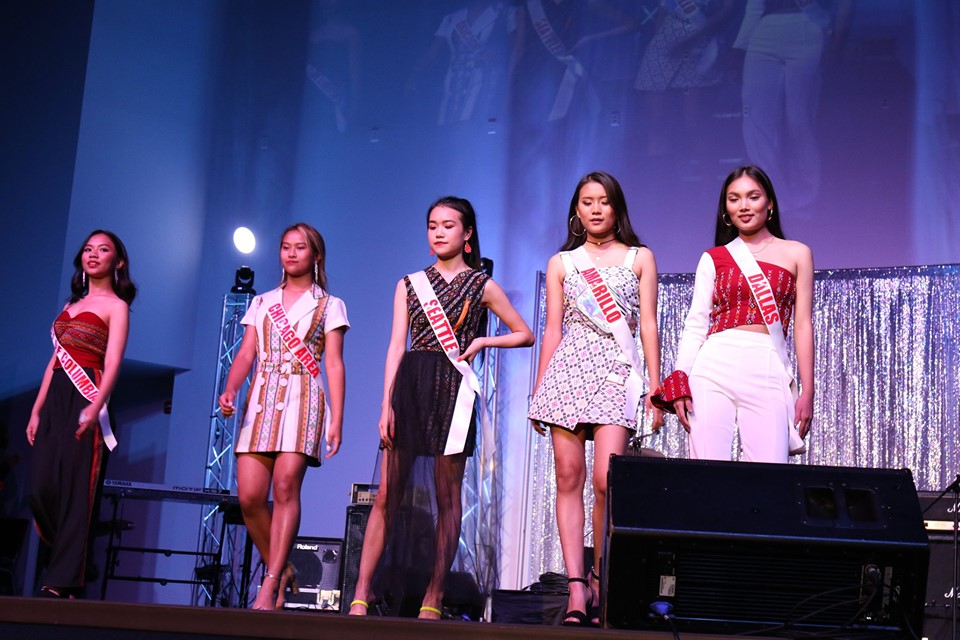 Fashion Show zong aa tuah. Orhlei bik te i pakhatnak a si. An hmanthlak dang zong an um nain mah lawng hi ka taar--fashion show cu ka huat tuk i.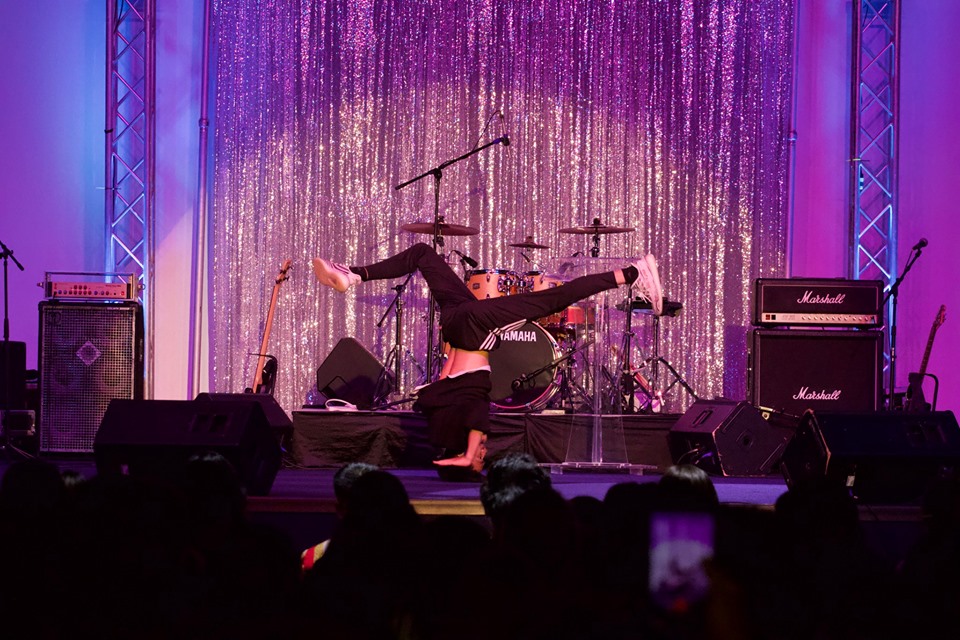 Hrang zuamnak (talent show) zong aa tuah. Tutan hrang zuamnak cu laam zuamnak tiawk a si. DC-pa hi a luling in a laam kho. Kut khat zong in aa mer kho. Pakhatnak a hmu men lai tiah ka ruat nain a hmu lo. Pakhatnak a hmu mi pa cu a thiam le thiam lo hmanh ka hngal lo, kei cu (a zoh ka thiam lo bia).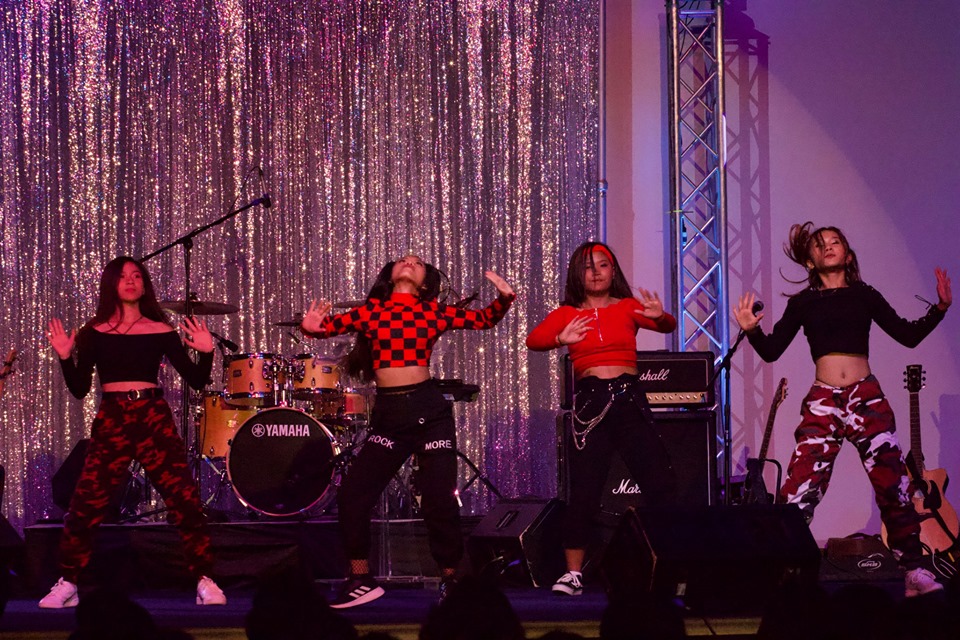 Mah bantuk laam phun hi cu an thiam ngaite cio. Illinois nu pawl ko ka duh hna. Thil sawhsawhpi he an ra i an laam ko.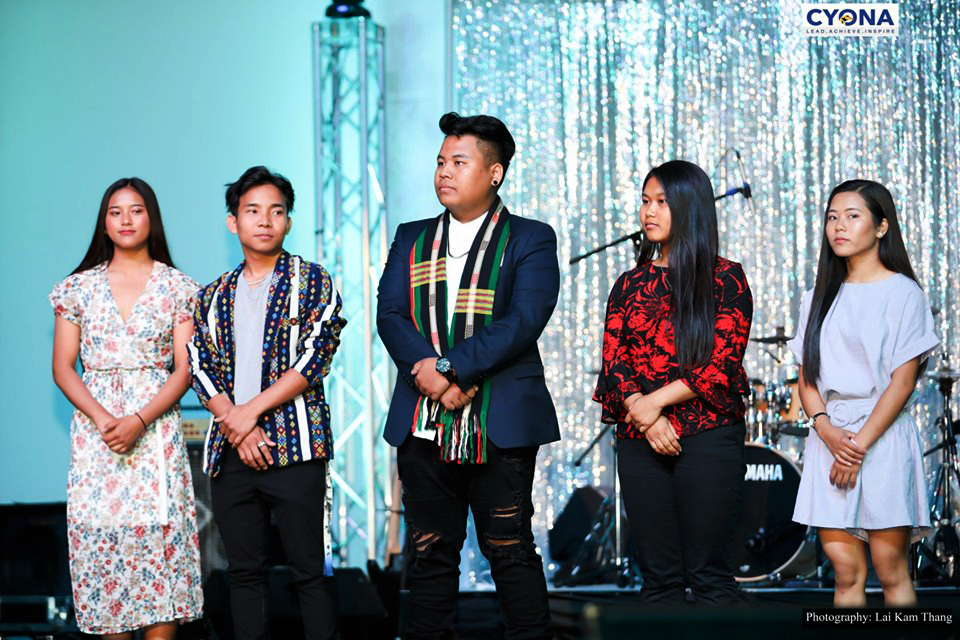 Hlasak zuamnak ah alai pa nih pakhatnak a hmuh. Adang zong an za ngai cio lai; an izuam lio ka zoh lo. An chimnak ah tutan cu ram hla theng sak lo in leen hla zong an sa rua. Mah ding cu a si. "Idol" ti hi ka huat tuk i American Idol zoh zong ka zuam tawn lo.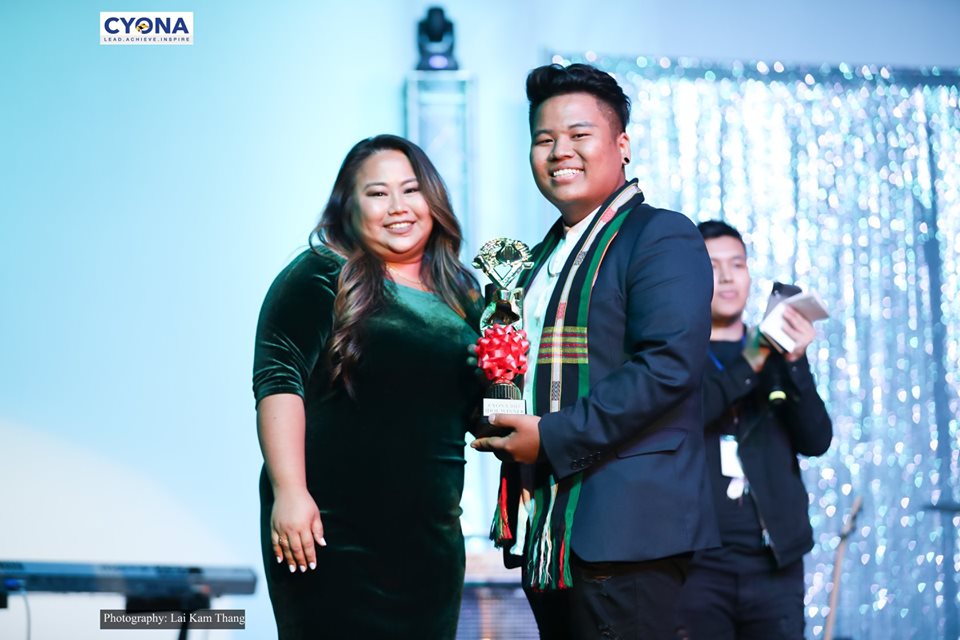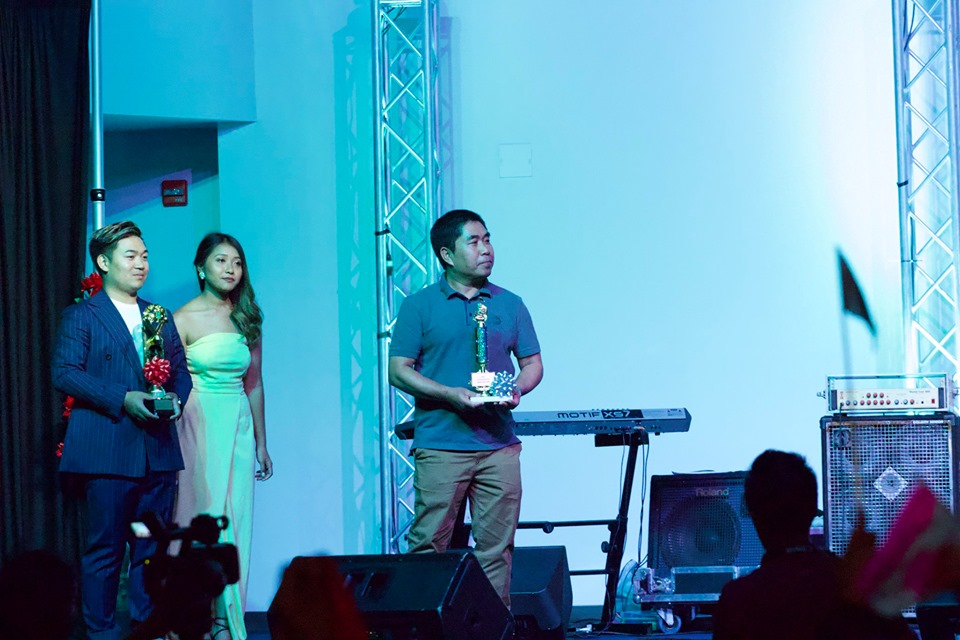 Kan hlathiam Herh Lian Kawlram in a ra. Kan ilawm.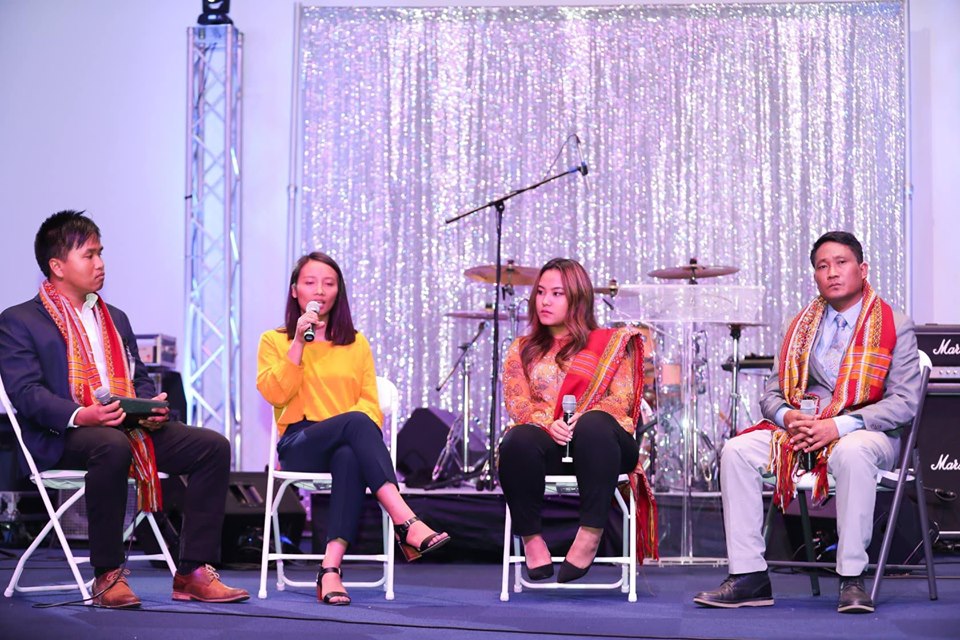 Depression kong panel discussion a si. A ttha ngaite (a sau pah).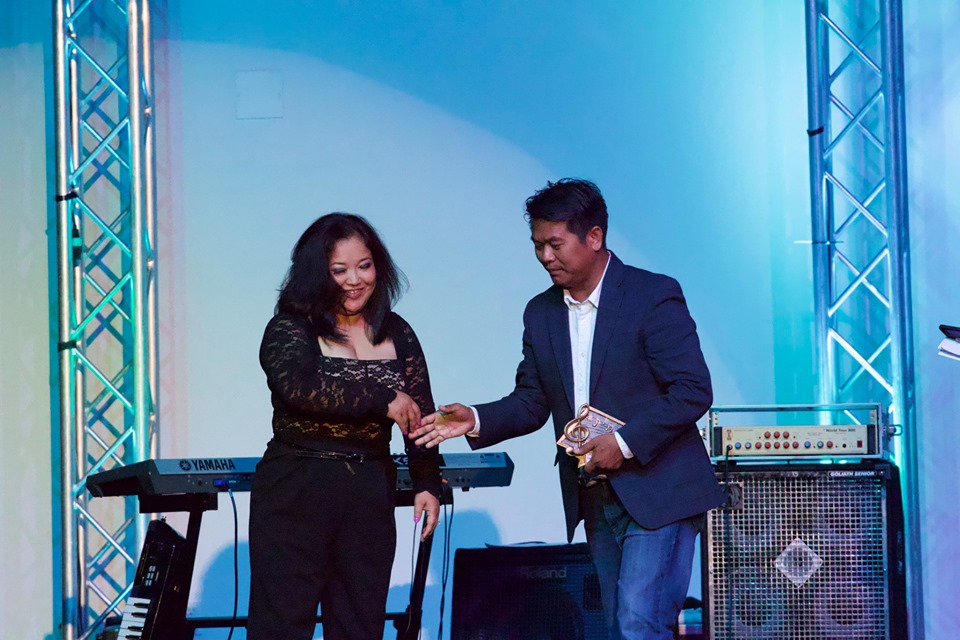 Tutan hi CYO mi hlun roca peknak zong an tuah.
CYO Person of the Year Thin Yu Mon.
Kum tanttimpi ah an thim ko. Committee cheukhat cu "man of the year" tehna an thim ah, political acitivist phun lawng an lung ah a um rua ti awk in an um.
Micheu nih le feminism a tthohdirh mi nu ko hi nu za ah an rel hna.
Chief Guest Dr. Anna Sui Hluan, wife of Pu Henry Van Thio, Honorable Vice-President of Myanmar.
"Second Lady" tiah an ttial. Second Lady a um lo. First Lady lawng a um; mah hmanh cu USA lawng ah. USA-lo ah First Lady an um lo; Second Lady chinchin cu USA hmanh ah a um lo. Kawlram ah First Lady hei um seh law Pi Aung San Suu Kyi a si hnga. Pu Henry Van Thio hi Myanmar ram ah bawi bik 4-nak a si.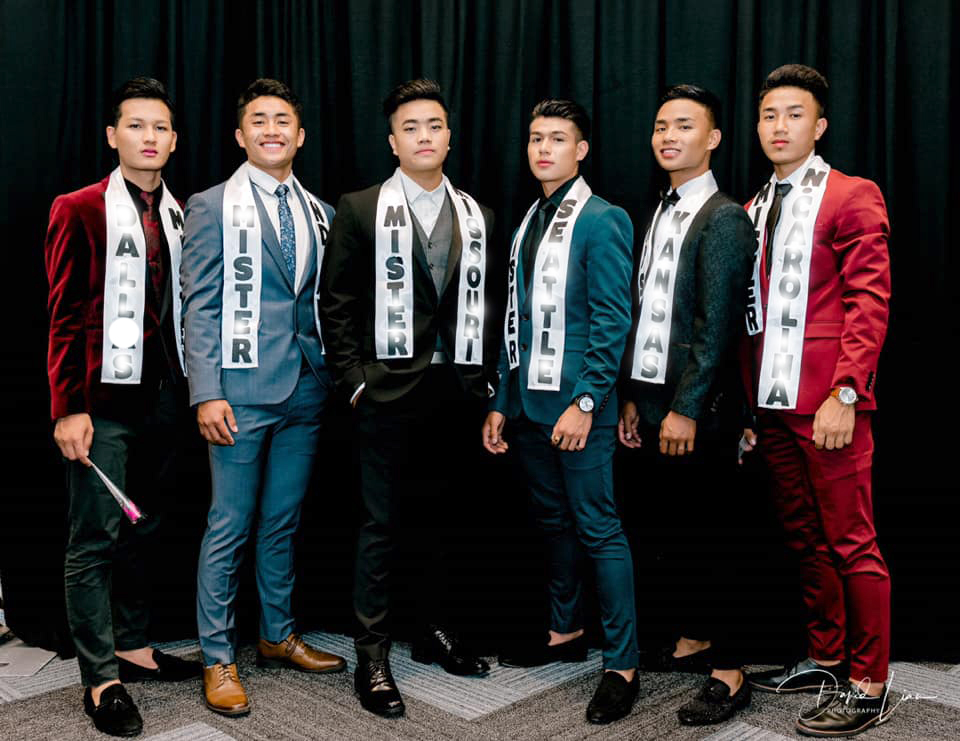 Leng Hlei Cuang zuamnak lawng mei kan tuah hnga tiah Vaal Hlei Cuang thimnak zong aa tuah. Kehlei bik pa a chuah poh ah lengno an kiau i inn an kheh hnek. Aziah dah nan uar tuk tiah ka hal hna i, "Kanmah genereation mit ah a mui aa dawh tuk e an ka ti. Kei mit ah cun a hmai hmai chin (kehlei in 3-nak pa) khi aa dawh ka ti. Mah tluk i an kiau hnawh mi cu pakhatnak pek a phu ka ti. Pakhatnak a hmu khe.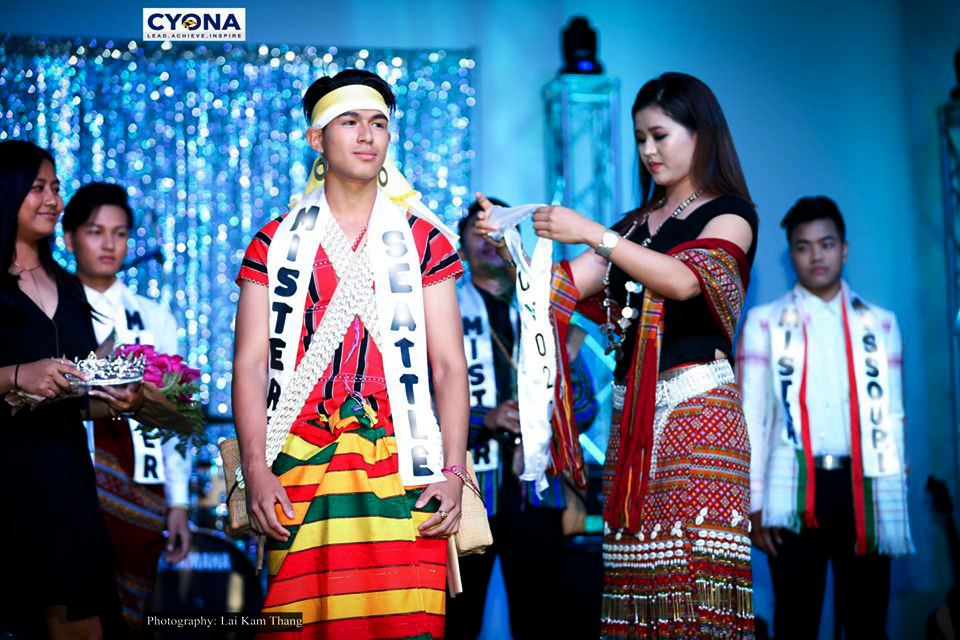 Ttaangbah a oih tu hi Rody H. Vanalalhriatpuii (Miss Mizoram, 2017) a si. Vaal Hlei Cuang thim aa tuah oi khatnak a si i, ttaangbah oih tu ding an um rih lo ca ah amah an oihter hi a si. Khuakhaan an thiam bak ka ti.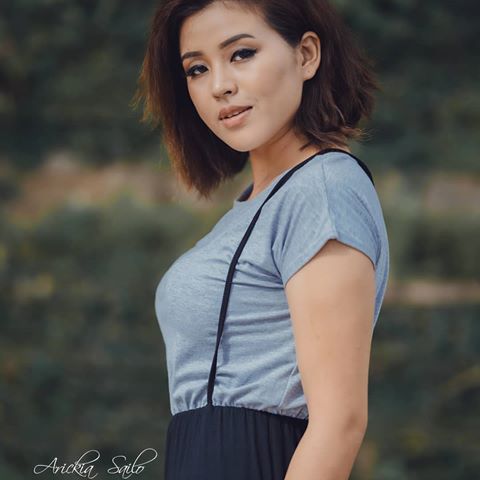 Miss Rody cu Lai a si an ti; Lawngtlai mi. Mah zan hi ka hmaika te ah a tthu. A siang le a hnuk-um tehna an idawh tuk i, 'a zaat tuk ttung, aho dah a si hnga' ka ti (mah tluk mi za cu kei ka thei lo i). A dingdawng a ttha tuk i a pawng ah an dir ngam tuk cio lai lo, tlangvaal raan cu. Mizoram nu cu an ttawk a ttha lo (ttawk tthat hrimhrim an hngal lo).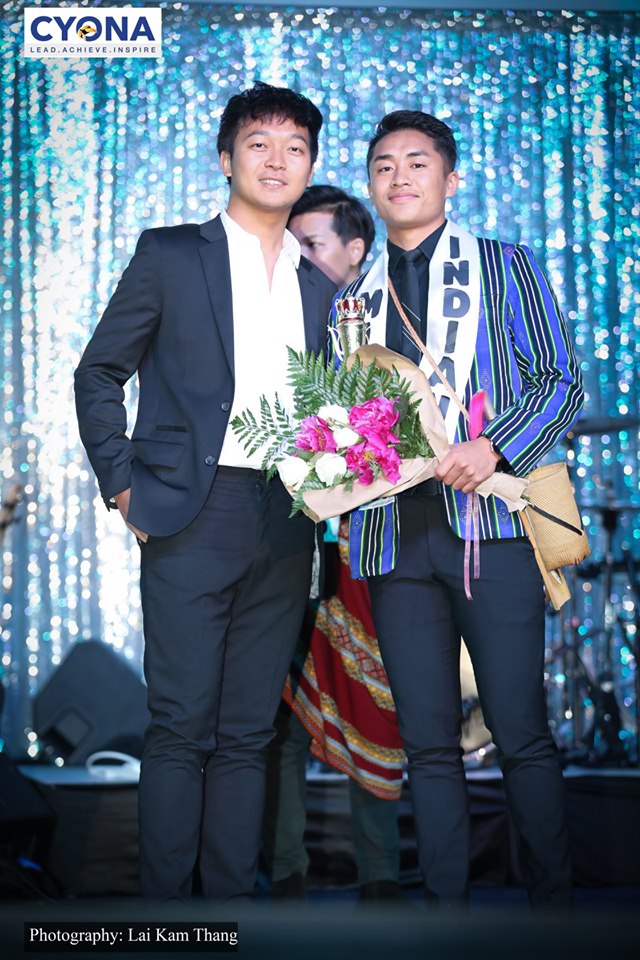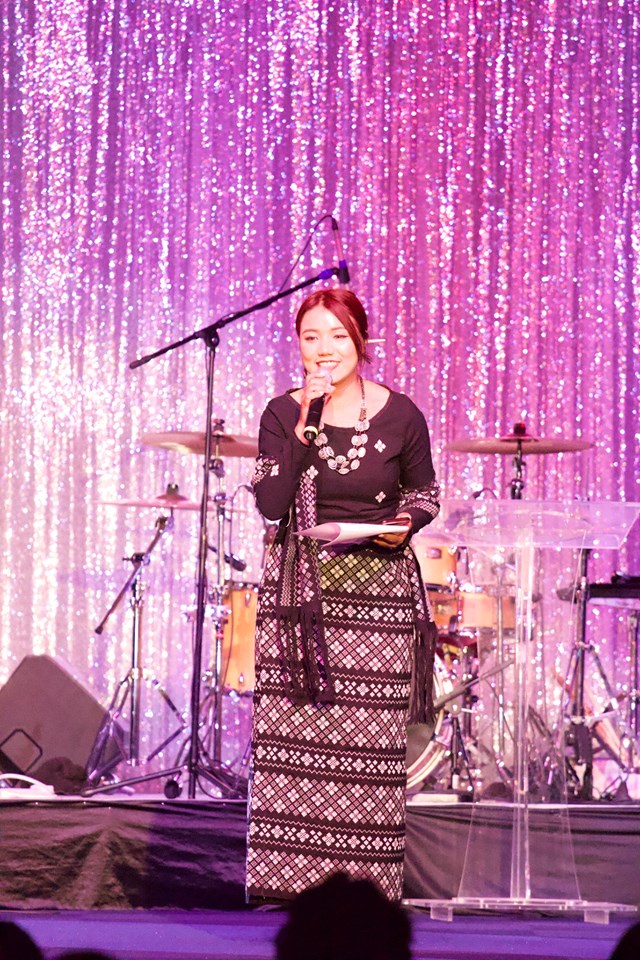 Halkha in M.B.; B.S awng doctor tlangval Cungpi a ra. Sansan nih ttha tuk in khua a khaan, MC a ttuan.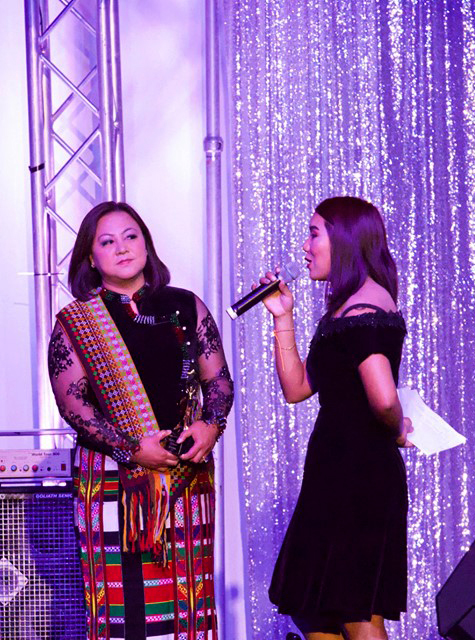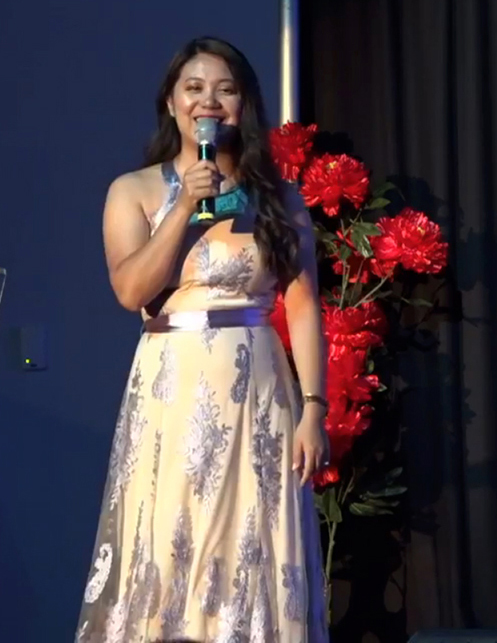 Lilly le Van Tha Par kan hmuh tthan hna i kan ilawm. San San an bawmh.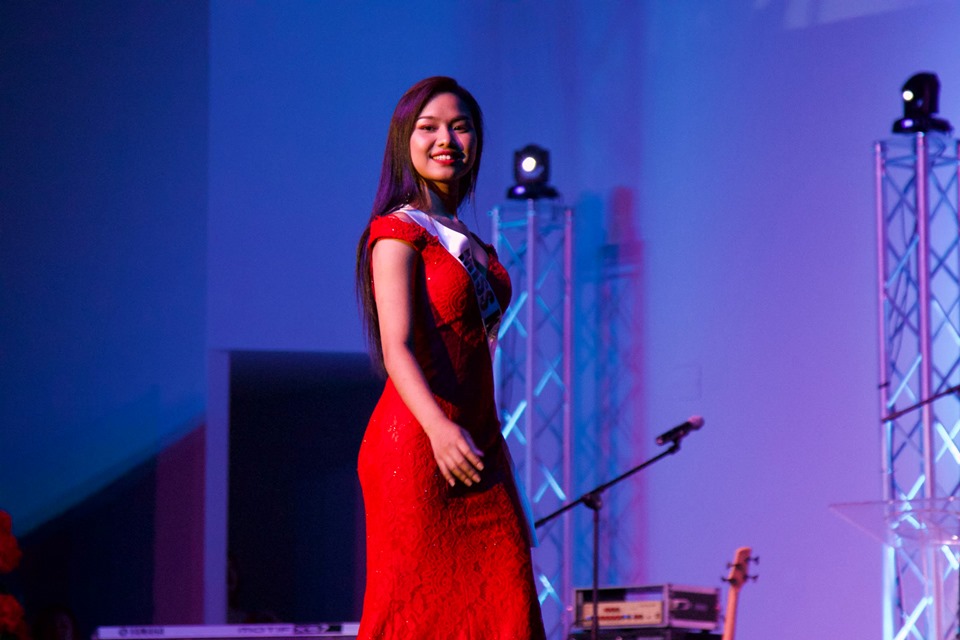 Miss izuam hi dawh izuam a si lo; zaat izuam a si. Muisam leng ah quality dang a herh leen rih.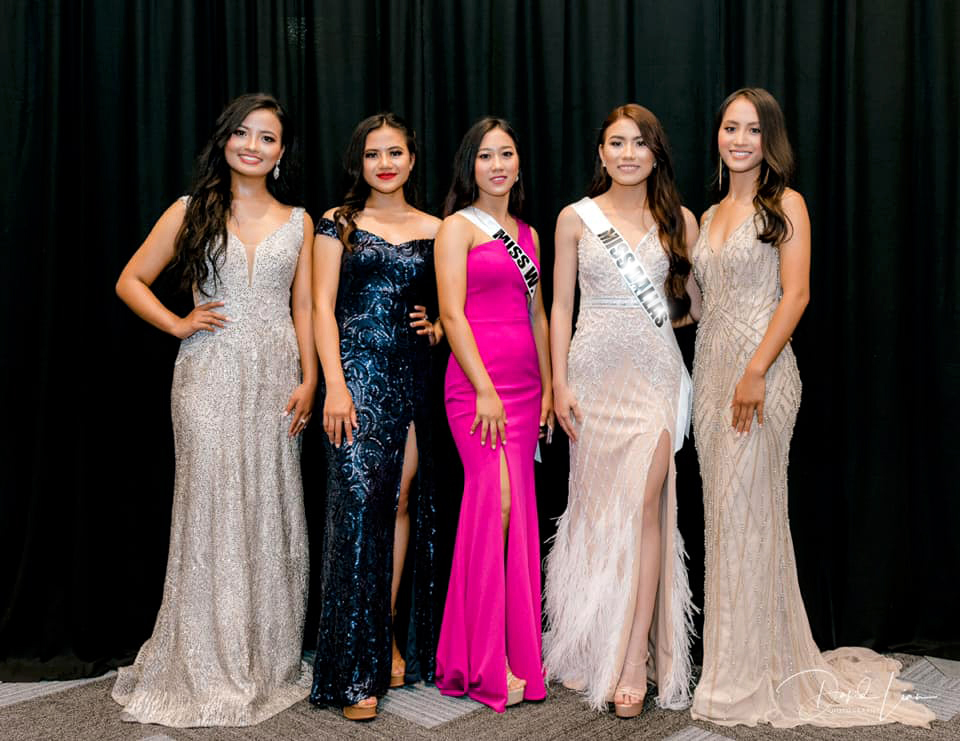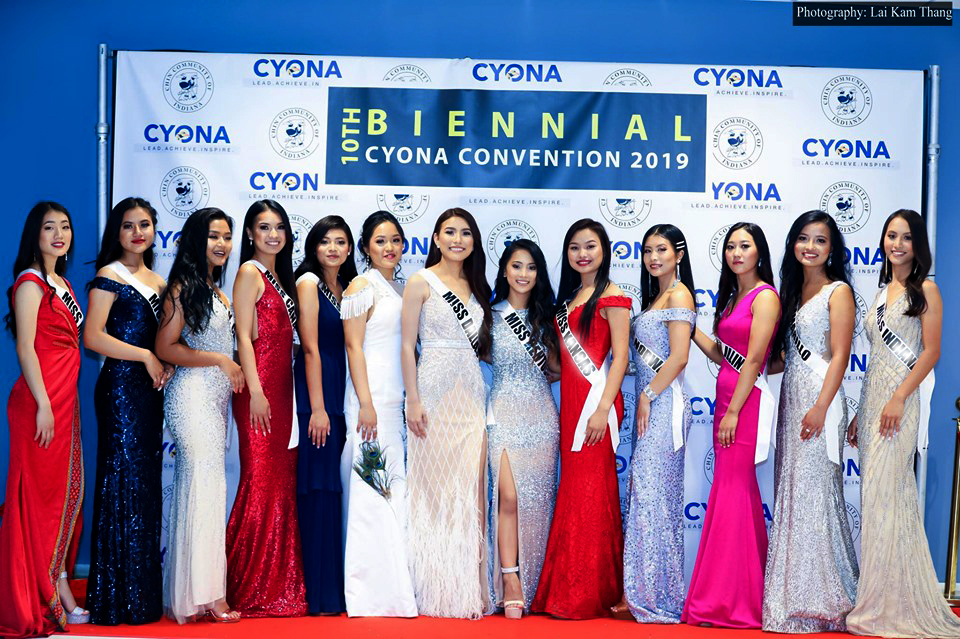 An ttaangbah ah khin Miss Cuka ti aa ttial, Mister pawl zong. Mah ding cu a si lo. A ruang (1) CYO min a tlau; (2) Miss America thimnak a lo, (3) An sining lo pi a si: an um nak state i miphun zei poh Miss zuamnak ah izuam ve hna seh law, Miss crown hmu hna seh law mah ah cun, "Miss New York" ti bantuk in ti khawh an si hnga. Atu cu mah bantuk aho hmanh an um lo. Acheu cu zei zuamnak hmanh tuah lo in aa thawh sawhsawh mi zong an si. (4) "Miss Texas" an iti ah cun Miss Texas taktak sinak an ilaak ah a tla; mi title fir bantuk ah a cang. Mah cu CYO policy zong a si lo. (5) An banner ah khin 'Miss' telh lo in fashion show pawl bantuk khin an state min ttial ah a ttha deuh--"CYO Indiana" ti bantuk in.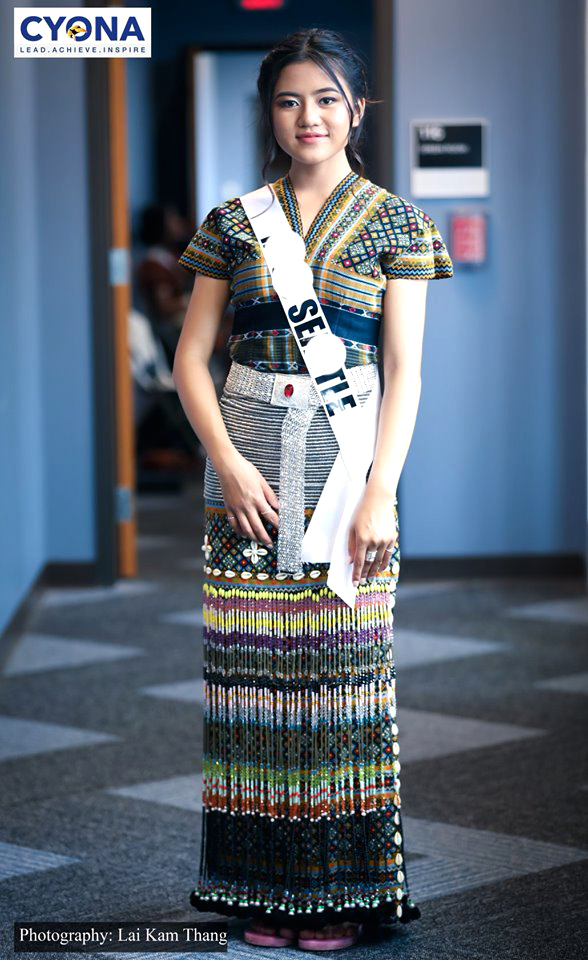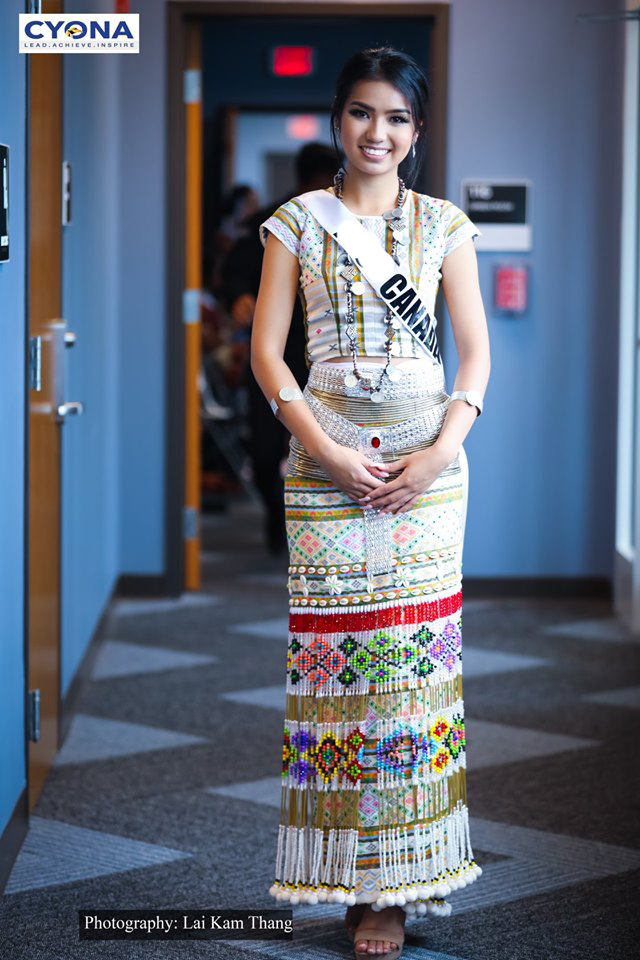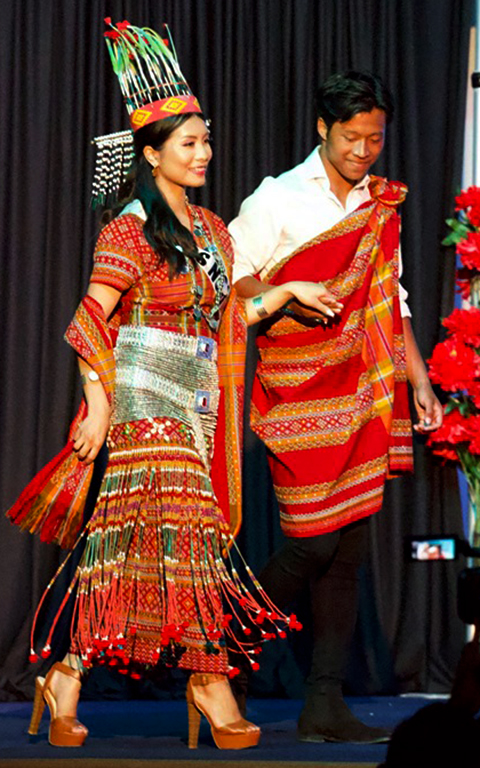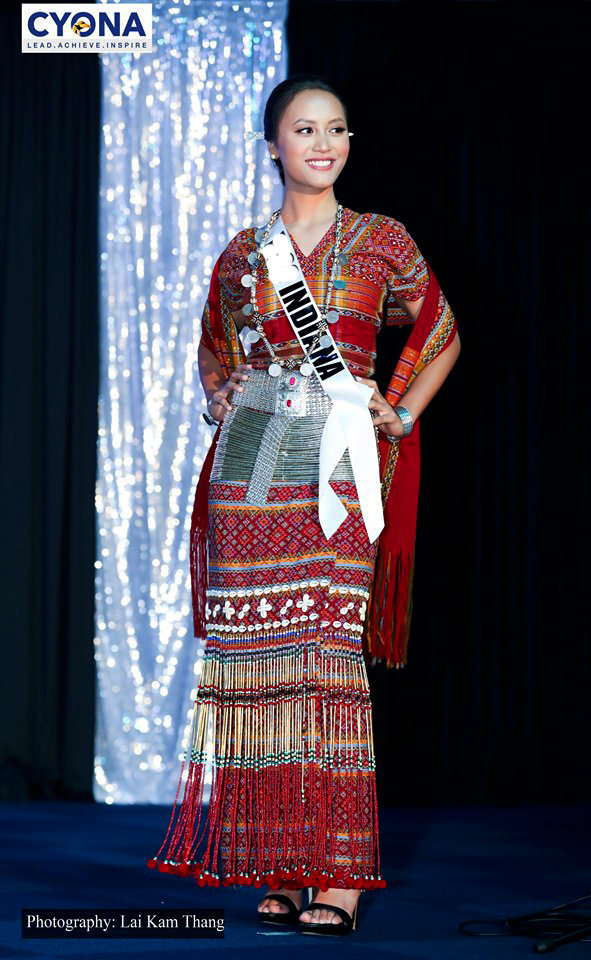 Bawi Tial, Miss CYO 2019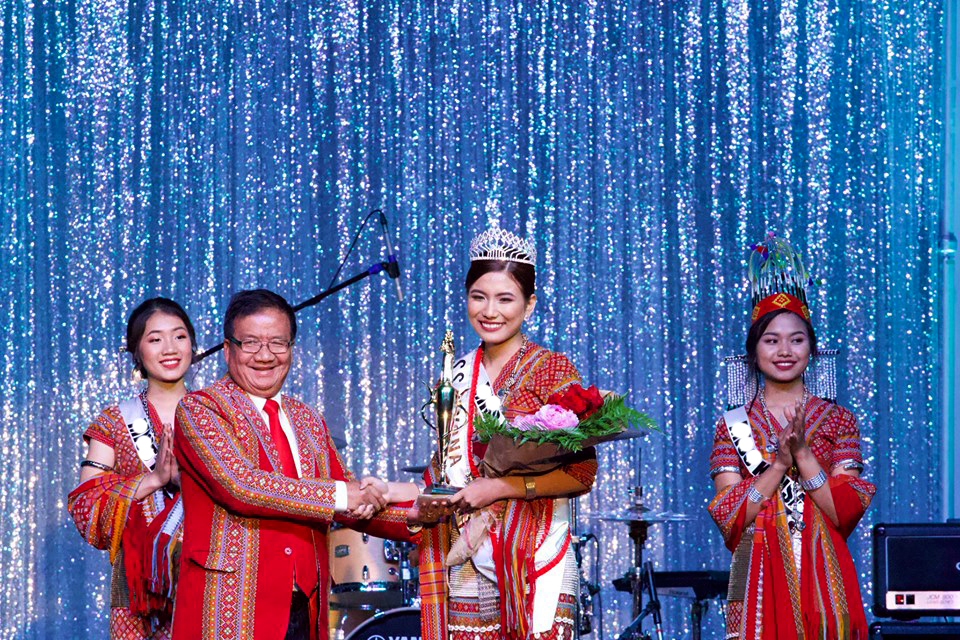 Miss CYO 2017 kha Rebecca Bawi Zi Tial (Dallas), Miss CYO 2019 hi Bawi Tial (Dallas), an si.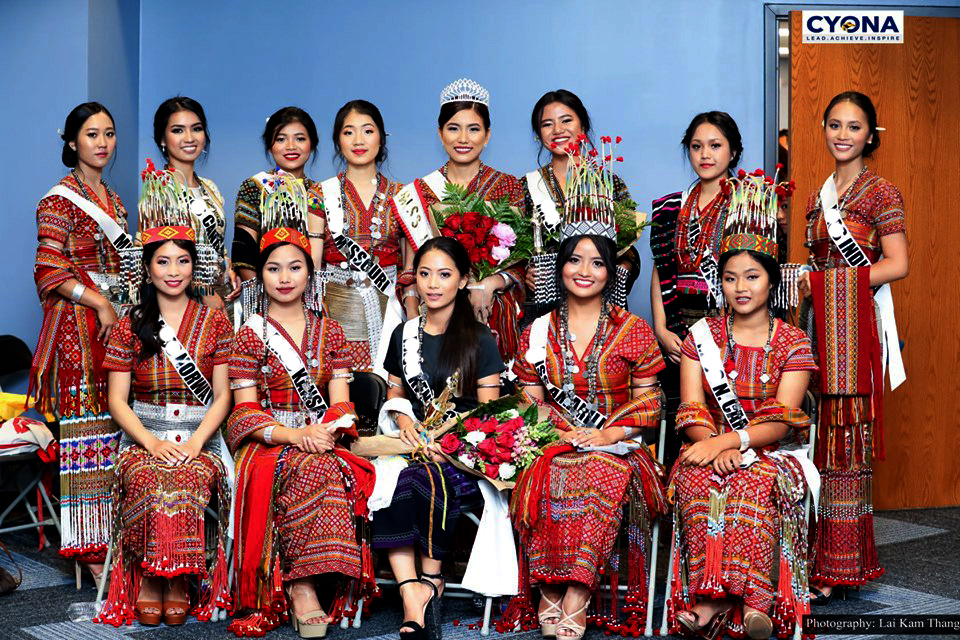 CYO Dallas contestant Bawi Tial nih Miss CYO 2019 sunchuang a co. 1st runner up angki nak nih hin a co. Amah hmanh nih hin Miaa sunchuang co khawh ding a si (a tling dih), nain a pum a hmete tuk deuh. 2nd runner up cu CYO Seatle nu a si. (An min an chim bal hna lo.)
Meriam Lilly Sunday hi CYO kan dirh lio in a um ve cang mi, kan hman ngaingai tawn mi, a si. Tukum a ra tthan i a nuam.
Zungzal Lilly nih hin a inchungpa he ithlak a kan sawm i mah pung khat hi CYO puai chung ah kaa thla (angki hring hi). CYO nih zei hmanh ah a ka hmang ti lo i a um ve menmen ka si. Lilly nih ka sawm hlah seh law hmaanthlak hmanh ka ngei hnga lo. Thank you, Lilly.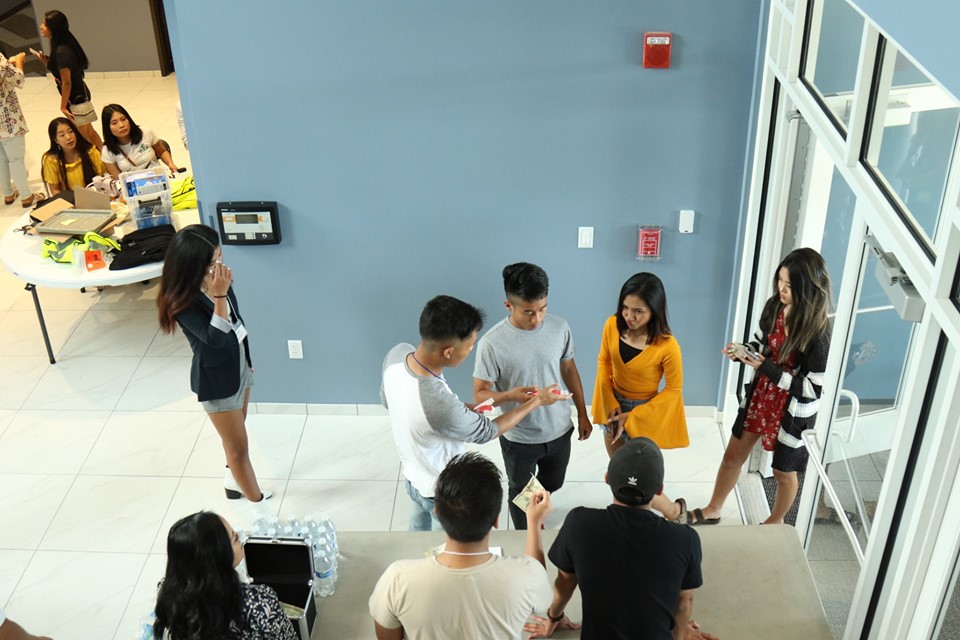 Luhnak ah an kan chek dih ko nain hriam ngei (namte/meithal aa ken mi) an rak lut manh cang e tiah security nih an theih. Chief Guest cu an ttinter. A dongh zan ah security breach um dawh a si ca ah cun meithal puak sual seh law tiah tuan ah ka ttin. Tuan ah ttin hlah ning law ngaknu khaansangsang he zong hmaan kaa thla sual hnga; Miss Rody pawng zong ah ka dir sual hnga.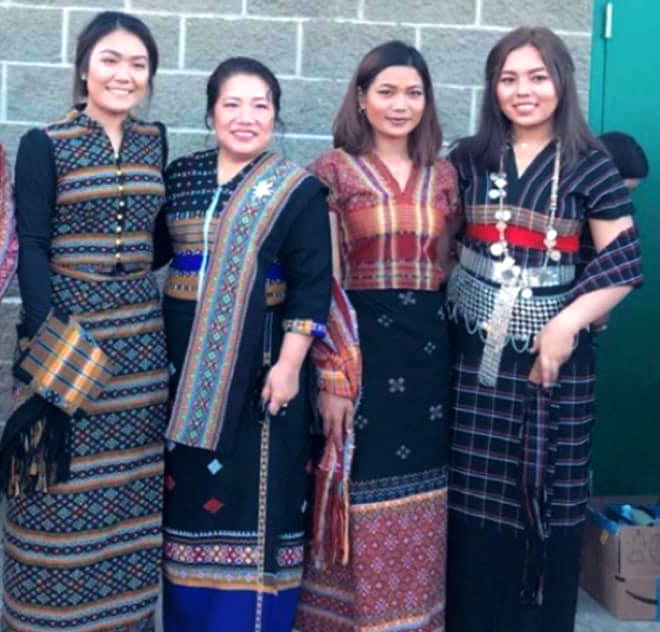 Pu Van Thio inchungnu cu Kawlram in bodyguard he a ra. CYO ah ngaknu zaza an um i mahhna nih cun zohkhenh hna seh kan ti cu midang nih maw an zohkhenh zei dek. IHOP ah breakfast an eipi i, minung 20 hrawng nih an zulh i, tip an pe lo an ti. Ka theih i ka ning a zah ning cu! "Mi ttaw: nih an zulhkhalh i a si lai cu" ka ti. Zoh a chia bak.
Angki raang upa hi Rev. Hrang Hlei (Ph.D) a si. Openning thla a cam tu a si.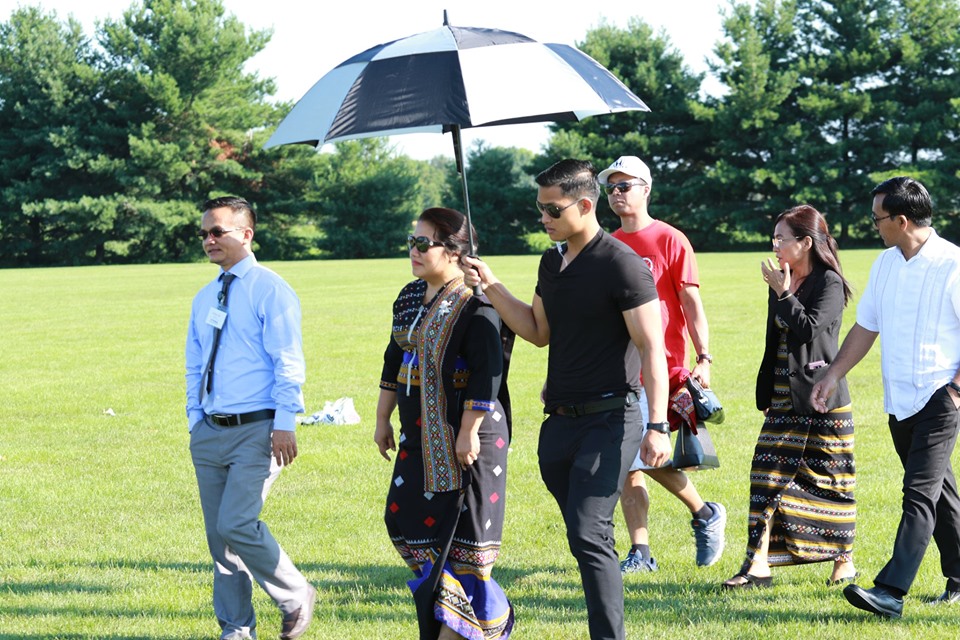 Hmai bik hi CYONA President Pu Tial Khar Lian a si. Hnulei bik nu khi chief guest bodygourd Pi Renh Thluai (Kawlram cozah i an rak thlah mi) a si (angki sen khi ka hngal lo). Nithawng tlai hi Indiapolis i pelek a ttuan mi, kan security officer, a si. Inchung ah meithal ngei an lut e ti a kan chim tu le chief guest a chuahter tu zong cu amah hi a si. A min cu Peter a si. A chuakthiam tuk i ka khuaruah zong a har dih. CYO puai ca i fund kawl zaan ah ka auhter hna i hmaan kaa thlak pi (an muidawh ruang i hmaan kaa thlakpi mi--zual le hma in ka laang tuah seh tiah).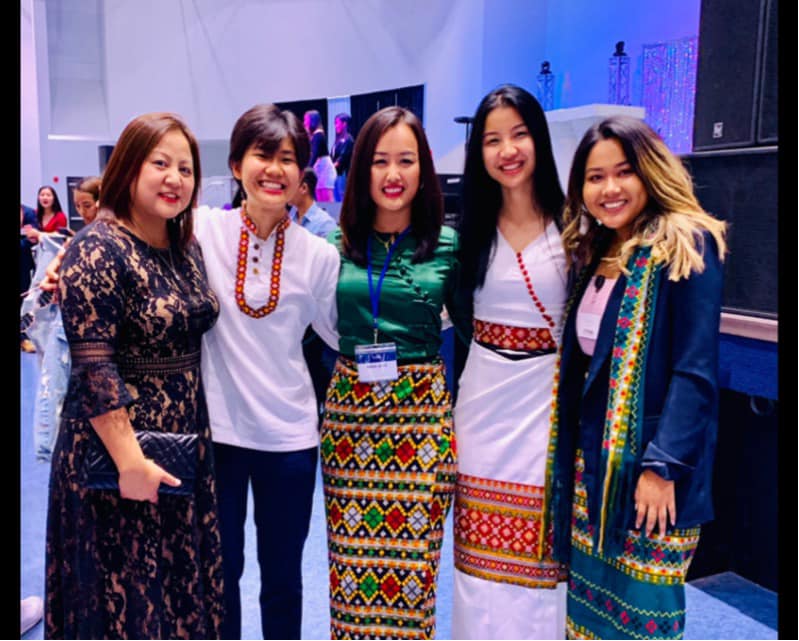 Alaifang i hi CYO Indiana i kan kawng ruh Anna Dawt Tha Zing a si. Orhlei hriang hi CYO mi bochan Olivia.
Intek Indiana CYO thiltitu bik pawl an si. Thilti an thiam ngaingai. An chairman a bau.
Caan nolh kan hngak lai.