2017 CHRISTMAS & KUMTHAR
Love, peace, affection.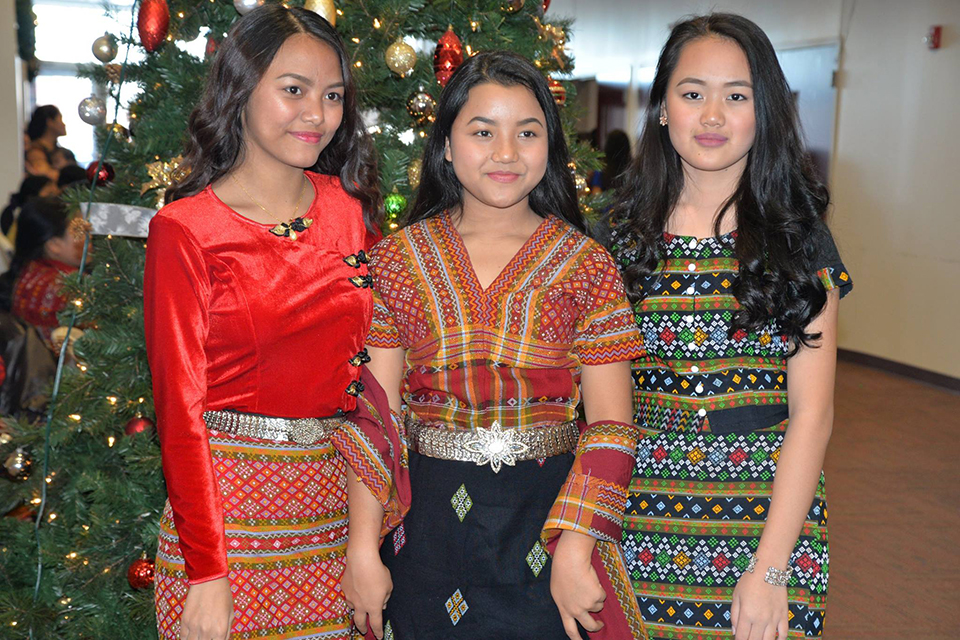 Tukum Krismas cu sazuk pa hnih in kan tuah. Pu Tei Ling nih azuk, Pu Za Thawn Ling nih aneeng, an kan kahpiak.
"Mi Thong Hra Hlaremh" in Bawipa kan thangtthat lai kan ti. Hallelujah Hlapi kan cawng.
December 10 in cawn kan thok. Robawm.com i aa chia mi nih a kan bawmh i kan thiam a fawi deuh.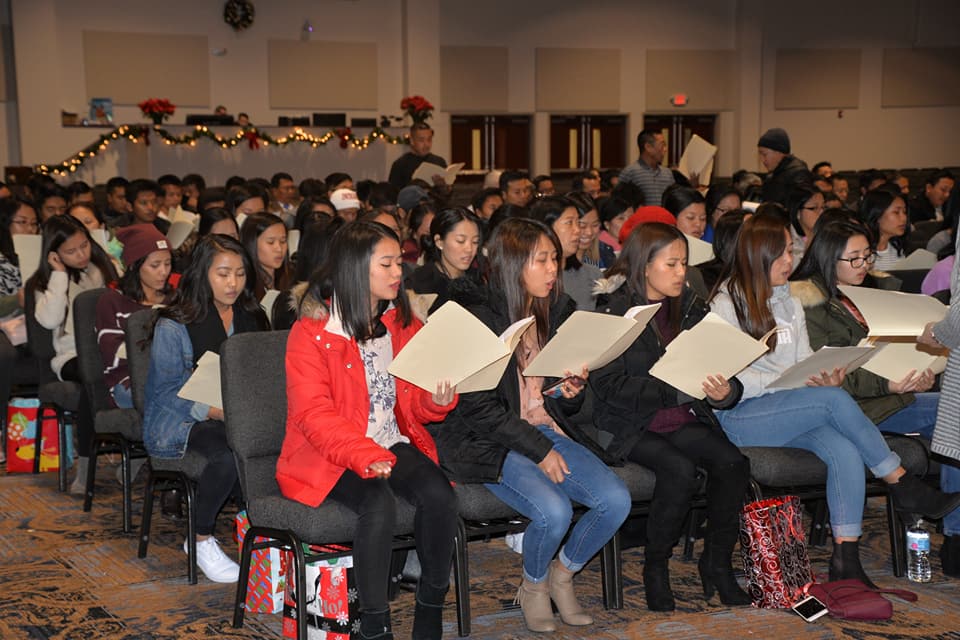 Tar he no he cawng usi, church mobilization ca pa ah, kan ti.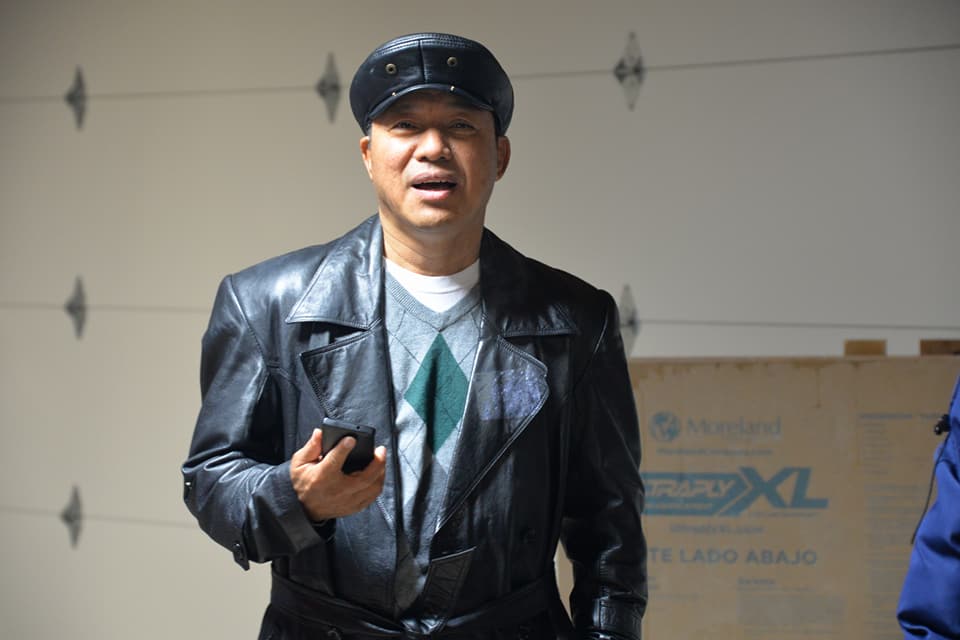 Tukum hi Christmas Director ah keimah (Ceu Hlun) an ka ser. Sa, buh, hla, program, nunnuam, laksawng, tangka, khaan dih kaa zuam. Kaa timlaam leen. Chung ttuan nak ah tuante in saphaw luchin kaa cawk. Ka luchip in ka kechik tiang savun in kaa tuam, i thli kik lak ah aherh in kaa herh ko.
Minung 2,000-ei in chung kan ttuan.
Kan chef hi professional si hna kaw, a thawt khawh nak chung in an chuan, zawrh chaw ngai si ttung lo ah. Cawsa paih ah dahkaw arti pum 100 an ka cawkter cu! A thaw taktak e an ti ve. Zei le zong paih cang ah a thaw lai ta.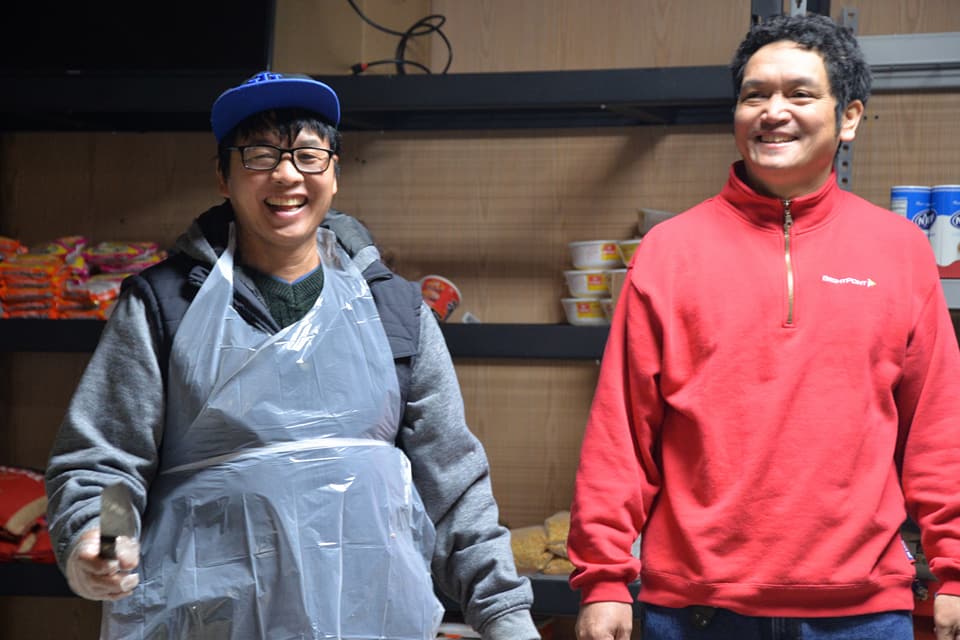 Chungttuan pah in bia iruah pah a si i fellowship a um deuh cuh!
Tutan cu pasal buhchuan kan ei. Professional lawngte pathum nih an chuan. An step a hmaan tuk. An buhchuan cu a hminlo zong, a hrulh zong, a caak zong, a um lo an ti. A hliam le a hoh zong an zoh dih, cawh rua an cawh dih. A ei tu nih an chim: an buh kha a thaw ngaite e, ai ciiiciaite'n a um e an ti.
Vuar khal a sur i kan har. Pu Cung Kam te nih cite an phulh, lai phulh in.
Hla von ngai pah u.
Kal lai ah hmeh khat in kan von ihmet ta, ka tule he.
Mah ka tule ka duh hna ning cu... Ngaknu ngei ning law a nahchuah tuk hna hnga.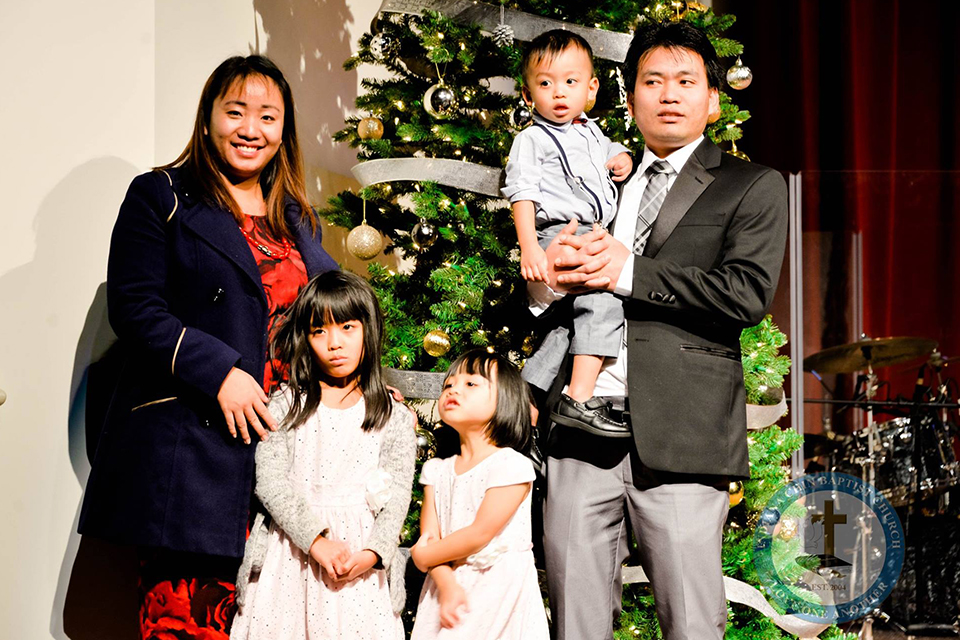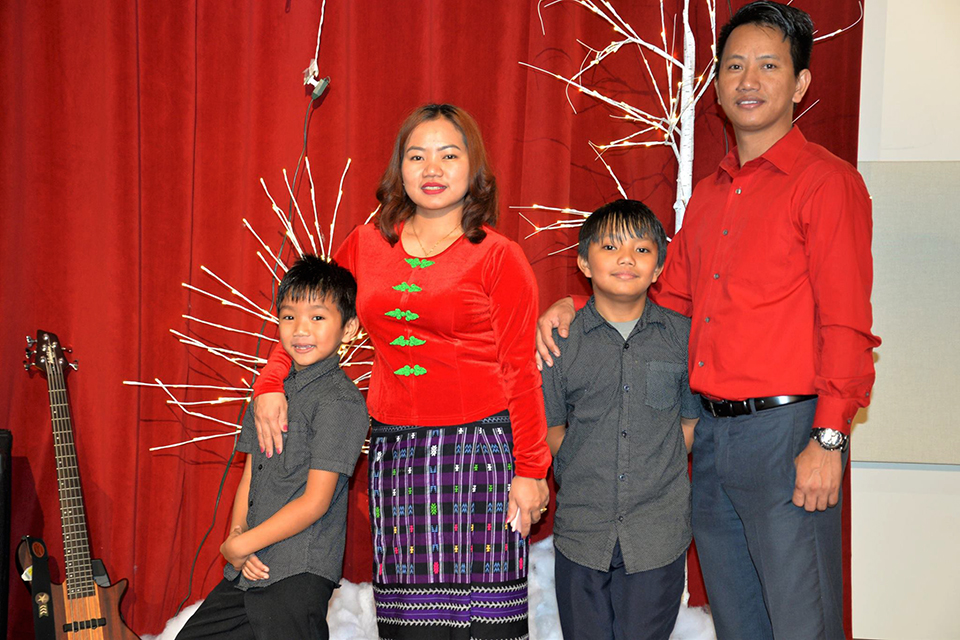 Beautiful families!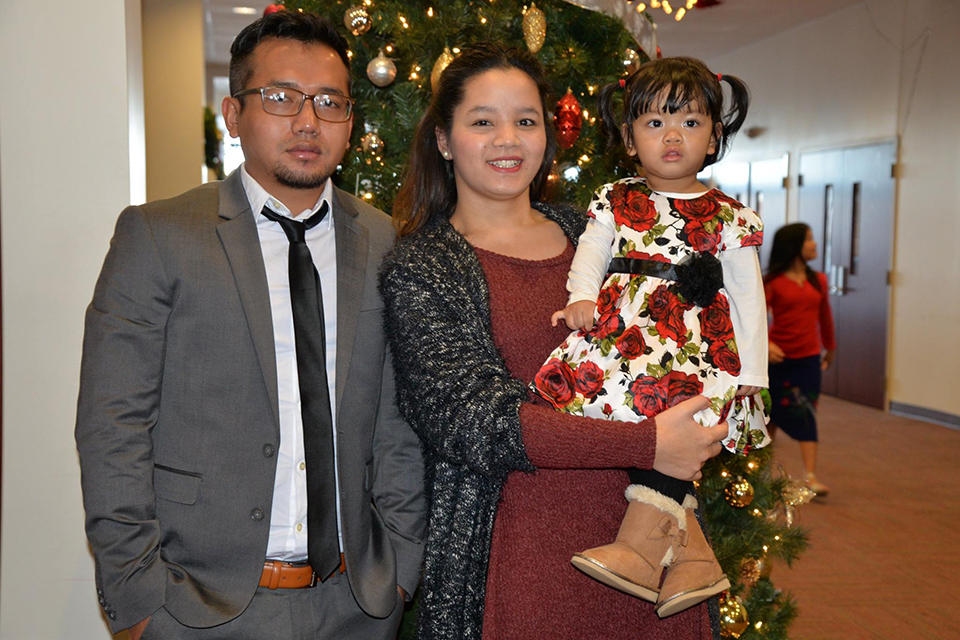 "Bawi Kulh" aa sak tu Pu Lian Cin hi X'mas lutlai a si tawn nain, an phuah i Church Chairman le Krismas Pumh Uktu an ttuanter. X'mas Director cu keimah nih ka chaan. Asinain a um ko lo; chungttuan tehna ah a phaan hmasa bik le leklak bik pawl a si. Ka tar cang e a ti nain mi he hmanh aa veel kho rih lai. :)
Khual zeizat kan ngeih ka hngal lo; nain Lai Ram um tawn kan nu kan pale tampi mui kan hmuh hna.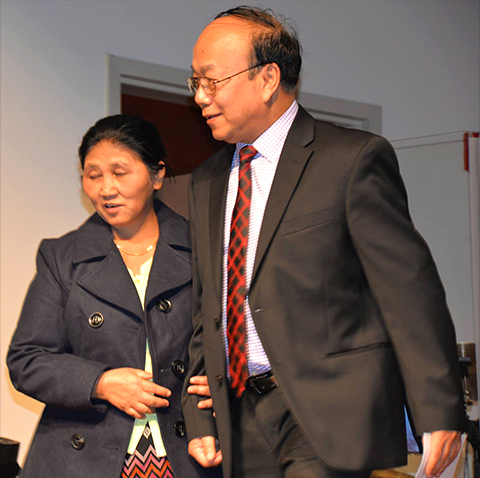 ICBC Burmese Service pawl caan an laa. An kan phawhhlau ngaingai. Ka duh tuk.
Na hot lo tuk, ka dua, ngaknu te nih.
Christmas fatin quartet an thiah hna. Oi khat hmanh ttha bal hna hlah. A ruang: (1) An hla thim an chia tuk (melody a ttha mi an thim lo, hla perpuak an thim); (2) Ca tlap khat cio an itlaih ai (mic zong); ihrawm hna seh law a ttha deuh hnga. (3) An cawn a tlawm ti a lang (mai lakin an thiam lo); (4) An ca tlaih ning a chia tuk, lengmang, kum dang zong ah.
Ceu Hlun: Thawngthanh pah in ka nihter leen hna lai ka ti cu ka capo a chuak lo. Dauchiat ah, arkhuang in kaa hlau sual, kaa hngelh manh ti lo. Panh lo taktak in Krismas ka chuak, coffee lo in. Nipini poh ah mahti cun ka si, zawt hrulh bantuk, zumput kal khawh lo bantuk, zei ei manh lo bantuk, thawhchiat lengmang. Nain, ngandam a za.
Pu Tin Tawng hi nih cawk lo, capo thiam, a rak si. Atu cu suit aa hruk ai cang.
Hla hruai khaansangsang kan ngei hna: Bual Cem le Tha Kam.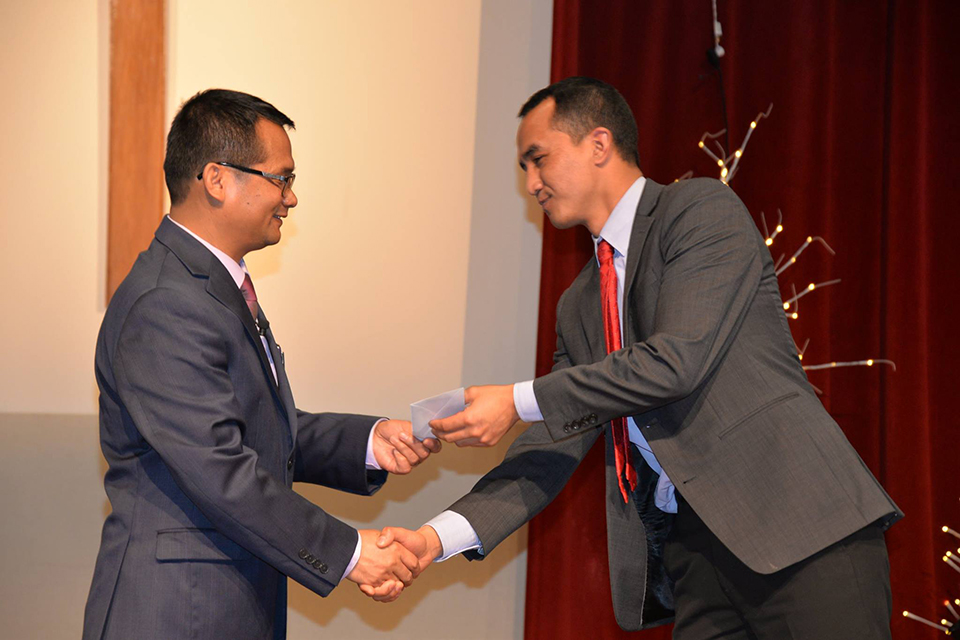 Kei zong EC Meeting kai fel laksawng ka la ve nain ka hmanthlak ka taar lo; Hniarlawn an tam tuk ai cang. :)
Nannih zei ko dah nan ei i nan hmai mahti hin a tthat le a khah? Kan chim cio tuah u. :)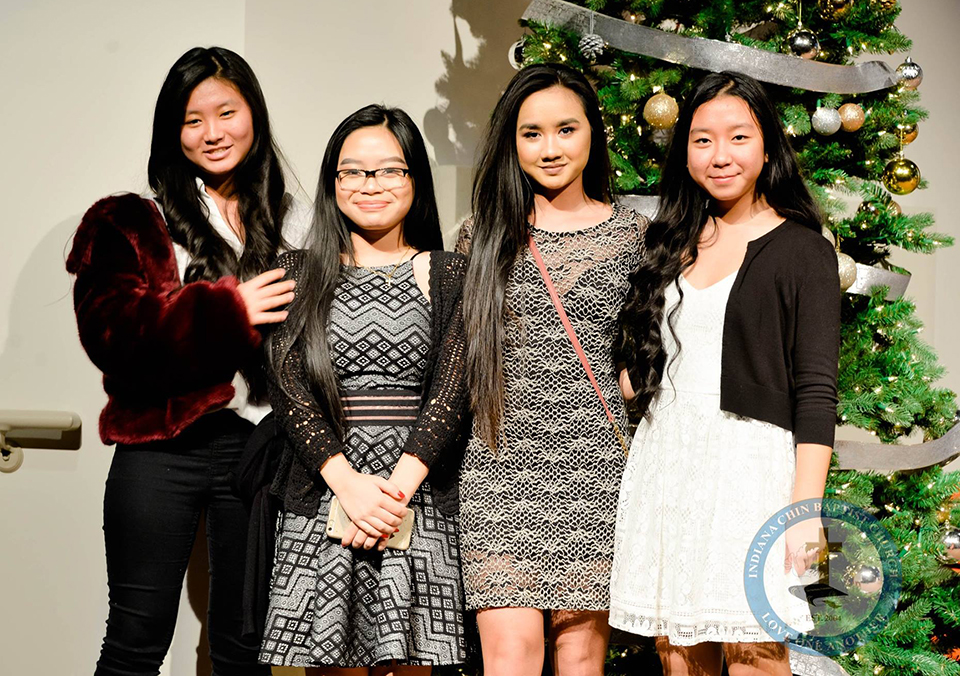 Atu kan Sunday School ngakchia an cuutzaat lai kaa ngaih deuh, atu i nakin.
Lal Nun Kim hi a pawng pa pawl nakin bawlung chuih a thiam deuh men lai.
Nan cuang ngaite ko, pa Uk, khemra a ttha hrat i. :)
Lai coat he Krismas a chuak mi pastor cu a nupi va velh bak ka duh.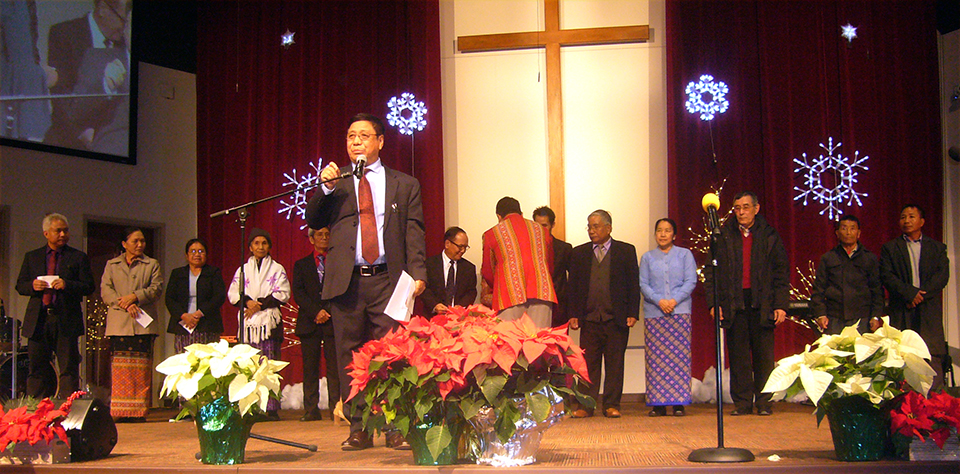 Kum 70 cung laksawng pek a si. An tam pah. Mirang hmanh pa thum tal cu an um lai. Mino deuh hi a laakpiak tu an si.
Pu Mang Hre hi kan upa bik a si. Kum 86 a ti rua ka ti. Paih zoh a duh ngai ve rih.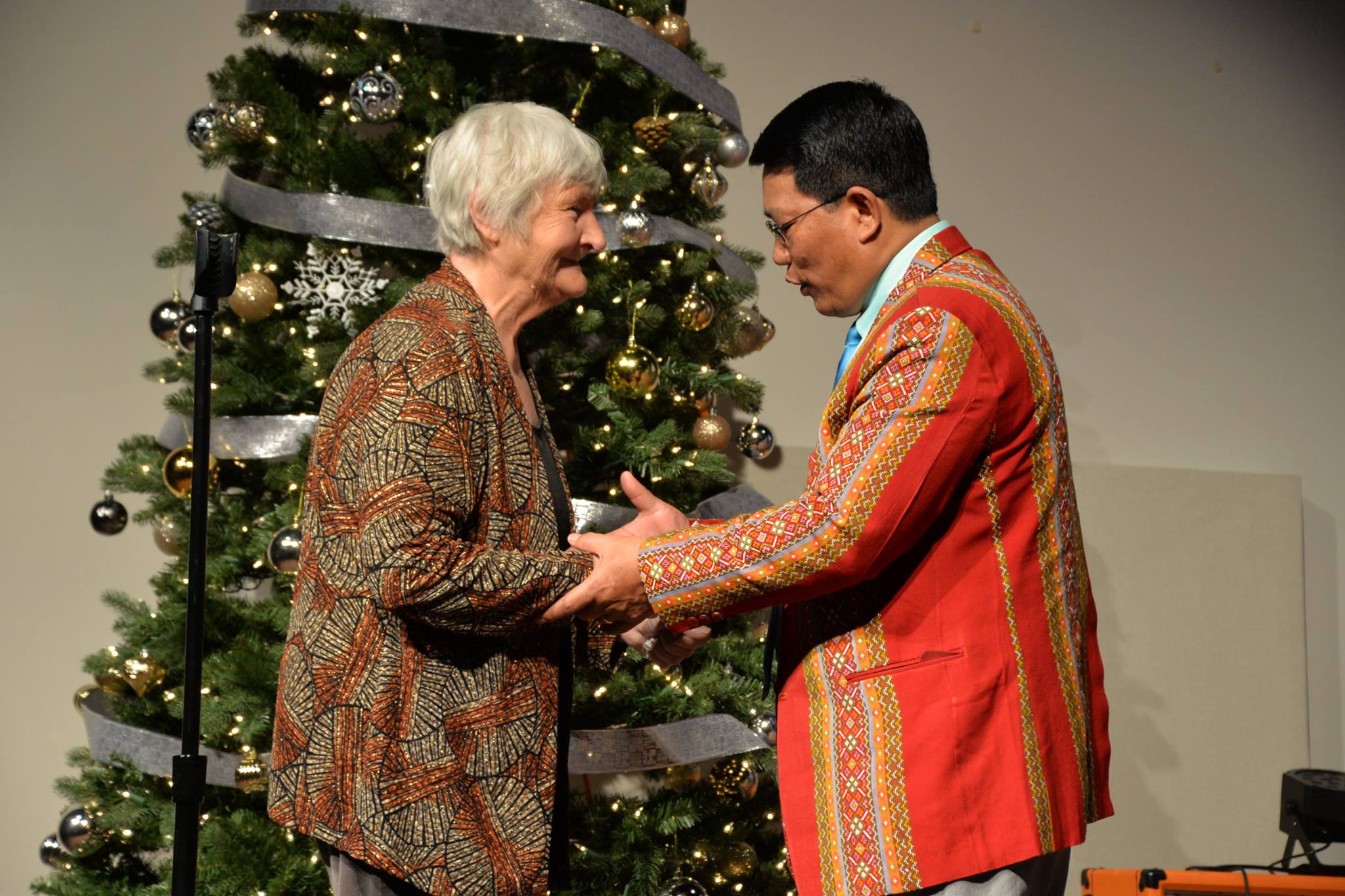 Anna lawnglawng nih hmaan ithlak a ka sawm. Nang pawng ah cun ka dir ngam lo e ka ti i, a tthut in tthu kun usi law a ka ti. Tthut hmanh cun a ka lonh tuk rih.
Ka mit-au a bon bal ti lo himu: a thahri an rawk cuh, nikum khan. Ahlan ka mit-au bantuk a si ti lo, hika hi hmet hmanh u..
.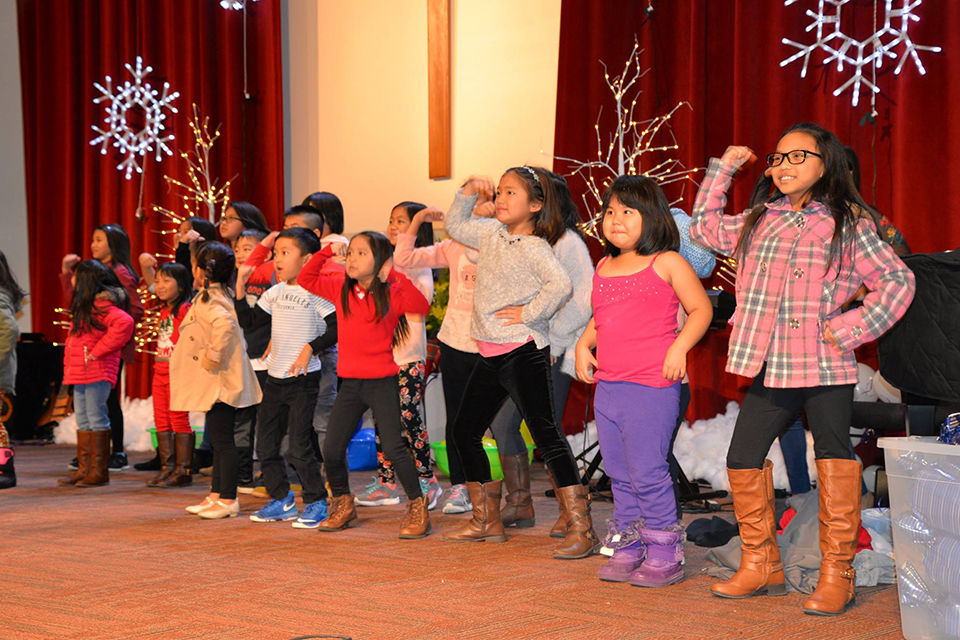 The Twelve Days of Christmas ti hla remh kan thiah hna i, ca piah tu an tuah ai rua.
Khual kan ngeih mi hi laksawng chuah hna u law tiah kum fatin ca ah ka ttial. Ka bia aho nih an la lo. Kaa tuar ti lo i tukum cu towel zuun 55 ka cawk. Laksawng chuah tu committee ka ser. An chuah hna. Mah i an pehzulh lo ah cun nu hi zei taktak hmanh an rak si lo hita tiah ka ti cang hna lai, an idawh pah ailak.
Tutan kan Krismas hi "Mi Thong Hra Hlaremh" in tuah usi kan ti. Hla kan thim, hrihhawhtu committee kan ser. Mah committee nih cun mah hla aa remh khawh nak in mi an chawnh hna, an sawm hna, cawn caan le cawn ning an ser, hla hruai an thim.
Saya Hrang Chung Hnin, Sayamah Olivia Hnem Iang, Saya Tin Tawng, Sayamah Cersin Par (leader), le Sayaci Lian Cin an si.

"Mi Thong Hra Hlaremh" cu.
Kei cu tenor ka sa, zoh lo in.
Minung 170 nih kan remh rua ka ti. A tthat le tthat lo ka khiar lo. "Kan tthuat", "kan phomh". A za.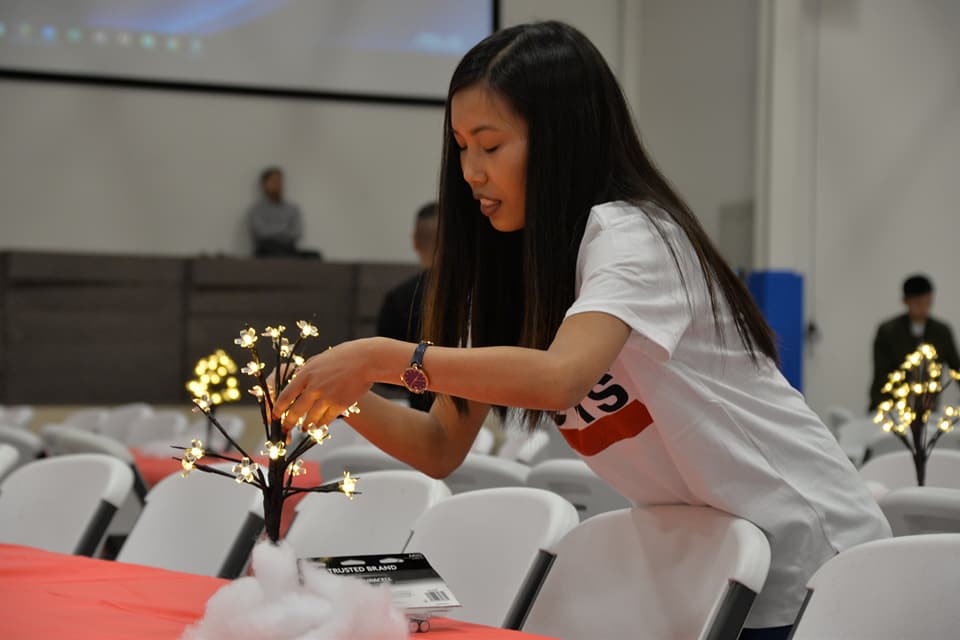 Tangka heu in zei dah a rak cawk hoi hnga ka ti; nain aa dawh ngaite. Khua mui nawn ah aa dawh chin hnga.
Food Safety biapi in kan ruat. Pawfah chungthlik kan tong lo.
An chanlio i rak helh leen mi pawl. Nu za cu a helh an har. Pa za cu helh khawh hrimhrim an si lo. :)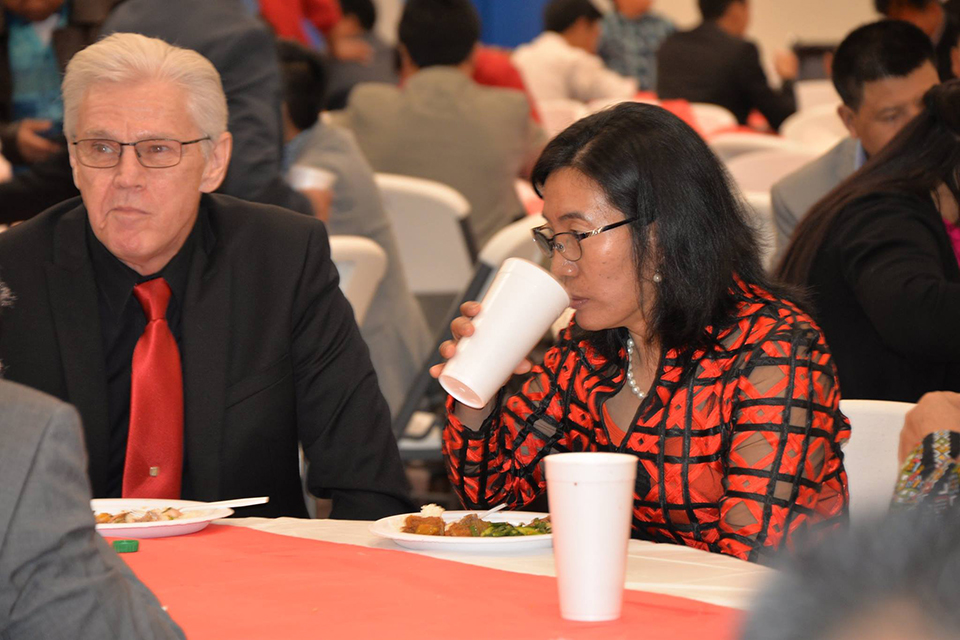 Pu Richard Hamlin hi Zephai Tluangram hrawng a phaan ve. Kirlai ah a ttap e an ti.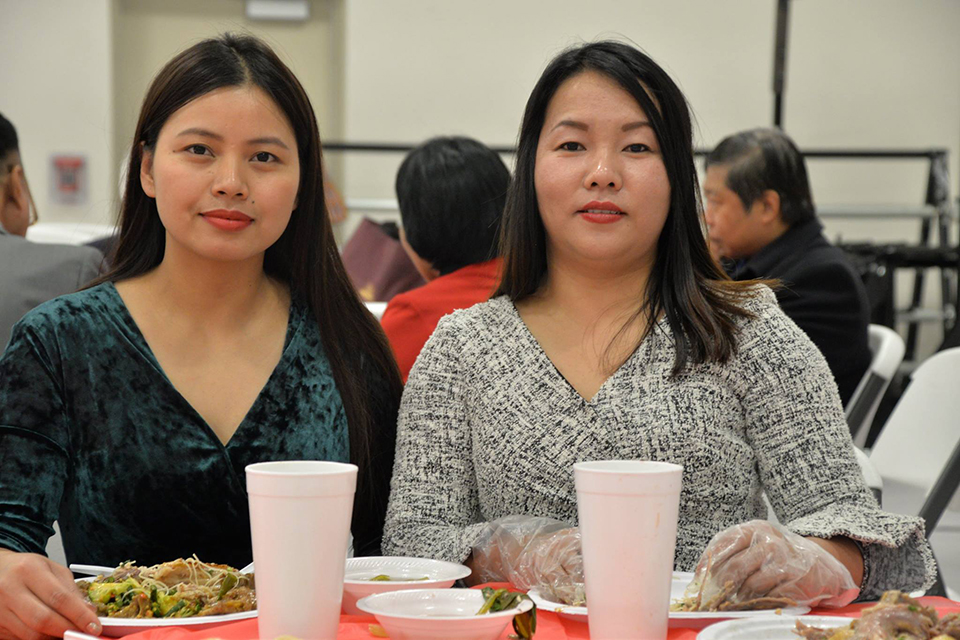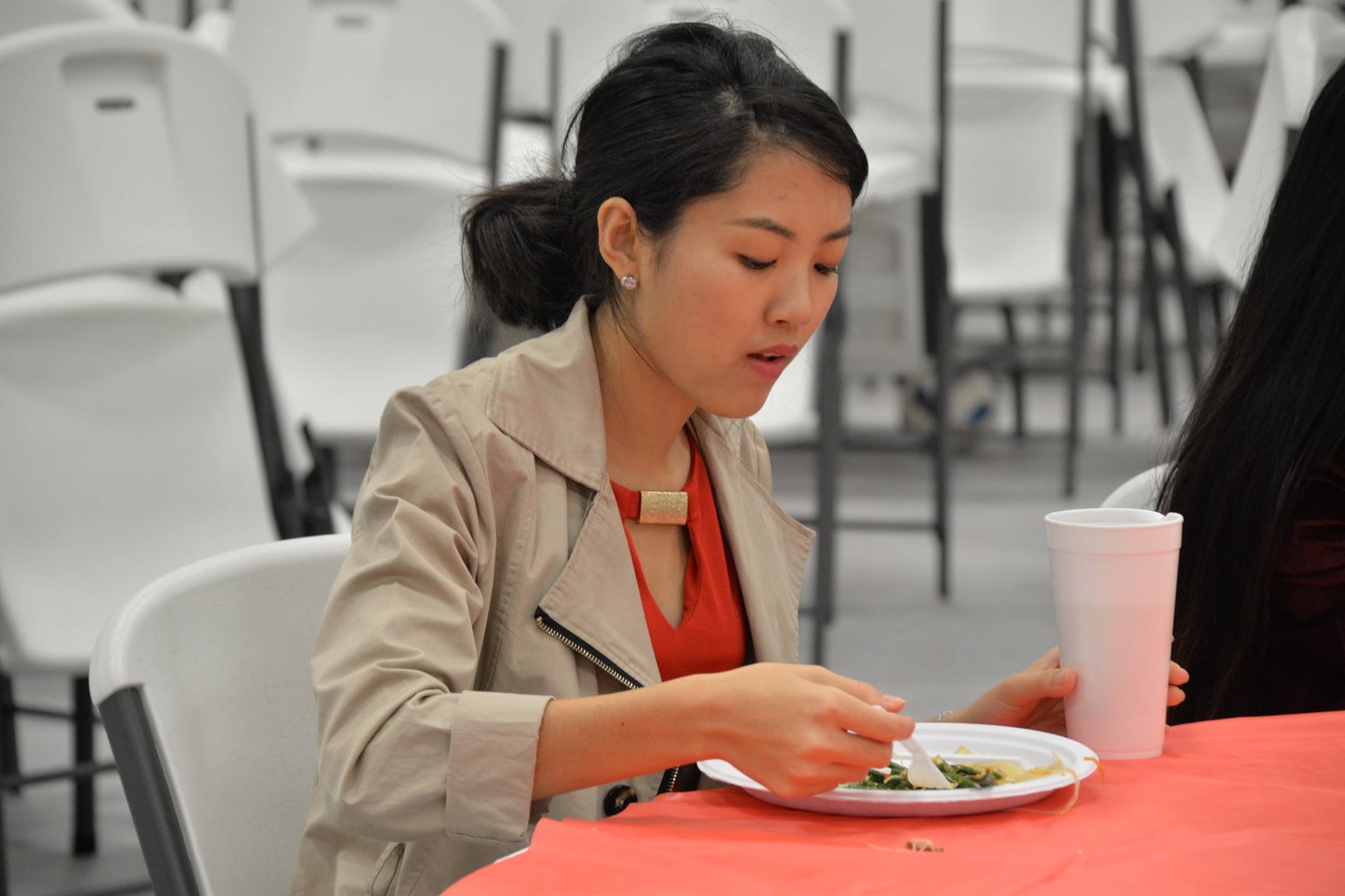 Mawite, mah telawng cu na ei? Car seat a pu te ding na si kha eei!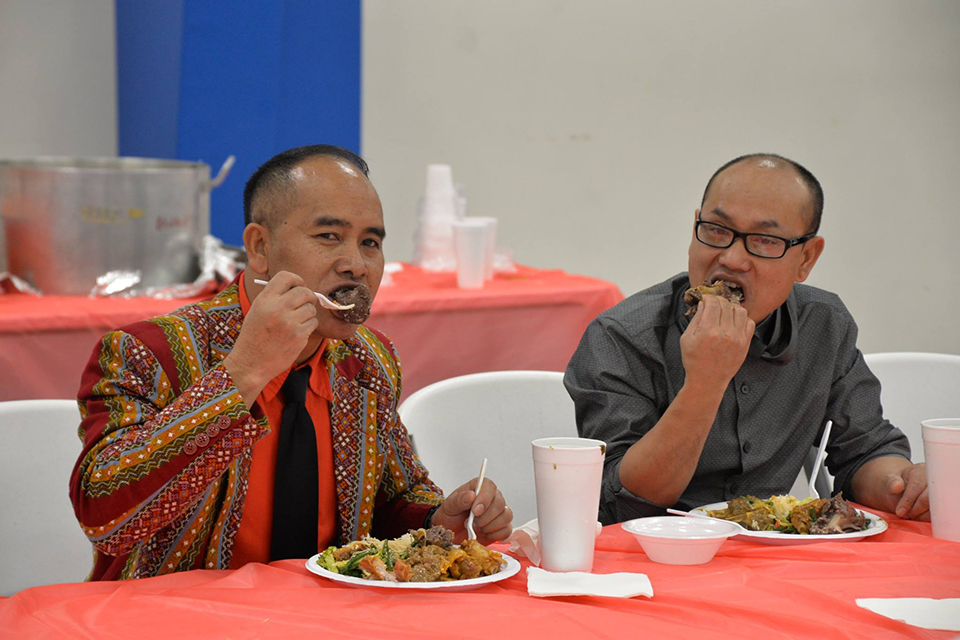 Sazuksa, cawsa, arsa, voksa, mahehsa, le berul nawn kan ei, buh le ciazan he.
Tam taktak nih ka kut nan ka tlaih. Na khuakhaan an ttha tuk e, na rawl an thaw e, tukum cu...e nan ka ti. Thil ttha pohpoh keimah nan ka puh dih rua ka ti.
Rawl hi a za tawk ding in kan tuak kan tuak i kan chuan. A hlei kan thle lo. To-go box kan cawk cia i hawihnu taang kan funh hna.
Atulio ICBC cu ngaknu khaansang le tlangval khaansang an tam bak.
Nan ttial bak. Va nan lo. Thawi mah zat hi aho dek a'n tenhpiak cawk hna.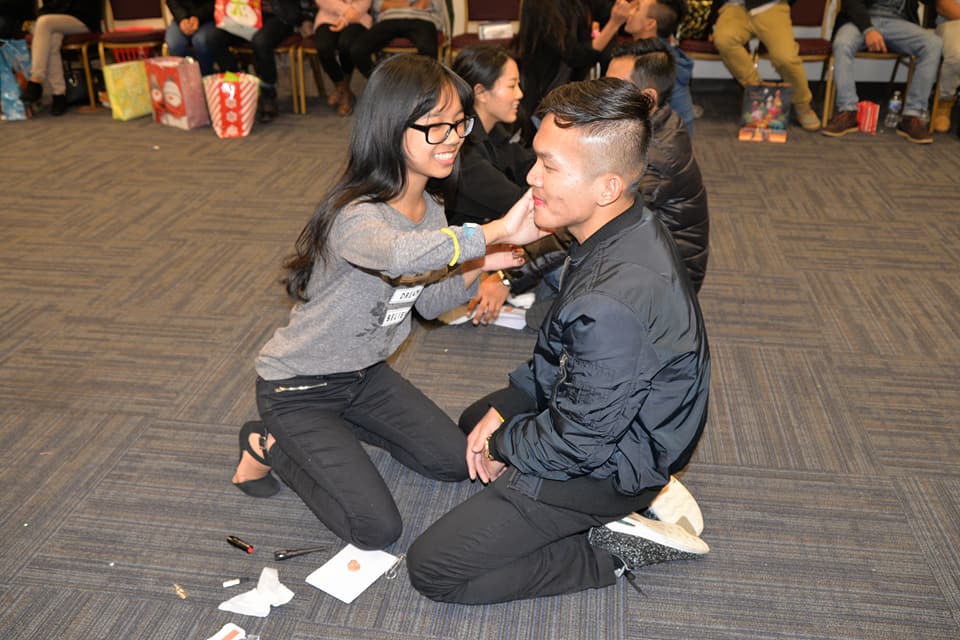 24 zan ah micheu hlapi cawn, Mino laksawng thlen, Upa zai khawm, micheu chungttuan, a si. Kan linsa hin.
Hnivenh nan fel bak, ka naule.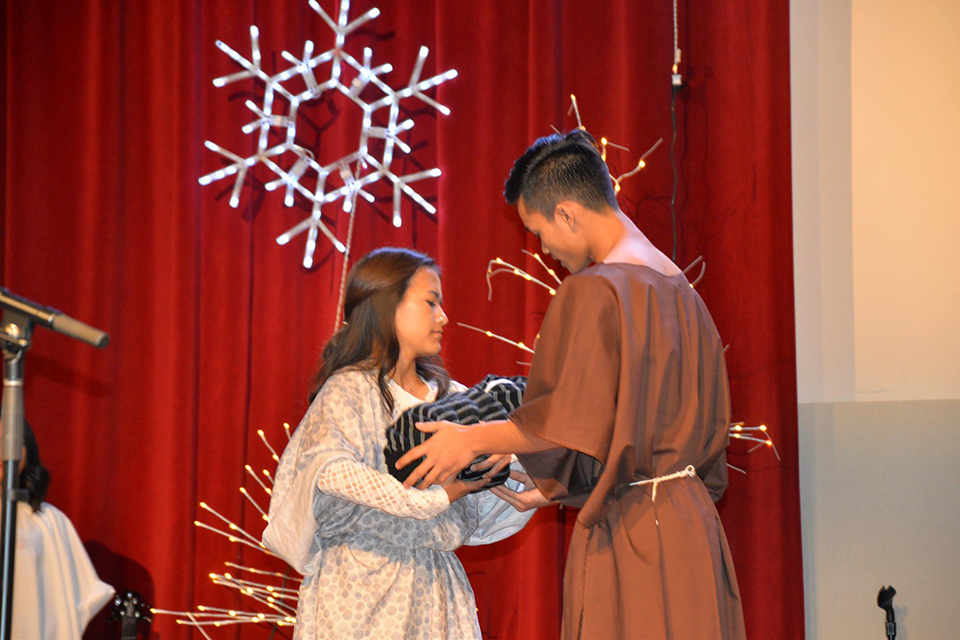 X'mas zan ca'h Minobu, Sunday School, le Nubu nih item phun khat cio an iring. Mah cun sosial dang an um rih.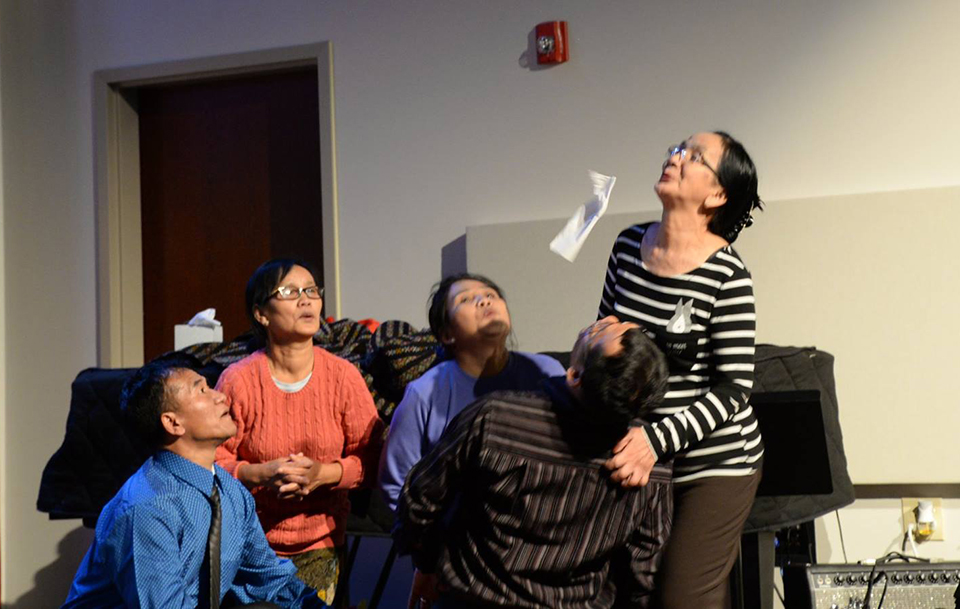 .
"ICBC's Got Talent" zuamnak.
Krismas a dih.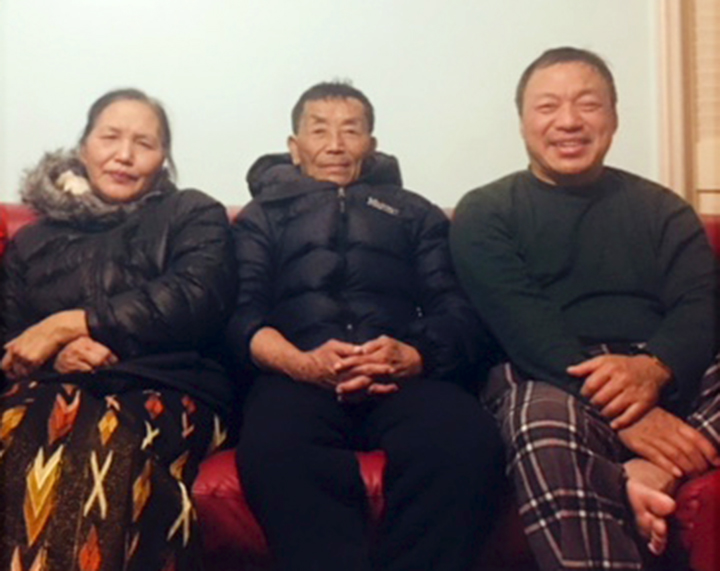 Kannih cu hawi sin Kumthar kan hngak lo.
Kan ngai te hnga maw, kan philh te hnga dek, kum hlun.
Kumthar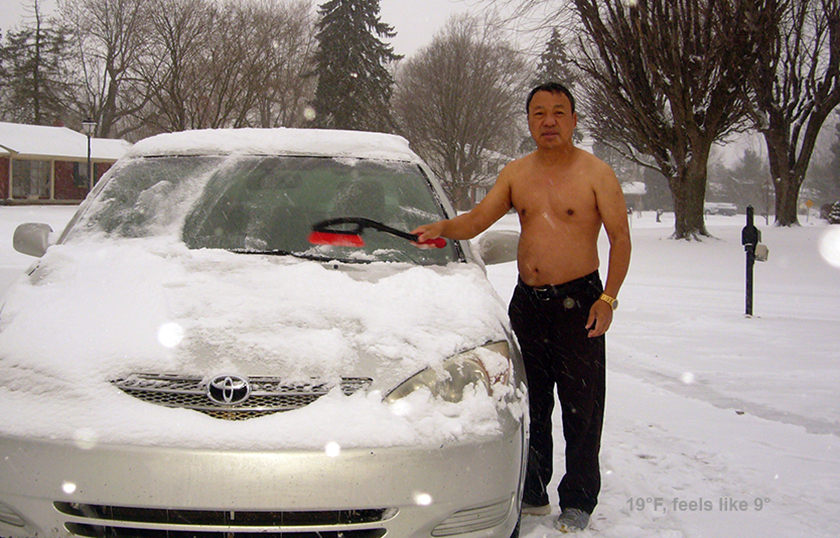 -12°F (-24°C) in kum kan domh. A kih taktak cu -18°F tehna a si rua. Hmaan kaa thlak hi cu freezing point tang ah degree 13°F hrawng a si nain 9°F (-12°C) tluk in a kik. Thli a hraan lo ah cun akih kan thei tuk lem lo. Suimilam cheu mahti khin um ning law ka celh rih men ko hnga. Ka lu kih a thei tuk cang i ralrin a hau i a si ko. Kei cu khua kik ka duh.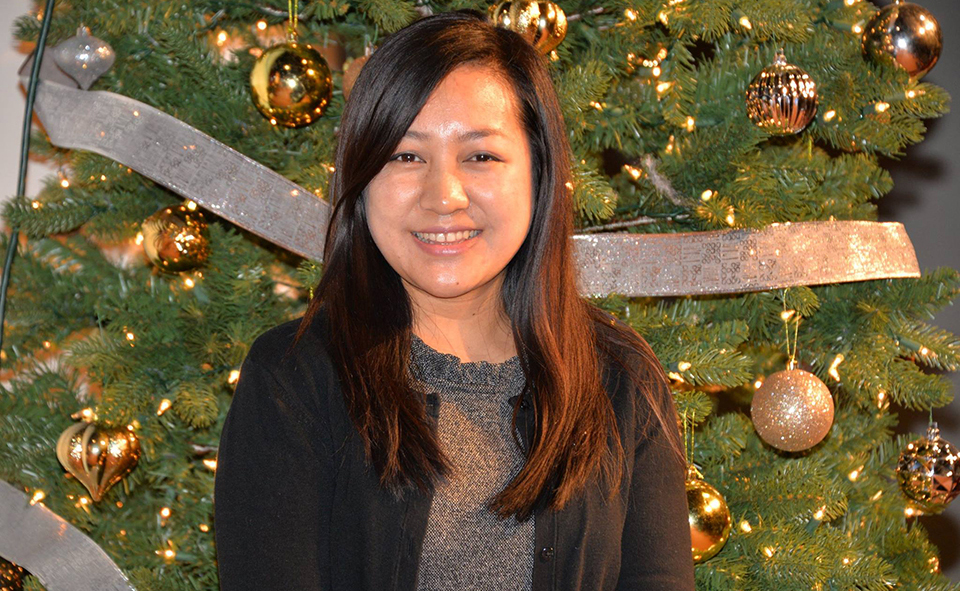 Bobby Shwe's New Year smile.
Pasatorte le an nupile. ICBC Krismas a nuamh kum oi 2 ah kan Sr. Pastor te nu-pa an um lo lengmang. Kumthar ah cun an hong kir cang.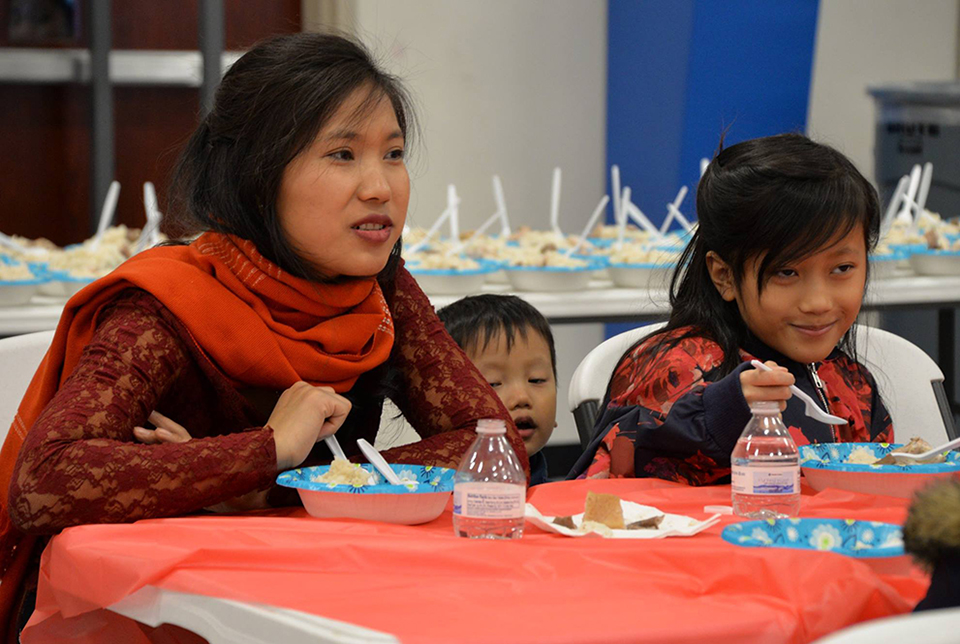 Kumthar cu nokcuah ("sathluak") in kan tuah.
Duh nan nung ngaite.
Mah ka tule ttheu nih hin an ka hlam. Hmaan ithlak kan dai lai lo.
Hmanthlak hi kan tthat nak deuhdeuh kan taar, phehthuh lo te.
Mahehsa a ei ngam lo mi kha nanmah phueih hi nan si maw? :)
Chinchin he hmaan kan ithlak ah kan chia bal rih lo.
Krismas lai ah dry clean ah ka long coat ka sukter. Kaa hruk lo. Ka suit ka sukter. Kaa hruk lo. Angki thar kaa cawk. Kaa hruk lo. Kedan thar kaa cawk. Kaa danh lo. Necktie thar kaa cawk. Ihlerhlau ning ka tinak an si. Mah bu ah hawi hlei in kaa hlerhlau lo. Ka lung zong a leng set lo. Mahti cun kum thar ka lut. 2017 cu philh ka duh (ka sizung kal a tam tuk).
Dawtnak nih kan zuldawi seh.