2019 CHRISTMAS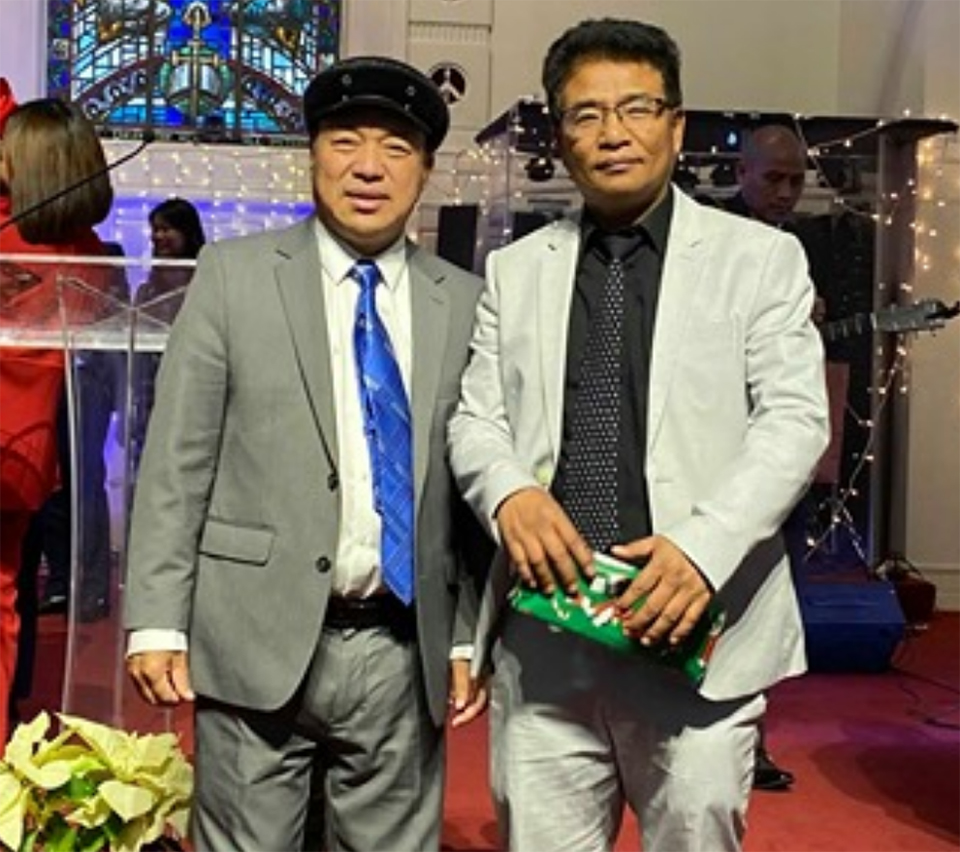 [Nan phone kha aphei in zoh u, asilole TV in zoh u.]
Indiana Chin Baptist Church lawngte ah kum tam chung Christmas ka hmang i tukum cu Washington DC i Chin Baptist Mission Church ah ka hmang. District of Columbia ah hin 1999 kum ah khan X'mas ka rak hmang. UIUC i siangin ka kai lio a si. Mithi Rev. Dr. Van Bik nun lio le a X'mas hman hmanung bik he kaa tong. 2005 kum ah, CBMC nih hin X'mas ah Pa Hlun sawm usi ti biakhiahnak in an ka sawm i nuam ngai in ka va hmang. Kum 15 a ti cang. Tukum (2019) hi an ka sawm tthan i ka va hman cu a si.
December 23 zing in kaa thawh. Zing 9:30 am ah lawngbual ka phaan cang. Ka tupale nih an ka thlah. Mawttaw chung ah, a nau nih, "Ka u Kap, na mitthli a tla bang? Na ttap maw?" a ti. A u cu a ka tlaihchan tuk mi a si i ka kal lai cu aa nuam lo.
Christmas at the Airport
Ka flight cu an thawn i kan tule nih cun an ka ttintak colh. An hnulei in ka hei thlir hna i ka ttap hrulh . Kaa cit ding mi vanlawng cu remh rih a hau e an ti i zanlei 6:15 pm ceo ah ka zuang. Chunnitlak lawngbual ah caan ka hmang. Nuamh tu cu a nuam ngaite ko. Sianginkhar si kaw leng no choklet an tam. Indianapolis airport cu hmunkhat ah iton dih a si. Khualtlawng, midong, rawl-ei, aa din, an khat. Christmas thingkung sangpi a um. A hram in pakhatpa hla a sa thluahmah, Christmas hla he love song he (pakhat nih keyboard a tumh). Fung tam tuk a sak tiang ah keimah lawnglawng nih tip ka va pek (mi hi an rak ttaw cio). Airport ah pei nuam tuk in Krismas ka hman hi ka ti.
BWI lawngbual tangdot in ka lut i Christmas music band an rak um hoi, keimah dahra an ka don ti awk in. Bawi Thiang pa nih a ka don i Rockville ah kan ttin. Thiangi nu nih rawl thaw taktak a rak kan chuanh. Upat lei cu kan si cang i thawng kan ihal ah ngandamnak kong lawng kan ihal cang. Thitha sang ka ngei lo e ka ti i, a si taktak ko hnga maw tiah ka thitha cu a ka tah. Anih cu lab result a ka hmuhsak. "HDL 58 ngeih cu rum tluk in pei a tthat cu, zeitin dah mahtluk hin naa kil khawh?!" tiah ka lawmh.
Athaizing cu fanu dawhdawh a ngei mi inn ah a ka leenpi, Frederick ah. An pa Pu Van Ling Sawmmal pawpi a ngei ti lo mi ka zoh pah ka ti cu vawleipum hmanh a vel dih deng hnu a si cang. "Atu i ka thih zong ah ka zei hmanh a poi ti lo" a ti. "Thih cu zei ah he a tthat i?" ka ti. A Baibal cauk a va laak hna i, cabuai khat in, Rev. Hre Kio nih King James Version a duh lo e, va leen bak ka duh e a ti. Lai Baibal Thiang a tthat lo nak a chim. Ka forh lai dahra ka ti nain a-al tu in ka al. Dead Sea Scrolls hmuh hnu i leh mi tuchan Baibal cauk tu an hmaan kong, KJV cu text fiang/tling lo in an leh mi a si kong, an rak chap pah mi an um i, original text ah a um lo mi an si ca ah tuchan Baibal ah an telh ti hna lo bia a si kong tehna ka theihtawk in ka al. Lai Baibal Thiang zong cu soi bawmh lo in, a tthat nak ka laak i ka al. Suimilam 3 kan rauh ah rawl an kan serh i kan ei.
Christmas Eve cu biakin ah Leengkhawm pumh a si. Minung 100 deng kan si lai. Annih bu cu leengkhawm a nuam tuk. Pu Lal Bat (Priscilla/Veel Lian pa) nih a ngian a chuah i laam dih lakin a kan tuah. Aizawl lio ah amah le keimah hi mahti i mi a hruai tawn mi kan rak si i, atu zong cu bawmh ve awk ka si nain ka thaw a ha colh lengmang i ka celh lo.
Krismas Zing
Winni Thiang le a nu he thaithawh kan ei pah in biaknak kong kan caih. Annih nu-fa cu Lai Baptist an si lo, CBMC member ah an itel lo. Church of Gaithersberg member an si--kanmah he pomning aa dang mi. Annih cu nitlaklei nunphung i a pil duh lo mi krifa an si. Ngaknu tling Thiangi cu zumhnak kong ah aa biatak ngai i, Baibal zumh kong ah, "A bia zumh lo cu amah zumh lo tluk pei a si cu!" a ka ti. Kei nih, "Zeitin dah Baibal bia cu na zumh dih khawh lai?! Baibal ah cun questions le inperatives an tampi i truth value a ngei lo mi cu zumh phun an si lo hencu! "Na mawttaw a sen maw a raang?" ti le "Ilawm ko u" ti tehna cu zeitin dah na zumh ziata lai?" ti tehna in ka ti. US secular siangin i a graduate cang mi veve bia iruah/i-al cu a nuam tuk. Ngol kan duh set lo nain iserh kan hau. X'mas lakawng ah luchin le hngawngngerh a ka chuah i kan iserh.
Krismas Pumh
X'mas pumh dang cio bantuk a si ko. Rev. Sui Hliang Chorei nih caan a tlaih, tthihni le puansen he. An Sr. Pastor Rev. C. Duh Kam nih "Lai coat" hruk in phung a chim.
Van Hlei Sung solo a sa, 'Oh, Holy Night' ti hla. A thilhruk a hot lo ngaite. A aw cu akhenh in aa khenh ko. Leng no Mercy zong a sa, mah video i bakte hi. Hlaremh a um pah. Kei cu ka ngu tuk (ka zaw nan ziar cuh).
Tukum X'mas cu Pu Bawi Cung chungkhar nih an don. An don nak a ruang phun nga an chim, Pathian sin lawmhnak tehte khaan bu in:
1. An fapa upa bik a piangthar i
2. An nu accident ttihnung tuk a ton bu in a him
3. A pa commercial licence a hmu, har tuk bu in
4. An fanu rian a hmu cia, an umnak khua ah
5. Bawi Cung nu Kawlram i a ra tlawng hna
Bawi Cung pa hi mithi Rev. Dr. Cuai Sang, Tukum Sung Chin In ti Krismas hla a phan tu, kha a si. Atu bantuk i a fale thluachuah an rel le Krismas an don hi a thlarau in a rak ilawm ttheu lai. (Pu Bawi Cung cu mah ni hi a zaw i hmaan zong aa thla kho lo).
DC lei cu retreat an tuah ngaite. Texas ah thlacam tlang an ti mi Kuria nu tuah mi a um i, mahka ah cun azarhzarh rawl ulh in thla an vong cam. An mino zonng zarh hnih/thum riak in an kal. Pu Bawi Cung fapa zong cu a nupi tthitka a si nain retreat ah cun a riak i a nu le a pa X'mas don zong cu a zawh lo (a nupi lawng a ra). Retreat taktak cu mah bantuk cu a si, ramlak i riah i capo va saih men khi a si lo.
Pumh dih ah hmaan ithlak an kan sawm setsai lo. Rawl ka ung lai lo hle ka ti. Van Hlei Sung le keimah an special guest kan si i aho nih hmaan kan thla hna hlah. Van Hlei Sung cu pangki ah bia tu an rak ruah, alaih thei lo pawl nih. Keimah nih ka va auh. Mah leisang cun an buut i an thlakpi cio.
Rawl a thaw. Pa hlor le voksa ann chumh (an ann hmasa i an chumh) mi ko ka duh. Arsa le ngasa zong a thaw. An DJ an ttawt ning cu mirang hla ttha ttha le Lai hla ttha ttha chuah hin lo in fawh "An piang lo, an piang leh tawh lo'ng chatuanin" ti tehna rumro an chuah.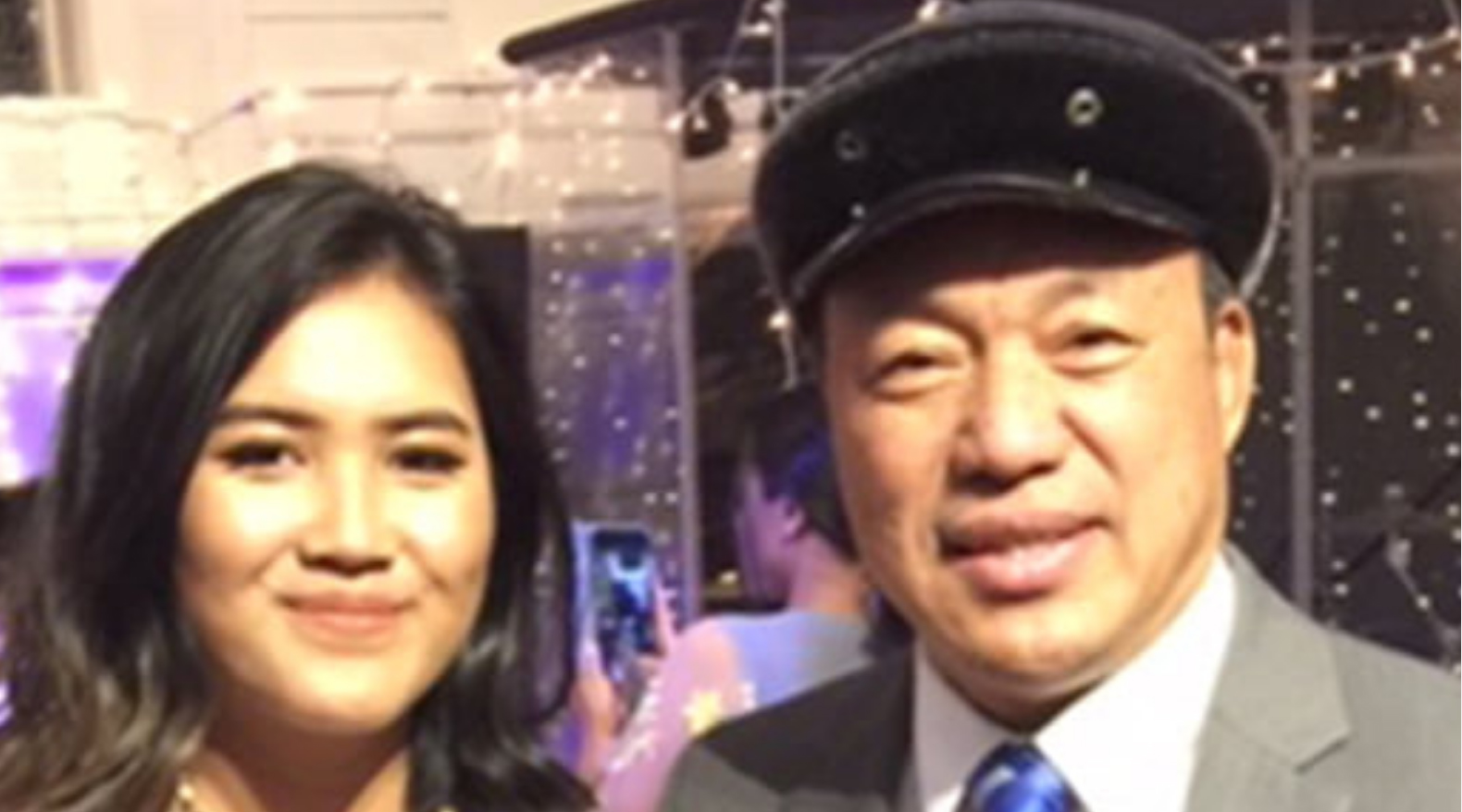 Hnu nawn ah Boney M hla an von chuah i 'vantthat' ka ti lio ah Pu He Lian a ra i bia a ka hal--khamh tlau le tlau lo kong le Eden dum chiatserh kong. "Khamh tlau le tlau lo kong cu Robawm.com ah ka ttial ko kha ta" ka ti. Kalvari vailam in rul lu cu a lamh" e ka ti ah, "Amah tu hme a thi ko cu" a ka ti. Arannak nawn in ka caihpi i a ngol ning ka ruah lio ah, 2nd program pumh thlacam ah an rong ka auh, vantthat ah. Aziah dah keimah ko cu theology question hal an ka bawh hnga, an ka test nak maw a si hnga, ka ti.
Zan pumh cu a nuam phun in an tuah. Krifabu rianttuantu laksawng an pek hna. Khual laksawng an ka pe hnga maw ka ti nawn sual. :) Drama tehna, skit phun tehna, an tuah. Lai Dictionary an ti i Lai biafang halnak zong an tuah. A za tawk in kan inuam.
Pumh dih ah Pu Maung Maung Sein nih cauk uk khat a ka tthenh. Zei kong dah a ttial hnga ti i ka zoh cu, khamh tlau le tlau lo kong ningning. An Sr. Pastor nih bialamkal a ttialpiak. A hnulei phaw ah, "Peter nih Bawi Jesuh a rawi ca ah a khamhnak a sung tiah Baibal nih a chim maw?" aa ti. 'Piter nih a rawi lo cuh, Judah nih dahkaw rawi ko cu!" ka hei ti, ka lungthli in. Khamhnak a tlau kho maw tlau kho lo ti kong i ruahning aa dang mi nih hin pomning le sermon zong a danter dih. Caih tthahnem lo. Pu Maung Maung Sein (Nandapa) le keimah hi Seminary graduate a si lo mi ah cun theology zeichuaklo aa caih pawl kan si men lai.
Lay theologian ti awk zong ah a tlak, anih cu. Kei cu "lai tuak theology" deuh ka si hnga. :)
Krismas Thaizing
Krismas thaizing koko i New York kal cu kan zuam tthan lo i Museum of the Bible kal ka hauh hna. Kan kal. Krismas kan kuah pah, kan zaw pah, kan dehydrate pah i kan zuam na lo nawn in kan zoh. Hmuh ka duh mi Baibal uk khat ka kawl i, a um ti lo e, university pakhat ta kan hlaan mi a si i kan pek cang hna awk e an ka ti.
Zan ah Van Hlei Sung kan leng. Van Hlei Sung cu New Zealand in hlasa ah an cah mi a si. Concert zong an tuahnak. A aw a ttha tuk (atu lio Lai nu ah aw ttha bik hmanh a si lai). Leng no ramdang tthang chinchap a si nain Lai zuun hla a sa i mahcu lawmh nak ah 1995 kum i ka rak chuah mi Zuun Hla volume 1 cauk uk 2 te lawng ka ngeih cang mi uk khat ka tthenh. Zuun hla cu fung tamlakte a ka sakpiak. A hlasak ning kan iziak deuh lo i tingtang kan tumh ah kan sia a rem set lo (Lai love song tum cu kan thiam zungzal mi a si ko nain). Amah zong a si a rem tuk lai lo. A aw cu a ttha rumro (hno cu a hno tuk lo).
A leng mi cu anih ca'h cun "hlanlio mi" von ti awk lawngte kan si (keimah zong cu tlangval ka si a hngalh nakding a har.). Wine tal ihunh usi law a nuam chin hnga nain ti sa te kan ding ko. Hlasak a kaa a thawt saling ah ttin kan hrih. Ttin nak hla ithawh law an ka ti i u Kham hla, "Nunu aw" ti hla kaa thawh. Lungpilte in a ka sakpiak. Ka von bawmh hrulh nain video ah ka aw a cuang sual lai ka ti i ka dai tthan lengmang. Siahelh nawn in kan ttin.
New York Ah
Vah sawhsawh ah kan kal. Hmun tam kal kan itim lo. UN zung le Empire State Building kal, zan ah Time Square i vah ah cun a za ko kan ti. Ahmasa in World Trade Center an sak thar mi kan pal. Kai cu kan kai lo. An kah mi kha ka rak kai cang ko i ka sia a herh ti lo hlei ah athar cu a sang tuk i kai ka ngamh lo (tangka heu men a si hnga). Atang i hon zoh ah a par a hong lang set lo. Mah tluk cun a sang.
United Nations zung ah cun kan kal.A hmai ah milem a um: Mipa nih vailam fung in limkeng a sawhthah lio a si. Biathlam khoika zawn a si e tiah dek Veel Lian pa nih a ka chimh. Zung chung kan luh in, a hmasa bik ah zunput ka fuuk--'UN ka ekpuut' ti te awk in. Mah dih cun kan vaak. UN Secretary hlun hmanthlak an taar hna i, U Thant hmanthlak kan hmuh ah kan ilawm. Atulio UN lei Kawlram Palai cu Laimi Pu Hau Khan Sum a si. Mah zong cu kan ilawm. Pang ah vawleicung mi zaza le mi santlaitlai hmanthlak an taar hna. Upat awk lawngte. Pi Suh Ci hmanthlak kan kawl i kan hmu lo.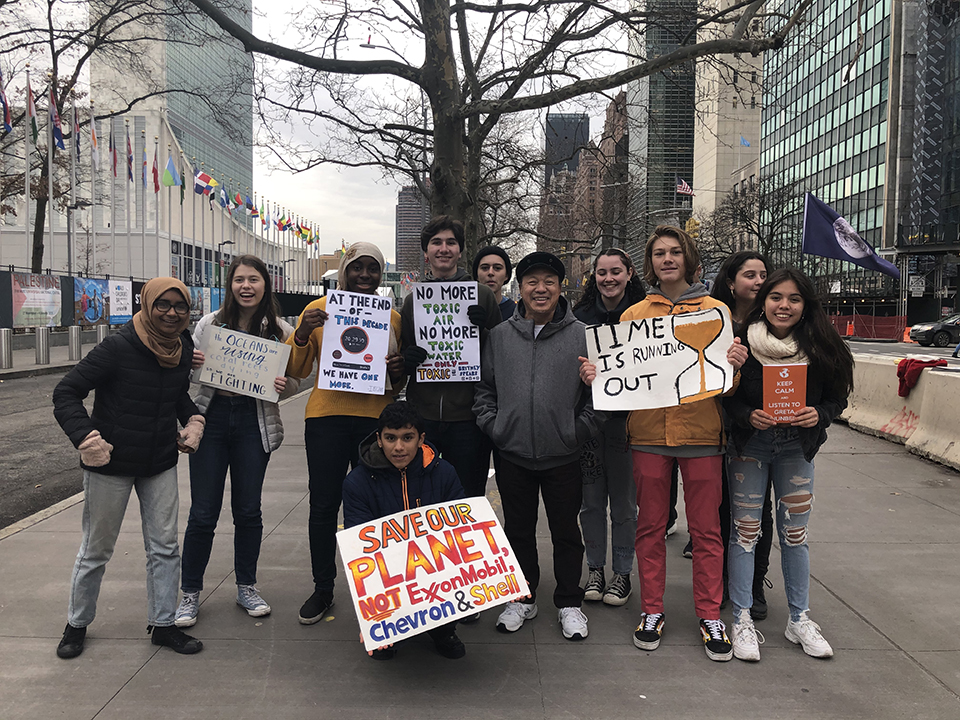 Philhlonak ah thil kan caw hnek i, Thiangi pa he kan zoh lenko lio ah Veel Lian pa pinlei in a ra i, "UN thil caw hlah uh, refugee ah an in rel hna lai" a kan ti. Kan caw lo.
Empire State Building ah kan kal. Mi an tam tuk. Dot 86-nak tiang kan kai. World Trade Center (dot 136-nak) ka rak kai mi he tahchunh ah lam i mawttaw tehna khi ngan deuh tuk in an lang. New York khualipi zan mei ceu cu a velchum in kan cuanh.
New York zanlei i ichawh cu a nuam bak mi a si. 1999 kum dongh zan ah ka rak kal cang i mi an tam tuk ah itenh nak hmanh a rak ttha lo. Atu cu Kumthar lai zan si ti hlah kaw mah tluk taitai in an tam lo. Midawh dawh an khat. Mirang ngaknu pa thum an ra i pakhat duh a nung tuk i kan mit aa tong. Hmaan kaa thla i ka hei zoh tthan i hnulei aa let i kan mit aa tong tthan. Mi choklet nih an kan phenh dih. Ka lung ah a caam pah. New York vah cu ka vuai deuh lo. Tlunlei cu ka hnulei kaa let i ka hei zoh tthan--bye bye New York ti in.
Zarhte ni
Kan vah nak nih a kan zawt nawn. DC ah kan kir i Myanmar Idol kan zoh. Esther Dawt Chin Sung i Myanmar Idol a ngah lio kan hmuh. A zanlei ah paih a um nain kan zoh zuam ti lo (an kan sawm setsai fawn lo i). Thiangi nu nih rawl thaw tuk in a kan chuanh lengmang i rawl ei kan ingaih tuk lengmang.
Zarhpi cu Lai Baptist Church ah kan ipuum. Rev. Dr. Rollin Van Bik nih ngamhtlak te in a ka don. LBC cu Halkha sattesen mi lawngte si hna kaw ka thla a tla ngaite. Baibal cawn kan tanh. Kanaan minu i a fa dam nak ca Bawipa a hal nak kong cawn a si, leadership he pehtlaihter in. Khual ka si na cun bia ka hal: A si ah, 'Zisuh hi si ko kon seh a ti mi a si tinak maw?' tiah. Dinh caan ah Pi Mang Kai nih a von tenh i social justice kong a von ka caihpi taak. Mifim cu caan pelte zong santlai in an hman khawh.
Pumh dih in Pu Aye Maung tthutpi a si, a far thih kong ah. Ka u nupi a si i bia ka chim ve. Pumh dih ah hlanlio Pyidawtha pawl hmaan kan ithla ta.
Ttin pah ah Pu Bawi Cung te inn ah kan lut. Rawl an kan serh. Cengkol (man faak) an kan hunh. Kei cu a khoih ka zuam lo e ka ti hna. Sailo nu le pa an um. Sailopa nih thlacam pumh a kan tuahpi. Kei nih hla (No. 10) kaa thawh. Biachim le thlacam kan tuah. Hlanlio kong kan chim. Kan ilungsi ngaite. Aizawl lio zong kan ngai pah.
Veel Lian te inn ah ka riak. Veel Lian cu a um lo; retreat ah a riak e an ti. Mang Tha Hluan Par nih laksawng (jacket hring le luchin) a ka cawkpiaktaak. Nikhatni zingka in Veel Lian pa nih lawngbual ah a ka thlah. A dawtnak cung i ilawmh zia langhter hmanh ka thiam lo. Zaw nawnpi inn ka tlung.
Hmanthlak: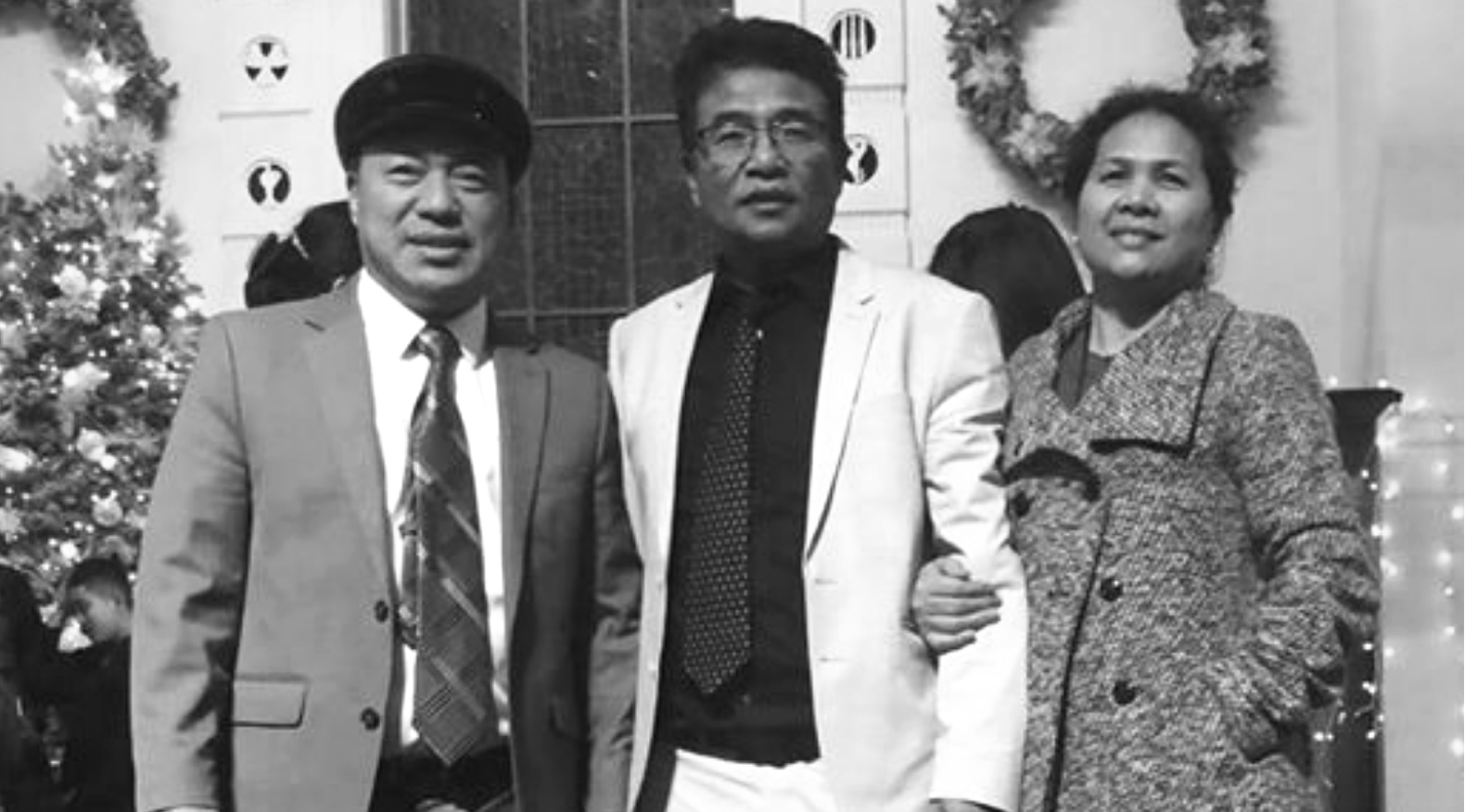 Priscilla nu le pa he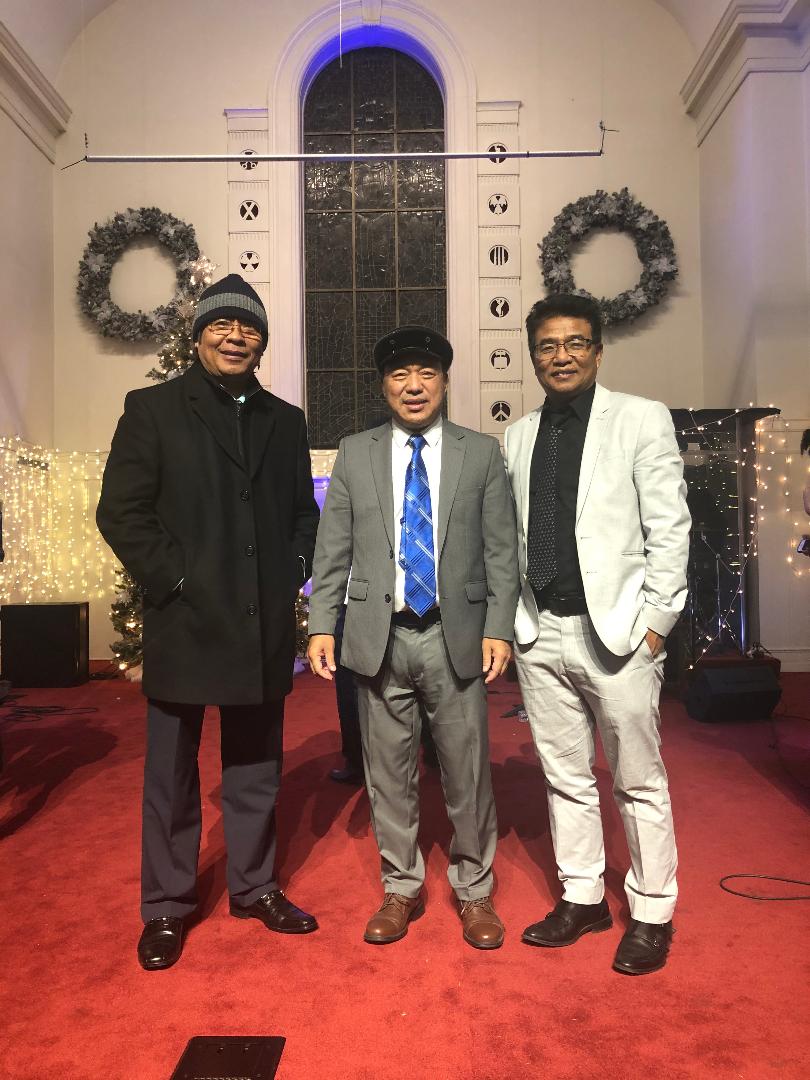 Thiangi pa le Priscilla pa he; Harsia he.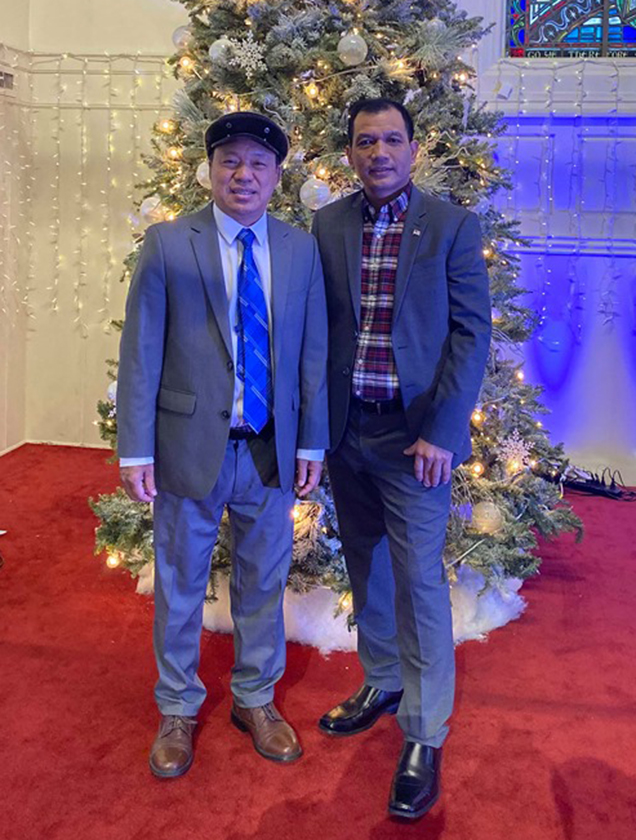 Van Hlei Sung he. Kanmah pa hnih hi an khual ngeih kan si. --- Lairam Thang he ("writer and writer")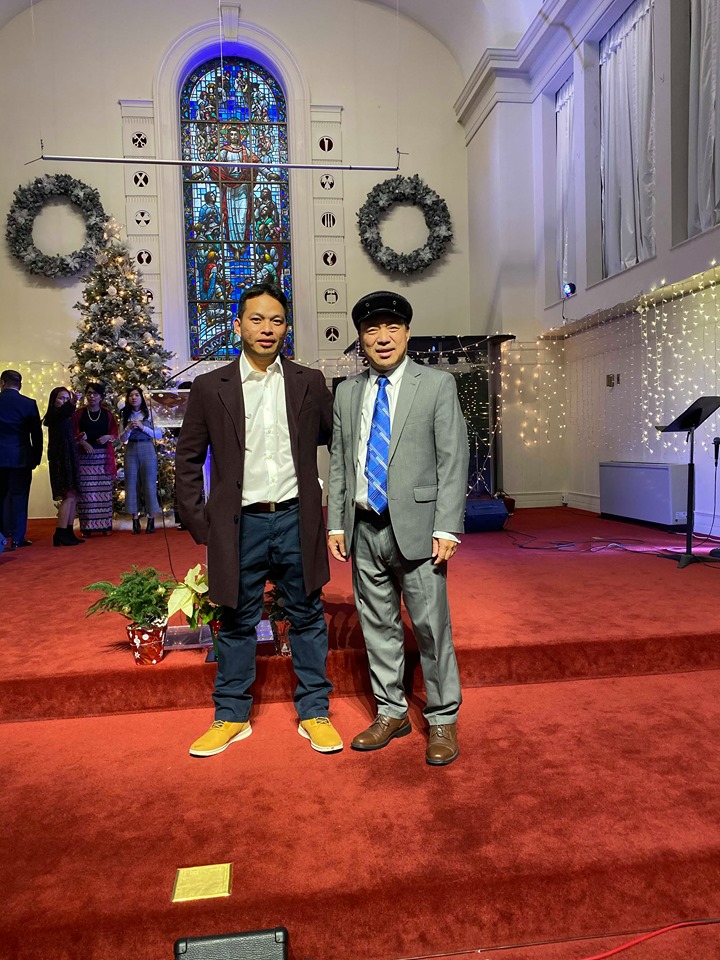 Ceu Hlun le Ceu Hlun. Orhlei: Ka tu Bawi Hnin he.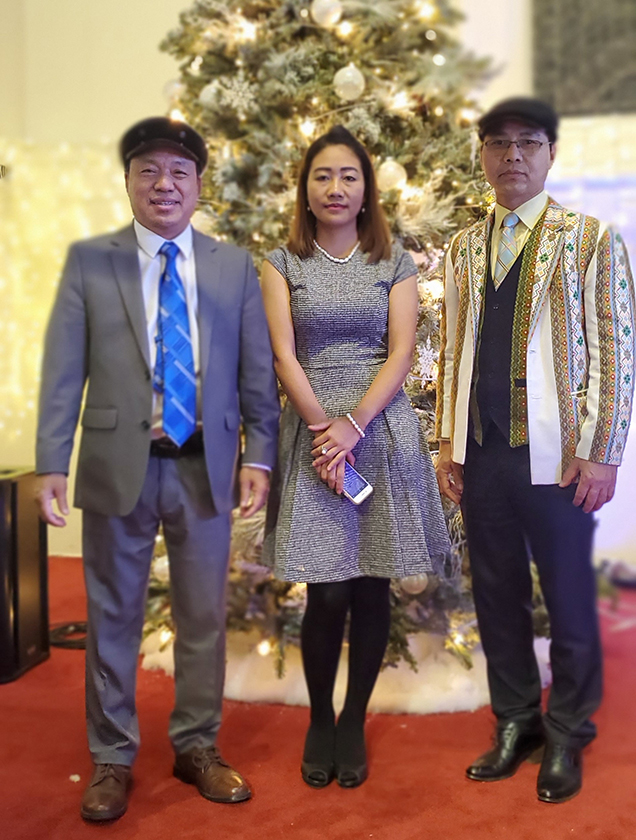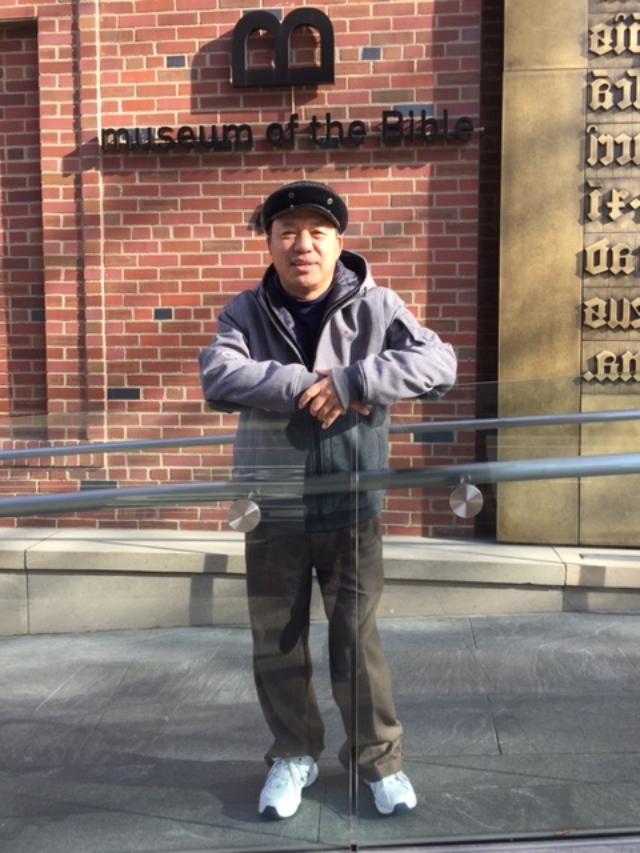 Elaine Maalawm le C.B. Thang he; Orhlei: Museum of Bible kot.
Museum of Bible chung.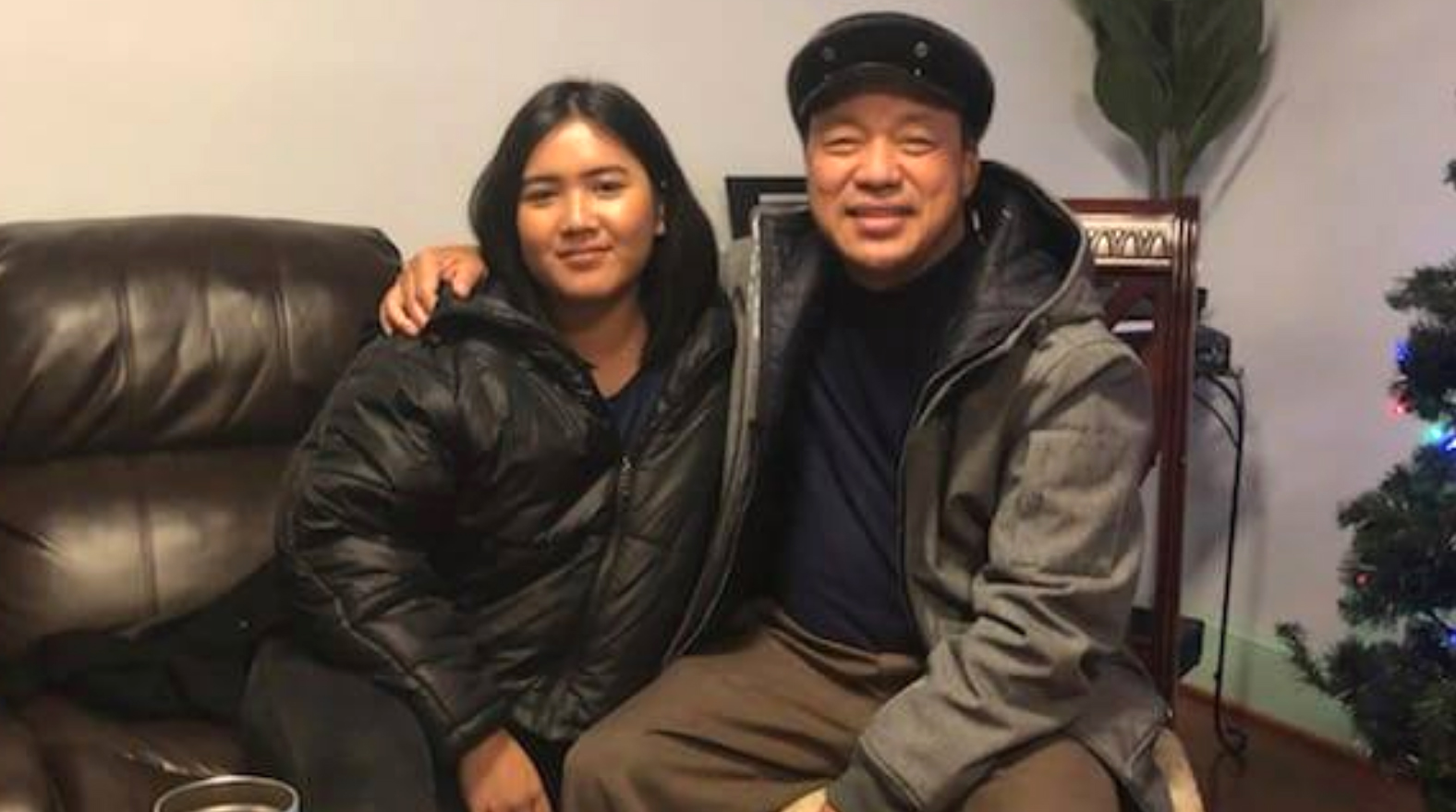 Van Hlei Sung he
United Nations (ka hmailei kehlei ah khin a um); U Thant Portrait an taar mi.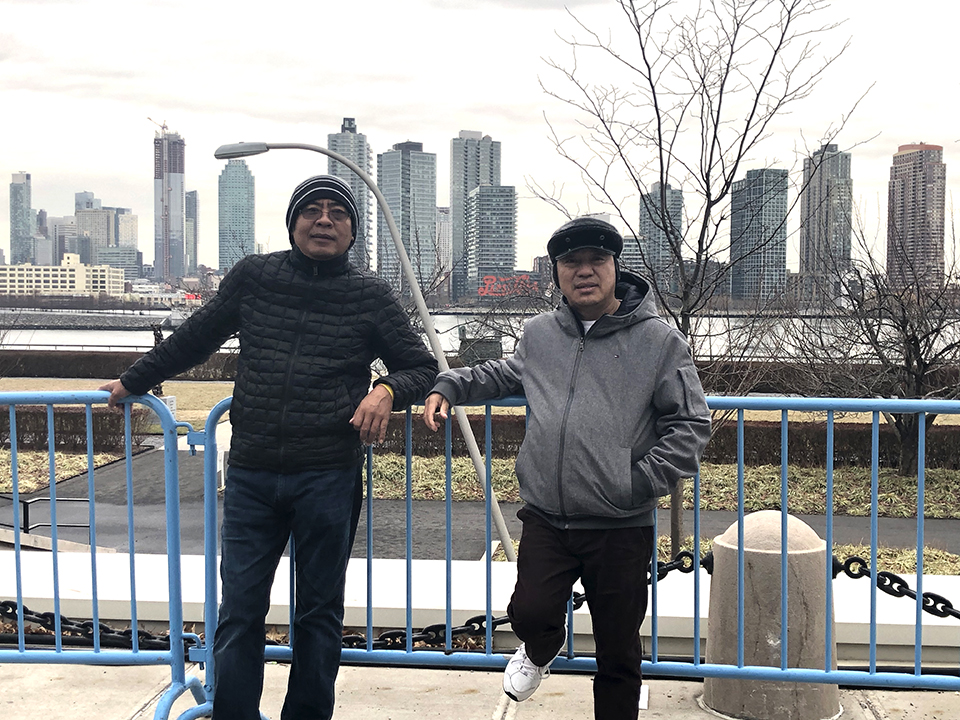 Mah ni hi chum a zing tuk i khualeng hmaanthlak an ttha kho lo; nah nan kan coh sual hnga.
Empire State Building kai pah zuksuai hmai ah hmaan kaa thla i an ka hmuh in an ithla cio, ramdang mi.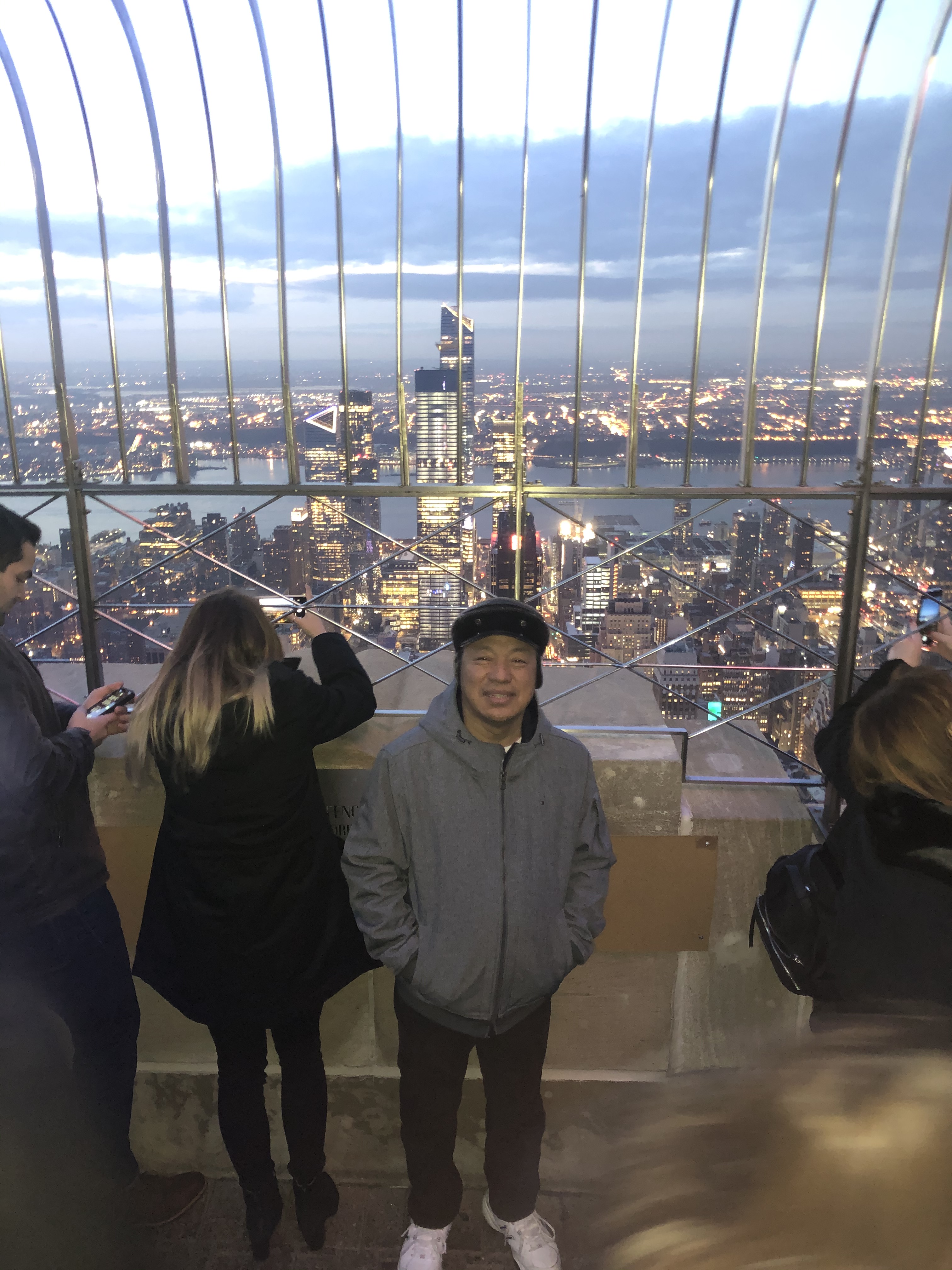 Empire State Building (1250', 1454' to tip), built in 1931. Ka dirnak hi dot 86-nak.
Ka kallai zan ah mileng kan ngei lengmang i ka thil kaa serh manh ti lo i kaa hruk hmun lawngte kaa hruk ko, Rambo muvi bang in. Ka phone thar kan cah mi a phaan manh lo i phone lo in ka vaak. Mah vialte hi hawi i an ka thlak mi an si.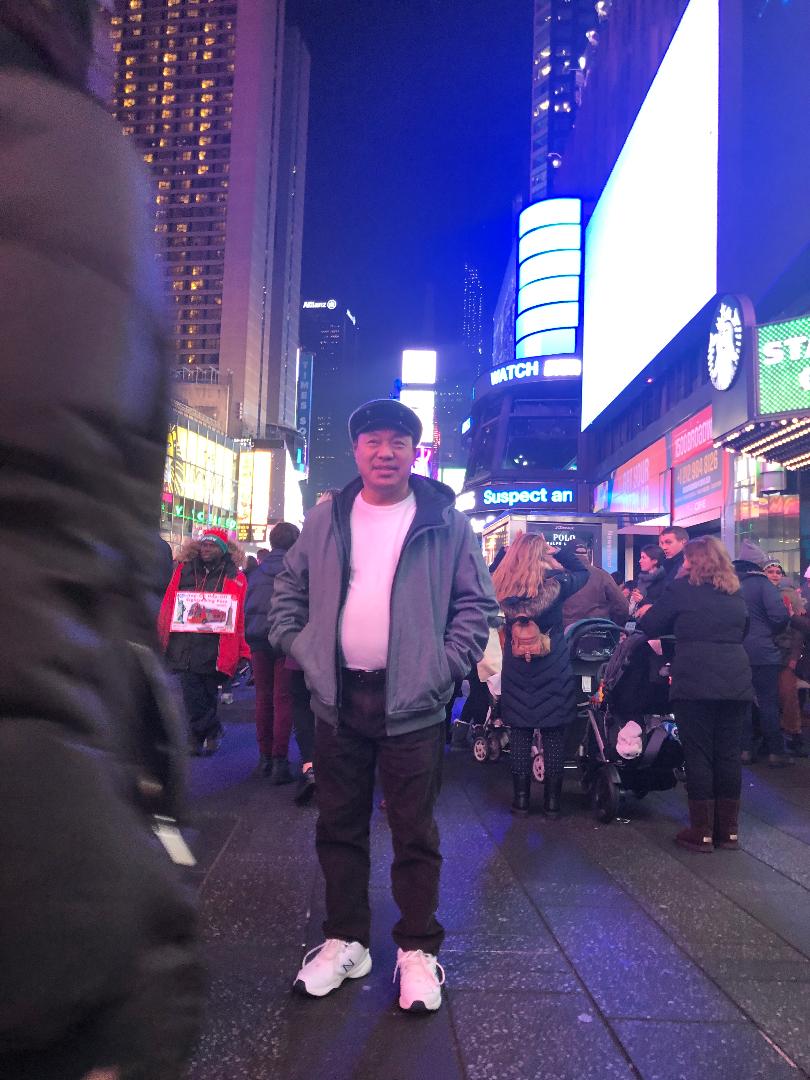 Time Square, New York.