CBCUSA CIVUI 2015
June 5-7
Indianapolis, U.S.A.

Zophei Christian Church nih an don. A biakin thar luh kum a si. An ngaknu an idawh lio le an aw a tthat lio zong a si.
Acung i hmanthlak hi donnak hla an sak lio a si.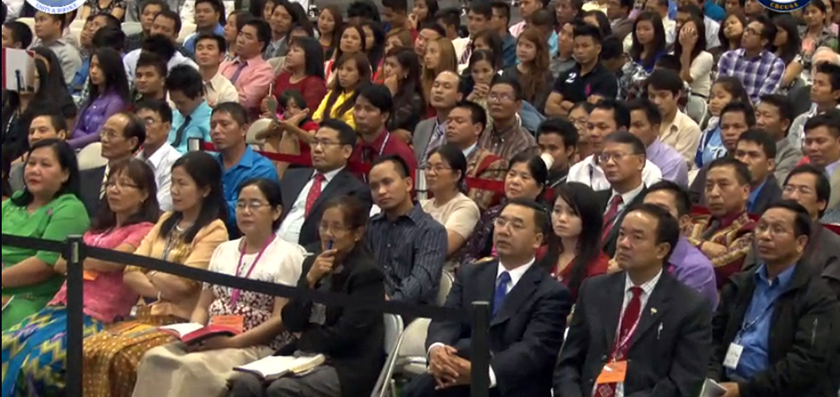 Aa tuah nak hmun tu cu ZCC biakin ah a si lo; Gathering Place ah a si, Greenwood ah. $5000 hrawng in an hlaan rua.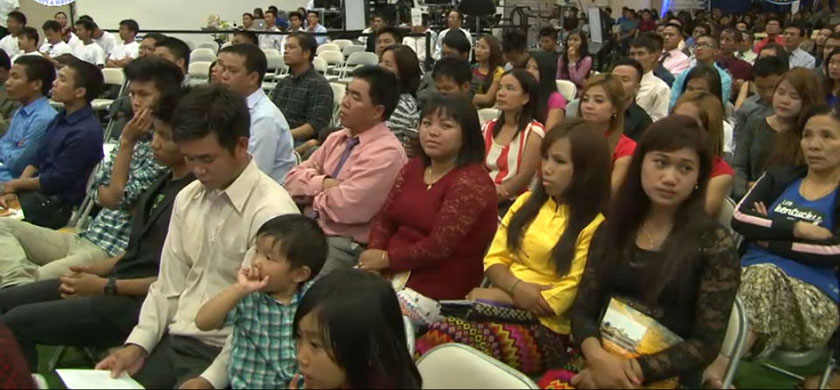 2012 kum CBCUSA civui i saduhthah a si deuh lo mi thil tete kan rak ttial i, cu tlamtlinlonak cu remh dih an si cang. Tukum civui cu a siaremlonak a um lo tiawk a si. Kha zawn kha rak iremh deuh seh law a ttha deuh hnga ti awk a tlawm. Tlawmte cu a um lai, um cu.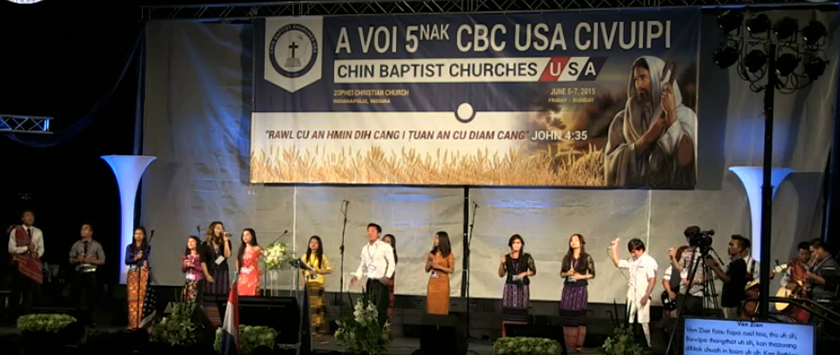 Ka lung a si nak bik cu: (1) Praise & Worship ah krifabu tampi in mi an laak hna. (2) Banner aa dawh tuk. Ca ttial palh mi le punctuation hmaanlo zong a um lo. Kaa uar. A kam le a kam ah cawngnak puansen thlai hna seh law ka duh hnga tiah ka lungthli in ka ti i, an thlai taktak, ahnu ah cun (ttian lai hmanthlak khi zoh hmanh u). (3) Stage a rak nak tuk mi zong atutan cu ceu in an kah i a ttha tuk cang. (4) Ttian zan pumh um hlah kaw thawl le dur char awk a um ti lo.
Atutan civui in ka lung i a chuak thar mi an um. Pathum/li chim ka duh:
1. Drama: Fehar te le caanpeek te'n drama an cawn, an kan piahpiak. Lawmh an um ko. Thiam zong an thiam hin. Asina'n pumh chung i drama/skit piah hi hna a hnok deuh ka ti. An skit i cawnpiak a kan duh mi khi zei huaha a si lo tinak si lo in a fawi deuh nak in langhter khawh a si ko hnga.
2. Laam: Tthengcung laam kong hi ruah deuh awk a si rua ka ti. Mi pa khat hla a sa i a hnulei in an laampiak, asilole Pathian biak nak hla an sa i an laam pah, a si ah cun akhan a si deuh. Mi hlasak cia chuah duak i laam lawnglawng va laam khi cu laam duh bia a lo deuh. Rev. Dr. Dennis Shu Maung nih khan phung a chim nak ah, "An lungduh sual nunzia kha biakin ah an luhpi" a ti rua ka ti. Laam duh bia sawhsawh a lo. Civui ah si seh, gospel team kal nak ah si seh, mahle biakin pumhnak zong ah si seh, CD chung hla chuah duak i laam hi cu tuah lo ah a ttha deuh men lai. Action song piah tehna zong hi zei huaha an si lo. Bia le hla hi a za ko.
3. Pathian sin ah kaa lawm tuk ai e, ka um kho lo e ti i an laam ah cun lawmhpi ding an si. Asinain mi hmai i va chuah le ttheng cung i hong kai theng a hau lo. Tthat zong a ttha lo. Cuca'h laam a duh mi nih cun anmah umhmun te in, asilole zaapi tthutnak hnulei ah hmun a um ah cun va kal i va laam ding a si. Mi hmai hrimhrim ah laam ding a si lo. Hmai chuah lo te i a laam ko mi cu mawhchiat awk zong an si lo i, soi ding le thlauh ding zong an si lo. Mah kan soi hna ah cun cawn chom i an hong laam khi cu thlauh tuk ding an si.
Thlarau laam a si ah, thlarau lo laam a si ah, mi hmai chuah i laam hi cu kan iforh lo ah a ttha ko.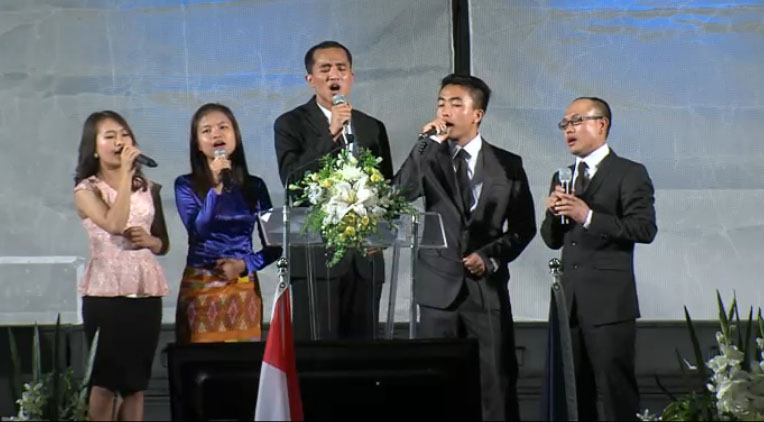 ICBC pawl
Biaci can dawh a si. Zei ko dek a chim.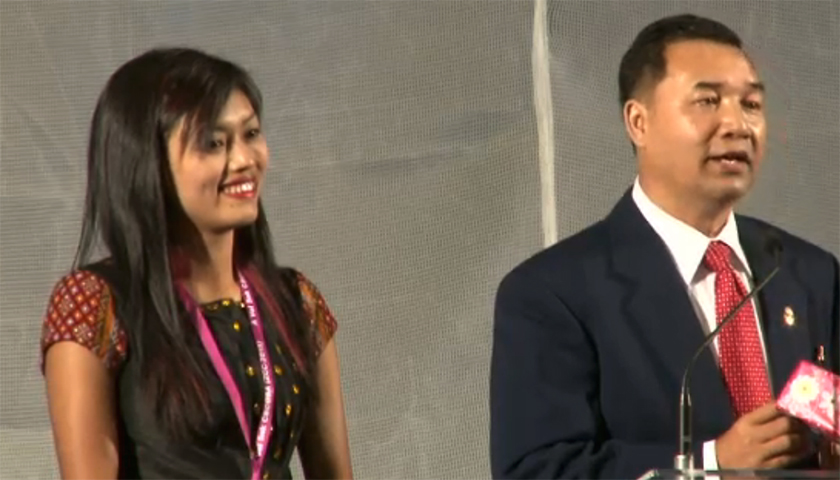 Linda Lalchhanhim hi atutan ah "Miss CBCUSA" ka pek. Chim te u.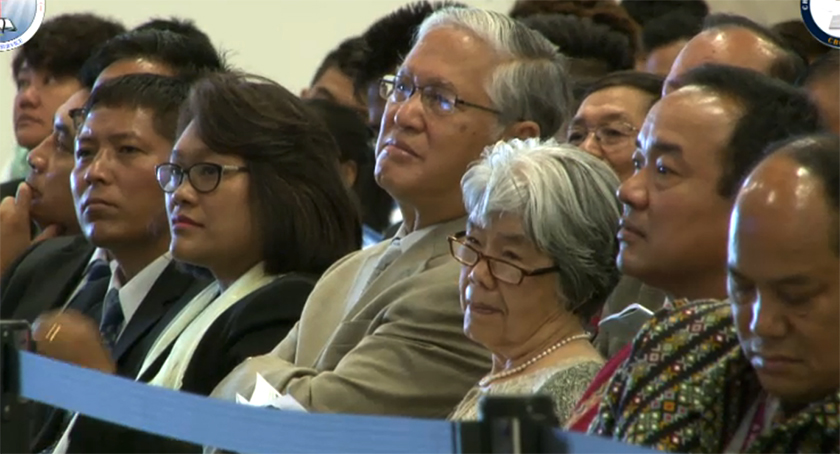 4. Caantlaitu si seh, Praise & Worship hruaitu si hna seh, thilti tu dang si hna seh, hmun khat ah pumh i briefing pek ah a ttha ka ti. Tuah lo ding tehna chimh ding an si. Biana ah, Pathian kan thangtthat pat tiah Praise & Worship hruaitu nih ihlawhvamh tuk lo ding tehna, concert laam i laam lo ding tehna, hla hot tuk sakpi lo ding tehna, chimh ding an si. Civuipi ah cun khukbil tehna fial ding kan si lo; a rem lo.
5. 'Caan tawi hman a thiam lo' ti hngalh cang mi cu hrial deuh ding an si. Caan zalong pek ding an si lo. An pek hna ah cun a pe tu an palh deuh cang. Laksawng pek tehna, thluachuah pek tehna, thiah ding an si.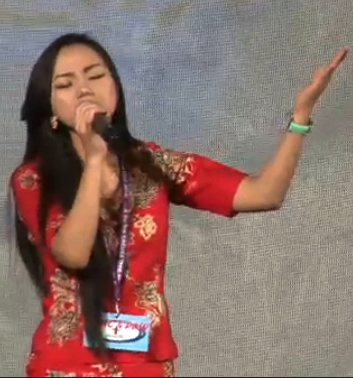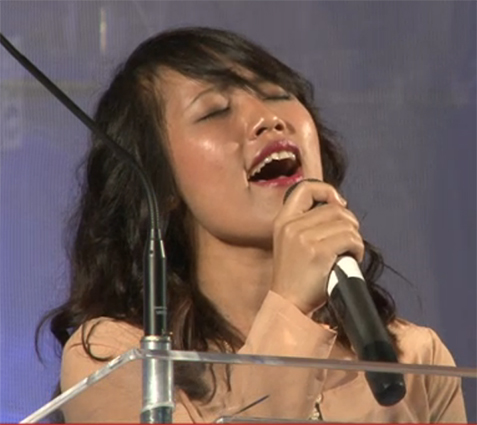 Sui Van Pen a si rua, angki sen nu hi atutan ah Queen ka pek. Chim te u.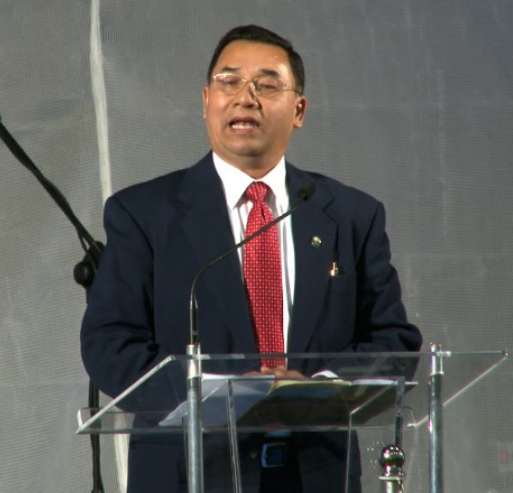 Executive Minister Rev. Dr. Duh Kam, Asst. Executive Minister Rev. Dr. Thlaawr Bawihrin (host church)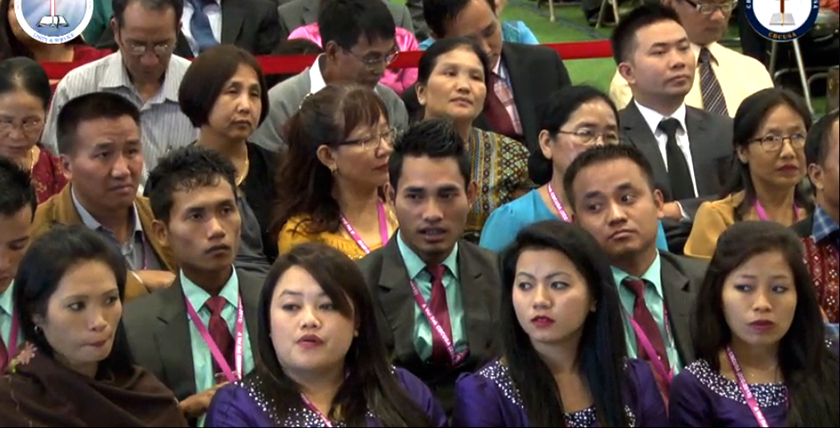 6. Tutan phungchim hi pa thum ka ngaih. Austrlia, India le USA i doctorate pa thum phungchim. Rev. Dr. Lalpekhlua phungchim a quality a ttha bak. Missions rian ah aa biatak ti a lang. Rev. Dr. Dennis Shu Maung phungchim ko kaa ngaih, ka thei bal lo i. Lai phungchimte'n a chim. Laimi he contact a ngeih lo nak a sau rua ka ti. Laimi zatlang level a hngal lo--kan rak advance tuk cang ning. Rev. Dr. Hre Kio phungchim cu ka theih lengmang mi a si i kei ca'h an thar lo. Atutan i a chim mi zong hi ZCC biakin luh i a chim mi he aa khat tiawk a si ko.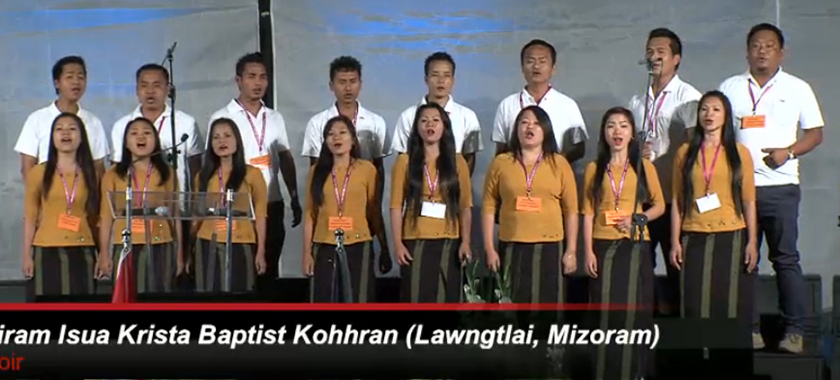 Hla ka request hna mi fung khat hmanh an sa lo. An thiam rua lo.
7. 2012 Civui ah khan Thau khuachuak minung pa thum phungchim an ting i, "Thau phungchim kum" an ti. Tukum cu Malsawm, Vantlang le Zokhua hrawng pu-tu rual pathum nih an chim ve. Lawngtlai phungchim kum ti ve khawh a si men hnga, pahnih nih an chim i.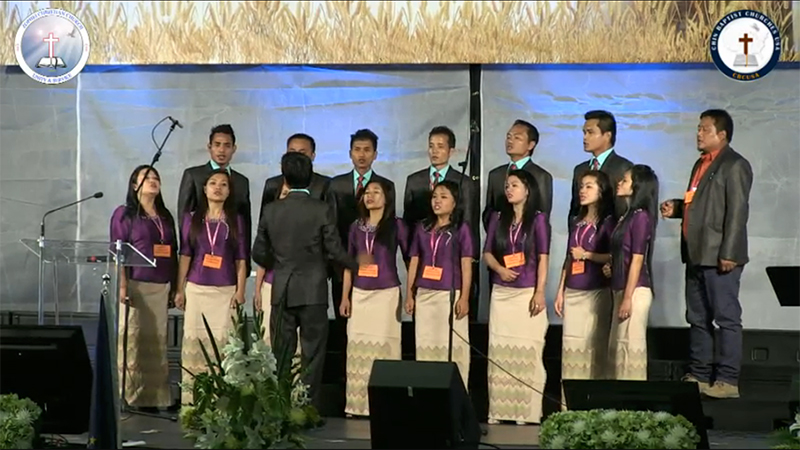 LIKBK hlaremhbu member pawl hi an min zong taarpiak hna usi law kan duh, record ca'h. Hmanhseh an min cazin kan ngei lo.
2015 civui nih minung tam ah 2012 civui a tluk lo in ka thei. 2012 cu mi an tling tuk, an tam tuk. Mah kum hmanthlak i a um mi mi tampi tukum ah an bau. Chungkhar i a rak ra mi kha chungkhar in an ra ti lo. Khual an tlawm. Cun Indianapolis mi hi oi khat hrawng lawng aa puum mi an tam. Mi kan tlawm deuh in ka thei. 2012 lio 80% hrawng si usi law ka lawhter. Thawng an thanh ning ah cun tampi ah an thanh ko lai.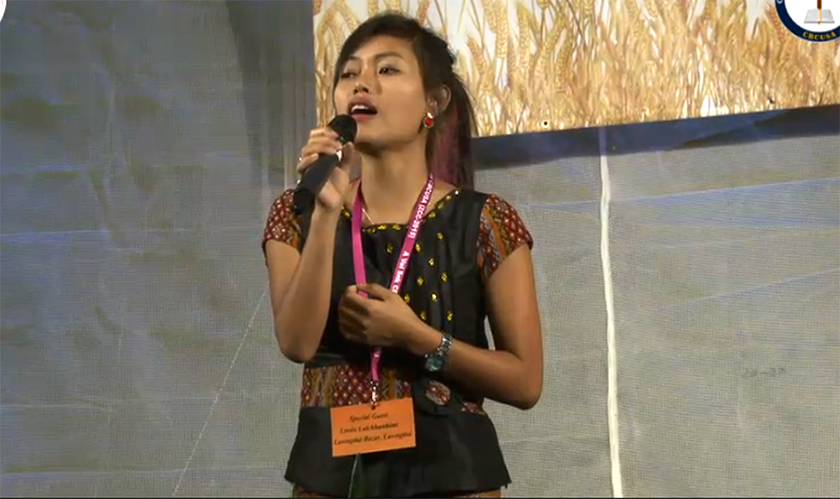 Soloist Linda Lalchhanhimi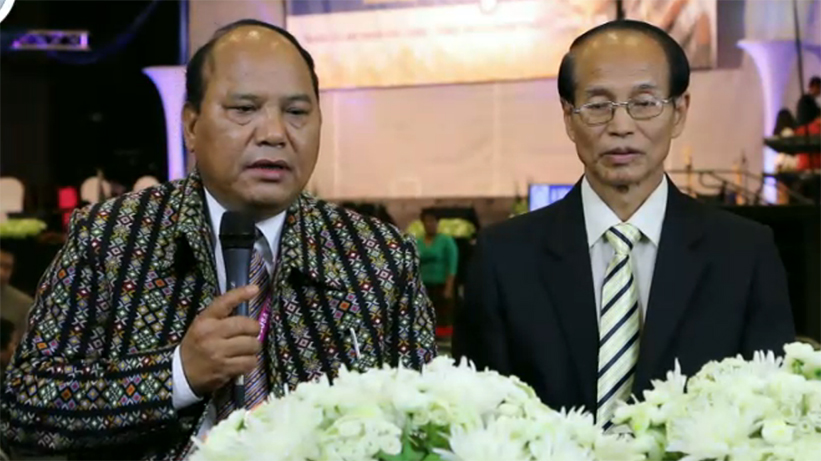 Pu V.Z. Zirsanga, Chief Executive Member, Lai Autonomous District Council; le Pu Sang Chum, Ex-MLA member.
Sermon: Cinzah Zion Rammawipani, Bachelor of Divinity (2006), Union Theological College, Pune, India.
Mibu hmanthlak ka taar mi ah mahhna phueh hi aa dawh lo bik an si lai. An thawh a chia bak. :)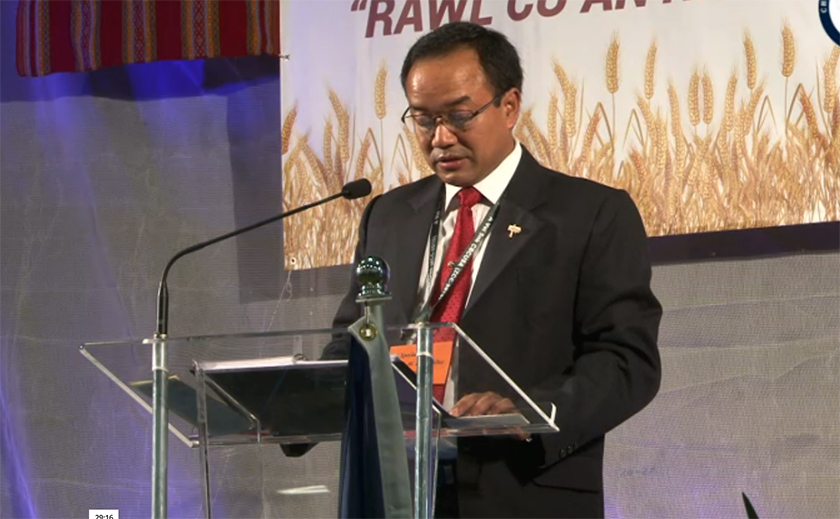 Rev. Dr. Lalpekhlua Lahnim, LIKBK GS. Mizoram mi an si i Lai Holh in phung an chim, hla an sa, thluachuah an pe, mi an chawn.
CBCUSA civui hi ICBM civui tluk ah ka ruah. Atutan i Missions rian kong an chim mi hi an ttha tuk. Mah hlei a um ti lai lo. Cu bu i missions rian ah zei hlei kan si lo ah cun lungdong kan si cang. Pathian a bia ngam ding hmanh kan si ti hnga dekmaw. ICBM rian zong ngol hauh dawh a si cang. Missions rian a ttuan lo mi cu ka piangthar e zei e ti leen lo ding. Zei ttuan lo i laam lawng laam, thla lawng cam, cun a si lo.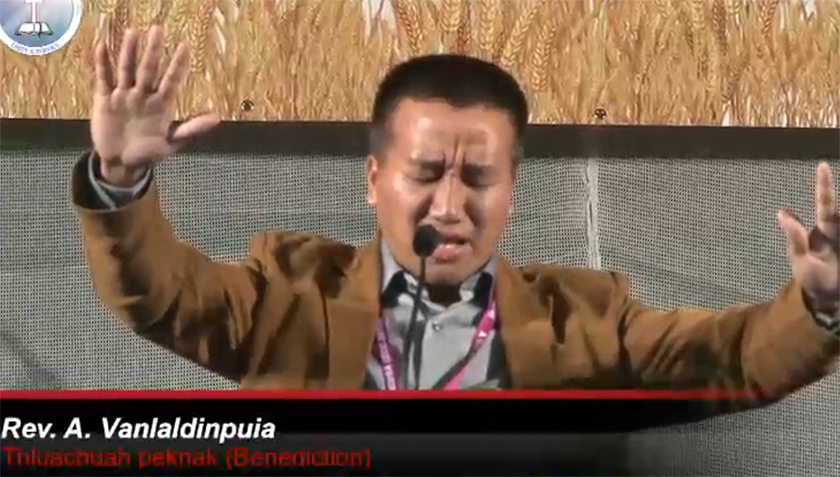 "Alpha le Omega, Zeizong Sertu thawng in,
Kan zak lo vawlei pumpi ah,
Laimi kan si."


Nubu nih Saya Hniang Ceu Ling hlaphan an remh. An aw nakin an iang-aam kan duh deuh, an taang tuk rih.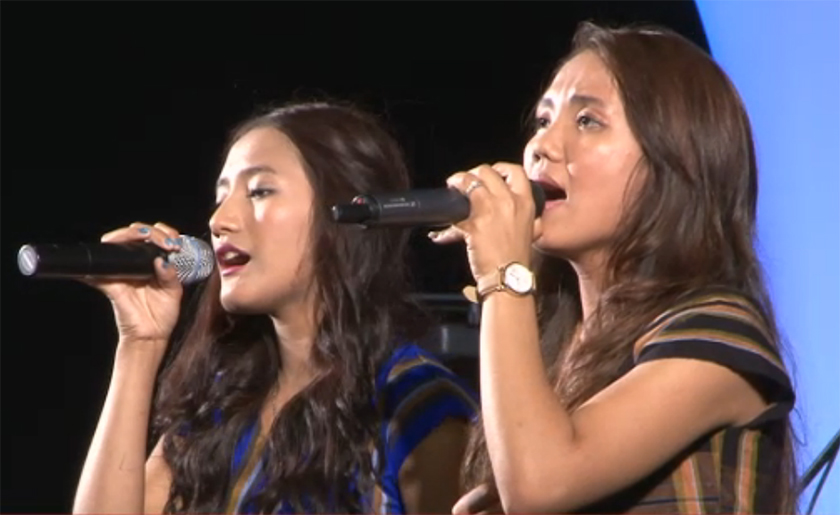 Van Bawi Zi le Car Vang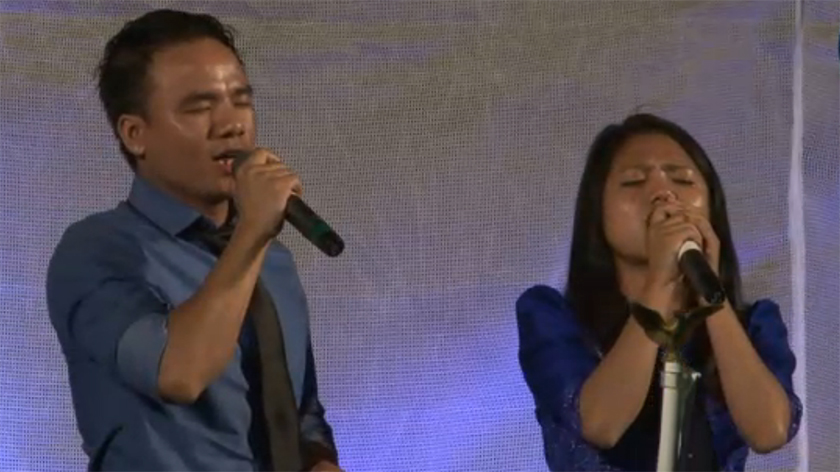 Za Bawi le a hawi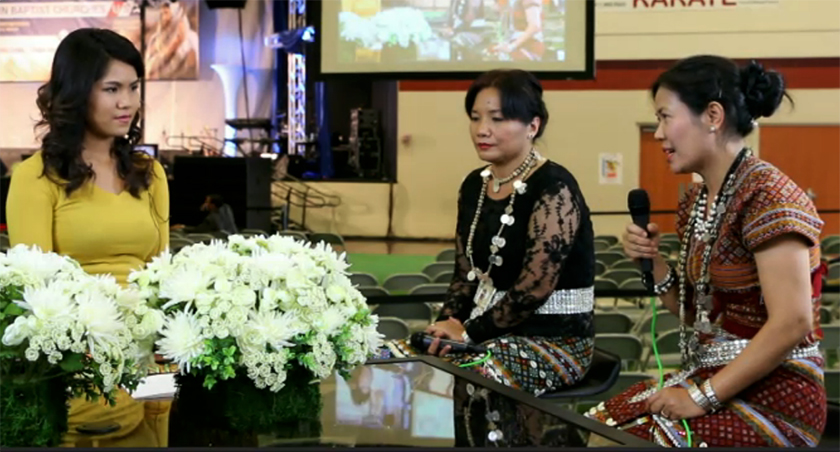 Biahaltu Hlawn Kip Tlem hi 2009 Miss CYO kha a si. Rinhchanh awk tlak te le upat awk tlak te in a um.
Mah civui thokka hi online in ka zoh i, ka von hmuh bak in, "Laimi hi kan mui a chia bak" ka ti colh. Iang kan ngei i aa ning.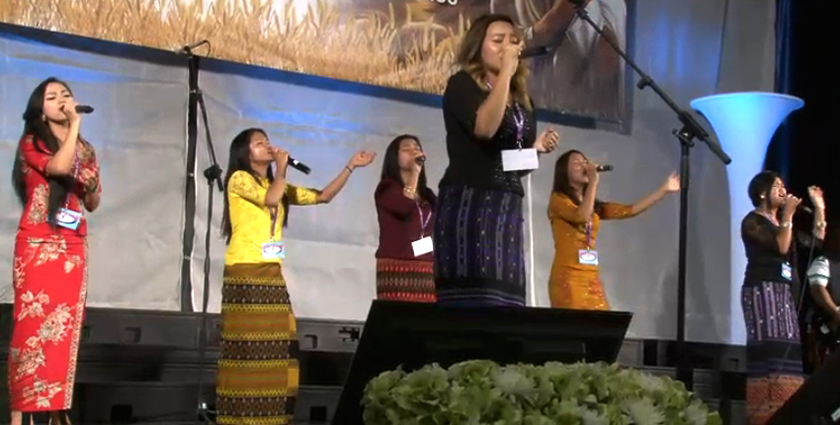 Awttha lawngte an ikhawm. Pianthar tuk dawh zong an si, if not they faked.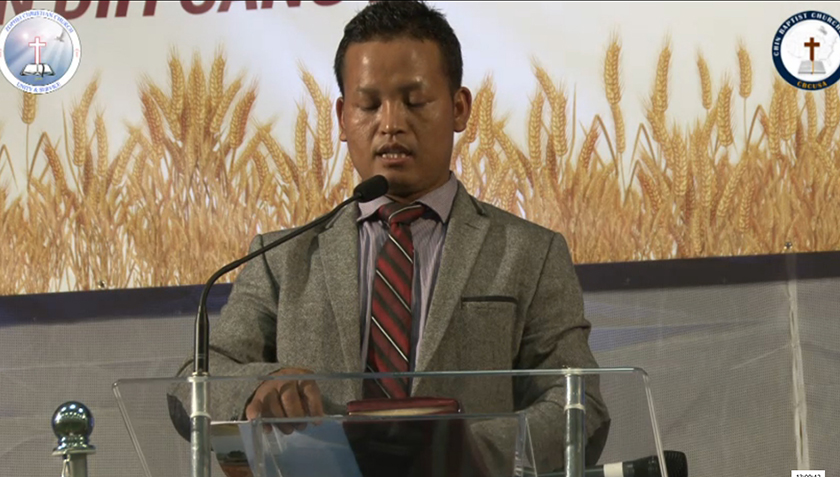 Caantlai tu Saya Hniar Hlun, capo thiam.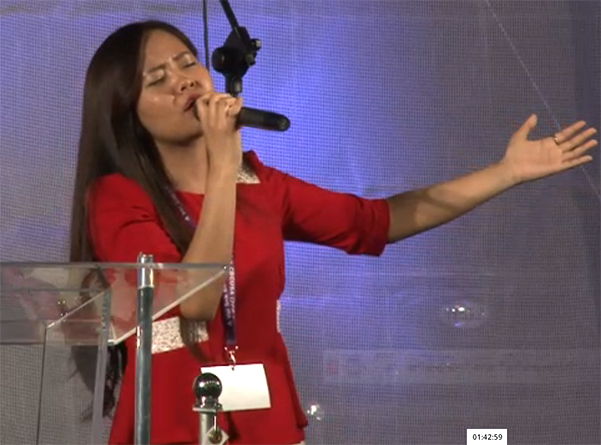 Emily Ngun Hlei Sung, tla-diahmahte'n.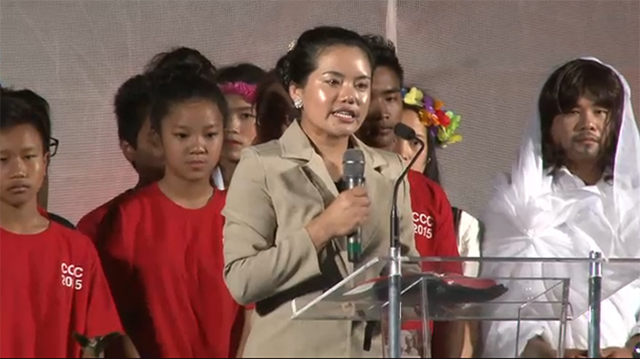 CCC pawl. Nu Biak hi mi duhnung ngaingai a si. Atutan cu a diamond tumbul ko ka zoh.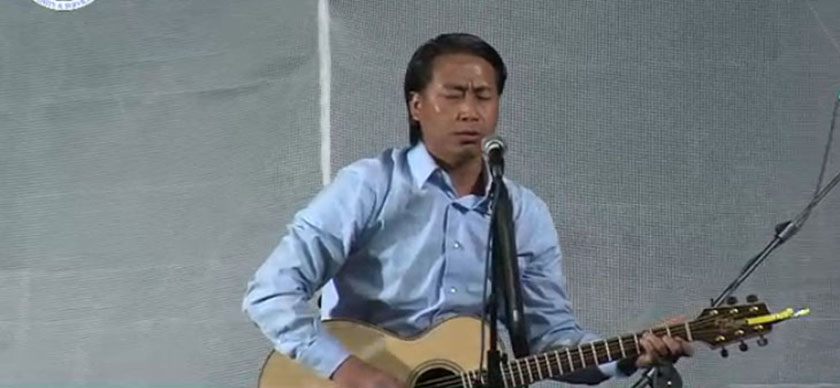 Simon Ci Lian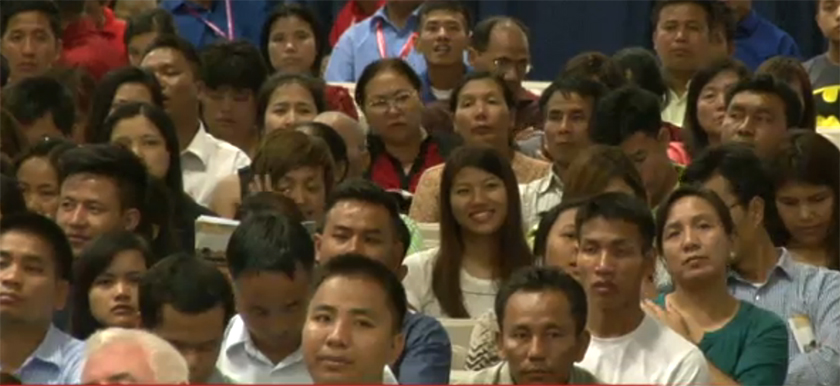 Angki hring hi Pi Par Hniang, ICBC Nubu secretary a si.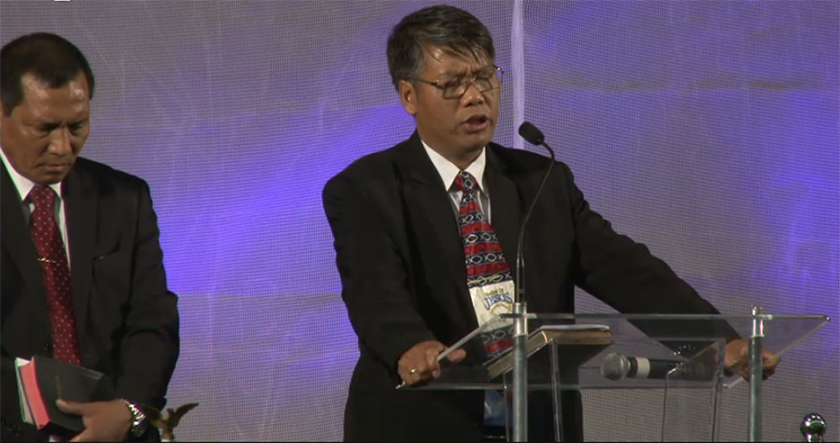 Rev. Ngaidam thlacam.
Europe zong in fawh an rat.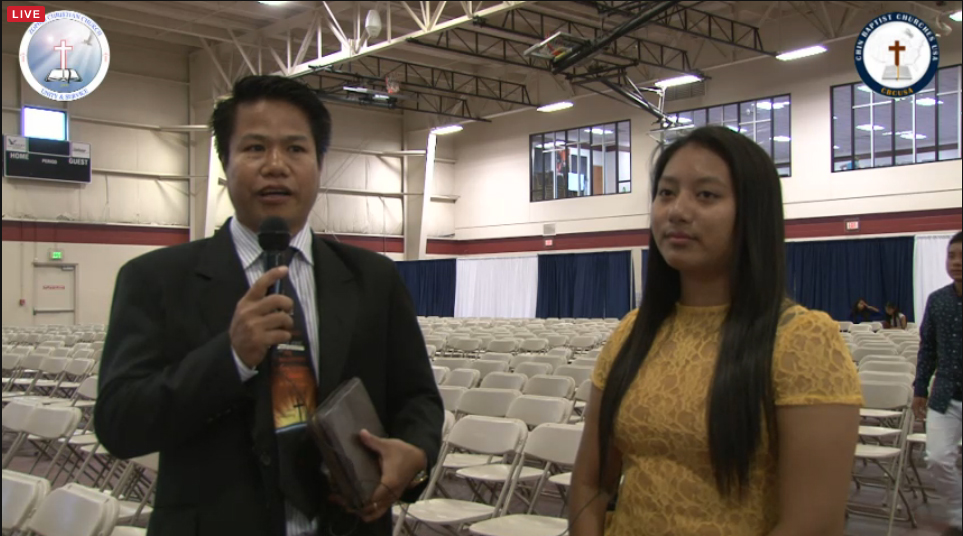 Bowling Green, KY in mitcaw lengnu te a hong. Hla a sa i kan hnaar no a kan ttam. A hmanthlak ka thlau celngel.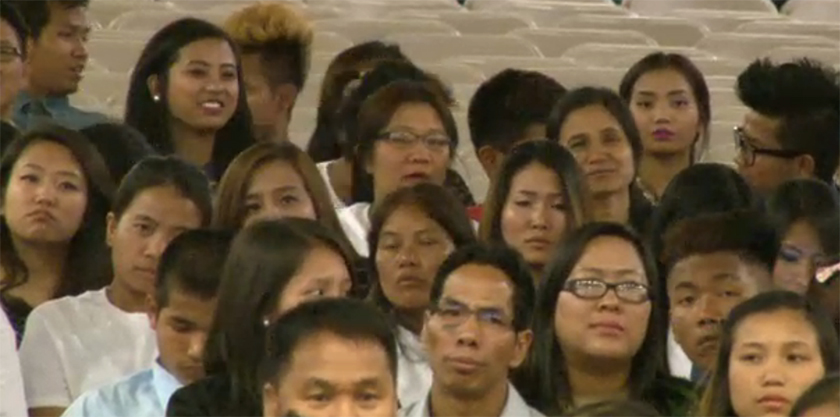 A ha a lang mi khi Miss Chin Facebook a rak si mi Par Len Tial. Miss CYO ah izuam ka forh.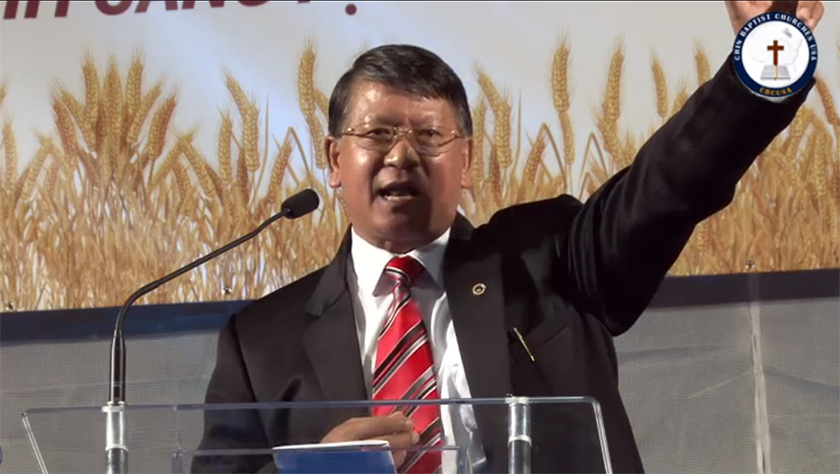 Rev. Dr. Dennis Shu Maung hi Lai pa leek bak a si i atu zong aa leek rih ko.
Nu no angki hring te hi CEBC pianist Blessing Tial Zik a si. Civui dih hin France ah a kal, sianginkai ah. A nu cu Midawh San San.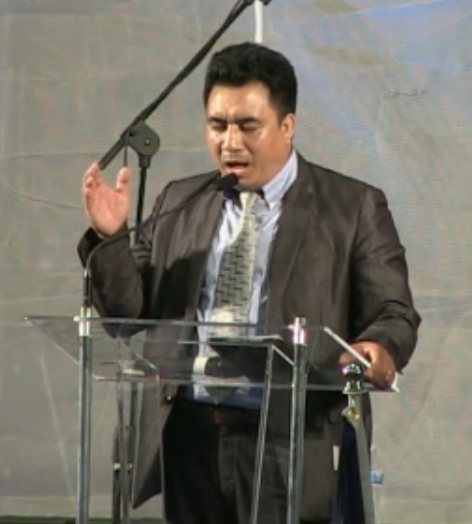 Salai Cung Cin nih Baibal siangin kai lo in pasator a ttuan. Kai theng a hauh lo a langhter. Rev. Rolin Van Bik, nectie sih thiam bik.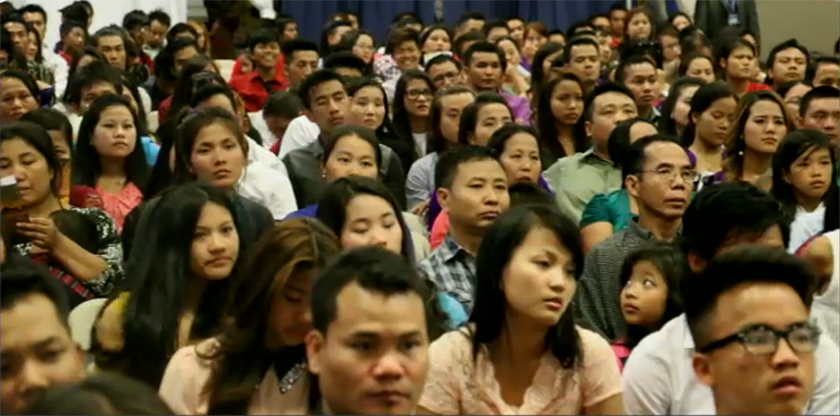 Vancungkhua kai ding ah cun ilawmh cia a hau, mahti ning hin cun an si kho lai lo.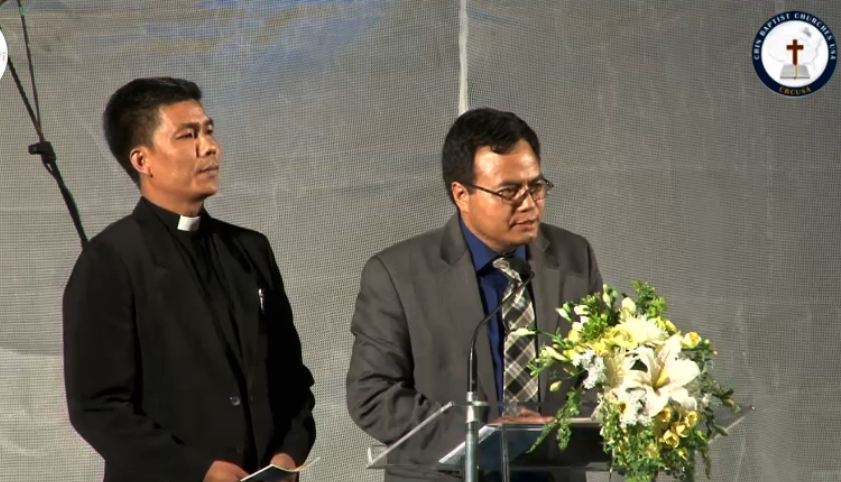 Rev. Thawngling Mualhlun hi CBCUSA President thar ah an thim. Angki nak hi Rev. Tuan Cung..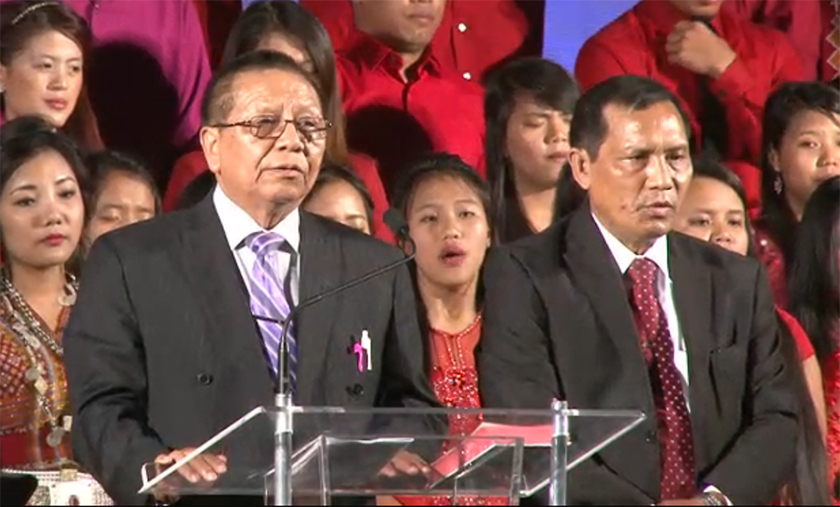 CBCUSA President hlun Rev. Ngun Awi, le Vice-President Rev. Tial Lian.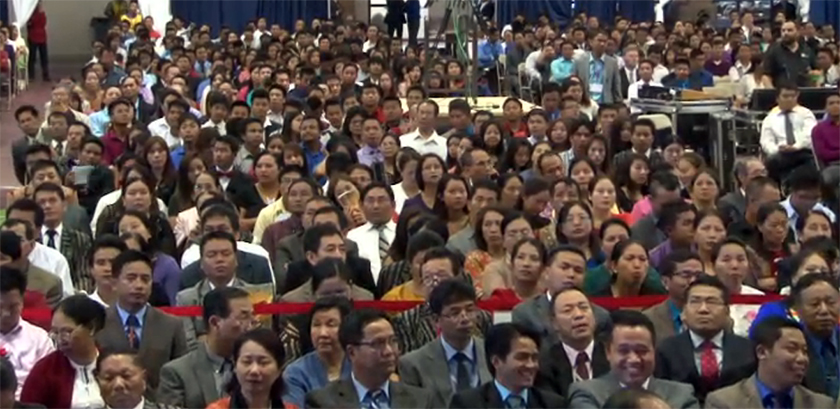 Ka ha a rawk i ka cal tu ka chon. :)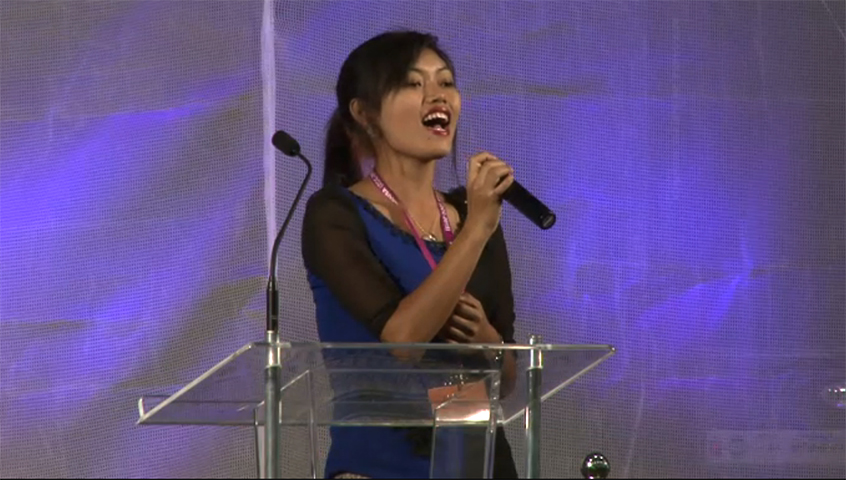 "I pian a tlai, kei ka hma si a" a ti mi kan um maw? :)
Kan Lainu te awttha le duhnung an um ko nain dahkaw Lusei nu tu kan cah tawn hna, CYO nih. Linda Lalrinchhani hi 2014 Lai Idol a si. Awchuah a thiam ngaite. Kum no te a si buin a felfai tuk, lung a ngei tuk. Bia a cat lo. Atutan ah hin a hla album an release.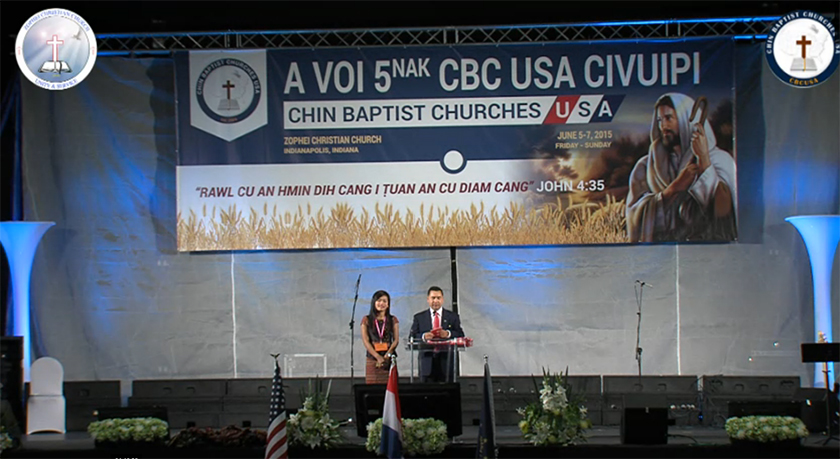 Alan (flag) hi hna an hnok. Laimi Pathian kan biak nak ah alan kan hmang bal lo. American nawl icawn rumro in kan um, atu hi.
Angaite ah aa puum mi hi American kan si dih theng lo. Hihnu cu alan bunh ti hlah usi law ka duh. Khua a pheng.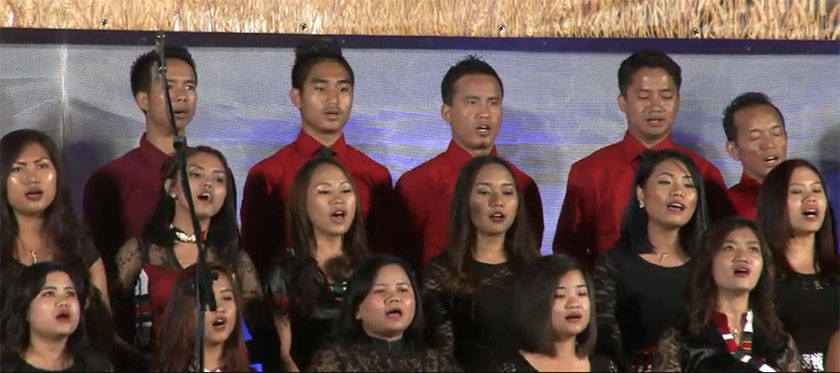 Charlotte krifabu hlaremh ko hi a ciammam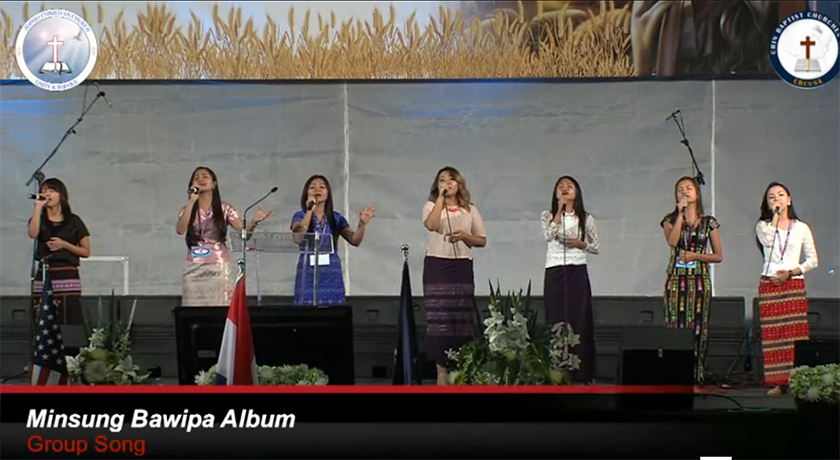 Atutan ah mahhna phu hi pakhatnak ka pek hna. Chim te hna u.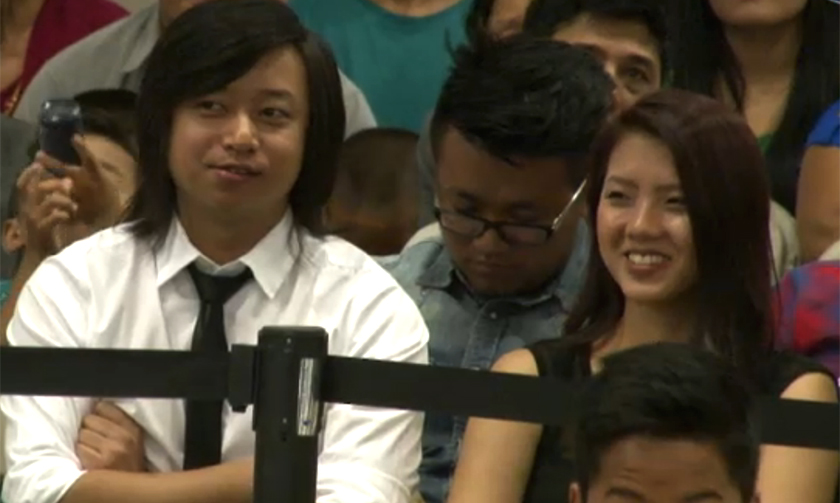 Tthutnak ttha hmuh hi a biapi bak, civui ah cun.,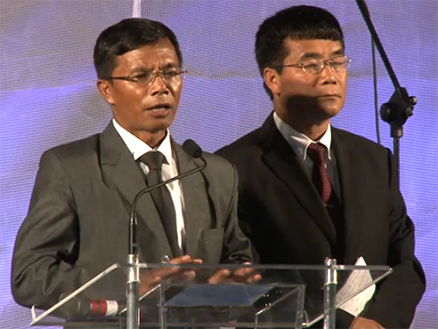 ICBM in thlarau tlau 94 kan tlaih cang hna tiah Field Director Rev. M. Thawng Kam nih a thanh.
Tutan ka lung a ka tawng mi: Krifa Hlabu Staff Notation in an chuah i CBCUSA min in an released. Ka surprised! Krifa Hlabu a ngei tu cu HBA a si. CACC a um in CACC a chanh. Hmanhseh, CACC nih copyright midang pek nak nawl tiang tiang a ngei in ka thei lo. Mah cu CBCUSA min hmang in an released. Kut an bengh. Kei ka beng lo. Zeitin dah thil a si? Tangka har lio ah HBA nih fe le har in Lai Baibal Thiang a rak leh i ahnu ah midang kut ah a phaan bantuk in a um. Krifa Hlabu zong mahti cun maw a si lai ka ti. Ka lung aa tuai.
Nu bia ngaih hi, zoh ko hna u. :)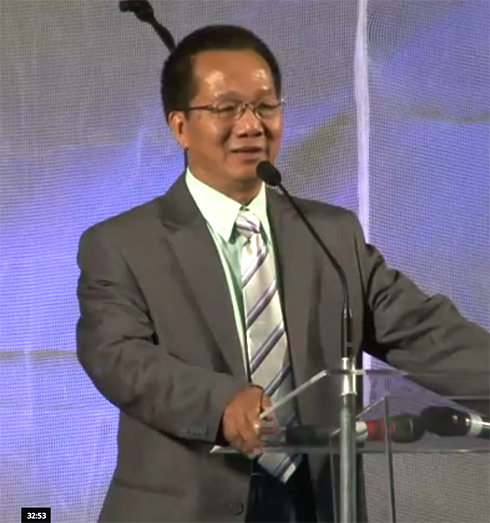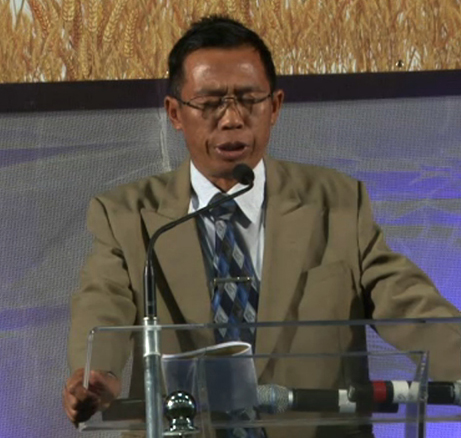 'Rev. Dr. Ceu Ham' ti a si cang. Capo thiam a si. Congthia pasator Rev. Tial Cung. A dang a ttha taktak.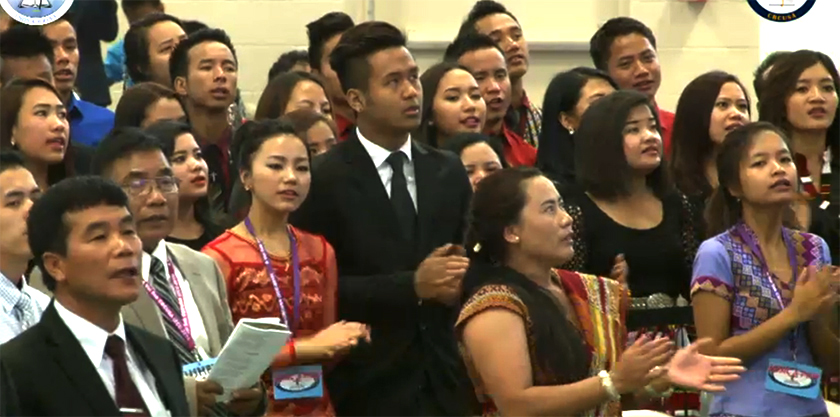 "Kan chim lai, Bawipa thawngttha bia; manlo in an hmuh nakhnga. Lairam vialte hi Bawipa ram a si hlantiang."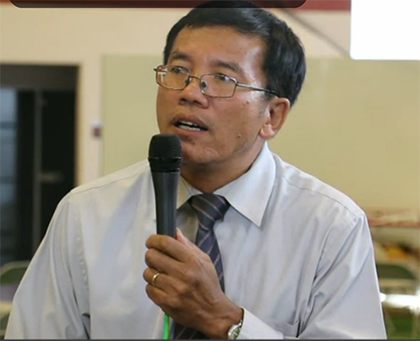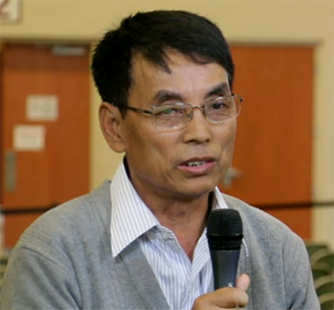 Rev. Dr. Siang Kung le Rev. E. Tin Thang. Media Group nih upa bia an chimter hna, pumh caan karlak umharpheng ah.
Aa dawh mi hi ZCC ngaknu Biak Hnem Sui a si. Hlasak a thiam i tukum CYO hla zuamnak ah Indiana in amah hi kan thlah hnek.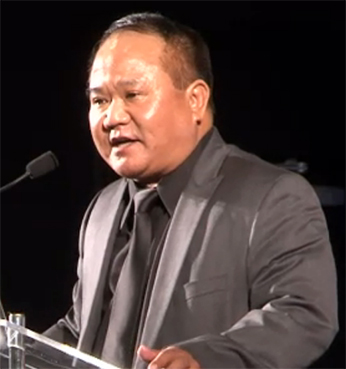 Rev. Van Ni. Rev. Zam Mang nih Missions rian hi Laimi sin theng/lawng ah ttuan ding a si lo a ti e an ti. Mah cuta!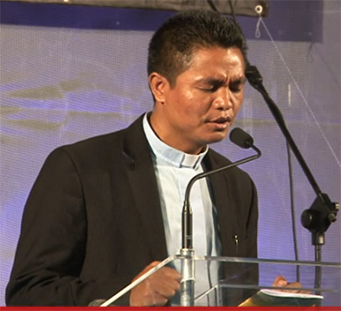 Rev. Yan Naung (Mindat) thlacam. Rev. Dr. Stephen Hre Kio keynote speaker a si. Phung a chim mi ah, "A laam mi lawng an piangthar a si lo; chungkuh zong ar bang kokkawdaak lo te'n a ti a ti ve ko" ti a telh. Laam duh lo ah an relpiak hoi lai. Laam lo te i pianthar a tthat deuh kong a chim mi a si. Keynote speaker nih cun laam kong tehna, ngakchia zohkhenh kong tehna, mino nunsual kong tehna, nakin zaapi lung hmuih awk bia ttha chim seh law kan miak deuh men hnga.
Uniform nih mibu a cercawi. Kei cu uniform ka uar lo; phundang cio ka uar. Pathian zong uniform a duh lo; variety a duh.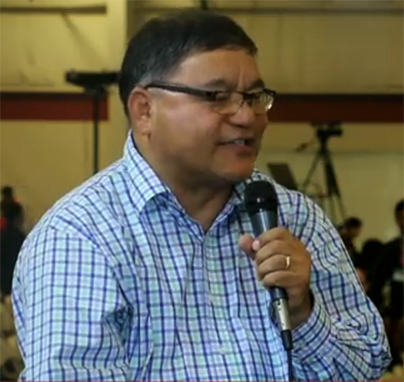 Rev. Dr. Ceu Mang, Norway. Global Chin Christian Fellowship lutlai chang a si. Metting an tuah hnek. 'Doctor' hi keimah nih atu ka pek. Aziah tiah Doctor Anih e, Anih e an ti leen mi hna nakin amah hi thil a thei deuh, thil hmete zong, thil nganpi zong. CACC GS a rak si i, amah thawng in CACC hi a pipa. A hnu i a ttuan mi hna cu miphun rian a ttuan mi zong an lo lo; hlawhto cozah rianttuan an lo. CACC a daw zungzal tu a mihlun hawihna an kan hlawt. CACC hlawh an ei chung lawng CACC an daw. CACC hlawh an ei ti lo cun CACC cu alang in an cuanh. CACC cu atu ah cun ngakchia thil a lo cang. Vuipi in maheh ah aa chuah. Zei a sii khom aa hngal ti dekmaw.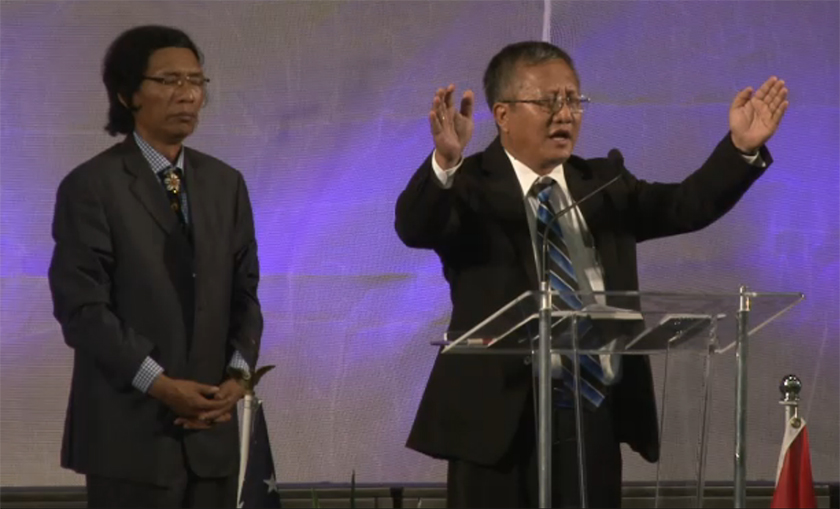 Hlahruai Pu Sang Mawng (lubua) hi action song a thiam bik a si rua ka ti. Rev. Dr. Hla Aung hi CACC GS hlun a si ve. Thil ttha a duh ngai lai nain a ttuan caan chung a tawi [kum 6 lawng a si] i zei ngaingai a tuah manh lo. Miphun rian taktak ah cun miphun a ruat zungzal mi an ttha; mithar cu an arr ko lai.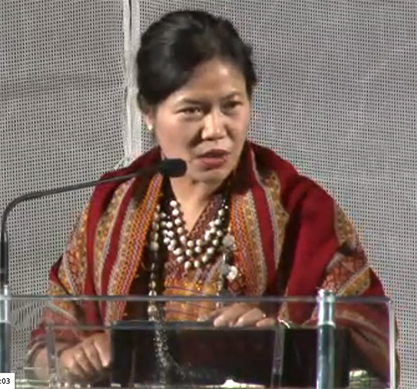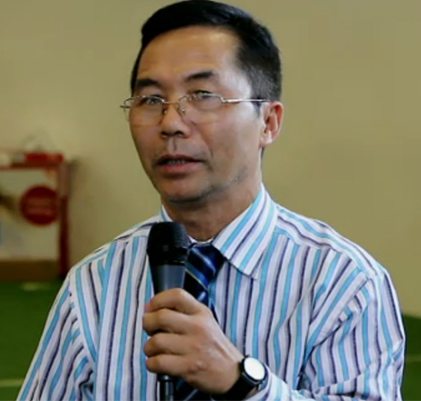 Rev. Lai Ram Hu hi laksawng an pek. Pastor Hlei Sung hi Nubu Secretary ah an rinh nolh an ti. Acung i Pi Thong Thluai zong khi Nubu lutlai ah an rinh rua. An ttha ko lai, an ipek ah cun, le nawlngeih le laar tehna an itimh lo ah cun. Nomination committee ah vei aa tel ka hmuh i, "mi tthing an rinh te ko hna lai" ka ti cia. Sushi ttuan seh law a dawr a tla dih hnga, a-tthing rinh a hmang tuk i. :)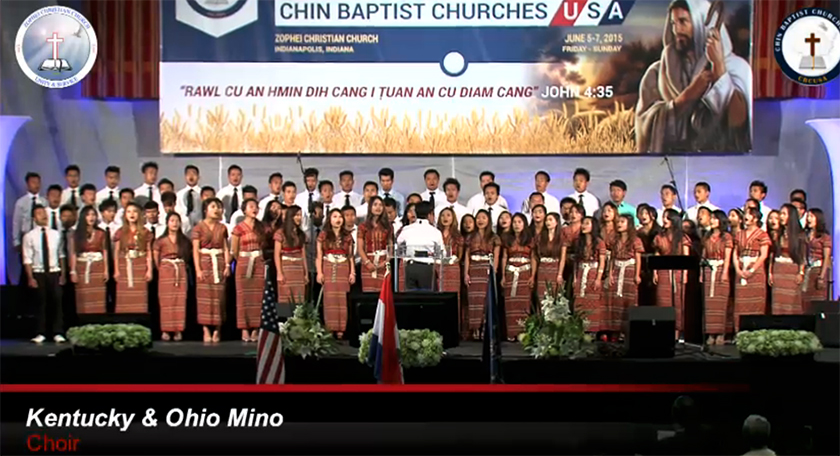 Lai Ram hmanh ah minung mah zat Lai thuam he hla an remh hnga dekmaw.
Monica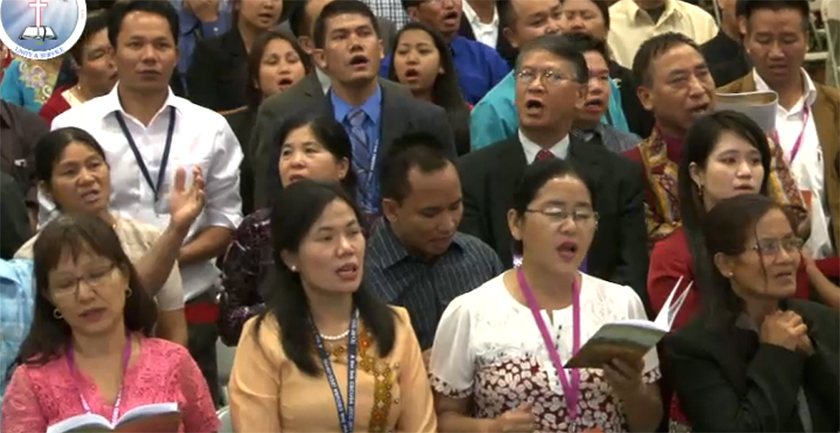 Mah hi Live i an thlah mi video hmaan ka thlak mi a si. Zeitin dah mahti hin video an thlak khawh hnga tiah ka khuaruah a har. Hmanthlak a si lo, mawttaw le minung an kal cuahmah. Vanlawng in thla hna seh ti ah khuazei vanlawng nih cun dah a kan thlak lai. Media director Cinzah Ram Lian Sang (Sangpui) ttelifawn in ka hal. Drone kan ngei e a ka ti. 'Ziah nan men ttung lo, ka naule' ka ti hna. Kan cawn leen e a ti.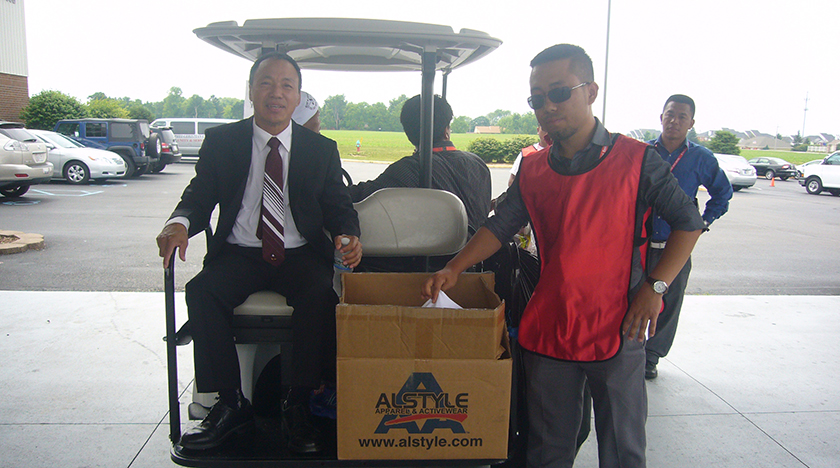 Mawttaw toh kong ah mizin kan sinak a lang ngaingai cang. Mawttaw tual cong an fel tuk tiah kan ti hna. Anmah nih cun zaapi an kan thangtthat--nawl an ngai tuk e ti in. Ningcang lo i mawttaw toh hrimhrim hmawh awk a um lo. Zarhte zan cu a rak khat dih cang i lamkam te ah abenh in an ka benhter, rem ngaite khin. Zarhpi chunhnu cu hlaat tuk ah an ka tohter. Kaa lawm set lo. Mah lio ah cun leeng in an ka mongh i 'dut' tiah biakin kot ah an ka toh. Chuahlei zong ah mahti cun. Nothing to complain!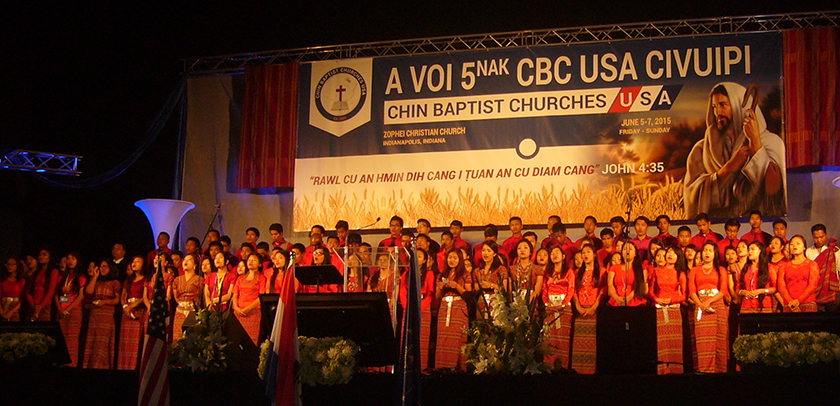 Lai thuam le Lai hla ah cun ZCC cu ati ti awk an ttha lo. Paih an ihrawt hoi i dangkhat.
Paih tthawn, mui dawh, le awtthat kemh cu menlo a si. Aho te khua bantuk an si nan ti hnga dek. :)
Civui committee chairman Pu Hniar Cung nih bia thlum in khual a kan thlah.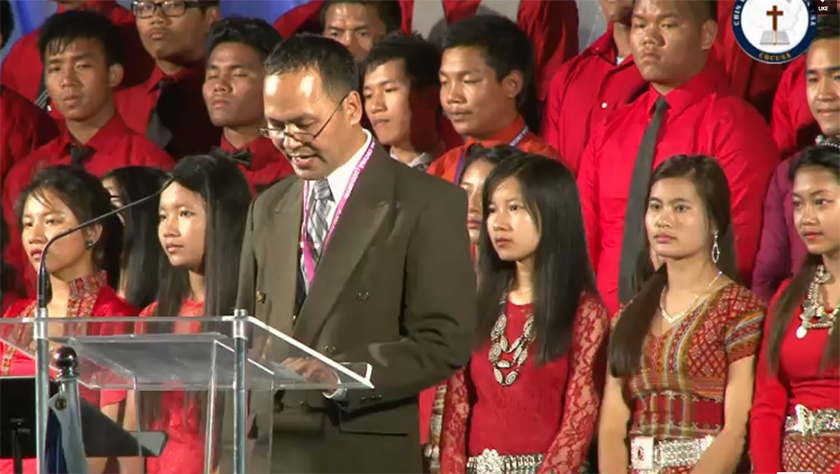 Muidawh no nal hmanthlak kan taar kho lo, civui cu upa caan si deuh kaw.
Mino cu CYO tu ah.