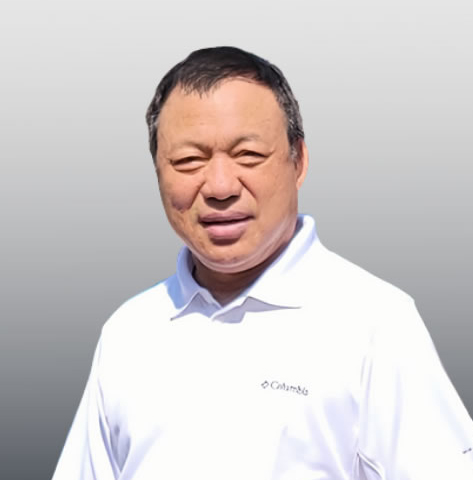 My Memories of 2022
in Photos
Ceu Hlun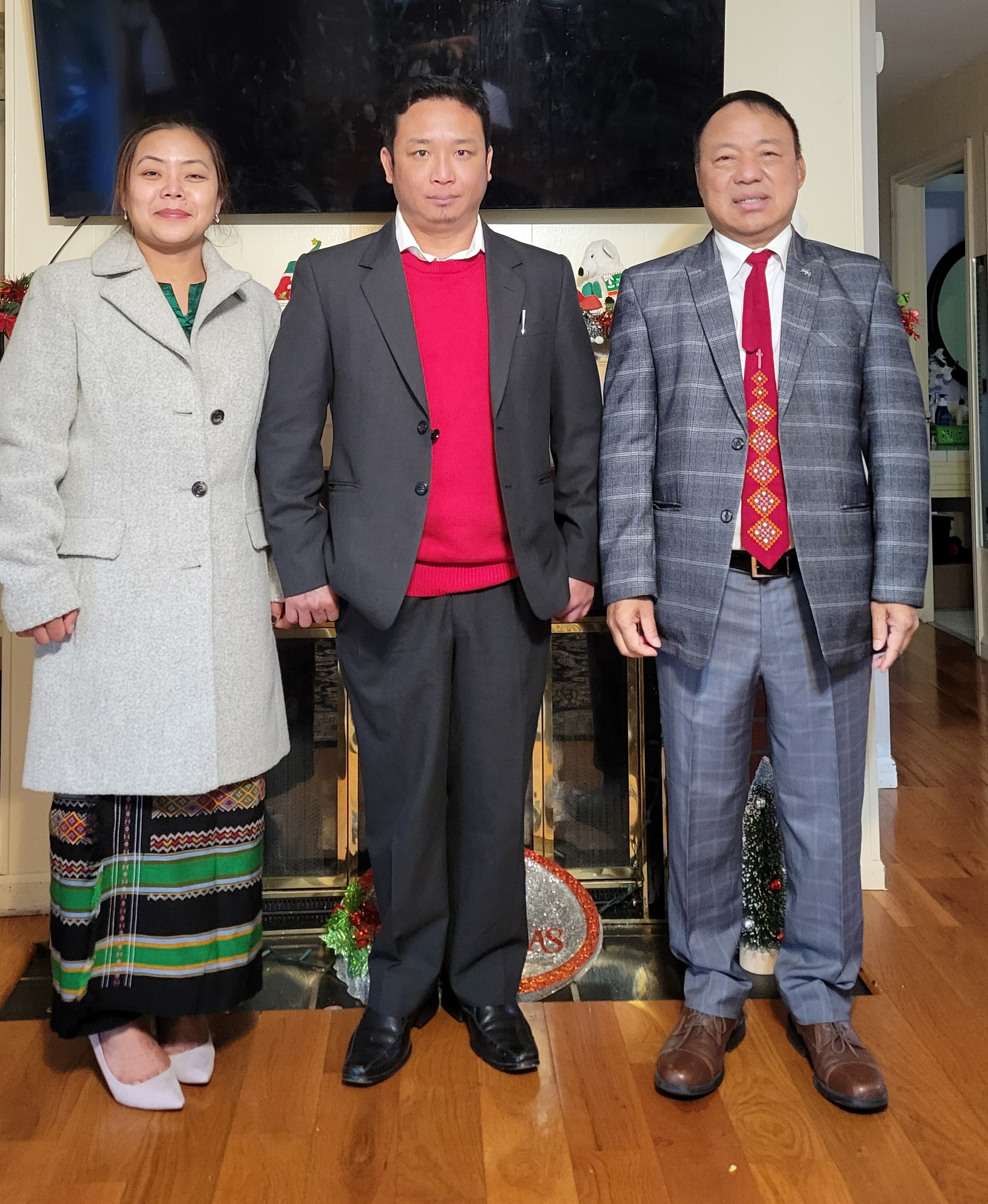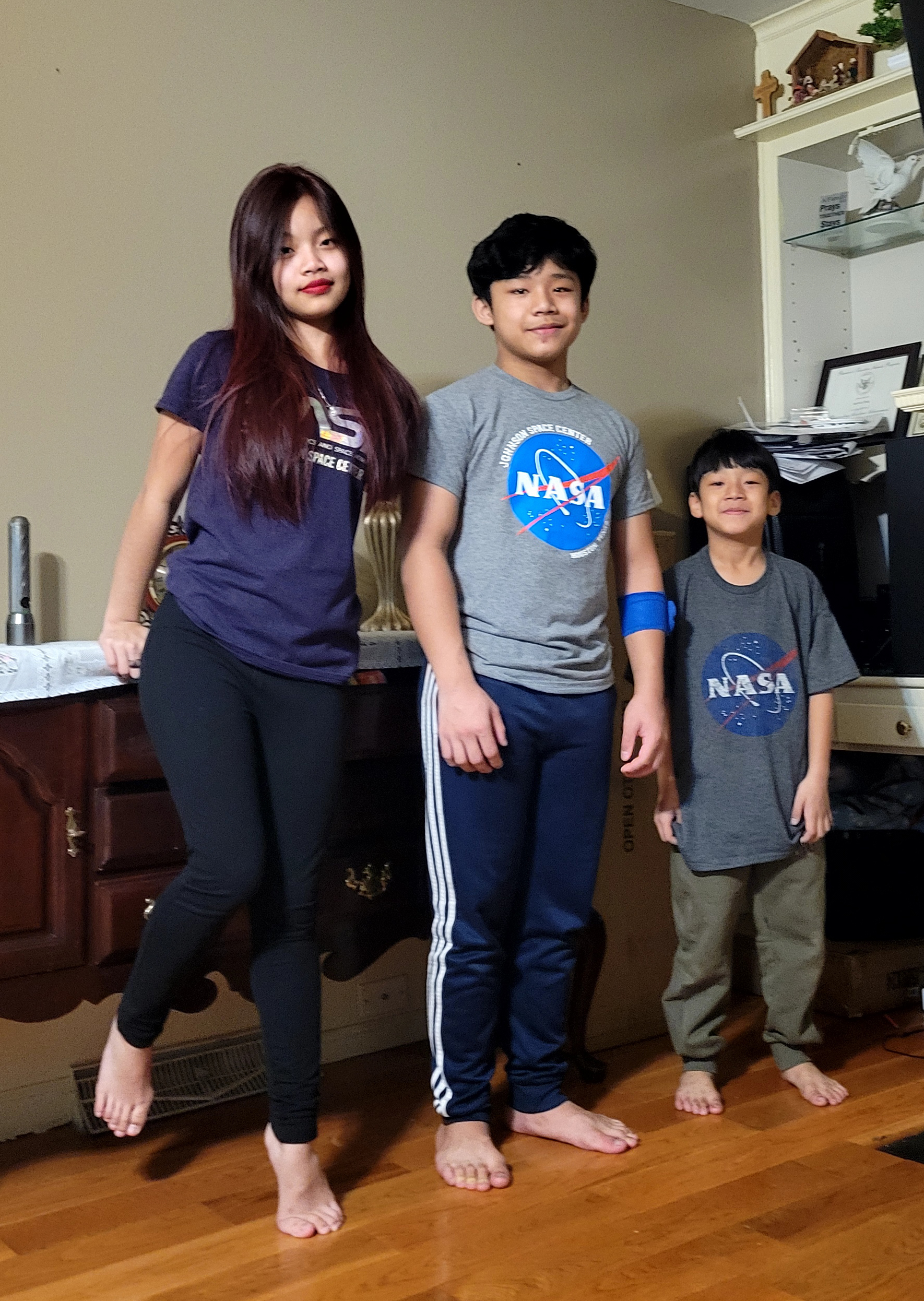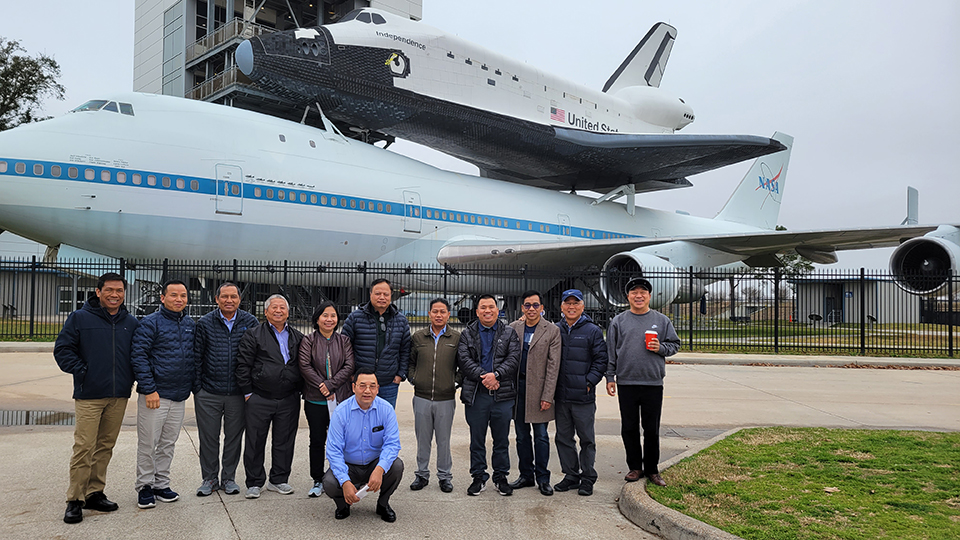 CBCUSA BD meeting, Houston.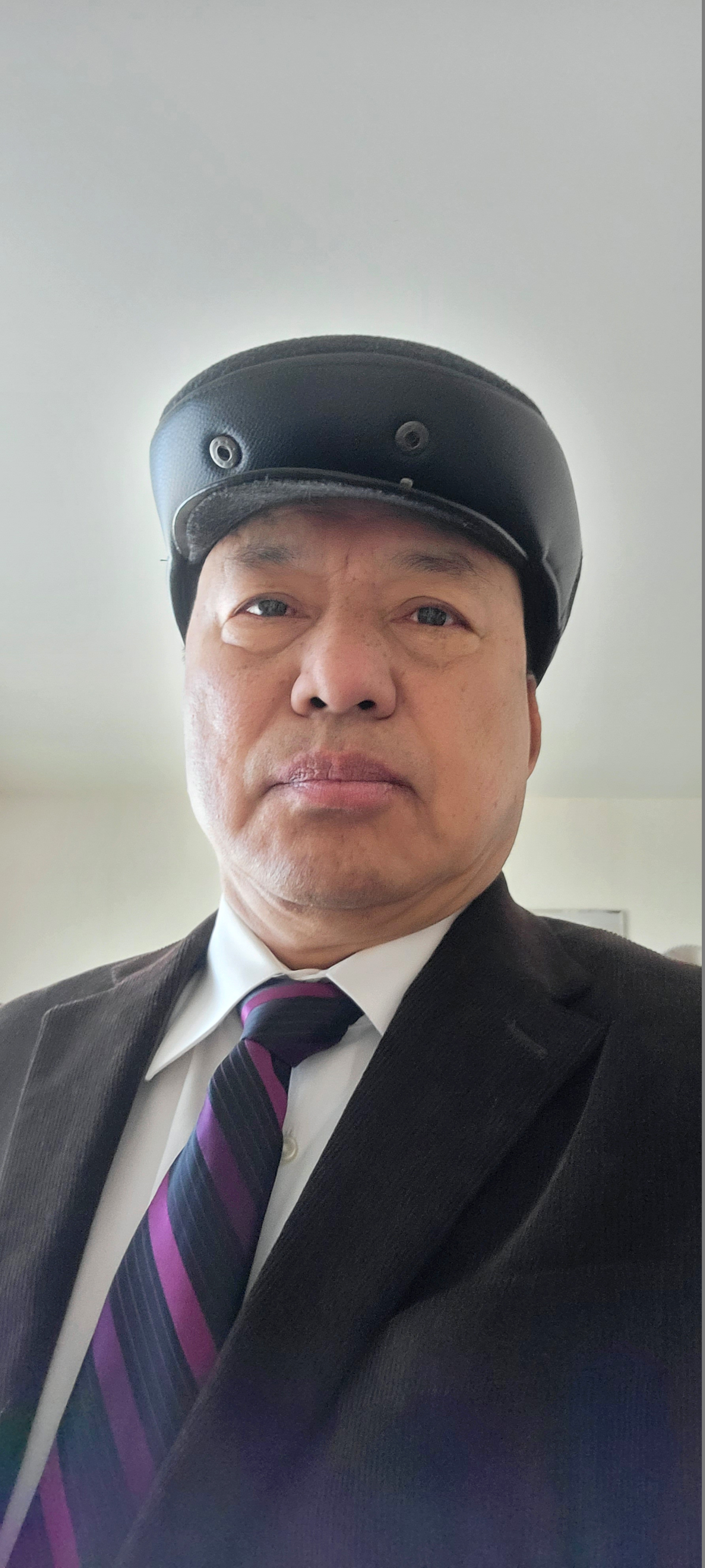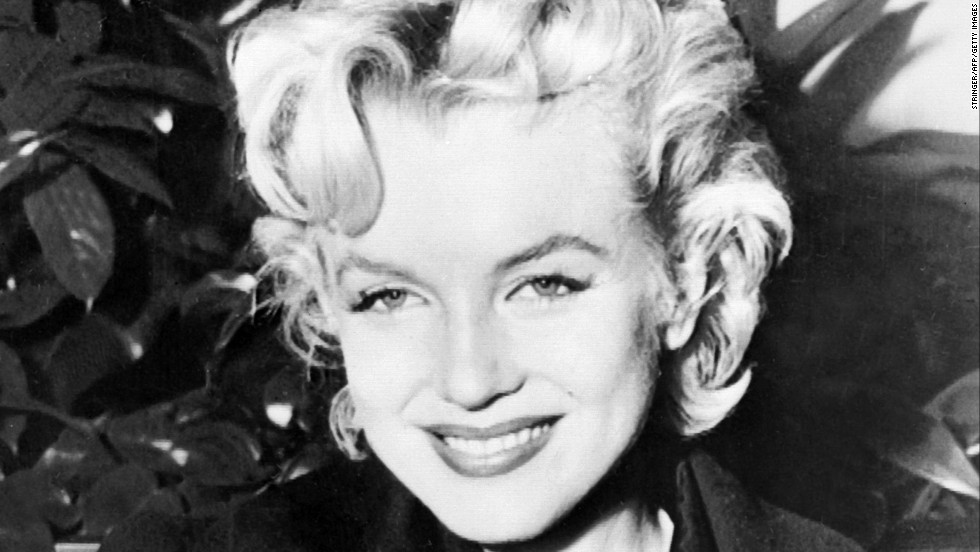 Ka uar thluangthuan mi nu.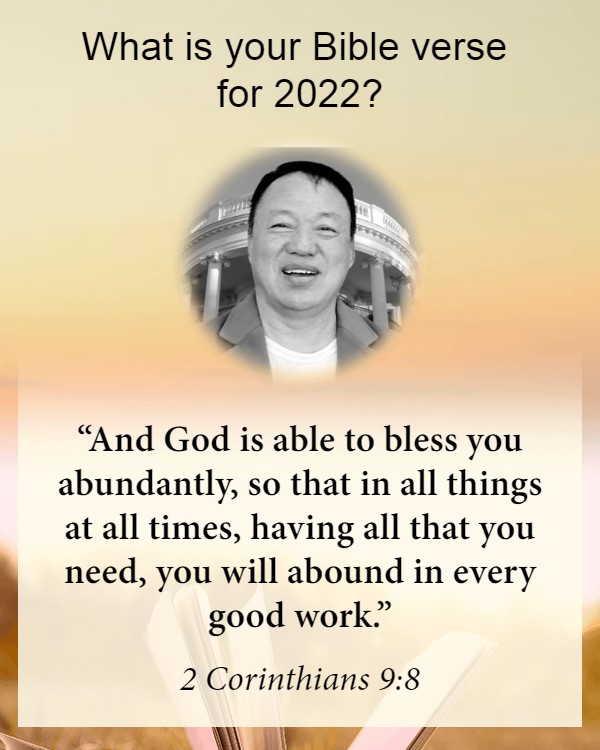 ICBC Pa Bu. Hla zong kan remh pah.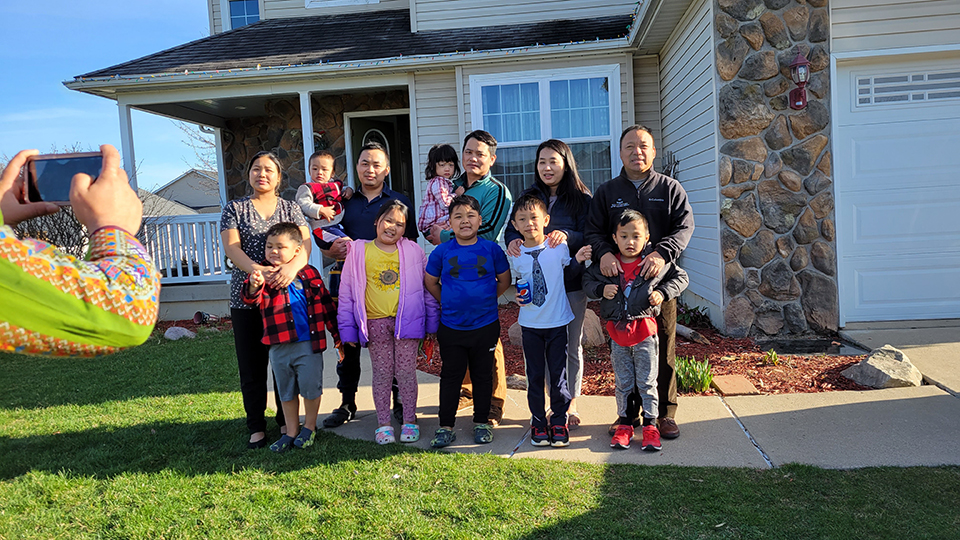 Lansing ka tlawng. Alsang te chung nih Easter an don i kan hong zawh.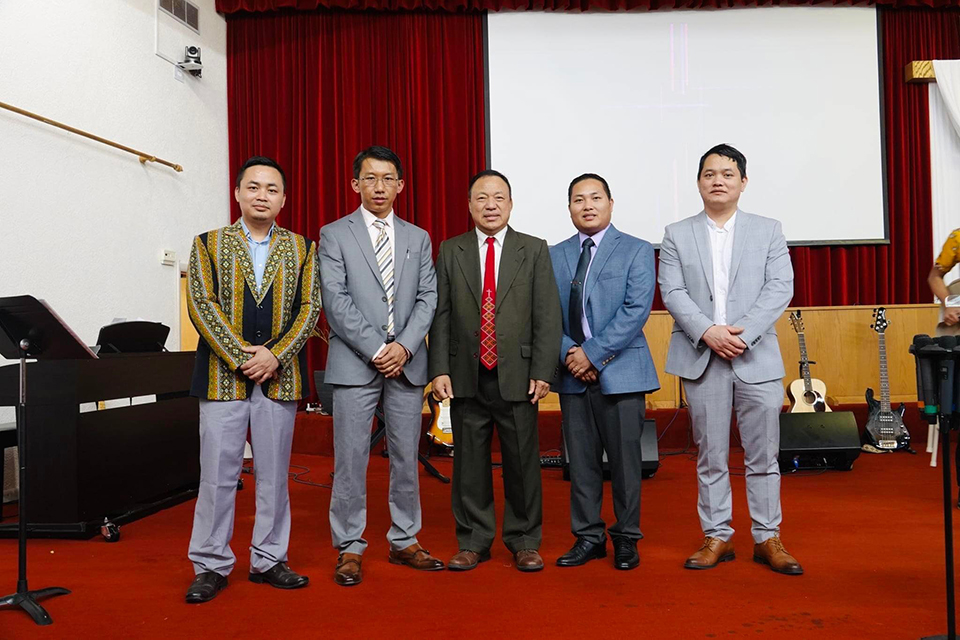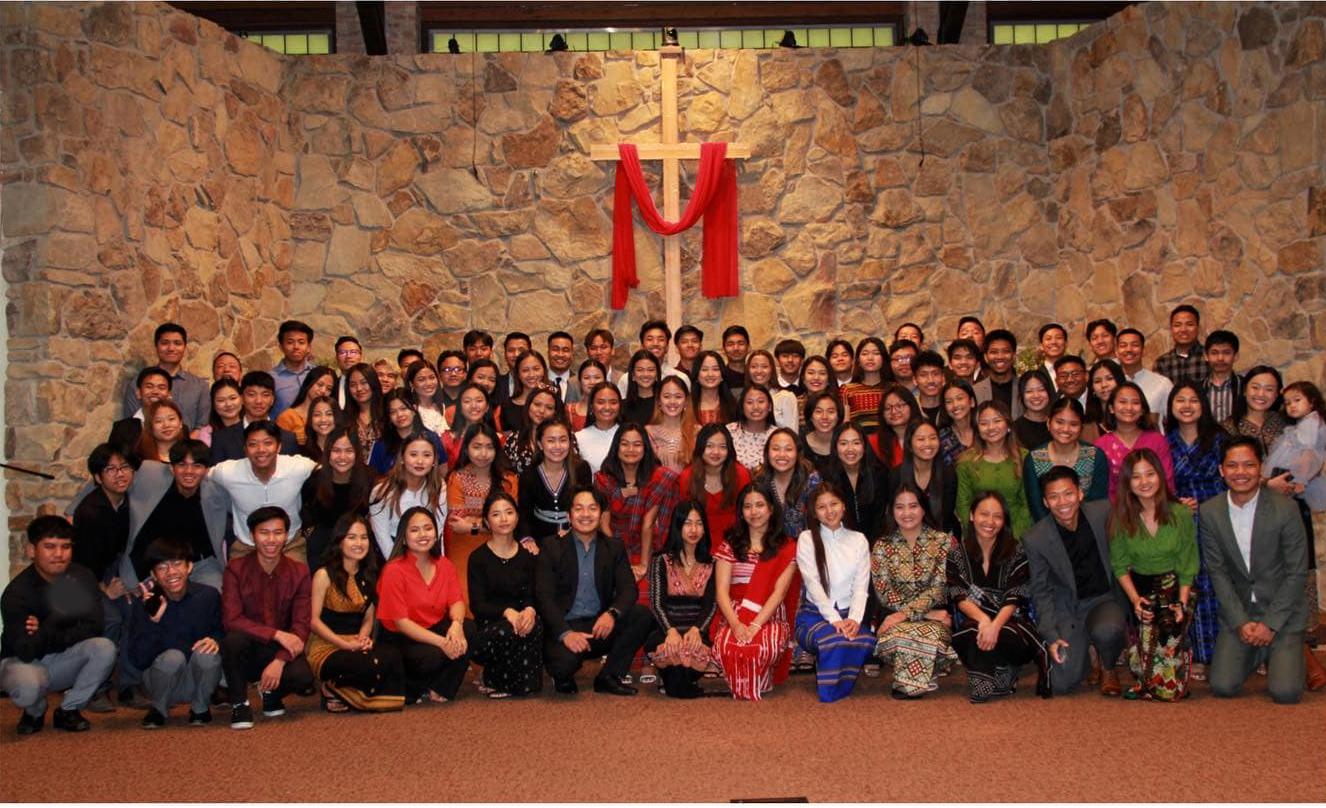 ICBC Mino Bu ah Advisor ka si i gospel team ah ka zul ve hna. Thla ka cam.
CBCUSA BT Meeting
Tukum Ka Hla Lungtaang
1. Ka Tap Ti Lai Lo -- Thomas Tial Uk
2. "Bawipa Kan Umpi Ko" --Hlawn Sung
3. Aloha Oe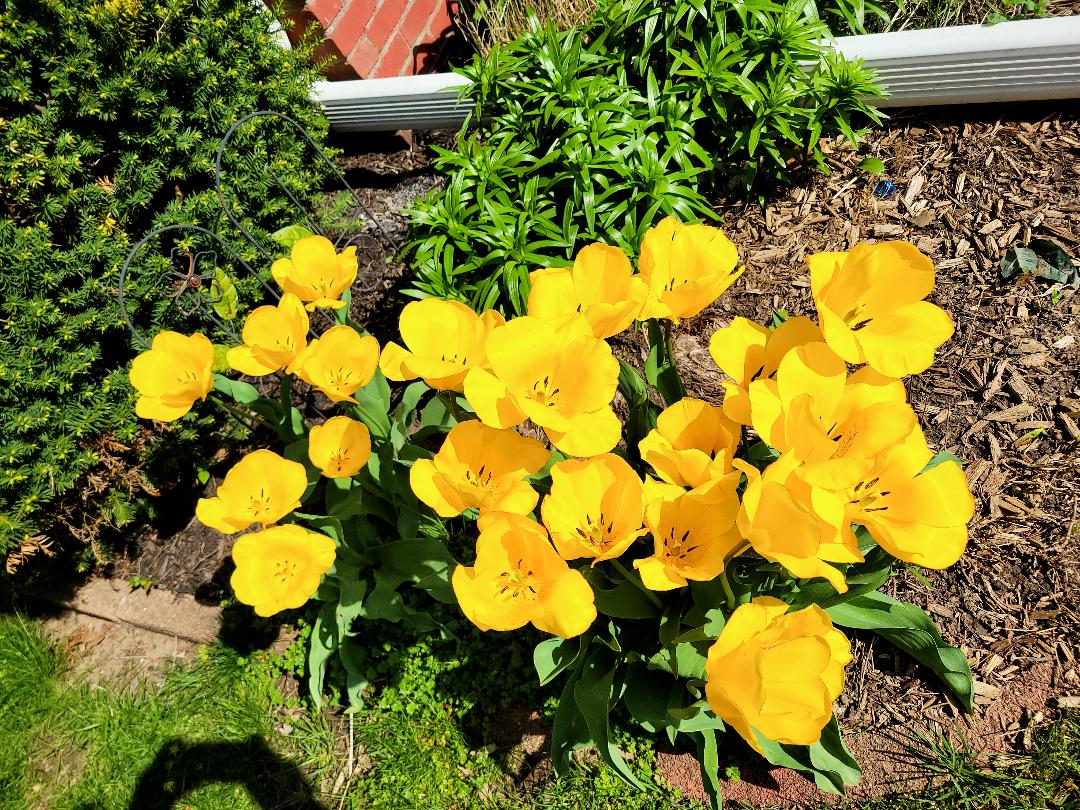 April thla.
CNF necktie hi headquarters in an ka kuat i a ngei hmasa bik pawl ka si. Mirangpa nih a uar taktak.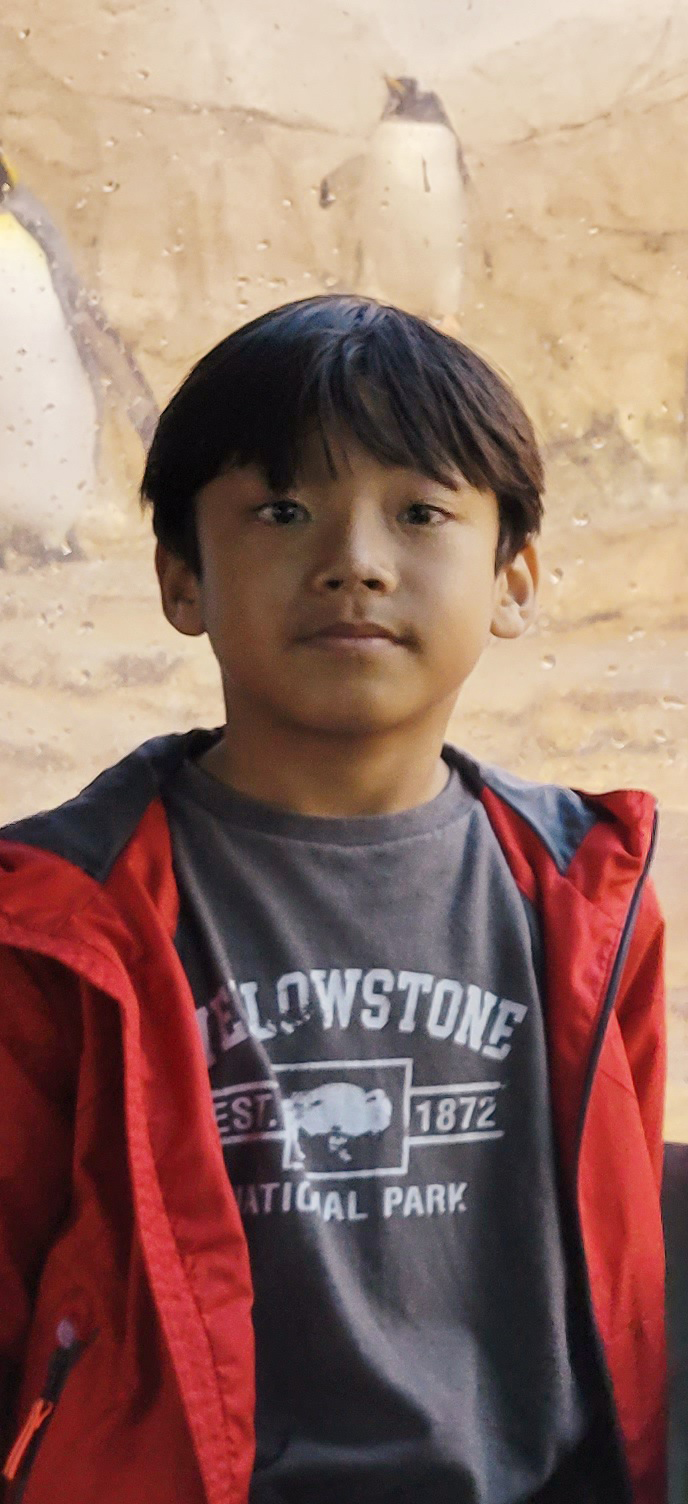 Amah nawl te'n "Ka pu nih a ka kalpi lai" tiah a ti hna i ka kalpi, an siangin in. Value time pa khat a si. May 3.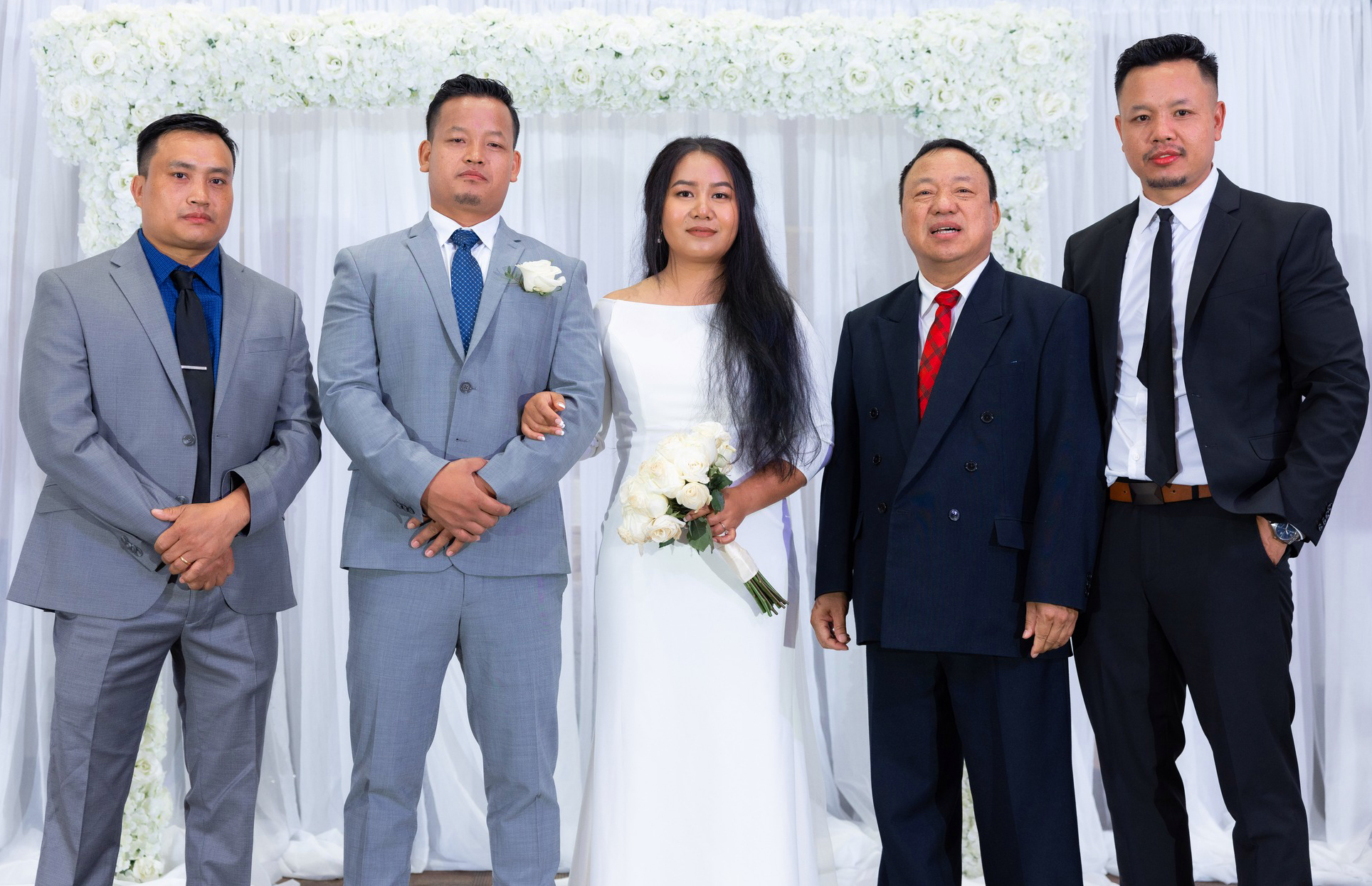 Ka tupa ca'h nupi hal an ka fial i ka hal. Annih cu June thla an hrial lo. June 4.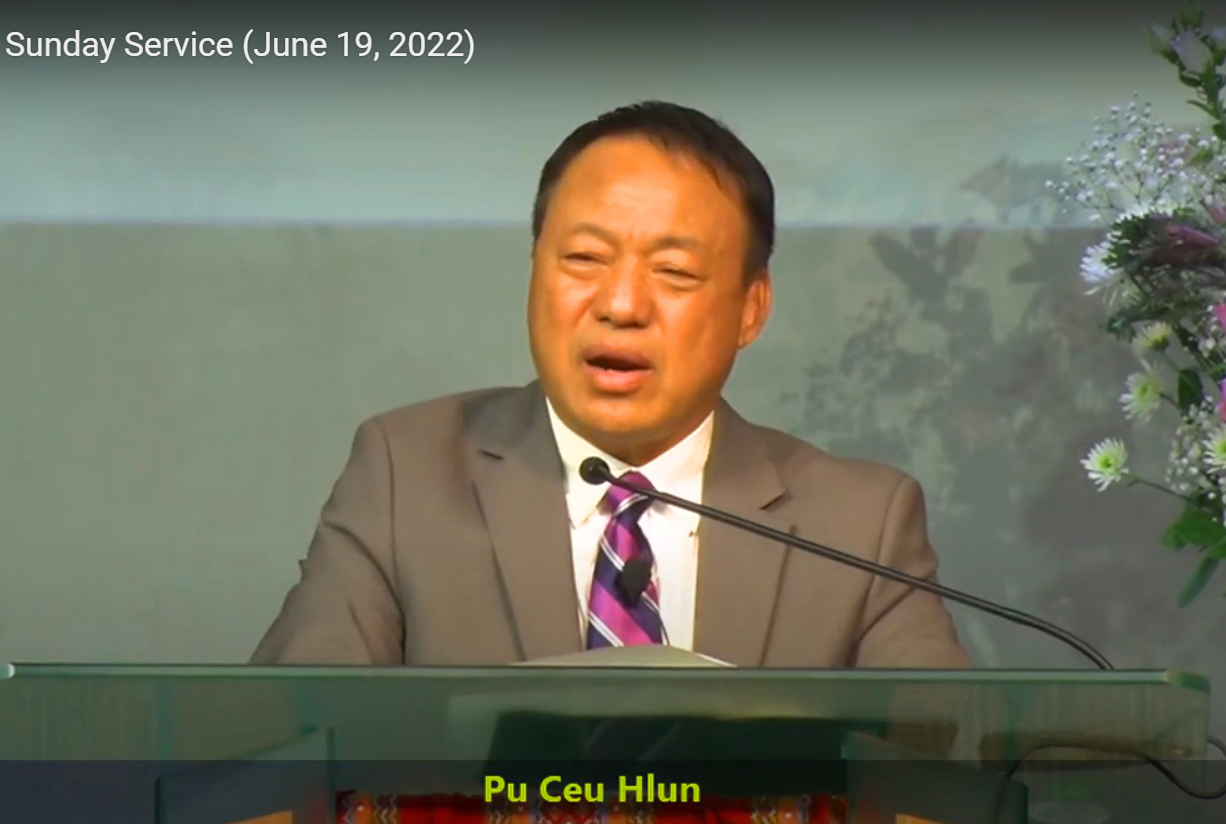 Ka phungchim a chiat ning cu! Kaa relh lo taktak. Asina'n hawi chim lo te ka chim i an ngaih ko.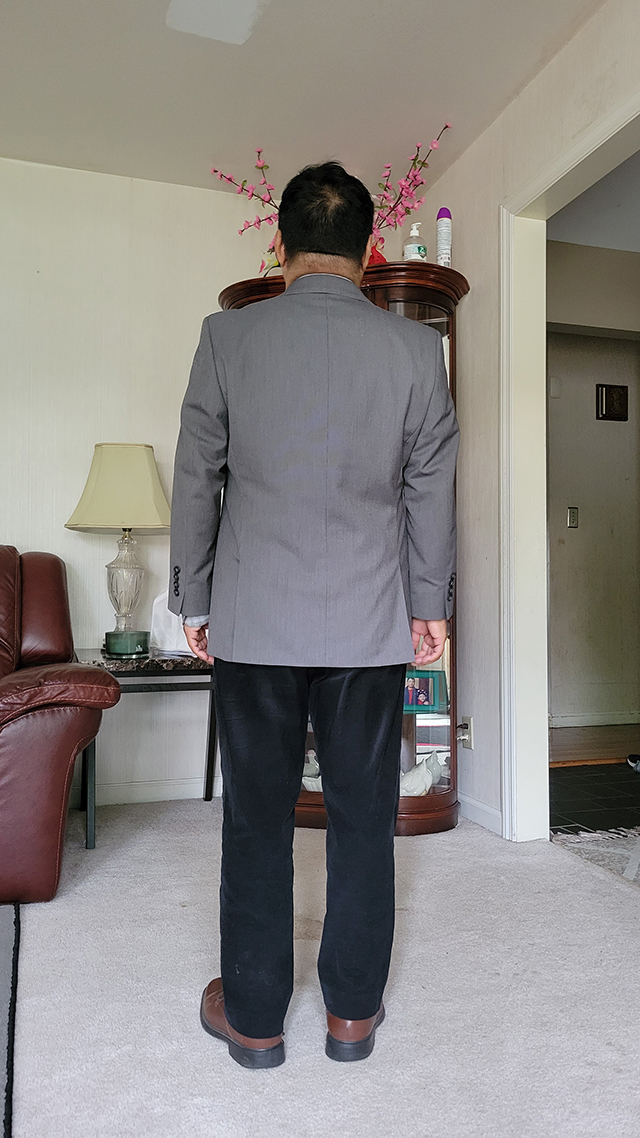 Tukum hi ka khing 152-156 lbs ka si. Ka thitha a niam (108/78 hrawng a si). Ka mit a ttha deuh cang. Ka ha an bon lo.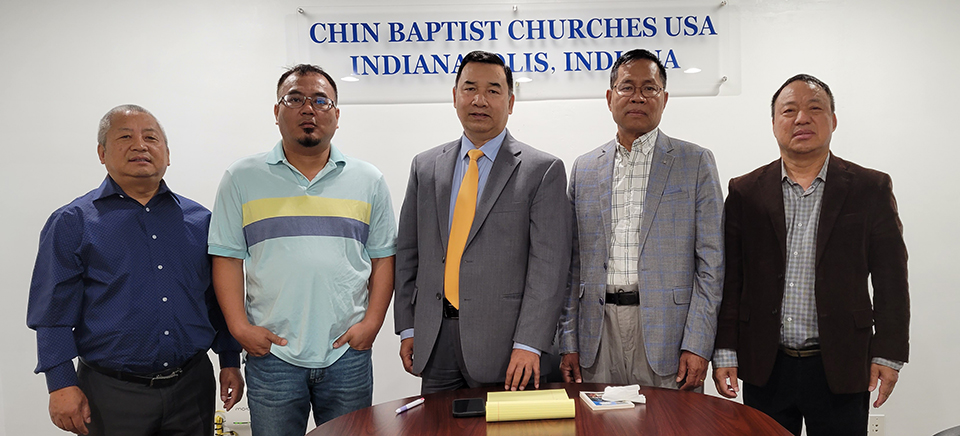 CBCUSA i ka rianttuantti-hawi an si (T-shirt aa hruk mi ti lo vial). Tukum election ah thim an si ti lo.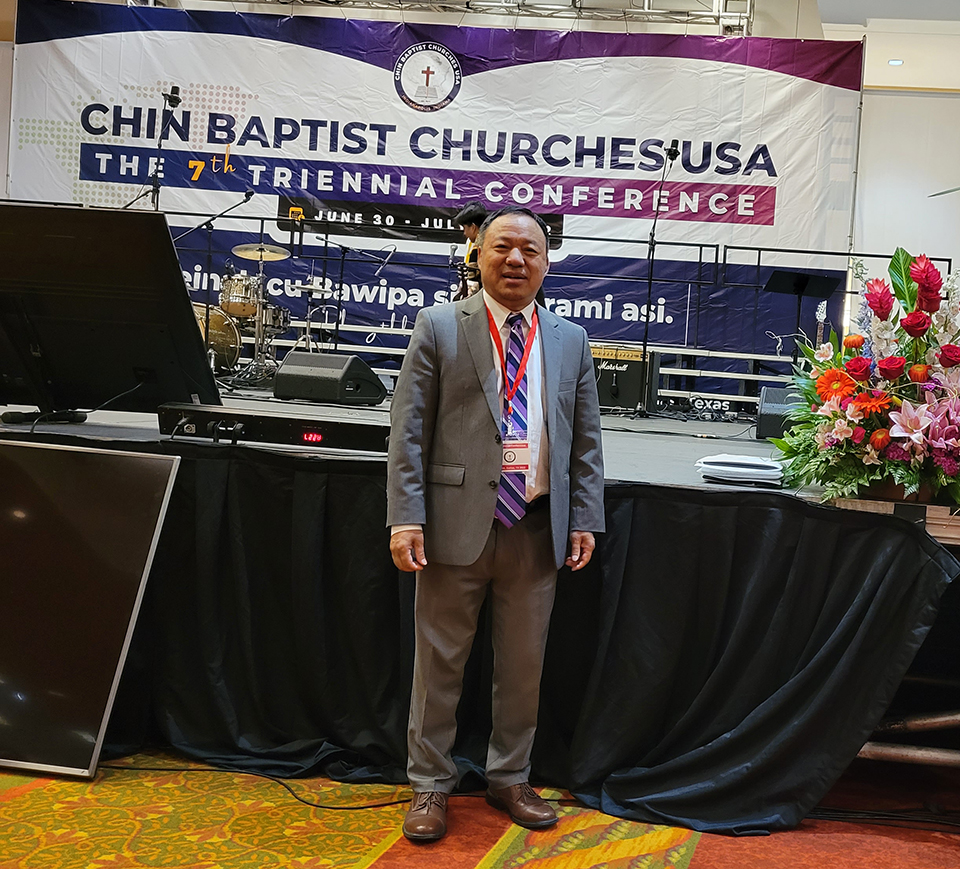 CBCUSA Office Secretary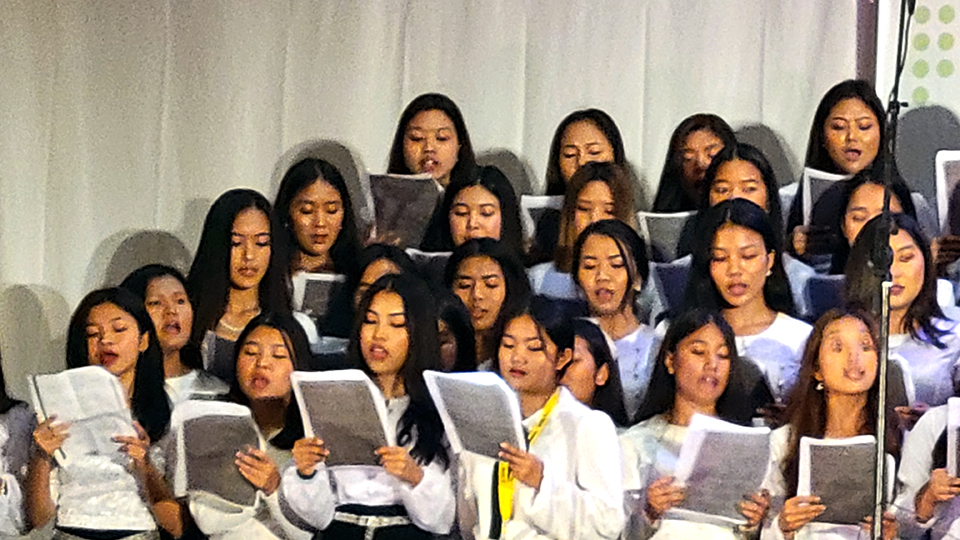 Kum 4 chung rianttuantti ding ah a ka daw mi an ka thimpiak. Mithmaan benh hi CBCUSA General Secretary thar Rev. Dr. Ceu Lian Thang, ka orhlei i hi Mission Director thar Rev. Zathawngcin Siakhel.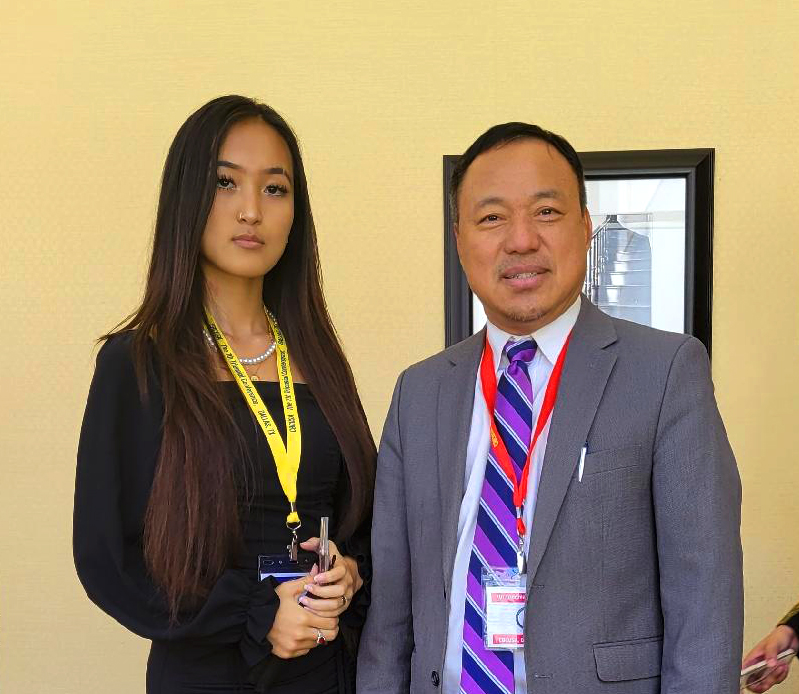 aTial he kan si.
Seino sin ah hmaan kaa thla deuh. Tar sin hmaan ithlak cu "tar pawl" ah kaa tel sual lai tiah. :)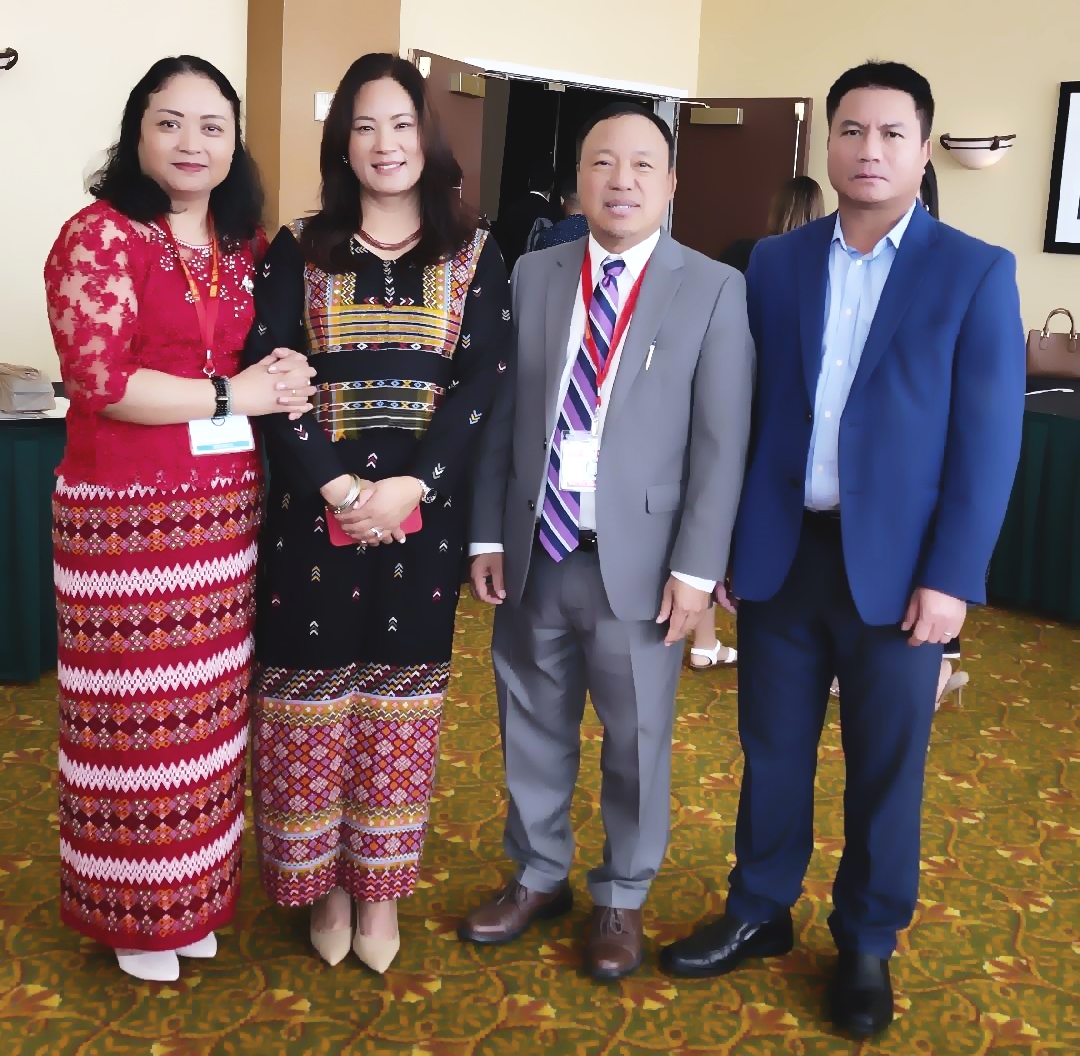 Kan ziam ai cang.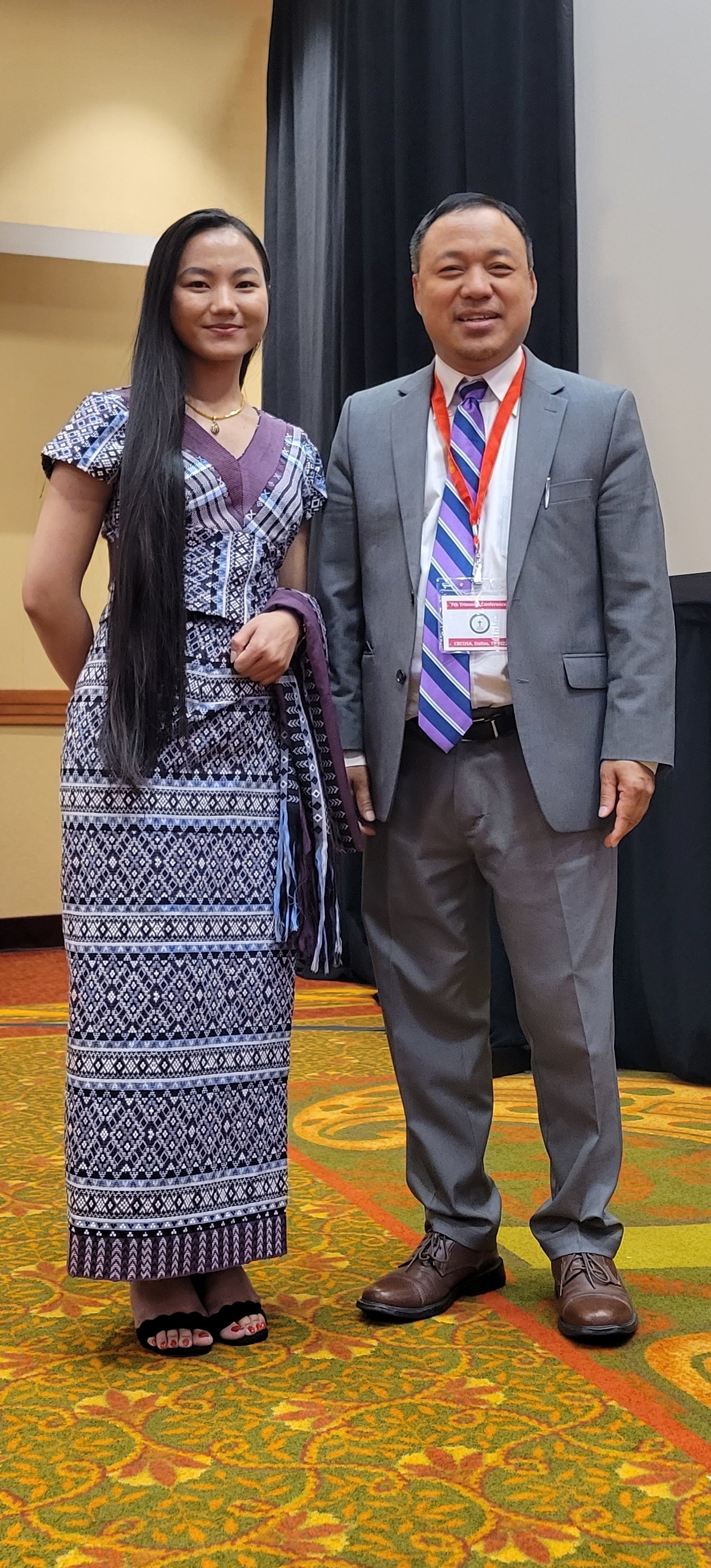 Kathy Bawi Tha Sung hi a sam a rak ttha tuk i a sam aa dawh saling ah hmaan ka thlakpi kho lo. Atutan ah ka thlakpi.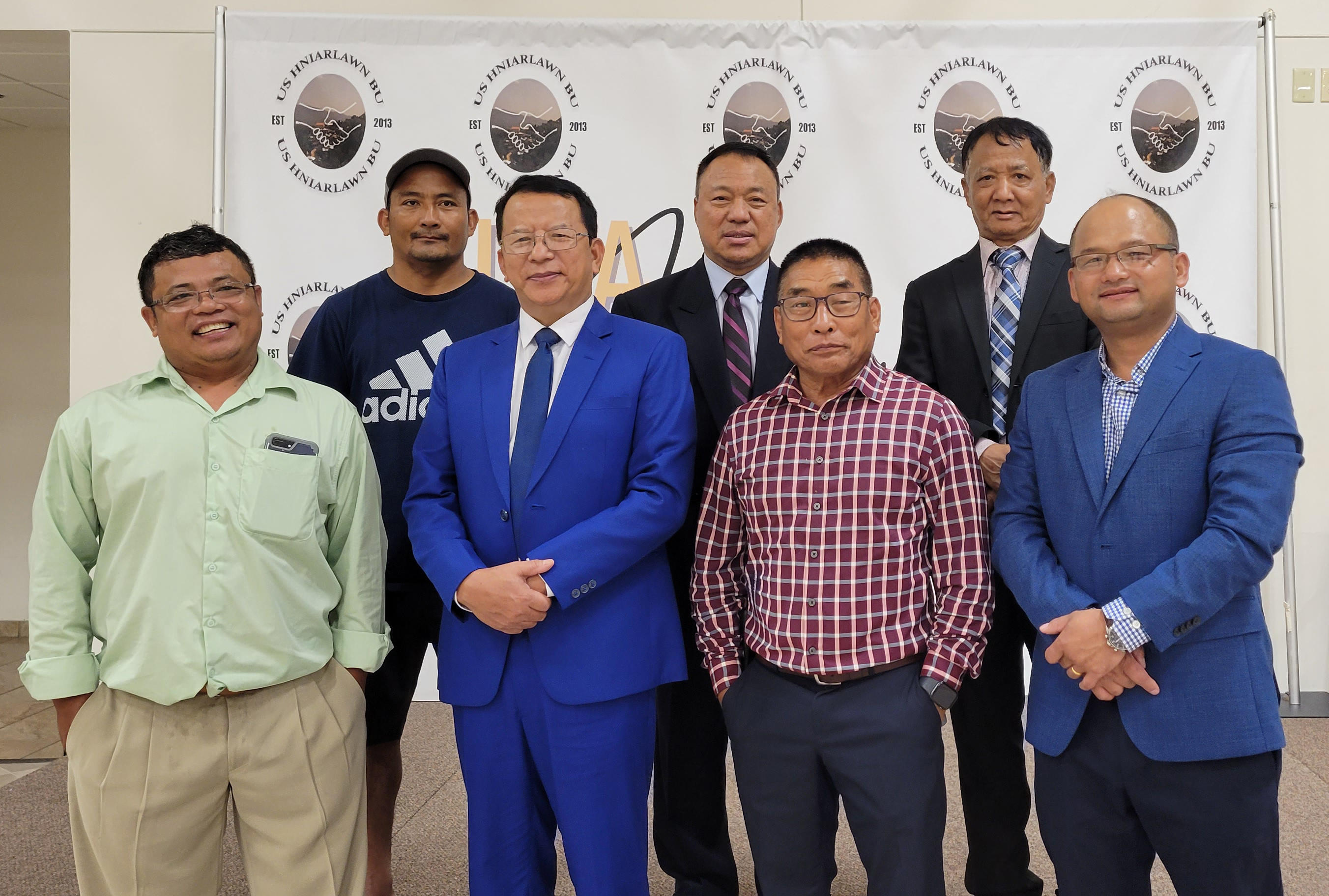 Hniarlawn Civui, Indianapolis ah aa tuah. Hniarlawn tuankong presentation ka tuah.
Hlasa Van Hlei Sung USA fund kawl nak ah hlasak an fial i thla hnihthum a caam hnu ah New Zealand ah a tlung hnek cang i thlah nak an tuahpiak. An ka sawm ve.
"Absolute Innocence!"
My Photo of the Year
Ka far fa nih pa tete a hrin hna. Illinois in an ka tlawng. Khual ka tlawn he aa tong i vok ka thah hna lo. A kan hmu bal veve lo mi nih ngakchia-u hi "A pu he khan an ilo" e an ti lengmang. "Kan ilo lo; anih cu aa dawh tuk hi" ka ti hna. A nih i a mit belte hlanlio ka mit he aa lo pah.
Tukum hi ka mit a dam. Kum khat le cheu chung sibawi nih an zoh lo bu in a zei a ti lo tiawk a si. Mithmaan ka hmang lo.
CBCUSA Board of Directors (coat sen hi cu khual).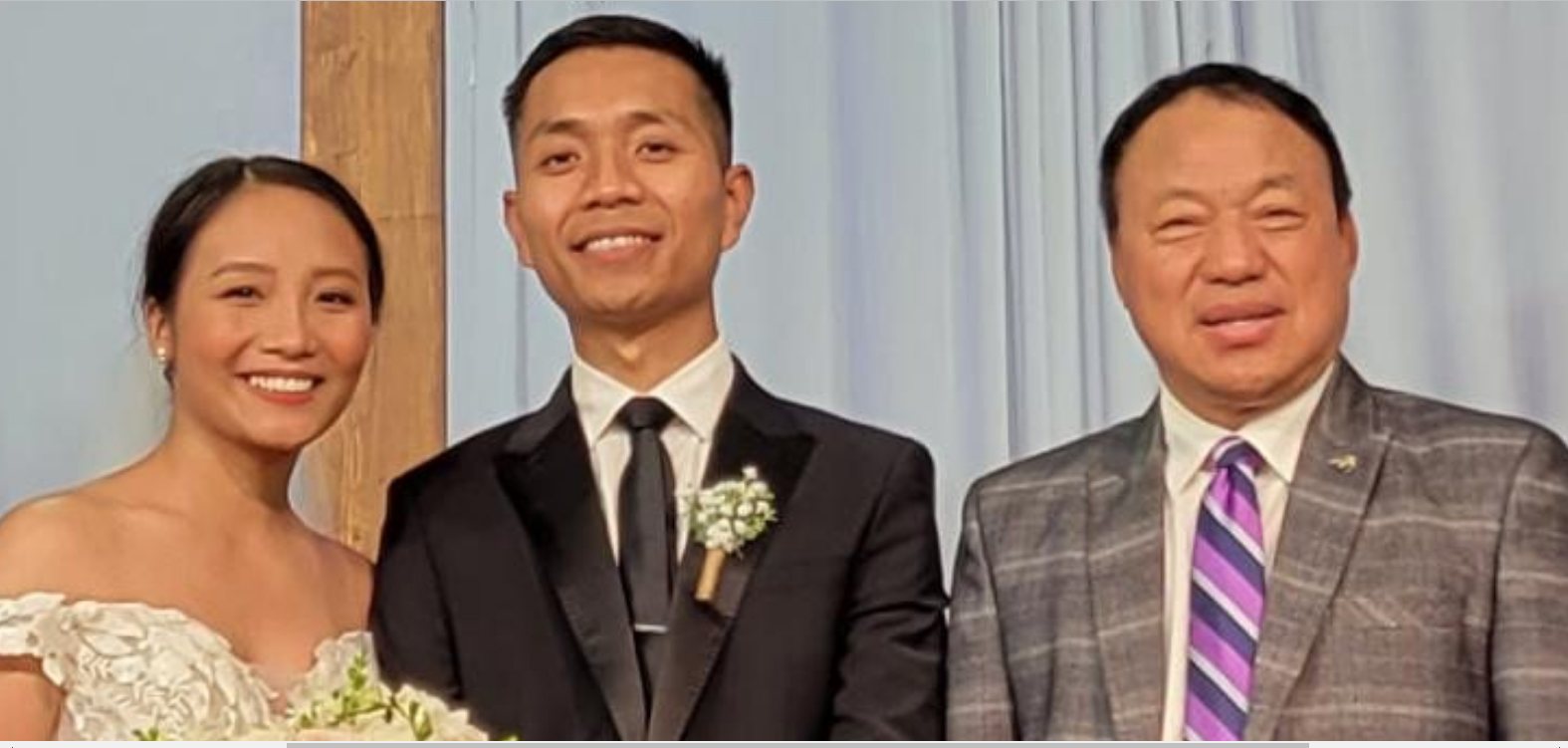 Ka tu thlum Pastor Ni Iang Zi va a ngei.
ICBC Consultation. Rian pa hnih an ka fial: (1) Mission rian ttuan ding ning; (2) Committee le Director ipehtlaih ding ning.
Publication
1. Pu/Pi Hman Kong (Muko, March)
2. Krismas Zeitin Dah Kan Tuah Lai (Muko, September)
3. Thithau (Dr. Hai Vung Memorial mekazin)
4. Illusion (Muko, December)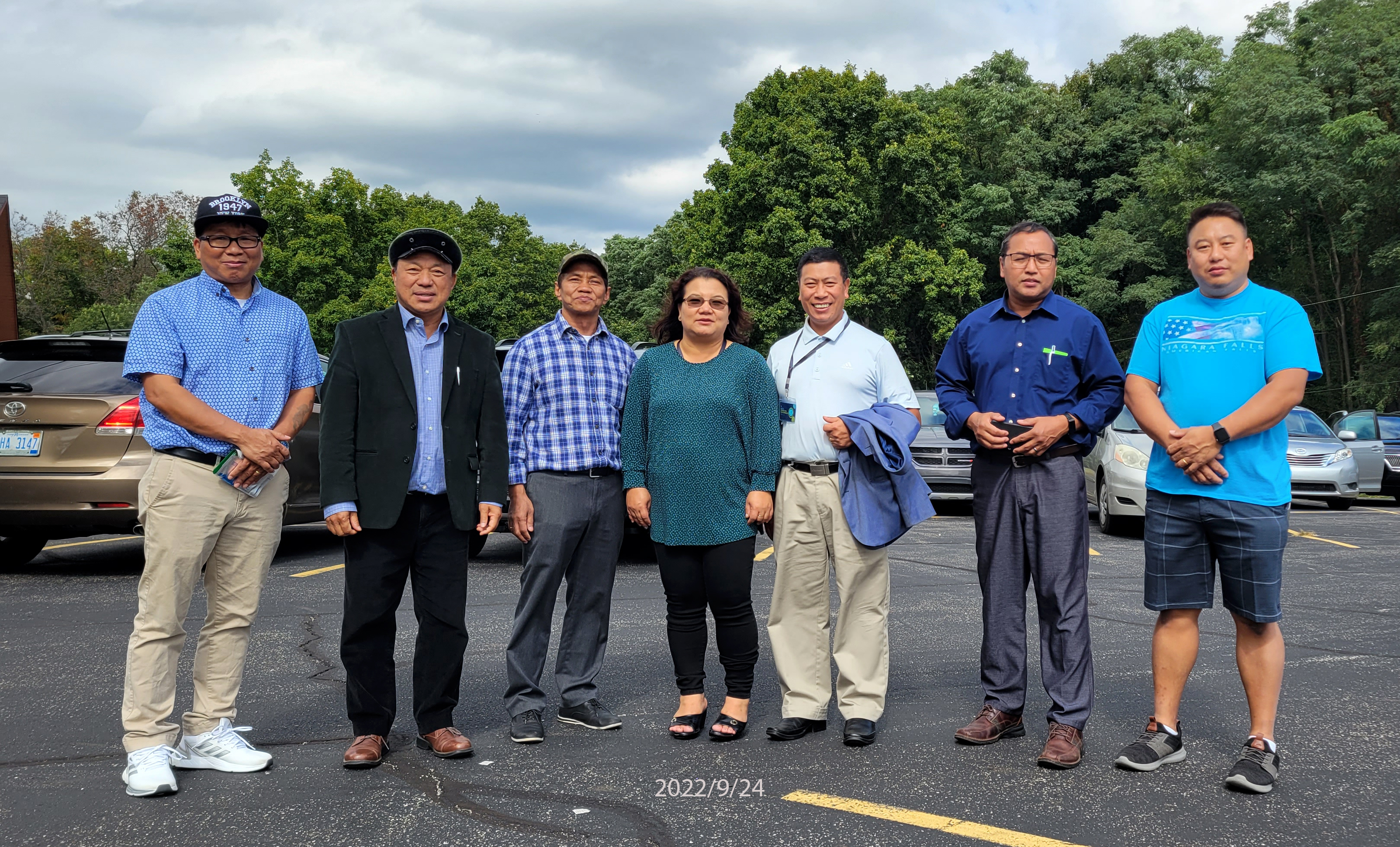 Bible Conference kan kai, Battle Creek ah.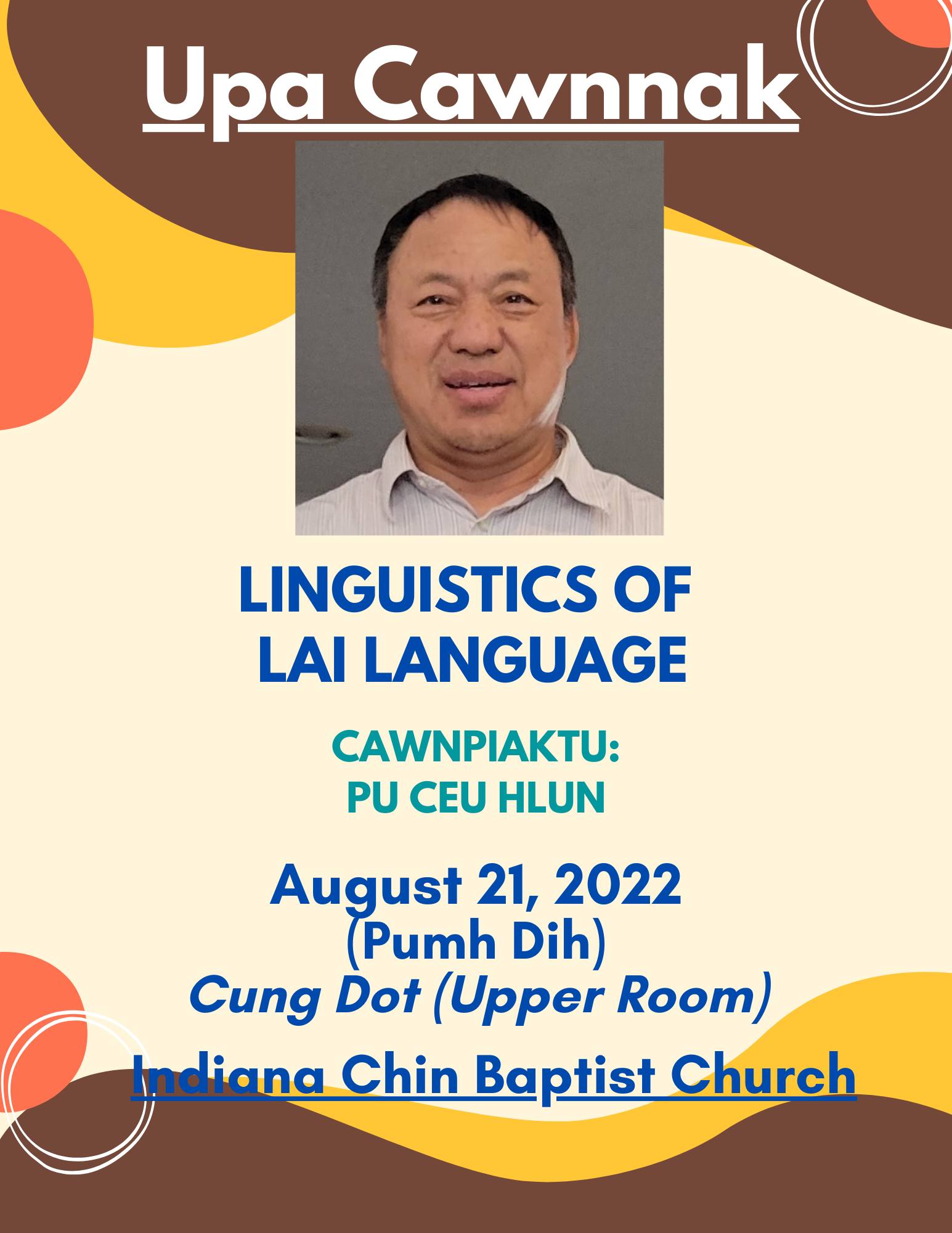 .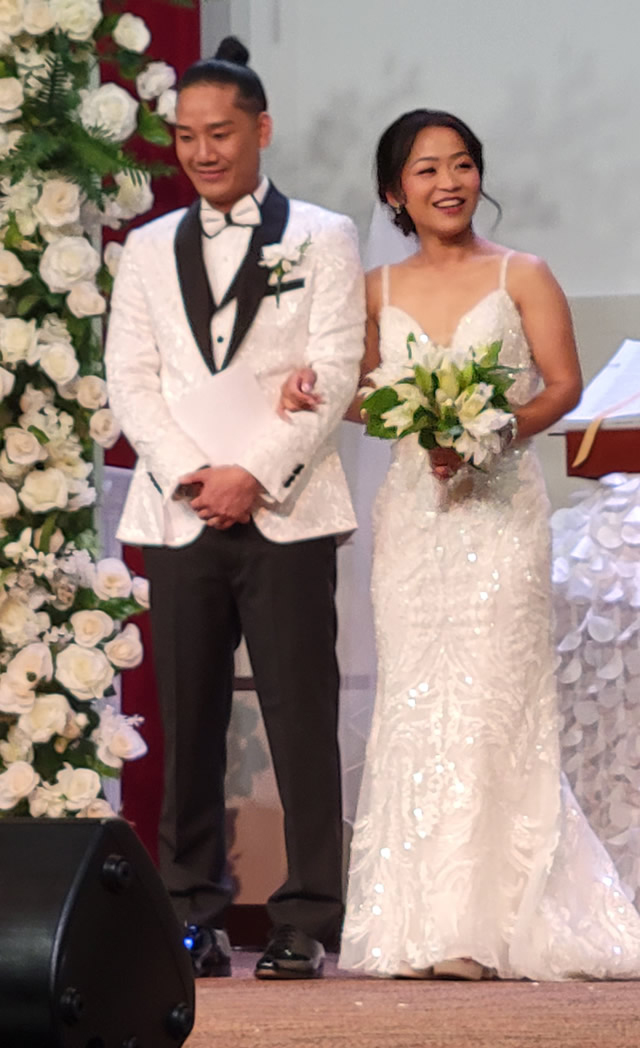 Kan rualchan Zing Tha Dawt va a ngei i anmah hmaan thlakpi lo in ngaknu he tu kaa thla aisawh.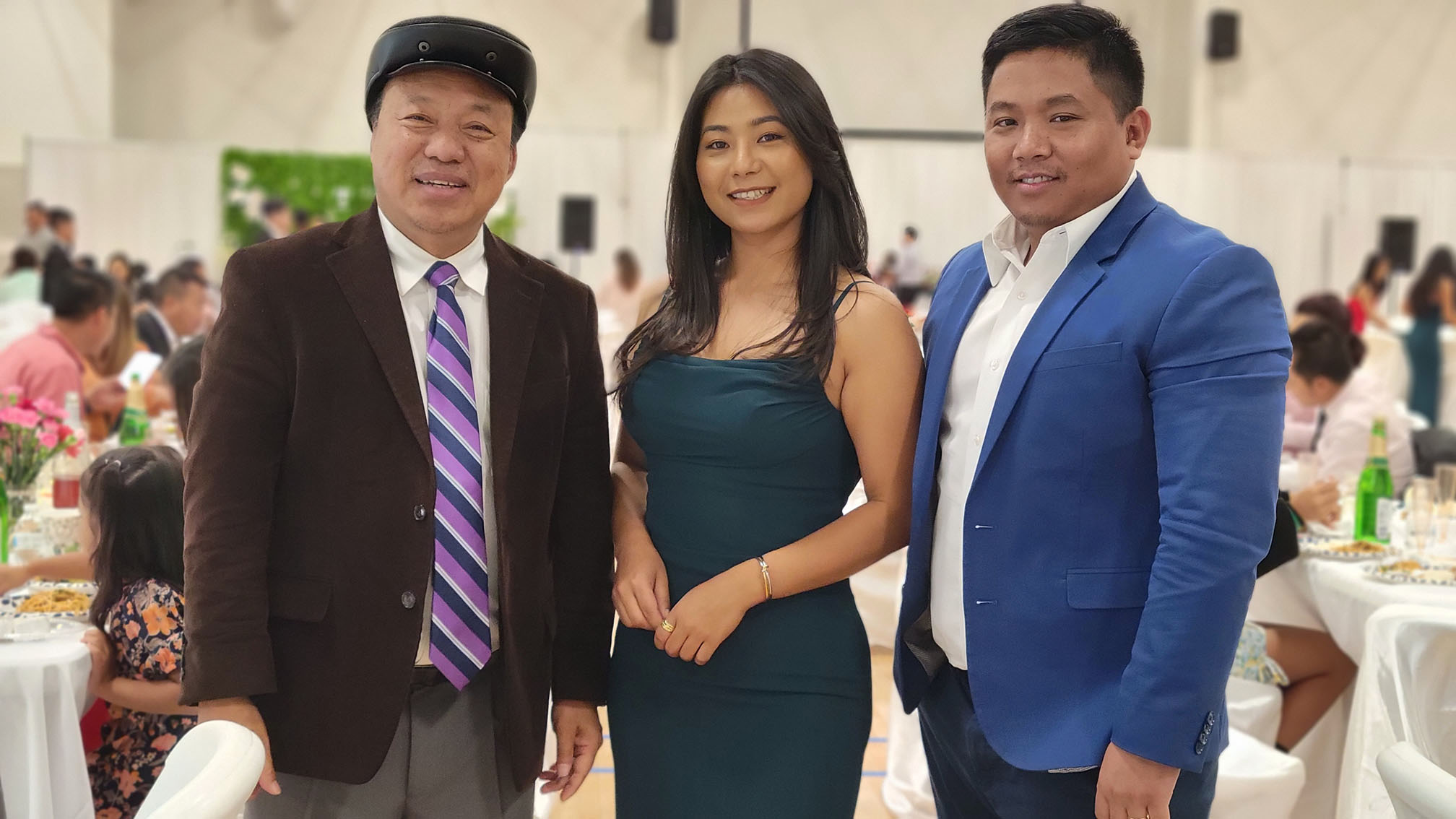 Ro Sung Hniang (Miss Zophei 2018) a si.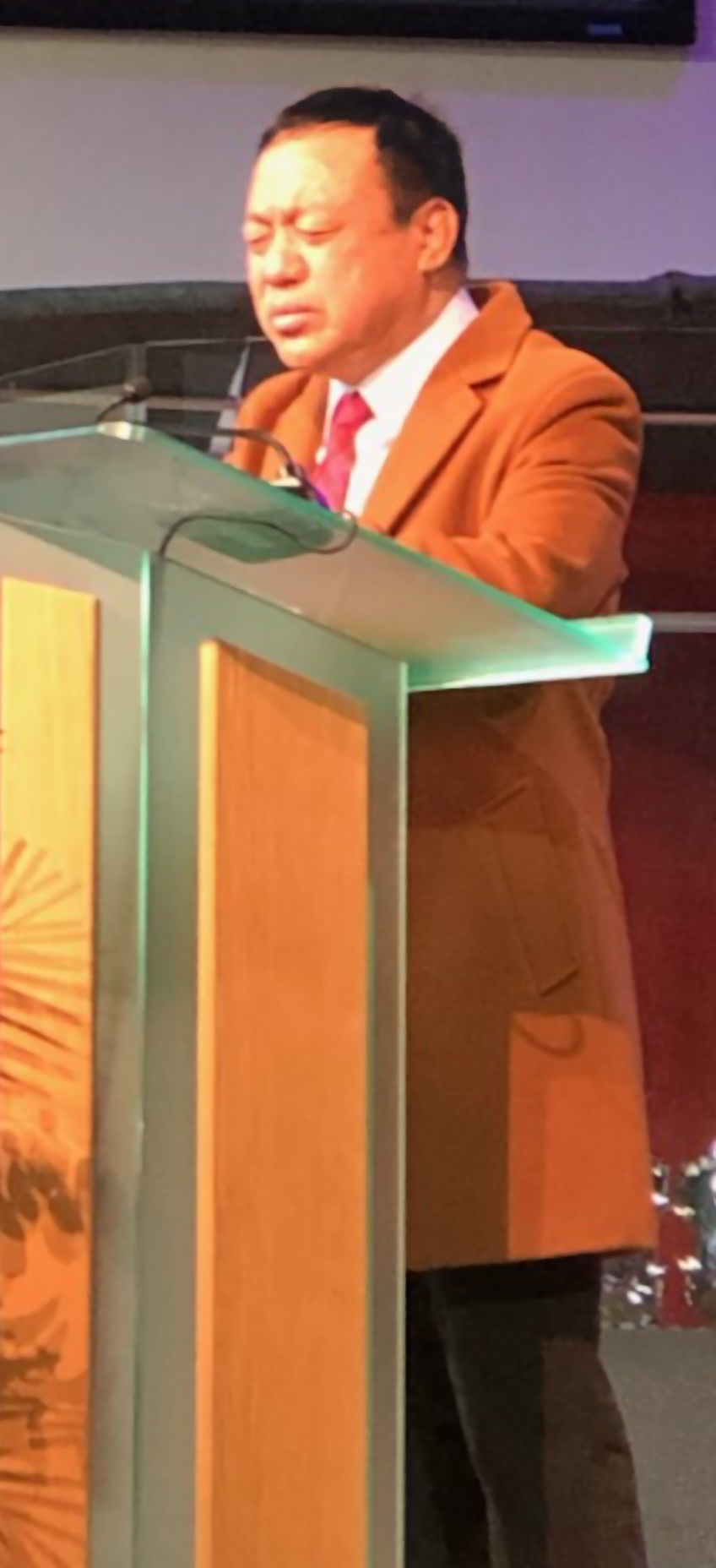 Thawhlawm ca'h thla ka cam i upa pa hnih nih ka kut an ka tlaih. Micheu nih, "Mahti i oi hnih hrawng na cam rih ah cun thawhlawm hi a hman hrimhrim kan hmang ngam lai lo" an ka ti. :)
Ngaihchiat Ka Tong
Ka chuahpi far (a ka chang tu) Vangte nih September 28 ah a ka thihtak, Hakha ah. Khensar phunphun nih a tlunh; nain a thihphah mi cu thluak khensar a si. A ka daw tuk mi le kan bochan tuk mi a si i, atu cu dawtu taktak tu ka ngei ti lo ti ruah in kaa ruat.
A thlaanlung ah mah hi kan ttial:

Mittha an thi.
Sihmanhsehlaw an thih cu aho hmanh nih zei ah an rel lo, a hngalh hmanh an hngal lo.
Asinain an thih ah khan harnak nih fahnak a pek khawh ti hna lonak hmun ah an kal a si.
Nuncan ttha in a nungmi nih cun thihnak ah khan daihnak le dinhnak an hmuh.
Isaiah 57

1987 September 8 ah ka nu a thi. Tukum mah nithla ah cun England siangpahrang nu Elizabeth a thi ve.
Ka ule hmaan an ithla i an ka kuat, ngaihchiat tete'n. Upa bik in: Lungzi venh hi Thla Cung, phanah danh hi No Al, angki sen hi Pen Cia, angki hring hi Sung Tawi, kedan danh hi Ni Chum. Ni Chum chang ah kei ka si. Kan nau hniang ah nu pa hnih an um i a hniang bik tu an thi hmasa.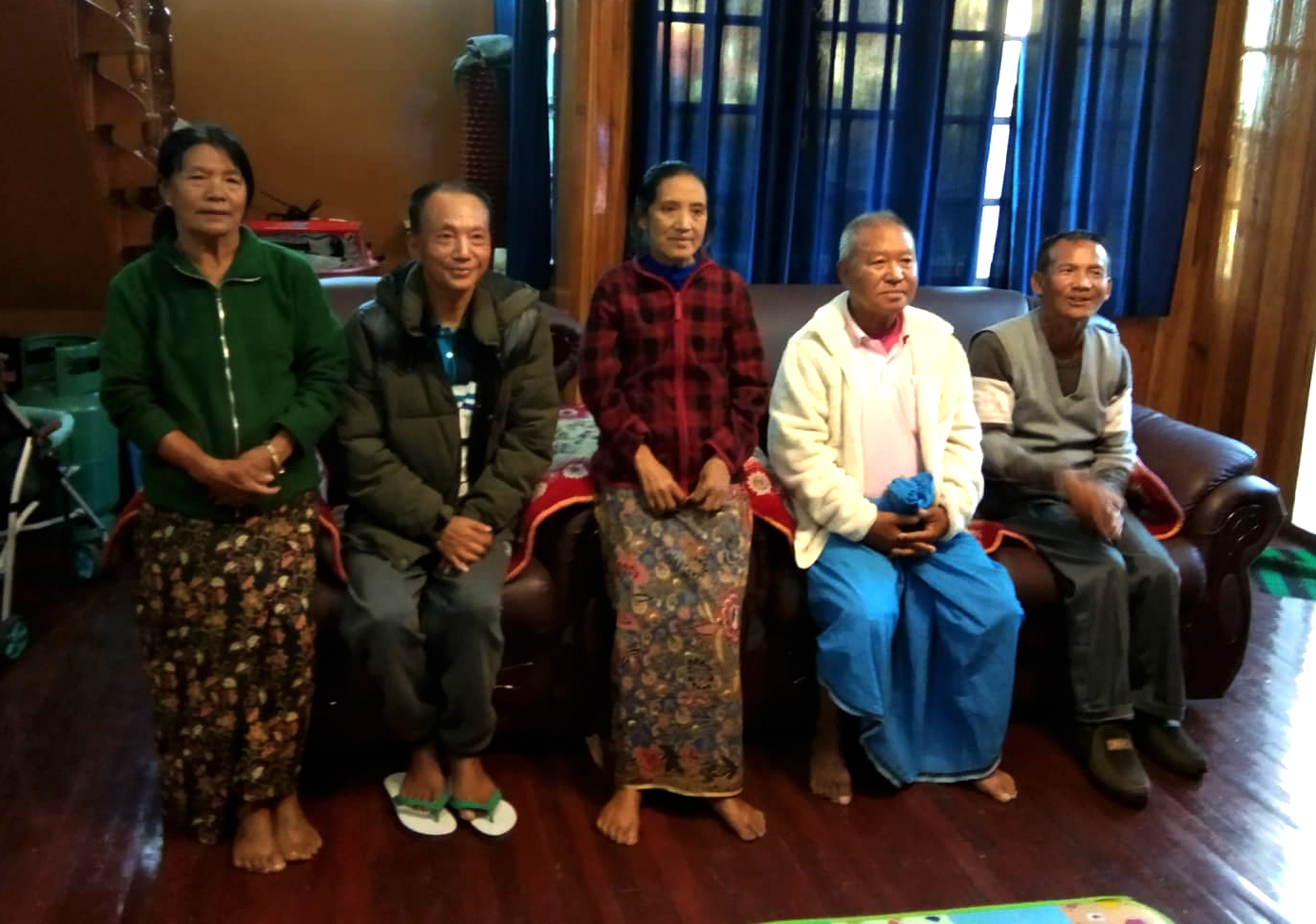 An nonaal lio ah "Par Leen Sung" cio; par bang ziamh ser ai cang hna.
Brown County kal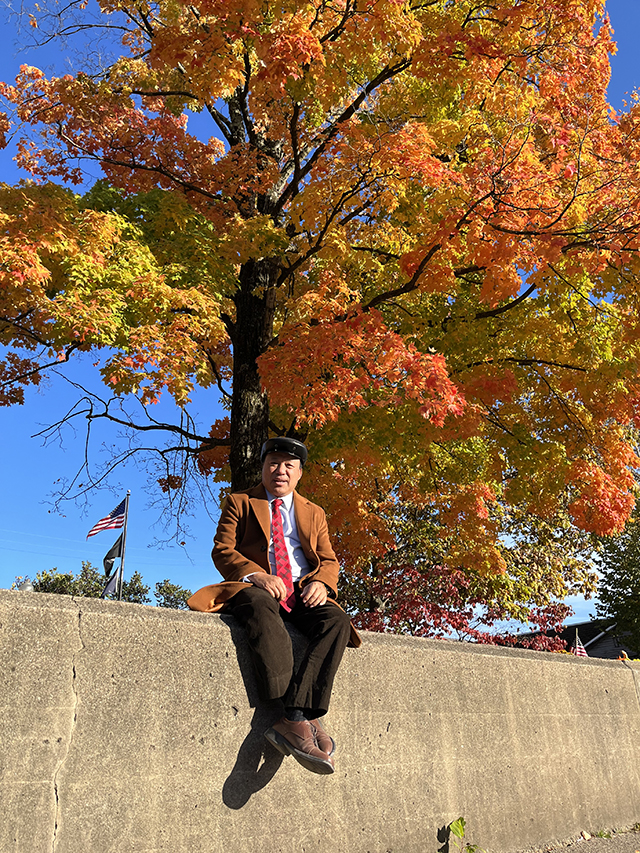 Fall is my favorite season.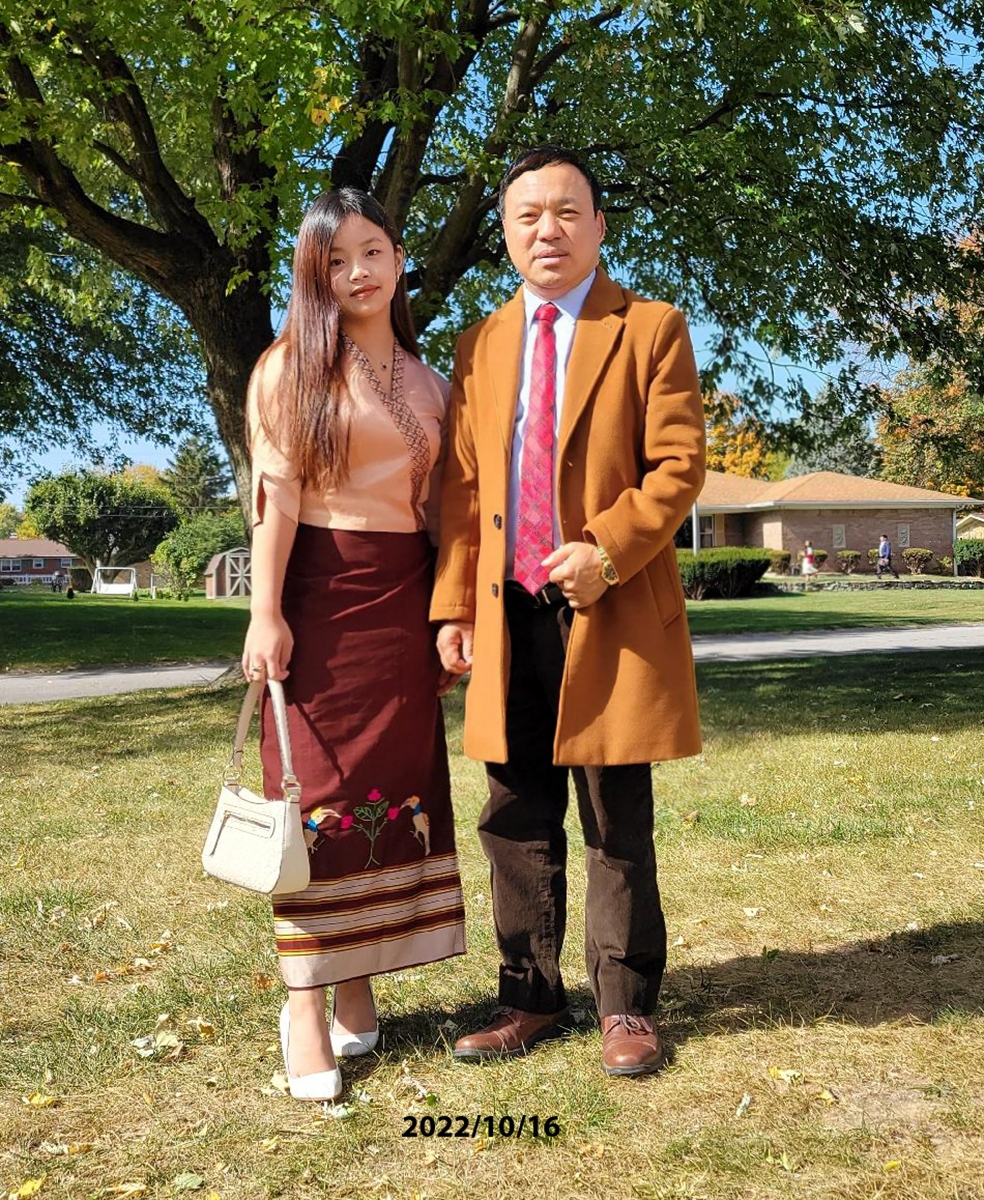 Rosy he kan pu-tu atu hi hmaan kan ithlak a si.
Hawaii Ka Kal
Vawleicung tlawn nuam bik ram an ti mi Hawaii ka phaan ve, thih thlak ah.
Ka phaan ve kho te hnga maw ka rak ti zungzal mi a si.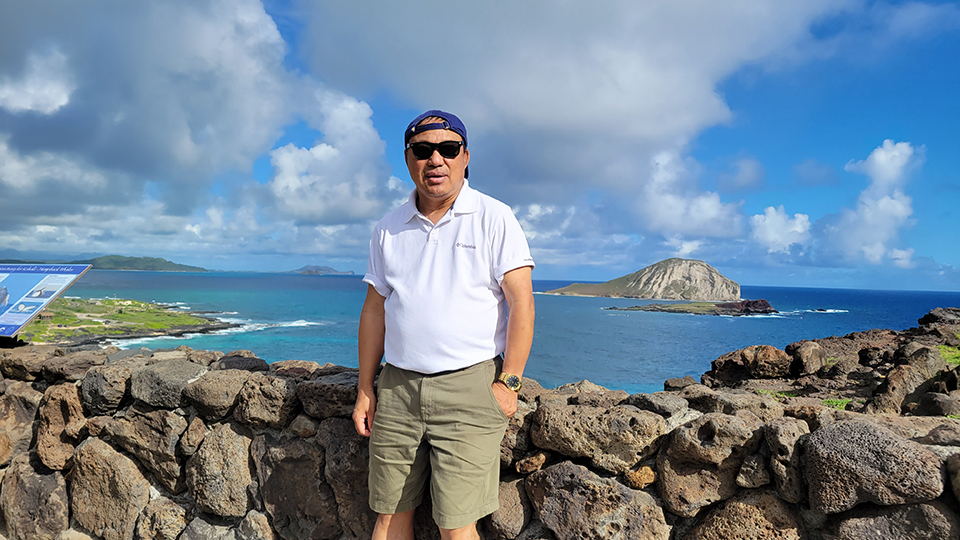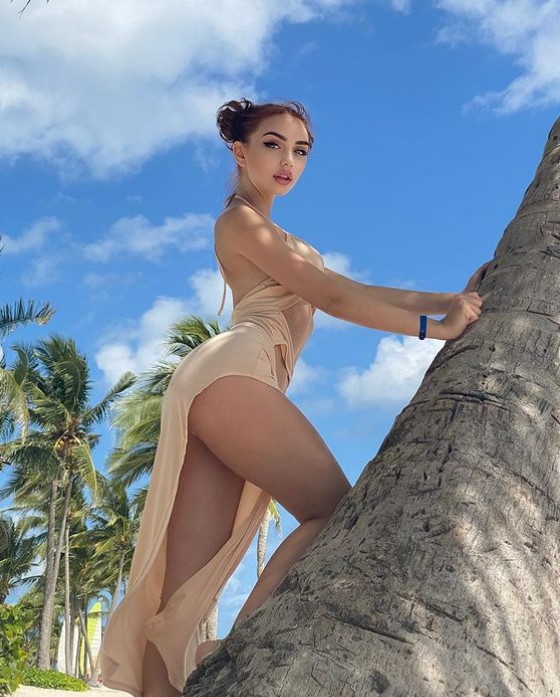 Honolulu i Waikiki Beach hi web cam in ka zoh tawn i atu cu atak in ka va phaan. Vawleicung Beach nuam bik 5-nak a si.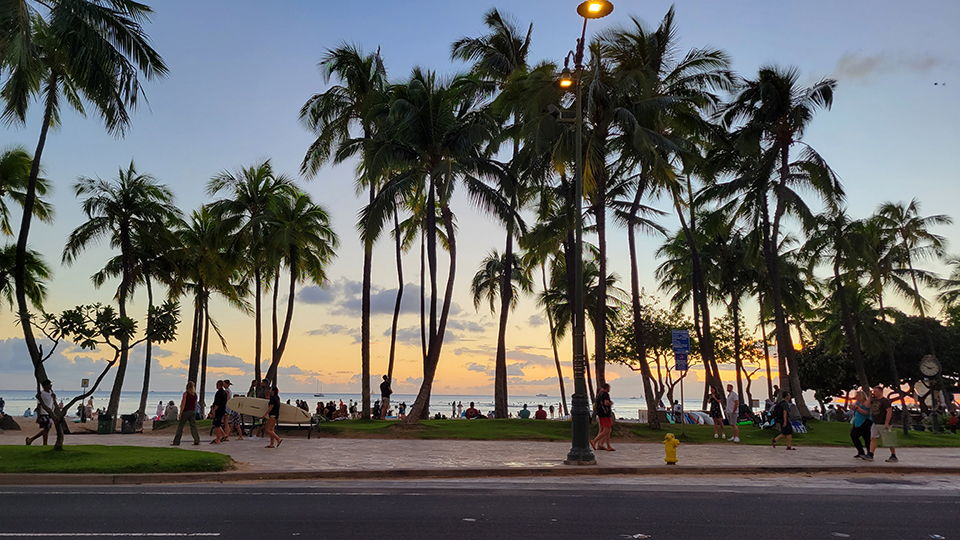 Pacific Rilipi ka tan ni (ka khuk tiang bak in ka tan). Pe 110 thuk ka pilh (sub-marine in).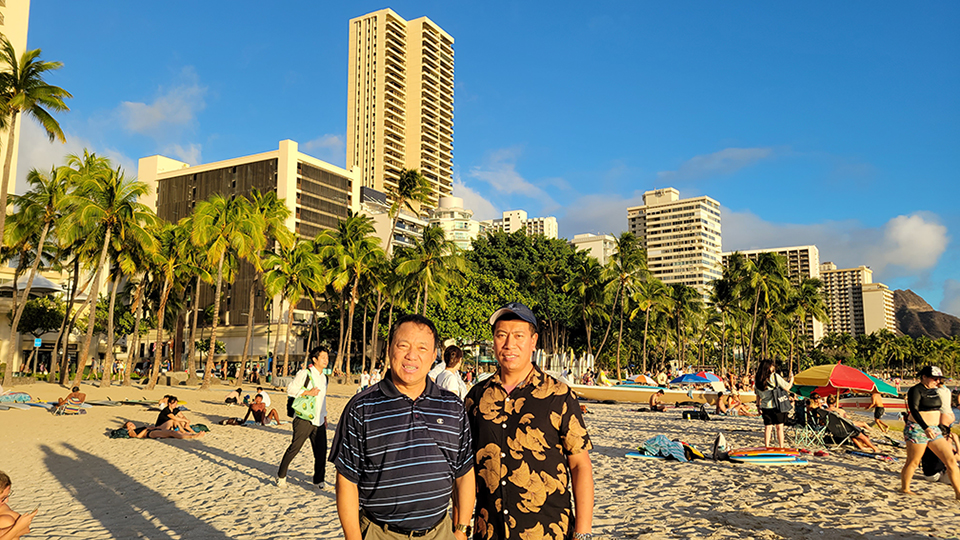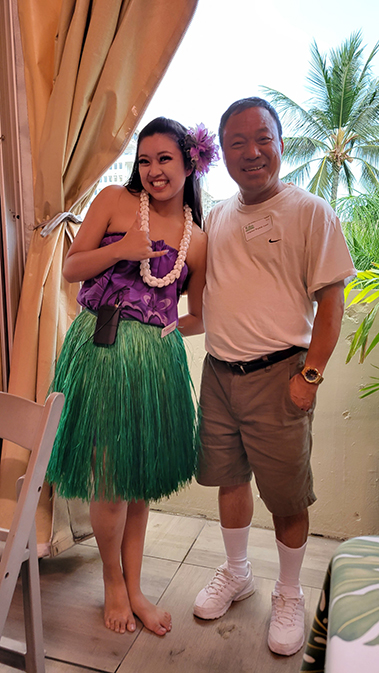 Mi tluangtlamtlam he kan inuam.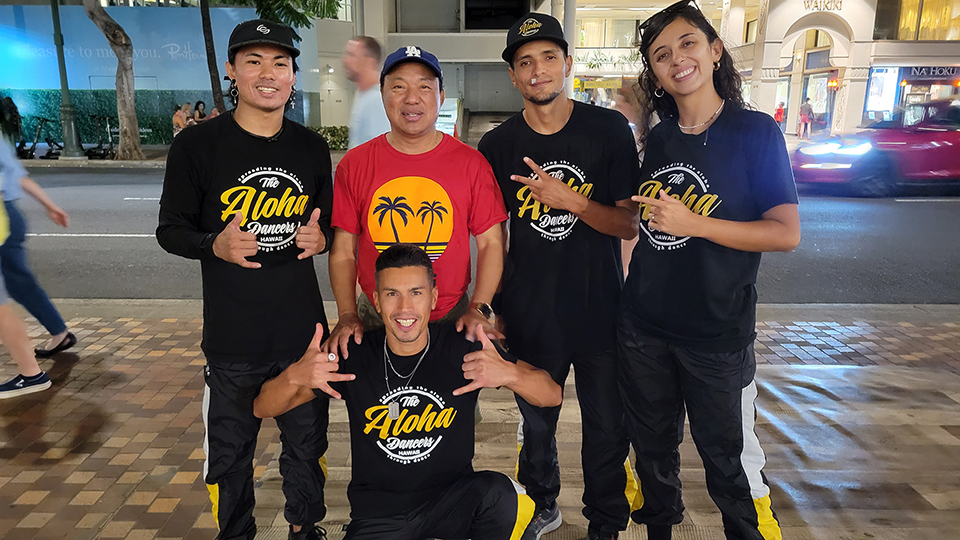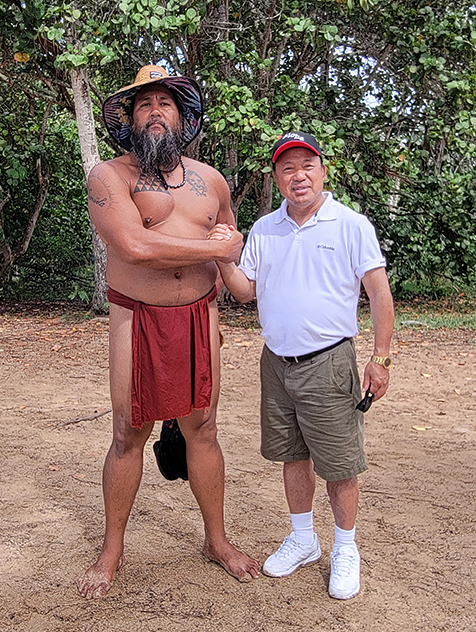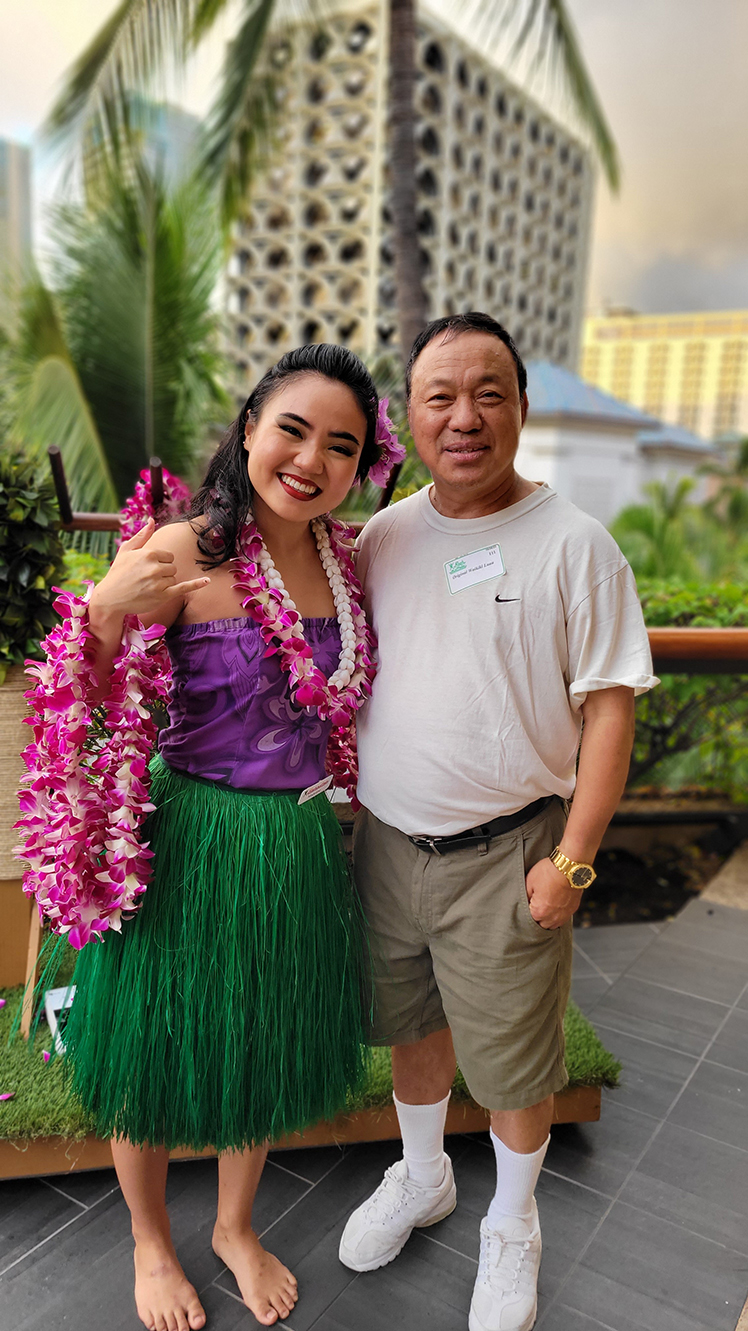 Hawaii ka kal nak kong rel awk:
California Ka Phaan
USA ah kum 25 ka um cang i state dang cu ka phaan leen cang hna nain tukum lawng California ka phaan.
Hollywood ah ka kal.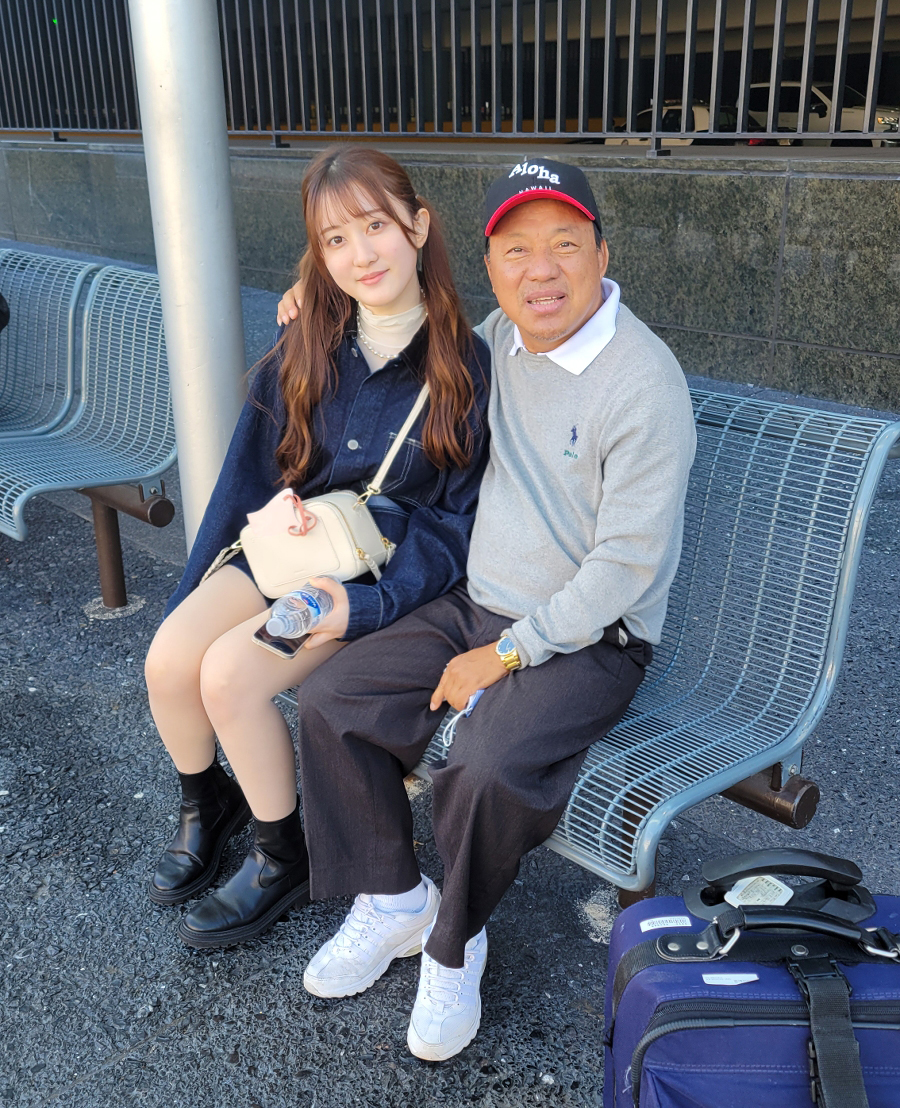 Hollywood kalpi tu te ka ngei, Japan ngaknu Hitomi.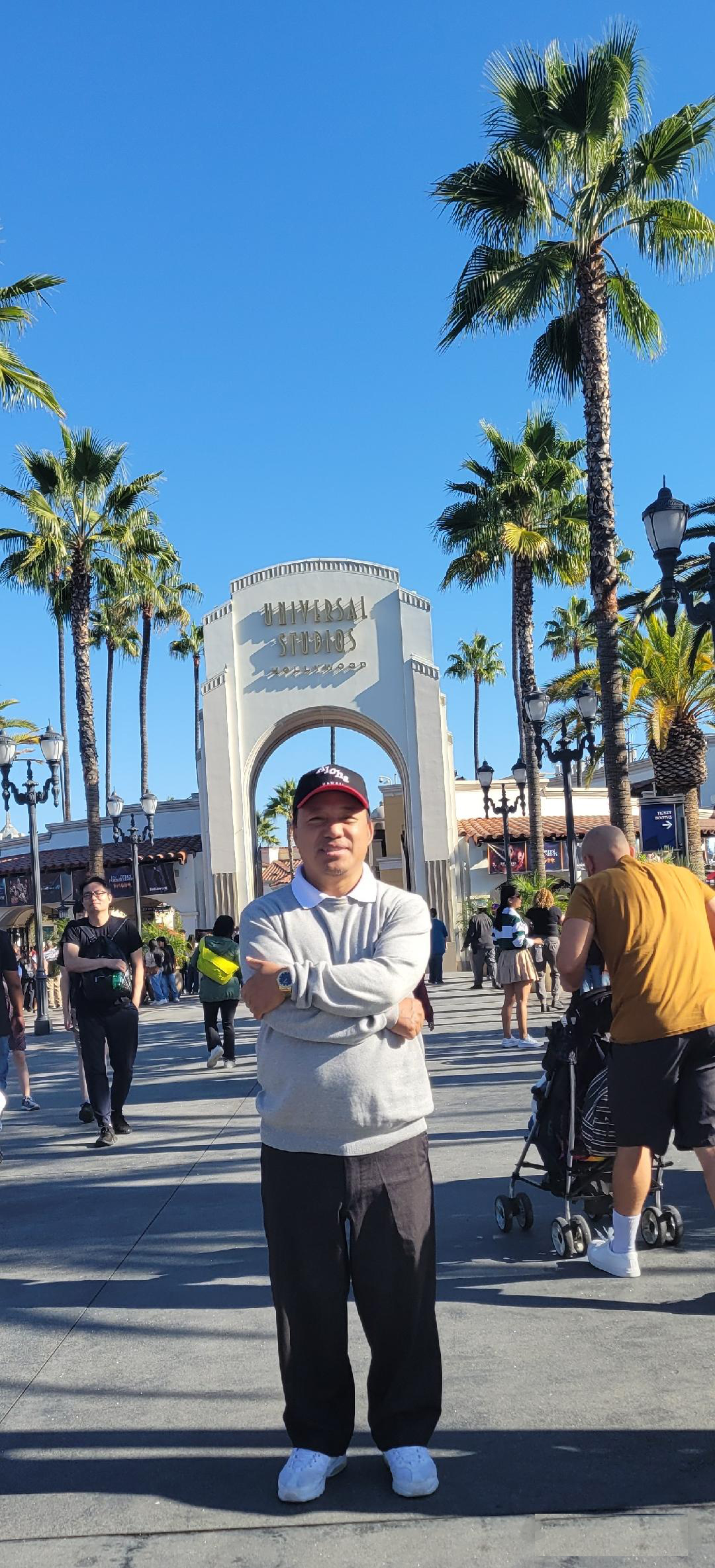 .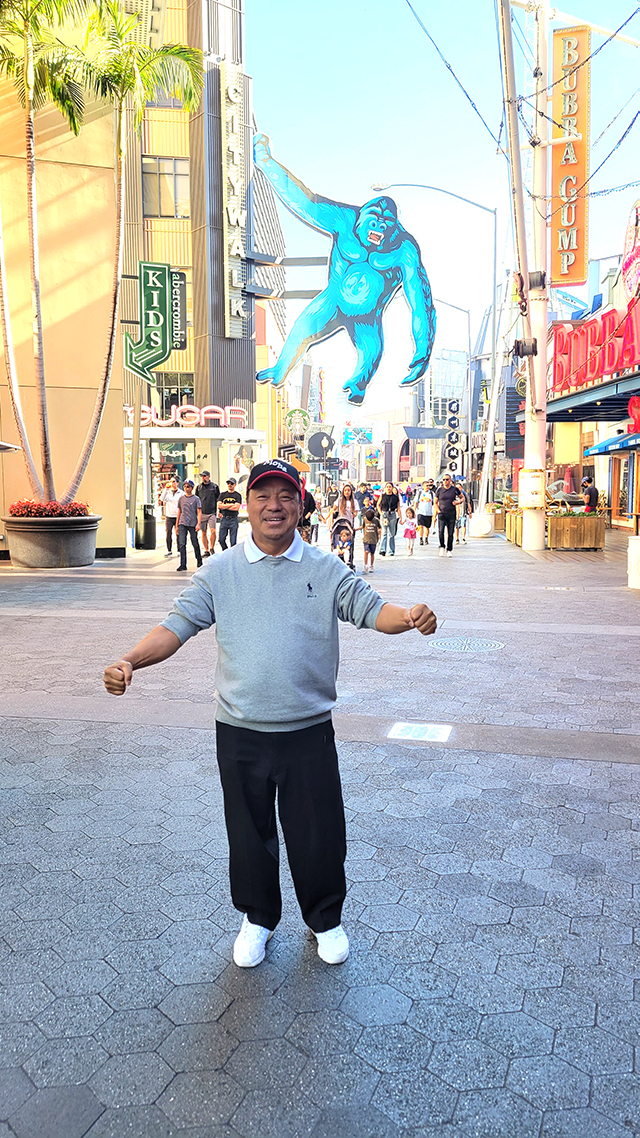 Ka no ngai rih rua ka ti lio ah Cinzah arsa lu ka co (arsa lu cu phun upa bik nih co a si cumu). :)
ICBC Culture Night. Nov 12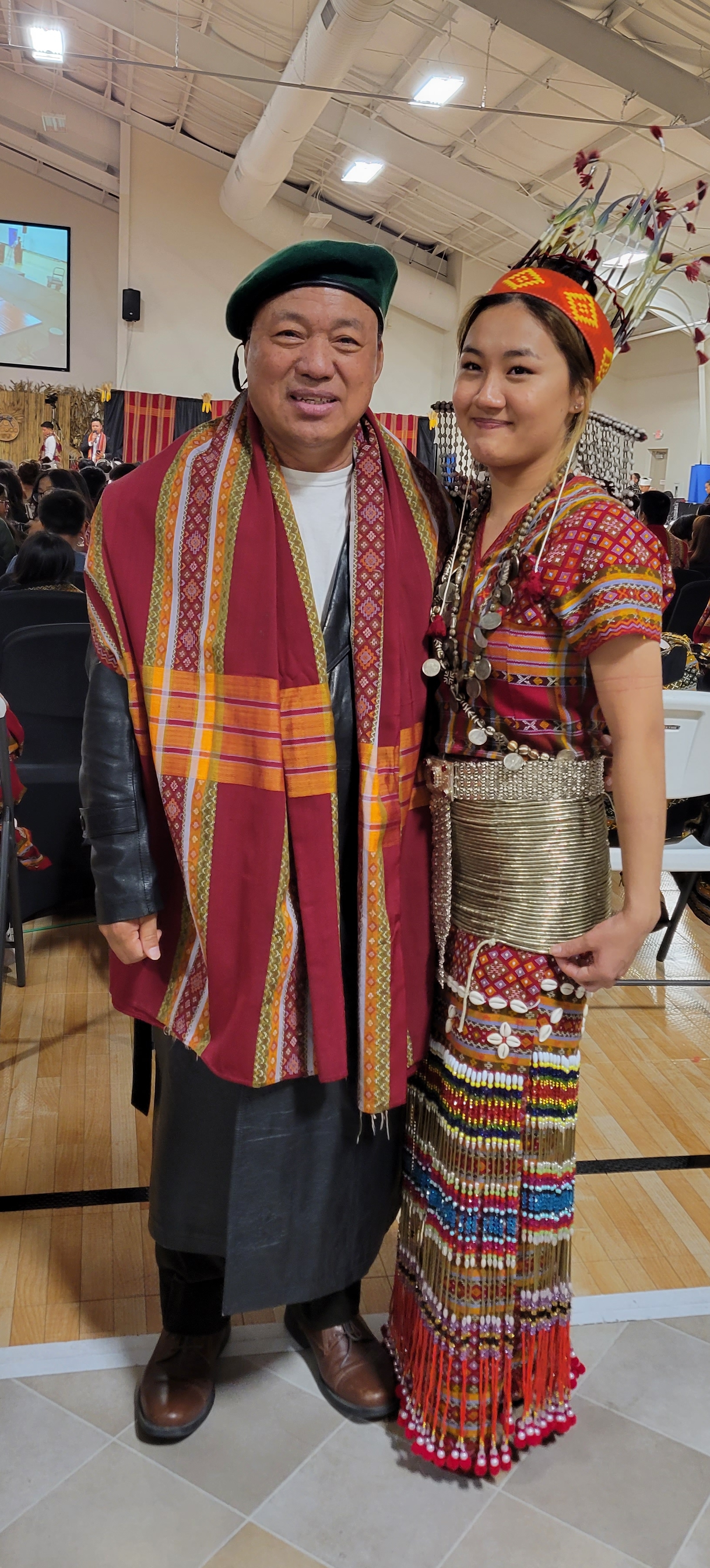 Tukum hi kum a liam manh hmanh ka hngal lo, a rang bak ka ti.
Mah ka tupate sin ka um ah hin Paradise ah ka um.
Video:
Christmas
Avatars muvi kan va zoh i theater zong ah cun Lai Holh te in an ichawn ko.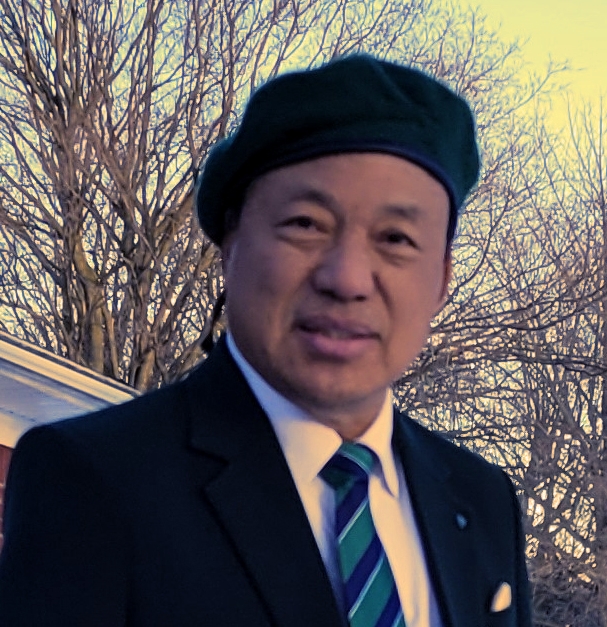 Krismas ni liam.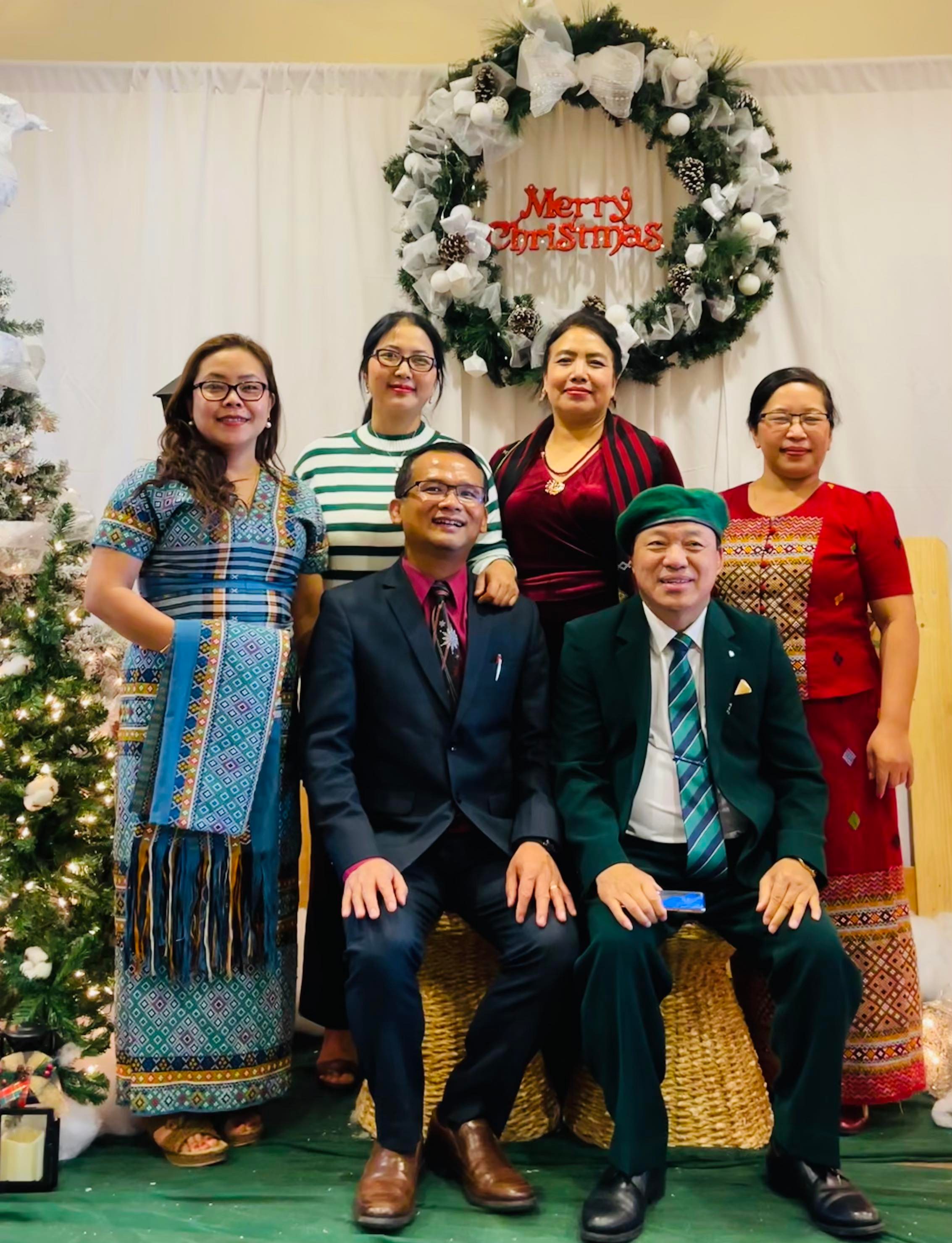 Nikum X'mas i hmaan a ka thlakpi mi leng dawh nih Father's Day laksawng ah hmaithuh a ka pek i kum dongh lai ah cun ka a no deuh rua ka ti.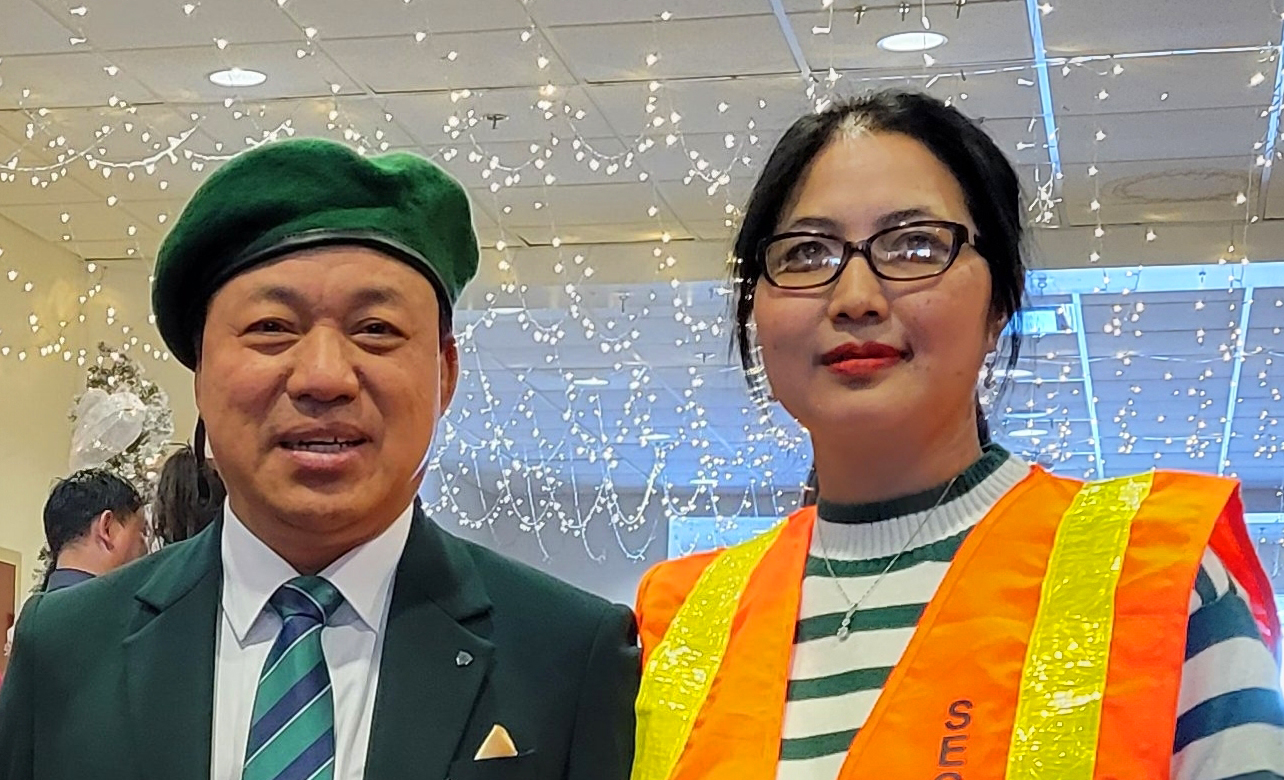 Tuchan khemra cu a kan tarter tuk chel, a kan noter tuk chel. Azei hmanh zumh lo ding.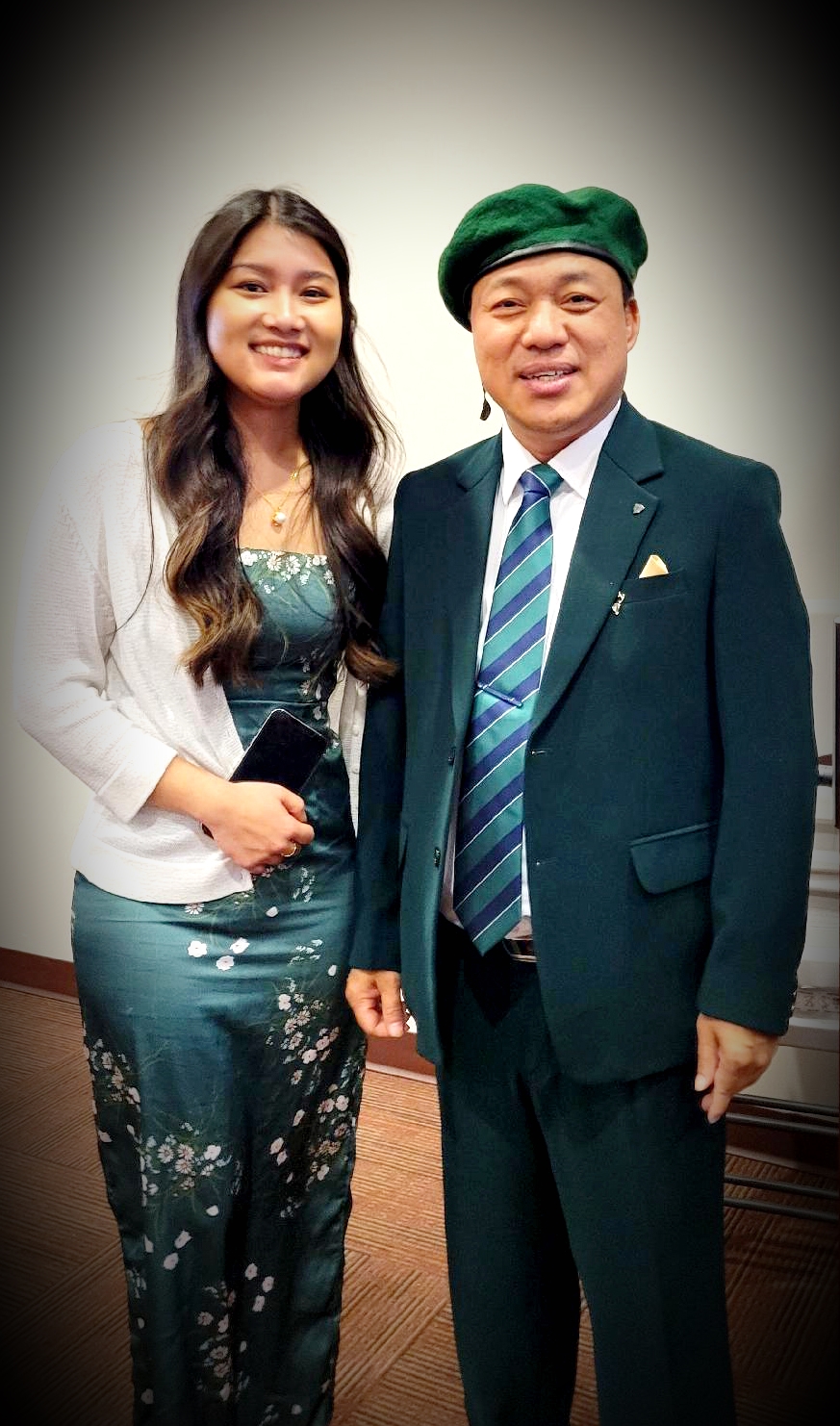 Leng dawh Esther nih a ka dirpi i a ka cercawi deuh. Tar cian lawng cun...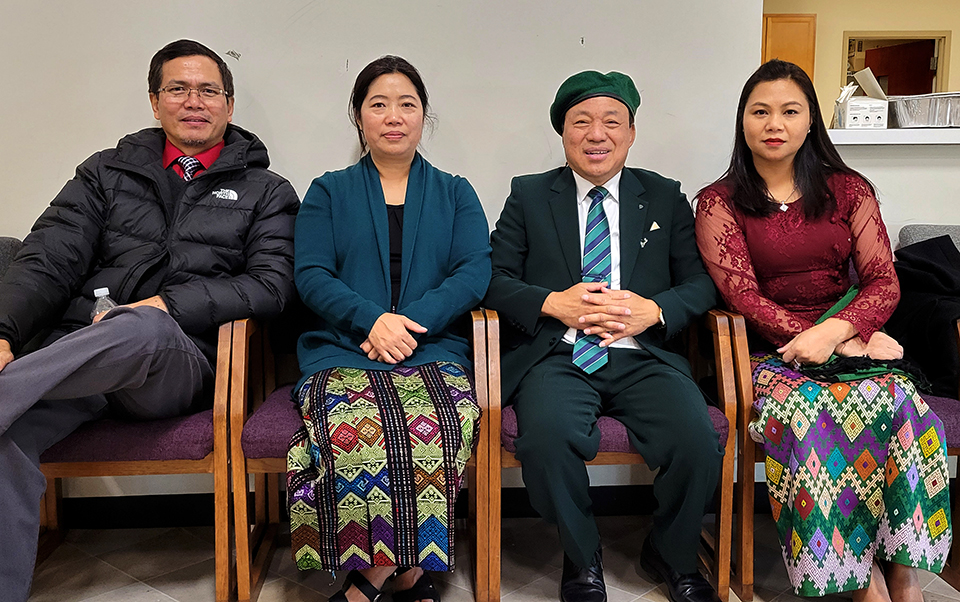 Tukum hi ka baan a zor in kaa hmu. Ka mawh ve ti lo. Khuasik ah zei dah ka lawh cang hnga tiah kaa test. Krismas lai ni 2 ah a kih -8F (-22C) a si. Angki lo in khualeng ah ka va um i minit 3 tluk ka um tiang ah ka zei a poi lo. Ka lut i tikik in kaa kholh. A ka hlan lo. Um keel in ka um ko. Tikik lengmang in kaa kholh kho rih.
Hmailei cuan in kan kal rih lai.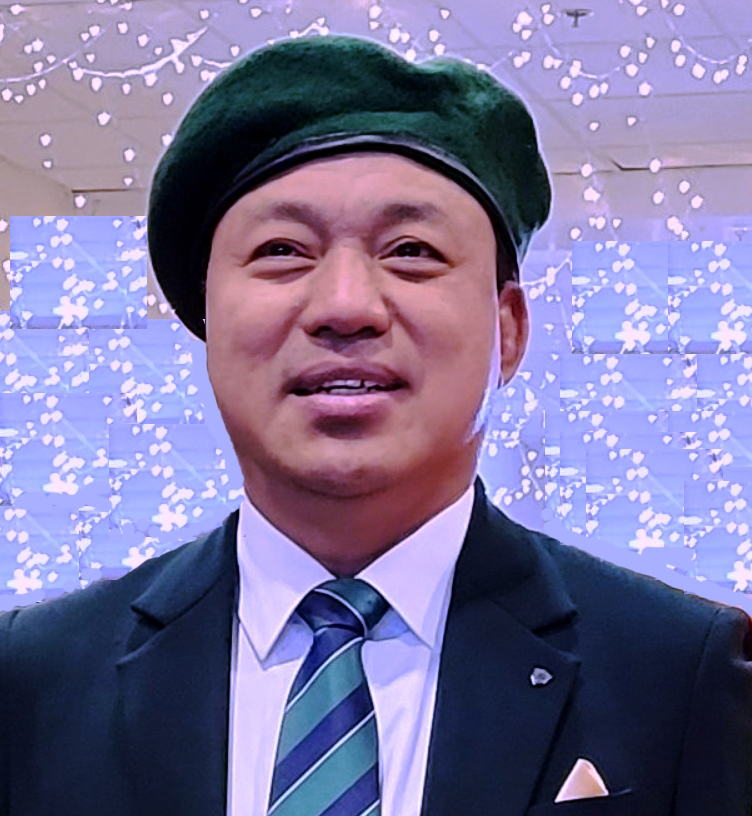 Time keeps on slippin', slippin', slippin'
Into the future
I wanna fly like an eagle
To the sea
Fly like an eagle, let my spirit carry me
I want to fly like an eagle
'Til I'm free
Oh Lord, through the revolution
--Steve Miller Band
Pathian nih thlua in chuah ko hna seh.